Faith Congregational Church, a vibrant, inclusive Christian community working for social justice through service to God, each other and our neighbors.
Welcome to the Faith Congregational Church website. You will find exciting videos, articles, and information designed to lift your spirit and feed your desire for helpful information. Faith Church is a diverse worship community, an inclusive, justice-minded and unapologetic about our faith and our witness. We celebrate diversity, we celebrate community and we celebrate Jesus Christ. It's that simple, but be clear that there is so much more.
We invite you to explore the many ways we seek to be a faithful church in these challenging days. Ask us your questions, we like questions. Our church may be old, in fact, it is the oldest predominately black church in the city of Hartford, but our thinking is not old at all. We are affiliated with the United Church of Christ, the first mainline church in America to speak out against slavery, the first mainline church to ordain a woman and the first church to ordain a gay person into ministry in our nation. We stand on the side of justice because we want to always seek to be on the right side of history and besides that to do what we believe Jesus our elder brother and head of the church commands.
If you are in the Greater Hartford area, come worship with us. Whoever you are, you are very welcome at Faith. Now explore the website fully, come back to it often and know that we seek your prayers as we go forward in faith.
Pastor Steve
Who We Are – Where We Are Going – What We Believe!
We Celebrate Diversity
We are a church that welcomes all (and we do mean all)! No matter who you are and where you may be on life's journey, you are welcome at Faith Congregational Church. We work toward celebrating all people, young and old, Black, Brown, and White, gay and straight, rich and poor; whomever God sends we will seek to embrace.
We Celebrate Community
We are a church faith community that embraces the wider community and seeks to serve in ways we can. Faith Church is a place where the community can come to talk, to work, to grow. We will be part of the solution,  seeking to address community concerns. We will work for justice, not just us.
We Celebrate Jesus
We will celebrate the presence of Jesus Christ in our lives. We will never apologize for our love of Jesus Christ but will celebrate the faith of others and even those with no faith. For us, Jesus is the way, the truth, and the life. We will invite others to know Jesus and will share the love of Christ whenever and wherever we can.
Monday, Wednesday & Friday  9:00 – noon        860-547-0820
Quarterly meeting July 21, 2019, immediately after service.
Faith Celebrates Its 200th Anniversary!
Faith Congregational Church in Hartford, Connecticut began in 1819 as a place for African Americans to worship on their own since they were previously only able to worship in the backs of churches and in church galleries (balconies). Unable to sit in the main sanctuary and tired of second class treatment, a group of African Americans began worshipping in the conference room of the First Church of Christ in Hartford, Connecticut, which is now known as Center Church. Our ancestor congregation moved to a building on State Street in 1820 and formed the first black Congregational Church in Connecticut and the third oldest in the nation. (According to Mary M. Donohue and Whitney Bayers writing for Connecticut Explored at connecticuthistory.org, Dixwell Avenue Congregational Church in New Haven was founded in 1820 as the African Ecclesiastical Society by Simeon Jocelyn, a white abolitionist, and 24 former slaves.)
The church, now known as Faith Congregational Church, initially called itself the African American Religious Society of Hartford and vowed to create a place of worship where there would be no assigned seating and where anyone was welcome to worship. The congregation purchased property in 1826 where it built a stone-and-brick church on the corner of Talcott and Market Streets.
For more information, read HERE  
In Harmony With God: 200th Anniversary Concert Series @ Faith Church
Concert Schedule
August 25, 2019             Carrie Wilson, Soprano
September 22, 2019      William Beckham, Pianist
October 27, 2019           Earl Gardner, Bass and Patricia Gray,                                                                       Soprano
Wayne Dixon, Minister of Music
Save the Date 

August 25 – Friends and Family Day; Carrie Wilson concert @4:00 p.m.
September 29 – Talcott Street Outdoor service, city-wide celebration and Old State House reception @ 2:00 p.m.
September 22 – William Beckham concert @ 4:00 p.m.
October 19 – Faith's Fashion Show and Luncheon                                     11:00 a.m. @ Downtown Marriott  See Pam Walters or Olga Callender for tickets
October 20 – Pat Gray & Earl Gardner concert @ 4:00 p.m.
November 8-11 – Washington D.C. trip 
FIY: Please see the following people for more information about events, to buy tickets or  turn in your money:
Anniversary Journal: Bridget Gray, Bill Hollis
Luncheon & Fashion Show: Pam Walters, Barbara Wiggins
DC trip: Regina Walters, Olga Callendar, Shirley Zachary
REALM – A New Way to Participate
Our church is moving to a new kind of church record keeping solution called Realm®. It primarily serves the administrative needs of our staff, but it also offers some exciting opportunities to support the way you are involved in our church. Not only will this improve work life for our ministry staff, it will make it easier for our church family to connect with each other, keep up with what's going on, and grow as a connected community of believers.
There are three things you should know before we highlight what you can do:
1. We're updating the administrative tools our staff uses to run the daily operations of our church.
2. We're adding more ways to communicate and connect as a church, all while leaving current methods in place.
3. You determine how much you want to make this part of your experience with our church, but we encourage you to participate.
To get the app at iTunes, click HERE. 
To get the app at Google Play, click HERE.
OR click on the QR below.

How Careful Are You When Online?
 When you are reading your email, do you click on attachments from people you don't know? Do you click on attachments from people you do know without verifying that they sent you something? What about free things, like games, you can download – how careful are you? Do you back up your work to the cloud or a portable hard drive? How are you protecting yourself?   
In Baltimore and Beyond, a Stolen N.S.A. Tool Wreaks Havoc By NICOLE PERLROTH and SCOTT SHANE
American cities are being hijacked with an N.S.A. cyberweapon that has already done billions of dollars in damage overseas. The N.S.A. will say nothing. Read the NY Times article HERE.
Save the Date: The first Annual Meeting of the newly formed Together, As One Conference (CT, MA and RI) will be Nov. 1 – 2, 2019, in Worcester, MA
After conducting two surveys in which Southern New England was the hands-down favorite, and gathering feedback in a variety of other settings, board members said they felt convinced that Southern New England is the right choice going forward.

@ Our Community
City

 of 

Hartford

 Job Opportunities
The
City

 of 

Hartford

is currently hiring:
Development Services – Administrative Assistant

Emergency Services & Telecommunications – Dispatcher Trainee
Families, Children, Youth & Recreation – Life Guard (Seasonal)
Development Services – Mechanical Plans Examiner
Families, Children, Youth & Recreation – Recreation Assistant (Seasonal)
MHIS – Executive Assistant
Apply Online Today!  The U.S. Census Bureau is seeking qualified office staff for 2020 Census operations in the local area. They provide:
Excellent Pay
Flexible Hours
Paid Training
Temporary Positions
Apply Online Today@ 2020census.gov/jobs
1-855-JOB-2020  (1-855-562-2020)
Federal Relay Service: (800) 877-8339 TTY / ASCII
www.gsa.gov/fedrelay

SNAP SCHOLARSHIPS

Want to improve your vocabulary painlessly? Subscribe to Word of the Day  or Merriam-Webster's Word of the Day. Or get the Word of the Day app at the Google Play Store or the Apple app store.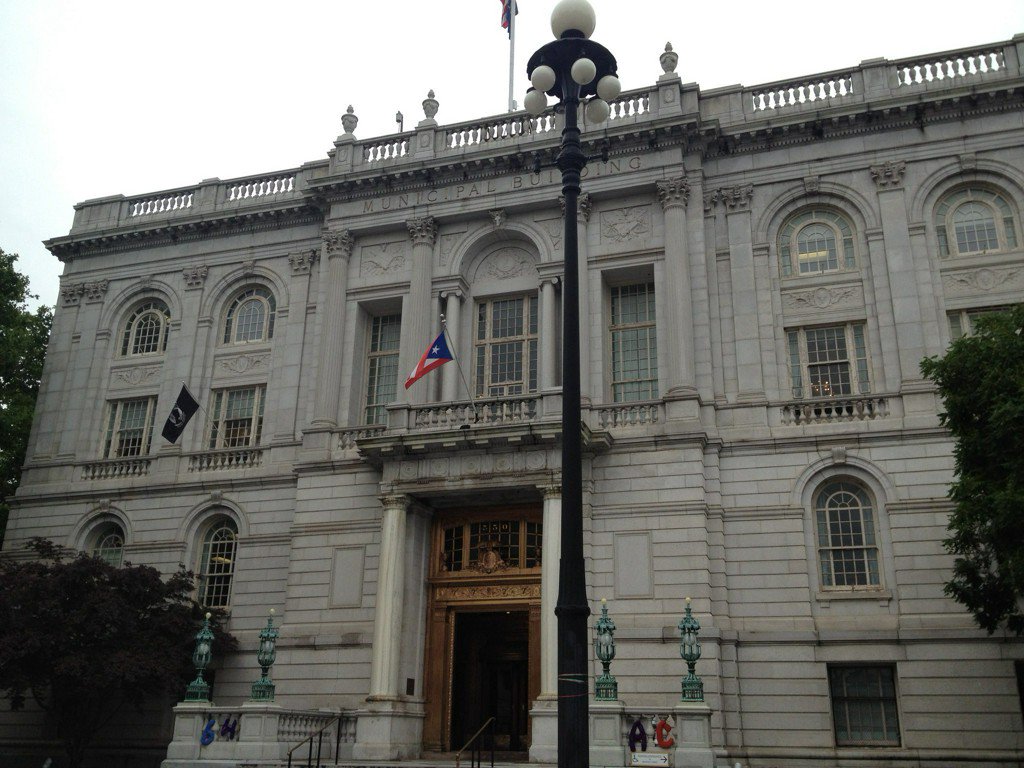 The next Council meeting will be held on Monday, August 12, 2019 at 7 PM, preceded at 6 PM by public comments.  All meetings are held in Council Chambers in Hartford City Hall, 550 Main Street, 2nd Floor.
Click Here for a Complete List of Meetings Dates & Agendas  
Board of Education Meetings
Where should Hartford be when it turns 400?

Health & Human Services – Change in Dial A Ride Shuttle Schedule
EFFECTIVE 01/21/2019 there will be a change in the Monday Grocery Shuttle schedule.  Please click on image to download complete schedule. 
African American Literature Book Club @ Downtown Hartford Public Library
The AAL Book Club is for anyone interested in reading and discussing African American literature, both fiction and nonfiction, as well as sharing information and learning about the African American experience.  It is an opportunity for us to get to know each other while we engage in lively and stimulating discussion of topics of interest to us all.
Please RSVP to Carolyn Korber at cjkorber@gmail.com.
Linda Martin, Sharing Stories

Reception: Saturday, August 17, 2-4pm
On Display June – September 2019 


Hartford History Center, 3rd floor, Downtown Library

Quilts have a long tradition in the African American community of being used to tell stories and as a form of resistance. Before slavery was abolished, quilts were used as covert messages, marking escape routes and houses of refuge for people seeking freedom.

Many contemporary fiber artists, such as Hartford native Linda F. Martin, use quilts as a way to commemorate important figures, tell folklore, share history, and speak to contemporary social justice issues.

Join us in learning about Martin's quilts and see if you can find the images within the larger images that give layer and complexity to each story. For the reception, there will be a recitation of poetry and dance.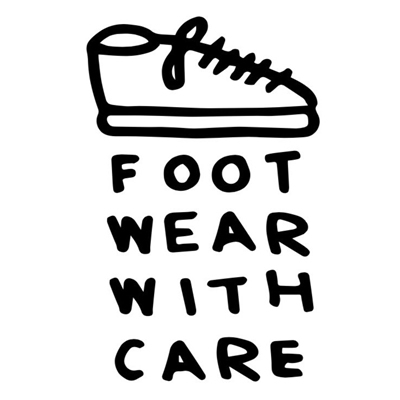 Do you know about this? Footwear with Care provides new shoes and socks to homeless folks. Read all about their work and look for the next date if you know someone who might need shoes.
On September 29, 2019 starting at 2:oo p.m. there will be a city-wide celebration of Faith Church and its impact on the City of Hartford and its residents over the past 200 years. Special invited guests include Beverly Morgan Welch, Sally Wipple and other distinguished persons from Faith's history. This once in a lifetime event will take place on the original site of the Talcott Street Church on the forner of Talcott and Market Streets. After the celebration on site, we will walk to The Old Statehouse for more celebrating! 
Faith Congregational Church has a 200-year legacy that includes a noteworthy collection of historical materials.  "We have an amazing collection of historical papers and photographs here at our church. We have a number of bibles dating back our early days, including the Pennington bible," says Rev. Stephen W Camp, senior pastor. Pennington, the first black student to attend Yale University, was an escaped slave who became known as a preacher and writer and was a leader in the abolition movement. He and his congregation provided leadership and funds in the legal campaign for the release of the Mende people taken hostage in the Amistad case.
Every Month is Black History Month Because Black History IS American History
Do You Know Colson Whitehead?
Colson Whitehead (born November 6, 1969) is an American novelist. He is the author of seven novels, including his debut work, the 1999 novel The Intuitionist, and The Underground Railroad (2016), for which he won the 2016 National Book Award for Fiction and the 2017 Pulitzer Prize for Fiction His most recent novel is The Nickel Boys. Michael S. Jacksosn writes, "The Nickel Boys follows two boys struggling through their sentences at an abusive reform school under the specter of segregation in the 1960s. The school was based on the real Arthur G. Dozier School for Boys in Florida, notorious for its mental, physical and sexual abuses, which was closed in 2011; dozens of bodies have been found buried on the school's grounds." In conjunction with the publication of The Nickel Boys, Whitehead was featured on the cover of TIME Magazine for the July 8, 2019 edition, alongside the strap-line "America's Storyteller."He  also received the New York State Edith Wharton Citation of Merit for Fiction Writers and has the title of New York State Author.

 A picture is worth 1000 words.

https://me.me/i/make-america-stands-with-rump-white-again-trim-549147
@ Health is Justice

Places that are Dirtier than Your Toilet !
Your cellphone
Remote controls
Doorknobs
Computer keyboards
Kitchen sponges and dish cloths
Purses (especially if you sit them on the floor)
Pet food bowls and toys
Children's toys

How Pushups Can Help Men's Hearts
In a 10-year study published in February, researchers reported that men who can do 40 pushups have a whopping 96% lower risk of heart disease than guys who can't muster 10. The average man in the study: Nearly 40 years old and overweight, but not obese. All 1,562 men were physically active firefighters rather than office workers. The study's results strengthen the case that muscle-building promotes heart health.
Read more HERE.
Eating the Same Thing Every Week? Want to Try Something Different?
Try eggplant! Eggplant isn't a vegetable you automatically think of when you're making dinner. The texture can be strange and mushy, and it soaks up all the oil you can put o it! My favorite way to have eggplant is eggplant parmesan. If you like lasagne and other dishes with tomato sauce and lots of cheese, this is a great way to try eggplant.
  2  eggs, beaten  with a little water (1 teaspoon is enough)
1/2 cup grated Parmesan cheese  

1 teaspoon Italian seasoning
Preheat oven to 350 degrees F.

Dip eggplant slices in egg mixture, then in bread crumbs. Place in a single layer on a baking sheet sprayed with cooking spray. Bake in preheated oven for 5 minutes then turn the eggplant over and bake 5 minutes more. 

In a 9×13 inch baking dish cover the bottom with spaghetti sauce.  Place a layer of eggplant slices in the sauce. Sprinkle with mozzarella and Parmesan cheeses. Repeat with remaining ingredients, ending with the cheeses. Sprinkle Italian seasoning on top.

Bake in preheated oven for 35 minutes, or until the cheese melts and bubbles up and the top is golden brown. Check after 25 minutes just so you don't overbake it.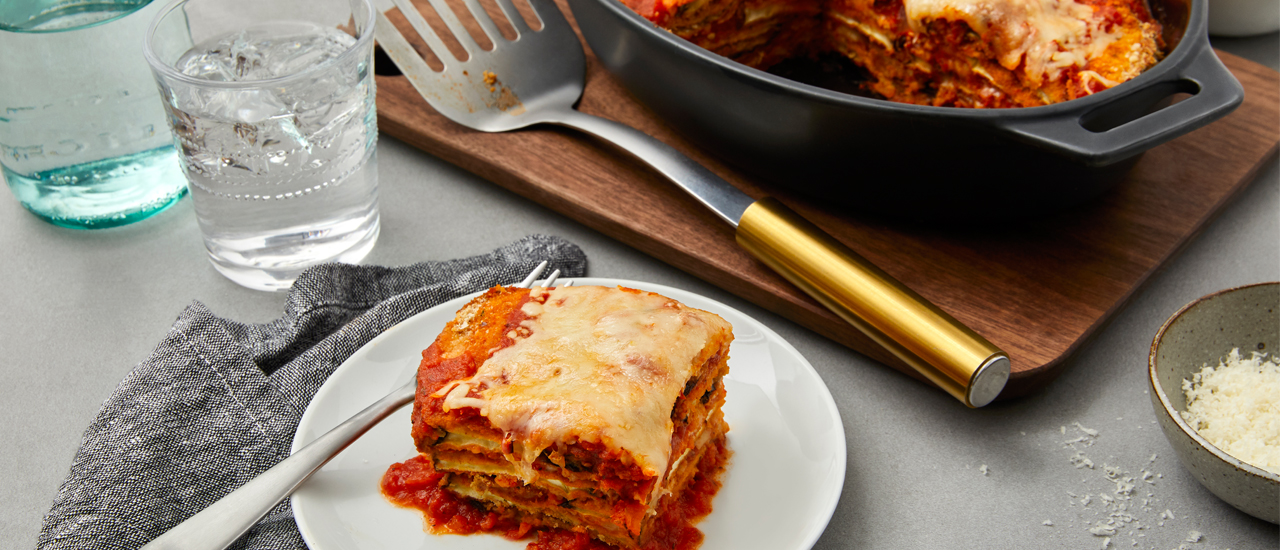 https://www.campbells.com/kitchen/recipes/oven-baked-eggplant-parmesan/
Eat these foods to improve your cholesterol (yum)
olive oil and olives
beans
avocados
strawberries, blueberries, blackberries
nuts like walnuts, almonds
whole grains
tuna, salmon and other oily fish
apples, pears

Summer: Billings Forge Green at 539 Broad Street; winter: The Studio, 563 Broad StreetHartford, CTPhone: 860-548-9877
This summer market features farmers, music, artists, and crafters. Picnic tables are available. Weekly specialty vendors bring everything from granola to healthy cleaning solutions. The indoor winter market offers meat, cheese, coffee, breads, preserves, root and winter crop vegetables, and greenhouse-grown greens. 
Summer dates and hours: early June through October, Thursdays, 11 a.m.-2 p.m. at Broad Street on the Green. 
Winter dates and hours: early November through May, Thursdays, 11 a.m.-2 p.m. at Billings Forge, 563 Broad Street.
Health Care for All is Justice for All