Faith Congregational Church, a vibrant, inclusive Christian community working for social justice through service to God, each other and our neighbors.
Welcome to the Faith Congregational Church website. You will find exciting videos, articles and information designed to lift your spirit and feed your desire for helpful information. Faith Church is a diverse worship community, an inclusive, justice minded and unapologetic about our faith and our witness. We celebrate diversity, we celebrate community and we celebrate Jesus Christ. It's that simple, but be clear that there is so much more.
We invite you to explore the many ways we seek to be a faithful church in these challenging days. Ask us your questions, we like questions. Our church may be old, in fact it is the oldest predominately black church in the city of Hartford, but our thinking is not old at all. We are affiliated with the United Church of Christ, the first mainline church in America to speak our against slavery, the first mainline church to ordain a woman and the first church to ordain a gay person into ministry in our nation. We stand on the side of justice because we want to always seek to be on the right side of history and besides that to do what we believe Jesus our elder brother and head of the church commands.
If you are in the Greater Hartford area, come worship with us. Whoever you are, you are very welcome at Faith. Now explore the website fully, come back to it often and know that we seek your prayers as we go forward in faith.
Pastor Steve
Who We Are – Where We Are Going – What We Believe!
We Celebrate Diversity
We are a church that welcomes all (and we do mean all)! No matter who you are and where you may be on life's journey, you are welcome at Faith Congregational Church. We work toward celebrating all people, young and old, Black, Brown and White, gay and straight, rich and poor; whomever God sends we will seek to embrace.
We Celebrate Community
We are a church faith community that embraces the wider community and seeks to serve in ways we can. Faith Church is a place where the community can come to talk, to work, to grow. We will be part of the solution seeking to address community concerns. We will work for justice, not just us.
We Celebrate Jesus
We will celebrate the presence of Jesus Christ in our lives. We will never apologize for our love of Jesus Christ, but will celebrate the faith of others and even those with no faith. For us Jesus is the way, the truth and the life. We will invite others to know Jesus and will share the love of Christ whenever and wherever we can.
Monday – Wednesday 9:00 – noon        860-547-0820
From the Pastor's Study
Dear Friends and Members:
This weekend promises to be a great one at Faith. We will celebrate the life and legacy of Dr. Martin Luther King Jr. both on Sunday morning at 10am and again on Monday at 3:30pm. We are expecting many guests on Monday and we hope you will be present both days. Our speaker this year is Dr. Yvonne Delk, a powerful speaker and faithful leader in the United Church of Christ. She has been a champion for many including your pastor as she has broken much of the ground that many walk upon in the UCC today. She is the first African American woman ordained in the UCC. Think about that, in the many centuries of history of the UCC, she is the first. Please come out and hear this dynamic woman of faith.
On Monday we host our 8th annual interfaith service in celebration of MLK. I am excited that many are responding to our invitation to be present this year. Bring something for our refreshment period if you can. Deacon Al or moderator Jeanne would appreciate knowing if you can bring something to help with the refreshments needed. If you can help with the clean up and serving that would be helpful too.
Third, please know that it is more likely now that our willingness to be a "Sanctuary Church" may in fact happen. If and when it does, we will need to participate in feeding the person and other necessities for the person. When we know more, we will share and organize the effort and ways for you to help.
Thanks everyone. Be safe and well. Pastor Steve
Need a ride to church? See Deacon Pam Walters for details and to schedule a pickup or call the church office  860-547-0820 Monday through Wednesday mornings.
Mark Your Calendar
If we experience a snow event this winter,  you are encouraged to turn to NBC or CBS to see the closure announcement. We will generally close if the City of Hartford issues a parking ban. Church announcements will generally happen by 10 p.m. Saturday evening.
We will have church this Sunday as the heat is working again.  See you at 10 a.m.
Morning MLK Ceremony at the Capitol
The State of Connecticut Dr. Martin Luther King, Jr. Holiday Commission will join the rest of the nation in the 32nd Annual Bell Ringing of the Liberty Bell as a symbol of freedom and justice to honor the life of Dr. Martin Luther King, Jr., on Monday, January 15, 2018 at the State Capitol. The ceremony will be held on the first floor of the Capitol and will begin at 11:00 a.m. 
Every year on the Dr. Martin Luther King, Jr. holiday, the Commission honors distinguished citizens with the Martin Luther King, Jr. Holiday Commission Distinction Award.  This year's recipients are:
Lisa Tepper Bates, Executive Director of the Connecticut Coalition to End Homelessness, is a leader in efforts to improve housing and end homelessness.
Evelyn B. Green has used her outstanding skills as a librarian and certified archivist to work with cultural history groups, her church and other organizations.
JoAnn H. Price is an investment company executive, and she has also played an important role to improve higher education and support arts and cultural organizations.
The Governor, legislators and all Constitutional Officers have been invited to attend this annual event honoring Dr. King. The Dr. Martin Luther King, Jr. Celebration Choir, under the direction of Wayne Dixon, will present musical selections. The celebration is free to the public.
8th Annual Martin Luther King Day Celebration
Our guest speaker for the 3:30 p.m. program is the Rev. Dr. Yvonne V. Delk.  For over 50 years, the Reverend Yvonne V. Delk  has been a strong ally in the fight for human and civil rights for people of color, children and the poor.  Today, she remains a clear, prolific and moral voice in search of justice and equality for the oppressed within the U.S. interfaith community.
In 1990 Rev. Delk became the first woman and first African American Executive Director of the Community Renewal Society (CRS), a faith-based Chicago metropolitan area mission agency. CRS, founded in 1882 as the Chicago City Missionary Society, is an agency related to the United Church of Christ (UCC). It works to empower people to dismantle racism and poverty in order to build just communities.  From 1981 to 1990 Rev. Delk was Executive Director of the UCC's Office of Church in Society, an organization that seeks to relate biblical teachings to current social issues. In 1974, she became the first African American woman to be ordained in the UCC.  From 1984 to 1997 served as a representative of the United Church of Christ to the World   Council of Churches (WCC) in Geneva, Switzerland. In this capacity, served as the chair of the WCC's Program to Combat Racism; worked with a committee of 25 persons from all regions of the globe; visited five continents to build alliances between movement groups and churches on issues of racial justice and the ending of apartheid in South Africa.  Rev. Delk currently  serves on the Board of Directors of the  Coalition to Transform Care for Persons Living with Advanced Illness. This organization is dedicated to the ideal that all Americans with advanced illness, especially the sickest and most vulnerable, receive comprehensive, high-quality, person- and family-centered care that is consistent with their goals and values and honors their dignity.  She is the founding Director of the Center for African American Theological Studies located in Chicago, Illinois.  Rev. Delk was featured in an article and on the cover of Sojourner's May-June, 1999 issue as one who is anointed by history and the Spirit and who has kept her eyes on the world as God intends.
There's More to Faith Church than Sunday Mornings…
Men of Faith Men's Ministry Monday evenings @ 5:30 p.m.   Bible Study, Food and Fellowship! All men are welcome. Call Deacon Al Strother or church office for more information. Next meeting: January 22, 2018.
Don't forget, Girl Scout Troop 10003 meets on 2nd and 4th Sundays from 1 – 2:30 pm.
 
There is a seat for you on Tuesday at Bible study. We start at 7 pm and are studying the book of Ephesians. Great group, great conversation and great learning! We resume meeting on January 9, 2018.
Women of Faith Women's Ministry meets quarterly immediately after service. Bring a dish to share. Check here for next date.
The choir could use your voice! It's a great way to serve at Faith Church. Wayne Dixon is (impatiently) waiting. Choir rehearsal on Wednesday evenings 7pm.     
Winter Sunday School for children resumes in January 2018. Join us. Volunteer. We look forward to seeing you and your children.
2018 Women's March at the Capitol
Hartford's 2017 march. Courtesy: Hartford Courant
Women's March Pre-party and Sign-Making Event
Come join us

Saturday, January 20 at 10 a.m.

at YWCA Hartford Region before the Women's March at the Capitol! We will be making signs to take with us to the rally/march, enjoying food and friendship as we stand in solidarity with men and women across the nation.
Around

12pm

, we will walk to the Capitol building. Anyone is welcome to join us, but please and RSVP so we can plan for food and sign-making materials.
Limited parking is available, and carpooling and mass transit are encouraged!
The march is for anyone who wishes to advocate legislation and policies regarding human rights and other issues, including women's rights, immigration reform, healthcare reform, reproductive rights, the natural environment, LGBTQ rights, racial equality, freedom of religion, and workers' rights.
Community Matters: "Disparity of Discipline for Girls of Color"
Join us for a panel discussion that brings awareness of the gendered consequences of disciplinary and push-out policies for girls of color and how this leads to underachievement and criminalization.
Stephanie Milan, Associate Professor of Psychology at the UCONN Center for the Study of Culture, Health, and Human Development

Terrell Hill, Assistant Superintendent for Human Resources, Windsor Public Schools
Chion Wolf, producer and announcer, WNPR in Hartford, CT
*Light refreshments and free parking. This event is FREE! RSVP to reserve your place!
Our own Pennington Bible is on loan to the museum and on exhibit.
Same-Day Online
Same-day timed entry passes are available online beginning at 6:30 a.m. ET daily until they run out. Same-day passes are not available via phone.   CHECK SAME-DAY AVAILABILITY
Advance Online
Advance timed entry passes for individuals are released monthly. Advance timed entry passes for individuals are released on the first Wednesday of each month.  The next day for passes to be released is February 7.  Passes go very quickly when released.   CHECK ADVANCE AVAILABILITY ON RELEASE DAY
Photo courtesy of theblackhomeschool.com
Youth Essay and Poetry Writing and Art Contest
The third annual Youth Essay and Poetry Writing and Art Contest, sponsored this year by Mothers United Against Violence (MUAV), Step Up Step Out to End Cultural Violence (SUSO), and the Mark Twain House and Museum, is inviting all Hartford resident children and non-Hartford residents attending Hartford schools in grades 4-12 to enter this contest.
Contestants may write an essay, produce art, or prepare a poem addressing either of two topics:  "Hartford through my Eyes," or "What Makes Hartford Special to Me."
Rules for entry are available in Hartford schools, magnet schools, after-school programs, at all Hartford Library branches, and on our website at www.HartfordContest2017.com. Submissions are welcome through February 15, 2018 and may be uploaded online or dropped off at 543 Prospect Avenue, Hartford.
There are three categories:  grades 4-6, grades 7-9, and grades 10-12. There is a cash prize for each category and a grand prize of $500.
Dear Faith Family:
 On behalf of the Harriet Beecher Stowe Center, I am recruiting participants for the Marathon Reading at the Harriet Beecher Stowe Center! The Marathon Reading will take place from 11:00 am Saturday, March 19th to 11:00 am Sunday, March 20, 2018. Uncle Tom's Cabin was originally published in novel form on March 20th, 1852. The Marathon Reading will advance with each participant reading a section of Uncle Tom's Cabin for ten-minutes. If you are interested, please send a 1 to 2 hour time-window in which you are available to read. You will be scheduled for a ten-minute time slot within the window. We have availability beginning at 7:00 pm on Saturday, March 19th. Please indicate if you are interested in reading in a language other than English.  In the weeks prior to the program, details and final information will be sent to all participants. In the meantime, please do not hesitate to reach out with any questions about the program.
 Sharon Steinle  (860)836-0549

Did You Know That You Can Borrow a Museum Pass at the Hartford Public Library?
With your library card you can borrow a pass to visit museums and attractions just as you would a book or video!  We have a NEW on-line museum pass reservation system. Use it to reserve a pass with an HPL adult or teen card up to 60 days in advance.   Go HERE to reserve a pass.
 This anti-bullying PSA acts out online comments in real life. It's an uncomfortable watch.
A new anti-bullying campaign and PSA called "In Real Life," spearheaded by Monica Lewinsky, takes actual insults people have said online and brings them into the physical world. While actors portray the bullies and their victims in the video, the reactions of unsuspecting onlookers are genuine. Watch the video "In Real Life" in the sidebar.
Waking Up White Workshop With Debby Irving
When:      Saturday, January 20, 2018 – 9:00 AM to 3:00 PM
Where:      First Church, West Hartford   12 South Main Street, West Hartford, CT 06107
Phone :     860-232-3893
Email:       jpwebsterdir@whfirstchurch.org
Contact:   Jennifer deSimas
The John P. Webster Library and First Church welcomes Debby Irving for a day of reflection and dialogue. Debby is the author of the unsettling memoir WAKING UP WHITE: And Finding Myself in the Story of Race. By sharing her own often cringe-worthy story, Debby offers a fresh perspective on bias, stereotypes, manners, and tolerance; she is an experienced guide in the exploration of systemic racism and how it perpetuates long-held racialized belief systems. As she unpacks her own long-held beliefs about colorblindness, being a good person, or wanting to help people of color, she reveals how each of these well-intentioned mindsets actually sustained her ill-conceived ideas about race. She will also discuss why and how she's changed the way she talks about racism, works in racially mixed groups, and understands the racial justice movement as a whole.
WAKING UP WHITE functions as both a "Racism 101" for white people and a rare exposé on whiteness for people of color. Please join us for this provocative day of interaction and dialogue.
Registration required. Click here to register.
From Our Jewish Friends
January 15: The Mandell JCC will hold several volunteer events to celebrate the Martin Luther King Jr. national day of service. From 8:00 to 11:00 a.m., volunteers will serve breakfast at the Fern Street Community Kitchen in West Hartford. From 1:00 to 2:30 p.m., we'll make sandwiches and baking cookies for Hands on Hartford at the Mandell JCC. From 3:00 to 4:00 p.m., we'll have a scavenger hunt with Hoffman SummerWood residents. Join us! Click here to learn more, or RSVP to Elana MacGilpin at emacgilpin@mandelljcc.org or 860.231.6366 by January 11.

January 15: Join the Mandell JCC, JFACT, the Federation's Jewish Community Relations Council, Neshama, and The Emanuel Synagogue for a book talk on Race and Social Change: A Quest, a Study, a Call to Action with author Max Klau, Ed.D., at 7:00 p.m. on Monday, January 15 at the Mandell JCC, Zachs Campus, 335 Bloomfield Avenue, West Hartford. Dr. Klau, who grew up in Simsbury, will discuss recent events with regard to race and social change, how we can understand them, and what we can do about them. Click here for more information. To reserve your free ticket, contact the box office at 860.231.6316 or tickets@mandelljcc.org.

January 15: Solomon Schechter Day School and West Hartford Public Schools will present "Thinking Beyond Disabilities: A Community Conversation about Intersectionality" on Monday, January 15 from 7:00 to 8:30 p.m. at Solomon Schechter Day School, 26 Buena Vista Road, West Hartford. Our panel conversation will discuss disabilities, access, and the intersectionality of race. We'll gain a better understanding of how race and culture intersect. A Q&A will follow. Click here to learn more.
 January 19: Join Congregation Beth Israel for Shabbat with our distinguished guest, Reverend Stephen Camp, on Friday, January 19 beginning at 7:30 p.m. Reverend Camp has served Faith Congregational Church, Hartford's oldest Black church, since 2009, continuing a legacy of social justice. A wine-and-cheese "pre-neg" will precede the service at 7:00 p.m.  Congregation Beth Israel is located at 701 Farmington Avenue, West Hartford. 
 More to Think About: Community
Faith Church raised approximately $1500 for hurricane relief in Puerto Rico. We sent the money through CENCAP Federal Credit Union, a neighborhood financial institution.  CENCAP is one of the few neighborhood financial institutions on Hartford's North End.  They matched the dollars we sent and forwarded them to relief efforts on the island.  Wendy, the manager of the Terry Square branch, is accepting the check from Faith Church.  She is going to provide a financial workshop in February 2018. Check back for more information including the date and time.
Rep. John Larson came to Faith Church on November 5, 2017 for many reasons. Rep. Larson has visited numerous times, bringing information and keeping us informed. On this visit, he did two important things: he presented a copy of a proclamation in conjunction with having Rev. Camp's words read into the Congressional Record, and he made a contribution of $1000 to be used for mission through Faith Church.
REMARKS BY STEPHEN W. CAMP

______

HON. JOHN B. LARSON

of Connecticut in the House of Representatives

Monday, September 18, 2017

Mr. LARSON of Connecticut. Mr. Speaker, I rise today to include in
the Record remarks made by the Reverend Stephen W. Camp at the Be the
Light Interfaith Candle Lighting Vigil at Congregation Beth Israel in
West Hartford, CT on August 23, 2017.

The Reverend Stephen W. Camp, M.Div., Senior Pastor, Faith
Congregational Church of Hartford, CT

``The prophetic voice Maya Angelou once said, `I've learned
that people will forget what you have said; people will
forget what you did, but people will never forget how you
made them feel.'
America was sent a message recently, a message that America
rarely feels as deeply. As America watched the unfolding
story centered in the little sleepy college town in Virginia.
it was forced to feel, the kind of feeling that one never
forgets. It was reminiscent of Selma and ``Bloody Sunday.''
It brought to mind Birmingham with the dog and fire hoses; it
reminded America of the open hostility and defiance of a
George Wallace. As America watched in recent days, some were
stirred by the memory of ancestors and family members being
marched into ovens, reminded of some of the worst inhumanity
that our world has produced. The genie, we thought, was back
in the tightly dosed bottle, the monster was locked away in
its cage, but here it was again raring it ugly head, saying,
``I'm not dead yet! America felt pain once again.
For some I'm sure, it simply felt like a scab had been
ripped off an old wound. Still others may have thought these
days were behind us, a past just-as-soon forgotten. But lest
we forget, lest we ignore for even a moment--this pain rooted
in forced Indian reservations and the buying and selling of
human beings, lest we forget, it will surely surface and seek
to cause havoc and pain until it is faced and fixed. The
events of late teach all of us, as if any had doubt; that
America is not healed yet. The work is not done. It seems
just yesterday that Jewish cemeteries were vandalized, or
just the other day that terrorist bombed a mosque or burned
churches in the south. Were they just isolated incidents? No,
but somehow they connected us and called us to feel, to be
awake, to be alert--to mobilize for good. And here we are
again.
Charlottesville conjured up old feelings. Many who marched
in Charlottesville that day, as we watched, most of us glued
to the television, as they boldly marched, unhooded this
time, khaki wearing white men, with their contorted angry
faces, and carrying tiki torches, trying it seemed to
desperately symbolize their power, their might, but only
succeeding to pull back the scab and memory of historic
oppression, failing to offer even a flickering of light, and
of peace. We watched with sadness while they shouted hateful
words and embodied a most detestable part of the American
mosaic, frankly, only making many of us remember and feel the
acute sickness that is still a part of America. For those who
marched with counter intent, with ``never again'' etched upon
their hearts, with ``non-violent direct action'' embedded in
their spirit, many of them young people who have gotten the
lessons that many of us who are older have tried to teach. So
many counteracted and confronted, they stood tall and whether
we liked it or not, they stood their ground and they gave us
hope that one day the pain would give way to promise.
We can take heart, because through them we knew that ``we
shall indeed, overcome.'' But dearly, we have not yet reached
that Promised Land. We have not yet fully embraced the place
that Dr. King and Rabbi Hershel who marched arm in arm tried
to show and to teach us. We haven't yet felt how Malcom who
epitomized both the hope and the worry of the movement for
justice, worry that integrity in the movement would be
comprised given the times they were in, yet united with a
yearning to taste real freedom for all. All of them
understood that justice had a cost attached to it. However,
we still haven't learned yet, how to include all the voices,
sit with all the pain, open and feel all of the diverse ways
we are together, but there is hope shining through, maybe
given the Boston event, that we will get there. The beloved
community will one day be! Think of the blueprint that was
left to us, the light that was given and passed to us, as
they each in their own ways, gave their lives to pass on to
us, a real hope for a better tomorrow.
What I guess Charlottesville has challenged me to do, is to
keep singing songs of justice, keep speaking words of peace.
The challenge is to sing a new song in this often strange
land, this place where America is still striving to form a
more perfect union, this place where free speech should
always be celebrated, must always be protected, but never
allowed by any to be abused. We are called to sing together
the words of peace, the words of hope, sing so as to feel
that hope and that peace until it is never forgotten, until
it is so deeply felt that no one is left behind without voice
or value.
So we come together again, gathered by the many ways God
gathers us, we come together to sing even when we may not
feel like singing, sing even though the words may not always
be dear to us or the language understood by everyone is not
plain. We come together to share words of peace, even when it
seems the world is bent upon acts of violent expression. We
come together knowing that love trumps hate, that without
love and hope we perish, so we hope, we believe and work for
a better day.
Maya Angelou was right, people will never forget--when it
is felt. It is our work, to help each other feel the presence
of peace. It's our work to care for one another, to bind up
those who are broken, to repair the world and make the world
a just place for all. This is our work to feel, not the hate
that some would have us feel, but to offer a binding,
sustaining and enduring feeling that builds community and
opens hearts to know and feel that another world is possible.
It is there, don't you feel it, can't you see it? It is
there, just over the horizon. Let's go there together! Thank
you.''

Every Month is Women's History Month Because Women's History IS Everyone's History
Every Month is Black History Month Because Black History IS American History
Did you know the world famous Harlem Globetrotters are coming to Hartford? An important part of history, the Harlem Globetrotters have been entertaining us for more than 90 years. They combine athleticism, theater, and comedy in their style of play. Over the years they have played more than 26,000 exhibition games in 122 countries and territories. Read more.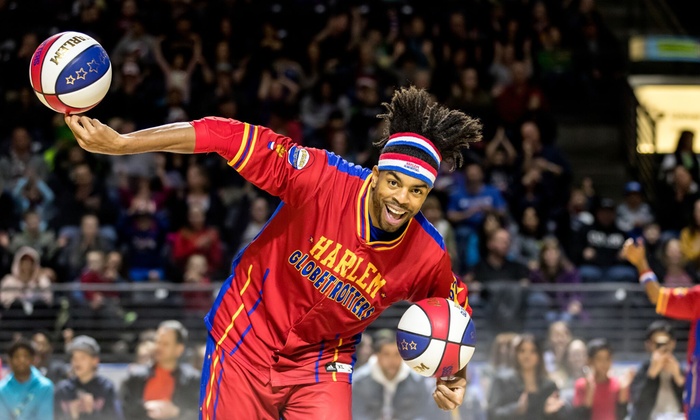 Harlem Globetrotters on Saturday, February 17, at 2 p.m. or 7 p.m. at the XL Center
 January is….
National Mentoring Month
National Bath Safety Month
National Blood Donor Month
National Braille Literacy Month
National Hobby Month
Hot Tea Month
National Oatmeal Month
National Soup Month
Recover from Holiday Bills Month (well it should be!)
1/1   New Year's Day
1/19   National Popcorn Day
 More to Think About: Finances

Consumers considering security freezes at the big three — Equifax, Experian and TransUnion — also should consider requesting one with Innovis. The freeze is free and can be done online at www.innovis.com/personal/securityFreeze.  Freezing credit reports prevents credit bureaus from releasing people's files without their permission. Because most businesses won't extend credit without checking a consumer's credit history, ID thieves are blocked from opening fraudulent accounts.
Learn what the tax bill just took away from taxpayers.
The new tax reform bill is now law, and taxpayers can expect a lot of changes to take place in 2018. Reduced tax rates, higher standard deductions, and higher child tax credits for families are just a few of the perks that individual taxpayers will see next year.  To pay for these tax breaks, however, lawmakers took away many deductions that millions of taxpayers had used every year to reduce their tax bills.
personal exemptions
home equity loan interest
moving expenses
tax preparation fees
Read more here. 
More to Think About: Health

 Nutrition for Seniors
Most people don't like cooking  just for themselves, so they rely on fast food, frozen meals or canned soup for their daily meals.  Seniors are particularly at risk because they often live alone, have little energy or money, and have taste buds that just don't work like they used to. What can be done?
Eat with others
. If you live alone, get together with friends or acquaintances and share a meal.
Shop sales
. Look for fruits and vegetables in season when they are lower priced and have the best flavor.
Season food
with herbs and spices, not salt.
Avoid sugary drinks
. Not only are these bad for your insulin levels, they are also terrible for your waistline!
Fresh is best
when available. Frozen vegetables packaged without sauces or butter are fine also.
Use smaller plates
. It makes your servings look larger.
For more information, go here:

Have you had your flu shot this year? The best time to get a flu shot is NOW, because flu season runs from mostly October through May, and it takes a couple of weeks after getting the shot for it to become effective.
Why should people get vaccinated against the flu?
Influenza is a serious disease that can lead to hospitalization and sometimes even death. Every flu season is different, and influenza infection can affect people differently, but millions of people get the flu every year, hundreds of thousands of people are hospitalized and thousands or tens of thousands of people die from flu-related causes every year. Even healthy people can get very sick from the flu and spread it to others. The CDC estimates that flu-related hospitalizations since 2010 ranged from 140,000 to 710,000, while flu-related deaths are estimated to have ranged from 12,000 to 56,000. During flu season, flu viruses circulate at higher levels in the U.S. population. ("Flu season" in the United States can begin as early as October and last as late as May.) An annual seasonal flu vaccine is the best way to reduce your risk of getting sick with seasonal flu and spreading it to others. When more people get vaccinated against the flu, less flu can spread through that community.
Go HERE to see if you should (or shouldn't) get a flu shot. Read more here.
Opioids, Heroin, and Death
Drug overdose deaths and opioid-involved deaths continue to increase in the United States. The majority of drug overdose deaths (more than six out of ten) involve an opioid.1  Since 1999, the number of overdose deaths involving opioids (including prescription opioids and heroin) quadrupled.2 From 2000 to 2015 more than half a million people died from drug overdoses. 91 Americans die every day from an opioid overdose. IN 2016, approximately 54,000 people died from opioid overdoses. That's more than all the Americans who died in the Vietnam War, more than people killed because of gun violence, car crashes or from HIV/AIDS at the height of the AIDS epidemic.  In Connecticut, residents are more likely to die from unintentional drug overdose than a motor vehicle accident/ A majority of these deaths are linked to overdose of prescription opioid painkillers. According to 2013 CDC report, the Connecticut age-adjusted rate for drug induced mortality is 16.4 per 100,000 population compared to the nation rate of 14.6.
Listen to a very interesting interview on NPR's Fresh Air with Terry Gross here.
Read about increases in drug and opioid-involved overdose deaths in the USA between 2010 – 2015   here.
Read about what we're doing in CT  here.
 More to think About: Gun Violence
There were 29 homicides  in Hartford in 2017, up from 14 in 2016. Twenty three involved firearms. To see a map showing the locations of Hartford homicides, click here.
More To Think About: Criminal Justice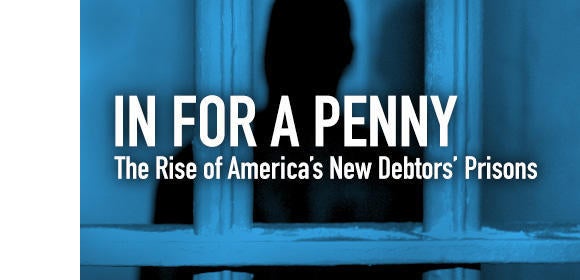 A return to debtors' prisons: Jeff Sessions' war on the poor
By reversing numerous longtime rules, Sessions is bringing back unconstitutional penalties for unpaid debts
One day after President Donald Trump invited Republican lawmakers to the White House to celebrate the historic tax cuts they passed for corporations and wealthy business leaders, his attorney general, Jeff Sessions, quietly reinstated a draconian policy that effectively serves as a regressive tax on America's poorest people.
A symbol of Victorian England's inequitable nature made infamous by Charles Dickens, debtors' prisons were banned in the United States in 1833. The Supreme Court has affirmed the unconstitutionality of jailing those too poor to pay debts on three different occasion in the last century, finding that the 14th Amendment prohibits incarceration for non-payment of exorbitant court-imposed fines or fees without an assessment of a person's ability to pay and alternatives for those who cannot. "Punishing a person for his poverty" is illegal, the Court said. Yet in recent years the modern-day equivalent of debtors' prisons have returned, as cities have grown to rely on a punishing regime of fines and fees imposed on their own residents as a major stream of revenue.
Read more here and here and here.
Who We Lost in 2017
Courtesy of AARP  
Della Reese, singer and actress, 86,  was first as an R&B singer, then an actress.
Fats Domino, musician, 89  As a pioneers of rock 'n' roll, Antoine "Fats" Domino  sold more than 110 million records.
Robert Guillaume, actor and singer, 89  was the first African-American actor to win comedy Emmys and the first African-American to sing the title role of Phantom of the Opera.
Dick Gregory, civil rights activist and comedian, 84,  America's first black nightclub comic star, he was the first invited to sit on the Tonight show couch.
Chuck Berry, musician, 90 considered by many to be the father of rock 'n' roll.
Joni Sledge, musician, 60,  the second oldest member of the R&B/pop family quartet Sister Sledge.
Al Jarreau, singer, 76, Known as the "Acrobat of Scat," he won seven  Grammy awards.
Cuba Gooding Sr. singer with The Main Ingredient and father of Oscar-winning actor Cuba Gooding Jr., 72.
Bernie Casey  former football star and 'Bill & Ted' actor,  78.
Gwen Ifill,   Peabody Award-winning journalist, television newscaster, and author, 61.
Earle Hyman , actor of screen and stage best known as Grandpa Huxtable on "The Cosby Show,"  91.
Derek Walcott ,  Nobel Prize winning poet and playwright,  87.
Eddie Long,  the embattled pastor of Georgia megachurch, New Birth Missionary Baptist, has died from an "aggressive form of cancer,"  63.
Words Have Power
Jesus said, "But I tell you that men will have to give account on the day of judgment for every careless word they have spoken. For by your words you will be acquitted, and by your words you will be condemned" (Matthew 12:36–37)
Watch
Rev. Traci Blackmon's comments on Charlottsville VA  white supremacist rally
Watch President Trump's inaugural speech

What's Happening in and around Hartford?
For more information on more events, click here.
Baby Grand Jazz at the Hartford Public Library
For fun courtesy of AARP
Nursery Staffed for Sunday Services
A reminder: the nursery is available when your child is restless or unhappy during service. You may not mind your child's crying, but others would like to hear the service.
Would you like to volunteer? We need Sunday School teachers for the spring,  a historian,  liturgists and just maybe you can think of ways that you too can help! See Pastor Steve or Jeanne Murchison for details.
Remember our Sick and Shut-ins. 
Don't forget to send a prayer, card or note.
Sick and Shut In
Deacon Mamie Barnum  @ home                       
Gladys Aldes  @ home
Annie Holmes @ Riverside Convalescent Home
New UCC logo reflects, complements denomination's Purpose, Vision, Mission Statements
Beginning with General Synod 2017 in Baltimore in 2017, the United Church of Christ began the transition to a new logo for the denomination. The logo, last re-designed in 2004, has been updated to reflect both tradition and innovation within the church as it faces the challenges and opportunities of Christian witness in the coming decades.
The new logo's design and colors are intended to complement the graphic representation of "A Just World for All," developed to illustrate new Purpose, Vision, and Mission Statements adopted by the national setting of the church last fall.
The new logo's colors were chosen to work with both 'A Just World for All' and the '3 Great Loves campaign — Love of Children, Love of Neighbor, Love of Creation.' Blue has replaced red, with black retained as the second color, in the new design, to visually and symbolically represent Creation elements of water and earth.
Read more here.