Faith Congregational Church, a vibrant, inclusive Christian community working for social justice through service to God, each other and our neighbors.
Welcome to the Faith Congregational Church website. You will find exciting videos, articles, and information designed to lift your spirit and feed your desire for helpful information. Faith Church is a diverse worship community, an inclusive, justice-minded and unapologetic about our faith and our witness. We celebrate diversity, we celebrate community and we celebrate Jesus Christ. It's that simple, but be clear that there is so much more.
We invite you to explore the many ways we seek to be a faithful church in these challenging days. Ask us your questions, we like questions. Our church may be old, in fact, it is the oldest predominately black church in the city of Hartford, but our thinking is not old at all. We are affiliated with the United Church of Christ, the first mainline church in America to speak out against slavery, the first mainline church to ordain a woman and the first church to ordain a gay person into ministry in our nation. We stand on the side of justice because we want to always seek to be on the right side of history and besides that to do what we believe Jesus our elder brother and head of the church commands.
If you are in the Greater Hartford area, come worship with us. Whoever you are, you are very welcome at Faith. Now explore the website fully, come back to it often and know that we seek your prayers as we go forward in faith.
Pastor Steve
Who We Are – Where We Are Going – What We Believe!
We Celebrate Diversity
We are a church that welcomes all (and we do mean all)! No matter who you are and where you may be on life's journey, you are welcome at Faith Congregational Church. We work toward celebrating all people, young and old, Black, Brown, and White, gay and straight, rich and poor; whomever God sends we will seek to embrace.
We Celebrate Community
We are a church faith community that embraces the wider community and seeks to serve in ways we can. Faith Church is a place where the community can come to talk, to work, to grow. We will be part of the solution,  seeking to address community concerns. We will work for justice, not just us.
We Celebrate Jesus
We will celebrate the presence of Jesus Christ in our lives. We will never apologize for our love of Jesus Christ but will celebrate the faith of others and even those with no faith. For us, Jesus is the way, the truth, and the life. We will invite others to know Jesus and will share the love of Christ whenever and wherever we can.
Monday – Wednesday 9:00 – noon        860-547-0820
Our God who art in heaven, Hallowed be thy matchless name
Let Your Kingdom reign in heaven. Dwell on earth in us, the same
Give us, Lord, this day for worship; Give us manna from on high
Give us bread to serve your kingdom, Lord our name we glorify.
Lord, forgive us, free us, love us, Grant us wisdom to forgive
Lead us not into temptation; grant us grace so we can live
Evil cannot stand against us, Your deliverance we need
Bind us, Lord, in one another, We, Your church, Your love receive.
Thine the kingdom, Thine the power, Thine the glory evermore
Thine all majesty and honor tGod to you we praise, adore
You are God, You reign forever, "Sovereign Holy Lord!" we sing
Our God who art in heaven Lord, eternal King of Kings.
 (Written by Tony McNeil and dedicated to Ebenezer Baptist Church in Atlanta)
Luke 3:7-18
7 Crowds of people came out to John to be baptized by him. "You snakes!" he said to them. "Who told you that you could escape from the punishment God is about to send? 8 Do those things that will show that you have turned from your sins. And don't start saying among yourselves that Abraham is your ancestor. I tell you that God can take these rocks and make descendants for Abraham! 9 The ax is ready to cut down the trees at the roots; every tree that does not bear good fruit will be cut down and thrown in the fire."
10 The people asked him, "What are we to do, then?"
11 He answered, "Whoever has two shirts must give one to the man who has none, and whoever has food must share it."
12 Some tax collectors came to be baptized, and they asked him, "Teacher, what are we to do?"
13 "Don't collect more than is legal," he told them.
14 Some soldiers also asked him, "What about us? What are we to do?"
He said to them, "Don't take money from anyone by force or accuse anyone falsely. Be content with your pay."
15 People's hopes began to rise, and they began to wonder whether John perhaps might be the Messiah. 16 So John said to all of them, "I baptize you with water, but someone is coming who is much greater than I am. I am not good enough even to untie his sandals. He will baptize you with the Holy Spirit and fire. 17 He has his winnowing shovel with him, to thresh out all the grain and gather the wheat into his barn; but he will burn the chaff in a fire that never goes out."
18 In many different ways John preached the Good News to the people and urged them to change their ways.
Lucas 3:7-18
7 Decía, pues, Juan a la mucha gente que venía para que la bautizara:
— ¡Hijos de víboras! ¿Quién les ha avisado para que huyan del inminente castigo? 8 Demuestren con hechos su conversión y no anden pensando que son descendientes de Abrahán. Porque les digo que Dios puede sacar de estas piedras descendientes de Abrahán. 9 Ya está el hacha preparada para cortar de raíz los árboles, y todo árbol que no dé buen fruto será cortado y arrojado al fuego.
10 La gente preguntaba a Juan:
— ¿Qué debemos hacer?
11 Y él les contestaba:
— El que tenga dos túnicas, ceda una al que no tiene ninguna: el que tenga comida, compártala con el que no tiene.
12 Se acercaron también unos recaudadores de impuestos para que los bautizara y le preguntaron:
— Maestro, ¿qué debemos hacer nosotros?
13 Juan les dijo:
— No exijan más tributo del que está establecido.
14 También le preguntaron unos soldados:
— Y nosotros, ¿qué debemos hacer?
Les contestó:
— Confórmense con su paga y no hagan extorsión ni chantaje a nadie.
15 Así que la gente estaba expectante y todos se preguntaban en su interior si Juan no sería el Mesías. 16 Tuvo, pues, Juan que declarar públicamente:
— Yo los bautizo con agua, pero viene uno más poderoso que yo. Yo ni siquiera soy digno de desatar las correas de sus sandalias. Él los bautizará con Espíritu Santo y fuego. 17 Llega, bieldo en mano, dispuesto a limpiar su era; guardará el trigo en su granero, mientras que con la paja hará una hoguera que arderá sin fin.
18 Con estos y otros muchos discursos exhortaba Juan a la gente y anunciaba al pueblo la buena noticia.
From the Pastor's Study
Dear Faith Family and Friends:
Advent is here! Don't miss a Sunday at Faith. Great thing are happening. Visitors are welcome and members are expected.  Be blessed… Pastor Steve

"God travels wonderful ways with human beings, but he does not comply with the views and opinions of people. God does not go the way that people want to prescribe for him; rather, his way is beyond all comprehension, free and self-determined beyond all proof. Where reason is indignant, where our nature rebels, where our piety anxiously keeps us away: that is precisely where God loves to be. There he confounds the reason of the reasonable; there he aggravates our nature, our piety—that is where he wants to be, and no one can keep him from it. Only the humble believe him and rejoice that God is so free and so marvelous that he does wonders where people despair, that he takes what is little and lowly and makes it marvelous. And that is the wonder of all wonders, that God loves the lowly…. God is not ashamed of the lowliness of human beings. God marches right in. He chooses people as his instruments and performs his wonders where one would least expect them. God is near to lowliness; he loves the lost, the neglected, the unseemly, the excluded, the weak and broken." 
― God Is in the Manger: Reflections on Advent and Christmas
Need a ride to church? See Deacon Pam Walters for details and to schedule a pickup.
Want a CD of the service? See Bruce MacCullagh.
Know someone in need as we move into the holiday season? Leave a message for Pastor Steve, or with Patricia Gray or Deacon Pam.
Need stewardship envelopes? See Alice Lumpkin, Olga Callender or Barbara Wiggins -or contribute online using the "Donate" button.
Want to learn more about the Bible?
Bible study on Tuesday evening at 7 p.m

. or Sunday morning at 9 a.m.
Want to sing praises? Just come to
choir rehearsal on Wednesday evenings at 7 p.m.
Need more information?  Call the church office  860-547-0820 Monday through Wednesday mornings. Sunday service begins at 10 am.

Regular Events 
@ Faith Church
MEN OF FAITH  Men's Ministry Monday evenings @ 5:30 p.m.   Bible Study, Food and Fellowship! All men are welcome. Call Deacon Al Strother or church office for more information.
Don't forget, GIRL SCOUT TROOP 10003 meets on 2nd and 4th Sundays from 1 – 2:30 pm. We are really proud of our girls.

There is a seat for you on Tuesday at Bible study. We start at 7 pm. Great group, great conversation, and great learning!We resume in January 2019.
We have started our Shoebox Ministry for the youth of S.A.N.D. school, so feel free to bring your shoe boxes (or shoebox sized plastic container) filled with items they might need (no perishables) to our next meeting. This is an ongoing project, so we appreciate your dedication! 
There will also be a discussion concerning a Women's Ministry Fundraiser to benefit Faith's 200th Anniversary.
Remember, Women's Ministry dues are $50 per calendar year, so please write "Women's Ministry Dues" on your envelope and/or the note portion of your check.
The CHOIR could use your voice! It's a great way to serve at Faith Church. Wayne Dixon is waiting. Choir rehearsal on Wednesday evenings 7 pm.     
Sunday School for children has started for the fall. Join us. Volunteer for one Sunday per month. We look forward to seeing you and your children.
Nursery Staffed for Sunday Services
A reminder: the nursery is available when your child is restless or unhappy during service. You may not mind your child's crying, but others would like to hear the service.
Would you like to volunteer? We need Sunday School teachers for the fall,  a historian,  liturgists and just maybe you can think of ways that you too can help! See Pastor Steve or Patricia Hollis for details.

"Advent Prayer
In our secret yearnings
we wait for your coming,
and in our grinding despair
we doubt that you will.
And in this privileged place
we are surrounded by witnesses who yearn more than do we
and by those who despair more deeply than do we.
Look upon your church and its pastors
in this season of hope
which runs so quickly to fatigue
and in this season of yearning
which becomes so easily quarrelsome.
Give us the grace and the impatience
to wait for your coming to the bottom of our toes,
to the edges of our fingertips.
We do not want our several worlds to end.
Come in your power
and come in your weakness
in any case
and make all things new.
Amen." 
― Awed to Heaven, Rooted in Earth: Prayers of Walter Brueggemann
What Do You Know About Advent?
In 2018 it starts on December 2 and ends on December 24.
It always starts on the 4th Sunday before Christmas day.
It is a time of anticipation and preparation.
It marks the countdown to Christmas.
We anticipate the birth of Jesus and prepare to celebrate it.
The word "advent" comes from the Latin word "adventus" or "coming."
We remember how our Savior humbled Himself to be born as a baby and live among those He would save.
Advent is a reminder of how we wait for the second coming of Christ.
The 4 Sundays of Advent are:

Week 1: Hope 
Week 2: Preparation 
Week 3: Joy or peace
Week 4: Love
Advent began as a time to prepare for the baptism of new Christians (adults!) at Epiphany in January, which is the celebration of the visit of the 3 Wise Men to the baby Jesus, his baptism in the River Jordan by John the Baptist, and the miracle at Cana. During this season, people would fast and pray for 40 days.
There are 4 Advent candles and one is lit each Sunday. The candles represent hope, faith, joy and peace. At Faith, a different family reads scripture and lights the candles each week of Advent.
For many across the nation, the dream of a Black Christmas brings joy
26th December 2017   
Contributing Writer
(TriceEdneyWire.com) — As the holiday season approaches, so do the wave of images representing St. Nicholas and the Nativity scene. However, just a quick Google search of either image reveals an array of white representations.
The fact that people of European descent aren't the only ones celebrating Christmas is being increasingly recognized and celebrated as an industry is growing for festive products to which Black consumers can relate. Although displaying a Black Santa may seem like a small, meaningless gesture to some, the effect it can have on the mindsets of Black children can be quite remarkable. Multiple studies have shown that whitewashed media images have negative effects on the self-esteem of Black children.
A famous 1940's study conducted by psychologists Kenneth and Mamie Clark presented Black children with both white and Black dolls. When asked which they preferred, 65 percent of the participating Black children showed a preference for the white doll.
The Clark study, duplicated in 2006, netted similar results. Kiri Davis, then a 17-year-old film student of Manhattan's Urban Academy produced a similar study with children at a Harlem Day Care Center. Fifteen of the 21 children surveyed preferred the white doll over the Black one.
Read the entire article HERE.
Remember our Sick and Shut-ins. Don't forget to send a prayer, card or note. If you don't see someone, why not call and see how they are doing?
Deacon Mamie Barnum  @ home  
Gladys Aldes @ home 
Felicia Heard @ home                  
    
Special Events 
@ Faith Church 
Thanks for attending the 3rd Annual "Think Like An Entrepreneur" Showcase on

12/16/18.

This is an exciting event for Hartford Girl Scout Troop 10003. Each year with the support of parents, family, friends, our Faith Church Family and community connections, the girls have increased their entrepreneurial skills,  experienced great success and achieved a sense of accomplishment.

Through the girl's participation in this event and the Girl Scout Cookie Program, they are learning valuable skills such as; goal setting, decision making, money management, people skills, and business ethics—aspects essential to leadership, to success, and to life.

Thanks for coming out and supporting the girls and their 25 businesses/non-profit organizations. For ore pictures, click

HERE

.   

Lisa Butler-Troop Leader
Poinsettias are available to the first 20 persons for $15 each. Get yours today.
@ 
Our Conference 
Dear Pastor-
I am convinced that there are people in your congregation that will thank you for sharing this information with them!  Read on!
The Conference is organizing a week-long trip to the Cheyenne River Sioux Reservation in South Dakota from May 11 to May 18, 2019.  Simply Smiles, an organization founded by Bryan Nurnberger, who grew up in the Naugatuck UCC congregation, will be our hosts and guides.  We will be staying in the town of La Plant, one of the most impoverished places in America, working to restore hope for a better future.
Over the past six years, I have led seven of these service and learning trips and been a participant in two others.  Sometimes, as I am preparing for a trip, I wonder if this will the last trip, at least for a while.  Always, as I am getting ready to come back home, I know that I have to return.
Others have traveled with me on more than one trip, often bringing spouses or other family members with them.  (I have gone with my children.)  Some have joined with other groups. Each returning person has their own story for what draws them back.  I'll share something from my experience.
Calvin was a quiet 9 year old when I met him.  He liked to help us with when we were working on projects to improve the Community Center.  Steve, another trip participant, asked Calvin where he would like to be in ten years. Calvin pondered for a moment and then told us he would like to be alive.  Later, Bryan Nurnberger came by and saw that Calvin was enjoying the project work.  Bryan told Calvin that if he graduated high school (few in La Plant do) Simply Smiles would provide for his education at a vocational school, so that Calvin could learn carpentry and other building skills.  Calvin lit up! It was a grace-filled moment. I still get emotional recalling it.
For many Lakota living on the Rez, hope has been extinguished.  It took generations of mistreatment and neglect, often at the hands of our government or even at the hands of churches, to accomplish this. It will take generations to restore hope.  Each participant in this trip helps hope to grow.
I have attached a flyer (look for the file in the footer to this message) with some additional information and links to more information.  We will be the first group of the season and so we may spend somewhat less time working with children and somewhat more time helping to prepare for the upcoming season.
People will want to know about the cost of the trip.  We have not finalized travel arrangements, but the total cost should be about $1,400.  Many congregations will provide support for members.  Online registration is open –  https://macucc-reg.brtapp.com/SimplySmilesServiceandLearningTrip
Please contact me at charliek@ctucc.org or 860-761-7111 if you have questions.
Charlie Kuchenbrod
Connecticut Conference, UCC
125 Sherman Street, Hartford, CT 06105
Toll Free in CT: 866.367.2822 | 860.233.5564
@ Our Community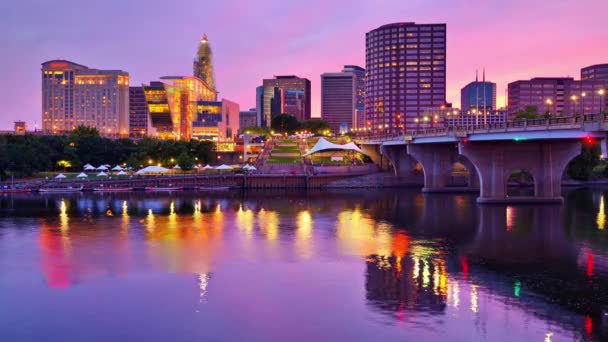 https://depositphotos.com/30561155/stock-video-downtown-hartford-connecticut-skyline.html

Winter is HERE.
The City of Hartford is currently hiring.   Click HERE for more information.
HPL Security Officer Training Program
Charles Barberi, HPL's Head of Security, conducted a security guard training class on Wednesday, December 12. The library's Security Officer Training Classes are held monthly. The successful completion of this one day program will qualify candidates to apply for a Security Officer ID card, issued by the State of Connecticut Department of Emergency Services & Public Protection. Next class is January 16. For more information and a registration form, click 
Security Training.
SNAP SCHOLARSHIPS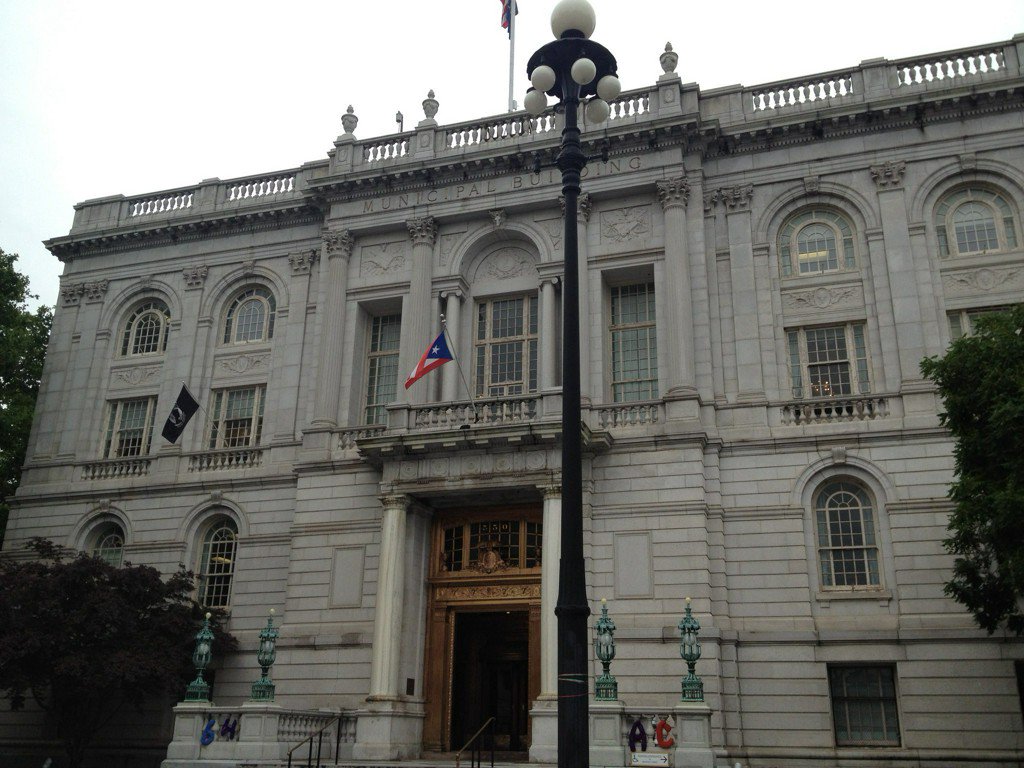 The next Council meeting will be held on Monday, January 14, 2019 at 7 PM, preceded at 6 PM by public comments.  All meetings are held in Council Chambers in Hartford City Hall, 550 Main Street, 2nd Floor.
Click Here for a Complete List of Meetings Dates & Agendas
Regular Meetings
December 18 – SMSA
January 15, 2019 – Bulkeley High School
February 19, 2019 – Bulkeley High School
---
Workshop/Special Meetings
January 8, 2019 – Central Office (960 Main St)
February 5, 2019 – Bellizzi
March 5, 2019 – Naylor
All workshops are held on the first Tuesday of each month at 5:30pm., and regular meetings held on the third Tuesday of each month at 5:30pm. Workshops will not be held in July and August.  *Meeting dates/locations subject to change.
Click Here for a Complete List of Meetings Dates & Agendas
STUDENTS!

Bank of America – Now accepting applications for 2019 Student Leaders® program now through February 1, 2019
The Student Leaders® program provides students with:
An eight-week, paid summer internship with a local nonprofit organization selected by Bank of America
A week-long, all-expense paid Student Leaders Summit in Washington, D.C. from July 8-13, 2019
Financial wellness programs and education, including meetings with Bank of America's Better Money Habits® champions
A dedicated mentor at Bank of America and the host organization of their internship
What are the eligibility requirements to be a Student Leader?
Current high school junior and senior
Hartford resident or student at a high school located in Hartford
Must be legally able to work in the United States
Must be able to work 35 hours per week for the entire eight week internship
Must be able to attend the entire, all-expense paid Student Leaders Summit in Washington, D.C. in person from July 8-13, 2019
Must complete all application requirements, including the online application, resume and letter of recommendation
Cannot be an immediate family member of a Bank of America employee or member
What is the process and timing?
The online application is open now through February 1, 2019. Please note, there will be no deadline exceptions
Finalists will be interviewed in person in March/April 2019
Selected Student Leaders will be notified in April 2019
The eight-week internship will begin following the conclusion of the school year in June 2019
The one-week leadership summit will take place in Washington, D.C. from July 8-13, 2019

Comcast NBCUniversal Launches 2019-2020 Scholarship Program for Community-Minded High School Seniors 
Comcast NBCUniversal invites high school seniors to apply for the Comcast Leaders and Achievers® Scholarship Program. Comcast Leaders and Achievers are students who have been selected for their outstanding community service, academic performance, and leadership skills. The award, funded by the Comcast NBCUniversal Foundation, is a one-time, $2,500 scholarship to be used toward undergraduate education-related expenses.
High school seniors that meet the eligibility requirements are encouraged to apply for the Comcast Leaders and Achievers Scholarship. If you wish to learn more about the program, please visit the application website at https://www.scholarsapply.org/leadersandachievers.  Please direct all email inquiries toleadersandachievers@scholarshipamerica.org or call 1-800-537-4180.  The application deadline is Friday, December 7, 2018 at 5:00 p.m. EST.
Applicants to the Comcast Leaders and Achievers Scholarship Program must:
Have a demonstrated commitment to community service, outstanding qualities in character, integrity, and leadership
Reside in one of the communities listed on the program website
Plan to enroll in full-time undergraduate study at an accredited two- or four-year college or university in the United States for the entire 2019-2020 academic year
Have a minimum GPA of 3.0 on a 4.0 scale (or its equivalent)
Be enrolled as a high school senior
Demonstrate financial need

Like Jazz? Want to Keep Up With What's Happening?
You can add the Hartford Jazz Society's events to your calendar automatically HERE.
Baby Grand Jazz 2019
Ray Gonzalez will kick off the 16th season of HPL's highly popular Baby Grand Jazz Series with a special Three Kings Day performance on Sunday, January 6. Baby Grand Jazz Concerts will be held every Sunday afternoon from 3 – 4 pm through April 28 (with the exception of Easter Sunday, April 21). The opening and closing shows with be held in the Downtown Library Atrium, the rest will be held in the Center for Contemporary Culture. Baby Grand Jazz is sponsored by The Kaman Corporation. For more information, see
Baby Grand Jazz.

African American Literature Book Club – New Members Welcome Hartford Public Library
It was a dark and stormy night – Tuesday, October 2, but that didn't stop the African American Literature Book Club from gathering at HPL Downtown – a lively discussion was held on James Baldwin's Another Country – led by Martey Rhine – the book group was started and is organized by Carolyn Korber – they meet the first Tuesday of the month here at HPL Downtown if you are interested in joining contact Carolyn at
cjkorber@gmail.com.

Want to see Hamilton at the Bushnell?
There will be a lottery for Hamilton with limited $10 tickets available for all public performances. Details on the lottery will be announced closer to the engagement. Join The Bushnell eClub for updates/details on the lottery and other information.
IMPORTANT CONSUMER ALERT: Bushnell.org or tickets.com is the ONLY official ticketing site for The Bushnell and its December 2018 engagement of HAMILTON. If you want to be assured your tickets are valid and that you pay the face value price, you must purchase through bushnell.org or tickets.com. The Bushnell is not affiliated nor do we cooperate with any resellers and can't confirm the validity or stand behind tickets purchased from broker/reseller sites. The Bushnell cannot authorize third party Will Call ticket pick up.
For more information, click here.
Live in Hartford? Get Your Free Tickets Today!
Hartford residents who are Hartford Public Library cardholders can now reserve up to 2 free tickets to plays at Hartford Stage as part of our new partnership.
Each of the seven branches of Hartford Public Library will have a two-ticket pass per eligible show. Patrons can check online to see where passes are available, but they must ask for them in person at any of the seven Library locations.
Once you have reserved the tickets at a Library branch, you must confirm the seats by calling the box office at Hartford Stage, 860-527-5151.
Faith is celebrating its 200th anniversary. Every Month is Faith History Month Because Hartford History IS American History
Want to go to the Smithsonian National Museum of African American History & Culture?
Our own Pennington Bible is on loan to the museum and on exhibit.
Same-Day Online
Same-day timed entry passes are available online beginning at 6:30 a.m. ET daily until they run out. Same-day passes are not available via phone.   CHECK SAME-DAY AVAILABILITY
Advance Online
Advance timed entry passes for individuals are released monthly. Advance timed entry passes for individuals are released on the first Wednesday of each month.  The next day for passes to be released will be January 2.   Passes go very quickly when released.
Every Month is Women's History Month Because Women's History IS Everyone's History

Jahana Hayes Wins, Becomes 1st Black Woman From Connecticut In Congress
Driven by a powerful personal narrative, a network of young volunteers and public speaking skills honed in her years as a teacher, political newcomer Jahana Hayes made history Tuesday, becoming the first African-American woman to represent Connecticut in Congress.
Hayes scored a solid victory over Republican Manny Santos, the former mayor of Meriden and a social conservative who struggled to raise money. In addition to being the first African-American Connecticut has elected to Congress since Republican Gary Franks held the 5th District seat in the 1990s, Hayes would join fellow Democrat Ayanna Pressley of Boston as the first women of color from New England to serve in the House.
Read more HERE.
Every Month is Black History Month Because Black History IS American History
Hello family and friends,
By now many of you have heard the good news that I recently accepted a position to work with the newly elected Congresswoman Jahana Hayes as her District Director. An official press release was sent out today (it is attached) and the Hartford Courant quickly posted an article. My phone is starting to ring so that means things just got real! I'm honored, thankful, grateful, excited and humbled by this opportunity to serve the 5th Congressional District of Connecticut.
Please keep me and Jahana in your prayers as we begin a new chapter. Thank you for your continued love and support.
Sincerely,
Veronica T. DeLandro
Nancy Wilson, whose skilled and flexible approach to singing provided a key bridge between the sophisticated jazz-pop vocalists of the 1950s and the powerhouse pop-soul singers of the 1960s and '70s, died on Thursday at her home in Pioneertown, Calif. She was 81.
Her death was confirmed by her manager, Devra Hall Levy, who said Ms. Wilson had been ill for some time; she gave no other details.
In a long and celebrated career, Ms. Wilson performed American standards, jazz ballads, Broadway show tunes, R&B torch songs and middle-of-the-road pop pieces, all delivered with a heightened sense of a song's narrative.
"I have a gift for telling stories, making them seem larger than life," she told The Los Angeles Times in 1993. "I love the vignette, the plays within the song." In 1967  she became one of the few African-Americans of her day to host a TV program, the Emmy-winning "Nancy Wilson Show," on NBC.
Read the entire obituary
HERE.
@ Justice
Health Care for All is Justice for All

Medicare / Medicaid
FOR MORE INFORMATION:
https://www.ct.gov/agingservices/lib/agingservices/choices/newtomedunderstandingyouroptions.pdf  
CHOICES:  Connecticut's program for Health insurance assistance, Outreach, Information and referral, Counseling, Eligibility Screening :  https://www.ct.gov/agingservices/cwp/view.asp?q=313032
Center for Medicare  Advocacy:   http://www.medicareadvocacy.org/medicare-info/connecticut-consumers-guide/ 
US News Health:  https://health.usnews.com/medicare/connecticut-medicare-plans  
Imaging Technology News:  https://www.itnonline.com/article/medicare-ct-lung-cancer-screening-coverage-victory-patients
https://www.yummly.com/recipes/breakfast-burrito
Are You Eating Breakfast?
According to the website WEbMD, the basic formula for breakfast is to pair carbs with proteins. The carbs give your body energy to get started and your brain the fuel it needs to take on the day. Protein gives you staying power and helps you feel full until your next meal.
"Eating breakfast helps keep your blood sugar steadier throughout the day, whether you have diabetes or not. For people with normal glucose test results, this might help you avoid insulin resistance, which can lead to diabetes. Drops and spikes in your blood sugar can also affect your mood, making you more nervous, grumpy, or angry," they write.  If you have diabetes, "Don't skip breakfast," says Osama Hamdy, MD, PhD, with the Joslin Diabetes Center. He says when people with diabetes miss their morning meal, they're more likely to get low blood sugar, also called hypoglycemia. Read more HERE.  Get high protein low carb recipes HERE.   Get breakfast burrito recipes HERE.
Are Your Meds Raising Your Blood Sugar?
If you have diabetes, you probably know some of the things that cause your glucose to go up. Like a meal with too many carbohydrates, or not enough exercise. But other medicines you might take to keep yourself healthy can cause a spike, too.  Here are some possibilities:
Drugs that treat high blood pressure, such as beta-blockers and thiazide diuretics
Statins to lower cholesterol
Adrenaline for severe allergic reactions
High doses of asthma medicines
Check with your doctor about all medications you take, both prescription and over the counter. Don't forget supplements, too! Read the entire article here.
Free Stuff
Freebooksy.com
sends a daily email with free ebooks for the day. If you read books on a Kindle, Nook, tablet, phone, or laptop, you may fund this useful and cost-effective. 
Go HERE to find free dental care.
  Gun Violence
As of November 17, 2018,  there have been 18 murders in Hartford, a 30% drop from this time last year.  For current crime statistics, click here.  There were 29 homicides in Hartford in 2017, up from 14 in 2016. Twenty-three involved firearms. To see a map showing the locations of Hartford homicides, click here.
No other developed nation comes close to the rate of US gun violence. Americans own an estimated 265 million guns, more than one gun for every adult.
Data from the Gun Violence Archive reveals there is a mass shooting – defined as four or more people shot in one incident, not including the shooter – nine out of every 10 days on average. Click HERE for an interactive map.
 Criminal Justice
Gov. Malloy Introduced Juvenile Justice Reform Legislation
Legislative Proposal Raises the Age of Juvenile Justice Jurisdiction; Expands Opportunity for Youthful Offenders to Lead Productive Lives
Over the last several years, Connecticut has been reimagining its criminal justice system and focusing on second chances rather than permanent punishment and stigma. By implementing smart criminal justice policy, the state has managed to drastically reduce its prison population, while simultaneously reducing recidivism and violent crime. The juvenile justice legislation that the Governor is proposing would continue this trend.
"We know that if we can avoid exposing young adults who have committed less serious crimes to the adult criminal justice system, the less likely those young adults are to reoffend and ultimately become incarcerated," Governor Malloy said. "The bottom line is young people make mistakes. Treating them as adults in the criminal justice system is a disservice to them and to our society, impedes their potential, and opens them up to a life of crime instead of a life of learning. Through this legislation, we're offering our young people who have made mistakes a greater chance at a decent and productive life."
"Thanks to Governor Malloy's leadership, the state's youth who are involved with the criminal justice system have a better chance than ever to learn from their transgressions and become productive citizens, rather than career criminals," Department of Correction Commissioner Scott Semple said. "I am eager to continue working with the Governor, legislators, and all stakeholders to continue to build on our progress."
"I'm glad to be able to support Governor Malloy in his efforts to raise the age of those remanded to the juvenile justice system because he understands that we need a more developmentally appropriate response to young offenders," Suffolk County, Massachusetts Sheriff Steven W. Tompkins said. "As many people working in and around the criminal justice system are already well aware, emerging adults need specialized guidance and strong social networks to support them both behind the walls and in their communities – programming and services that differ from that of older, more mature offenders. While we must still hold these youths accountable for their actions, clearly we need to do so in a more rehabilitative and individualized system."
Recent decisions by the United State Supreme Court and scientific studies regarding the development of the brain areas involved in reasoning and self-control indicate that individuals age 18, 19, and 20 share numerous similarities to those in the 16 and 17-year-old age group.
The first bill (House Bill 5040, An Act Concerning Adjudication of Certain Young Adults in Juvenile Court), known as "raise the age," expands the age of the juvenile justice system's jurisdiction up to age 21 by July 2021.
The second bill (House Bill 5042, An Act Concerning Prosecution of Low-Risk Offenders in Adult Court) expands "youthful offender" status.
Want to know the outcome? Click HERE for more information.

Photo by Zoraida Lopez
America's Other Family Separation Crisis
Sending a mother to prison can have a devastating effect on her children. Why, then, do we lock so many women up?
By Sarah Stillman  writing in Newyorker.com
She writes, "America imprisons women in astonishing numbers. The population of women in state prisons has increased by more than eight hundred per cent in the past four decades. The number of women in local jails is fourteen times higher than it was in the nineteen-seventies; most of these women haven't been convicted of a crime but are too poor to post bail while awaiting trial. The majority have been charged with low-level, nonviolent offenses, such as drug possession, shoplifting, and parole violations. The result is that more than a quarter of a million children in the U.S. have a mother in jail. One in nine black children has a parent who is, or has been, incarcerated."
Stillman states, "Earlier this year, hundreds of thousands of people protested America's policy of separating migrant children from their parents at the southern border. Laura Bush denounced the practice as "cruel," and Senator Jeff Flake called it "un-American." In May, Kirstjen Nielsen, the Homeland Security Secretary, defended the separations by noting how often the same thing happens to families in the criminal-justice system. "In the United States, we call that law enforcement," she said."
Stillman sets out the health and social consequences of incarcerating mothers. "For the children of incarcerated parents, the toll can be profound. The U.S. Department of Health and Human Services has shown that these children have an increased risk of mental health conditions, including anxiety and depression. In adulthood, they have higher rates of asthma, migraines, high cholesterol, and H.I.V./aids, and are more likely to use illicit or prescription drugs. The economic effects are equally devastating. Adolescent boys with an incarcerated mother are twenty-five percent more likely to drop out of school, and have a higher chance of ending up incarcerated themselves."
Read the entire article HERE.
Jesus said, "But I tell you that men will have to give account on the day of judgment for every careless word they have spoken. For by your words you will be acquitted, and by your words you will be condemned" (Matthew 12:36–37)
Watch Beto O'Rourke on NFL protests
Watch President Obama's Mandela Day speech
Watch Oprah's Golden Globes speech
Watch President Obama's farewell speech.