Welcome to the Faith Congregational Church website.   Sundays at Faith are exciting and vibrant—one never knows what to expect!  Faith Church is a place where your faith will be deepened and your worship enlivened.  For more about our history click here. We are not a perfect church, but we ARE a faithful church, and there's a place here just for you! We may be 195 years old, but our thinking is not!  Come get a hug!
Who We Are – Where We Are Going – What We Believe!
We Celebrate Diversity
We are a church that welcomes all (and we do mean all)! Mo matter who you are and where you  may be on life's journey, you are welcome at Faith Congregational Church. We work toward celebrating all people, young and old, Black, Brown and White, gay and straight, rich and poor; whomever God sends we will seek to embrace.
We Celebrate Community
We are a church faith community that embraces the wider community and seeks to serve in ways we can. Faith Church is a place where the community can come to talk, to work, to grow. We will be part of the solution seeking to address community concerns. We will work for justice, not just us.
We Celebrate Jesus
We will celebrate the presence of Jesus Christ in our lives. We will never apologize for our love of Jesus Christ, but will celebrate the faith of others and even those with no faith. For us Jesus is the way, the truth and the life. We will invite others to know Jesus and will share the love of Christ whenever and wherever we can.
  Monday – Wednesday 9:00 – noon
Faith-Based Community Events have been moved to the news & Events Tab. Check out what's happening in and around Hartford's religious community.
 From the Pastor's Study
Happy Thanksgiving to each of you! I encourage you to include those in your prayers before the great feast, to remember those who have little or none, remember those who suffer and struggle with terrific challenges this holiday, to remember in your prayers the less fortunate and the lonely.
But please also thank God simply because God has been good to every one of us. We can each testify to the goodness of God, no matter what this year has been for us. Saying thank you, keeps us focused upon the One who merits our praise and offers us blessing seen and unseen. Being thankful acknowledges the debt we owe to God motivates us to give honor to God and spurs us on to do what we can for others. Being thankful is a mood. It is saying in spite of…. I am thankful! It is saying to God …I am good; I'm ok, because you are so good to me.
With the tragedy of terrorism unleashed in the world recently, with the reality of so many needing so much while we have so much, still we can say thanks to God not only for what we may have but also for whom God has been to us. Pray for those who have need of God's special care, and for those who have so much that they will share with the rest.
Develop a tenderness and toughness in your prayer life. Pray without ceasing for others, but also that God will make you a greater vessel to do good in the world that sorely needs so much during this thanksgiving week.
                   Happy Thanksgiving from Pastor Steve, Patricia, Destiny and Desiree
Coming Soon:
Don't forget our Special Advent first Sunday Service at 4pm on December 6th…. It is always a moving worship service. We will also have a special time to ordain our new deacons who are current in their time of classes and discernment. Pray for them as they go through the process.
Christmas Jazz Vesper Service on Saturday, December 12th from 2-4pm. You won't want to miss it!
Christmas Eve Service is always a great family time at Faith. Plan now to come out to worship and bring the whole family.
Be Blessed! Pastor Steve   2015 Theme:     "I Will Trust In The Lord"
John 18:33-38  
Good News Translation
33 Pilate went back into the palace and called Jesus. "Are you the king of the Jews?" he asked him.
34 Jesus answered, "Does this question come from you or have others told you about me?"
35 Pilate replied, "Do you think I am a Jew? It was your own people and the chief priests who handed you over to me. What have you done?"
36 Jesus said, "My kingdom does not belong to this world; if my kingdom belonged to this world, my followers would fight to keep me from being handed over to the Jewish authorities. No, my kingdom does not belong here!"
37 So Pilate asked him, "Are you a king, then?"
Jesus answered, "You say that I am a king. I was born and came into the world for this one purpose, to speak about the truth. Whoever belongs to the truth listens to me."
38 "And what is truth?" Pilate asked.
17 Great Podcasts For The Spiritually Curious
Time to clear up some space on your cell phones.
Posted: 11/10/2015 04:54 PM EST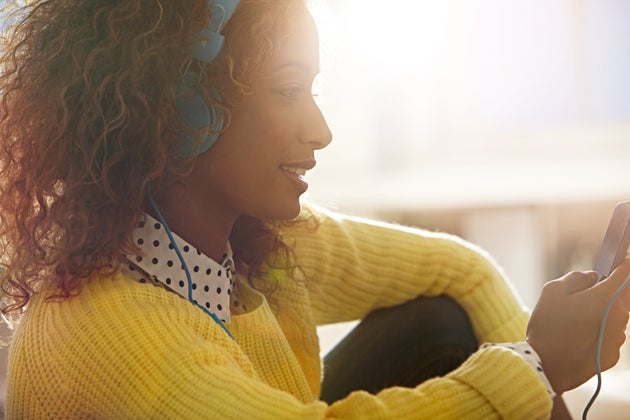 If you've always wanted to explore the world's great religious traditions, but can't find time to read the right books, watch the appropriate documentaries, or attend a worship service, here's a solution that you'll definitely have time for: podcasts.
The glorious thing about podcasts is that they let you make use of learning time that often goes to waste — when you're commuting to work, for example, or doing laundry. Religion podcasts have an uncanny ability to drop you right into the center of an already thriving religious community. They paint a picture of religion in action, giving seekers an insider's look at the culture surrounding a particular faith and what kind of real impact or benefit these beliefs have on people's lives. Basically, everything a seeker wants to know before taking a deep dive into a specific faith.
Here's a list of 17 great religion and spirituality-based podcasts.
ALL POSTS HAVE BEEN MOVED FROM THIS PAGE TO THE JUST SAYIN' TAB ON THE LEFT. CHECK OUT THIS WEEK'S STORIES AND COMMENTARY.

Men's Ministry  Monday evenings @ 5:30pm               
Calling All Men!!!
The Men's Ministry announces its annual toy drive which begins Sunday November 29. We are giving toys to SAND School, grades k-3. A list of names and ages will be available by November 29. Please bring in toys no later than Sunday December 13. We also invite Faith families who might need assistance with toys to give their requests to Brother Sherwood Lewis, or Deacons Al Strother or Lee Martin.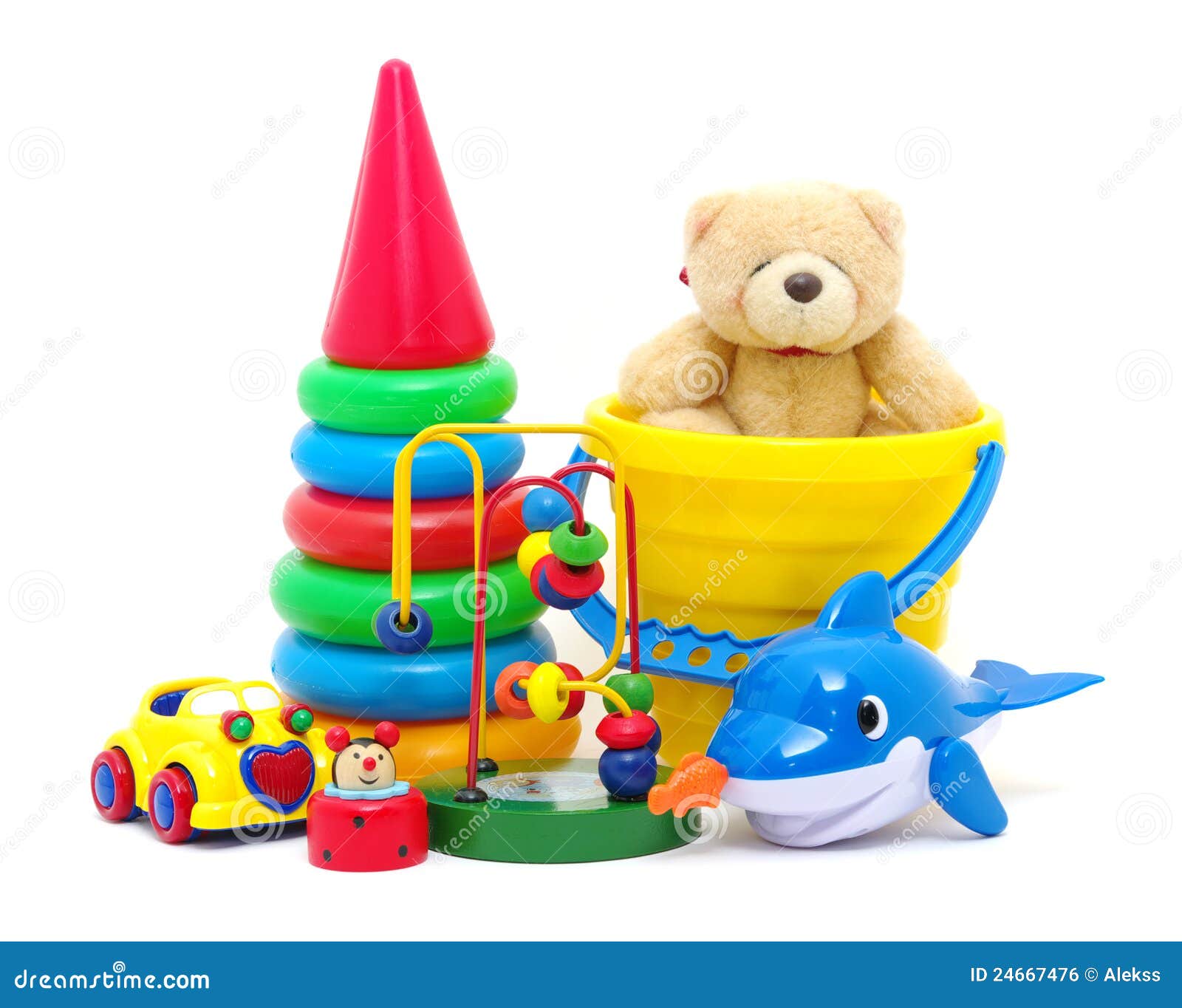 Every year we donate toys to various needy endeavors. Why not make a donation this year to our own nursery? Buy a toy to be used by our little ones in the nursery this holiday season. The infants and toddlers will love it. Safe toys and please no toys that suggest violence!
Hi Friends, it's that time of year again when we donate our new and gently used winter ware to Change Incorporated annual client's coat drive. Last year we were able to outfit 30 clients.  This year the goal is 45.  I hope you'll help us reach that goal.
Until November 30th, I am collecting coats, boots, scarfs, and gloves for both adult men and women.  Clients will select from the donations in the Middletown office on Monday, December 7.  Please let me know if you have items you would like to donate.
As you may recall, Change Incorporated is a homecare and behavioral health agency servicing over 200 people with disabilities throughout Connecticut, with offices in Middletown and New London.
Thank you for your continued generosity to this much needed program.
Contact me if you have any questions.
Sharon Steinle
215 Victoria Road
Hartford, CT 06114
(860)836-0549
The Power of Prayer: A Conversation between David Gregory and Erica Brown
EB: David, your prayer practice has evolved a lot in the past years. I am not sure if you prayed at all when we started studying together. Now you think about prayer a lot. I was passing by a church and a sign in front of the church said, "Prayer is the practice of drawing on the grace of God." I knew you would like it so I texted it to you. It got me wondering about the prayers that you say that you feel draw out this sense of divine grace.
DG: I like any prayer that invites quiet and reflection and that takes some attention away from my selfish concerns at any particular moment. What I seek is to remove any obstacle in the way of God. Adon Olom [a Hebrew song] is a good example. Here, we praise God, acknowledge God's primacy and speak of surrender in a way that invites us to let go a little bit. "Into His hand, my soul I place when I arise and when I sleep. God is with my, I shall not fear, body and soul from harm will he keep." The Shema [central Jewish prayer] is also important particularly when I say it with my children at bedtime. There is a blanketing effect of God's presence at night. The words always make my children yawn. And that's a good thing. I think the words produce a calm for them that is physical. I'd ask you the same question.
EB: Since I was in high school, I've been praying three times a day. I wish my payers always felt inspired and inspiring but often rote practice has its challenges, and it does center me. When I focus with intentionality, I feel close to God when I say the Amida or standing prayer of 19 benedictions. For me, prayer is not only about praise but also about requests. When I think about what I really need to ask for, it forces me to prioritize on what really matters in life. I'm very taken with the Modeh Ani prayer recited upon waking. It literally means "I give thanks" and I love waking up in a posture of gratitude. It frames the day, unquestionably. I just need reminders to stay in that posture of gratitude. You've spoken often about how prayer grounds you. Please explain.
DG: I pray because I want to feel centered or I would say more grounded in humility. Prayer to God gets me outside of myself. I recognize a higher power. The Divine presence inspires me to be better and provides a sense of enforcement to avoid my flaws and weaknesses. And it's relaxing. It's a redirection of my energies inward.
EB: How have you developed your own prayer practice and what advice do you have for others? Do you ever pray about work or at work?
DG: I have. I have found it to be a great interruption to stop the flow of what I was working on. But as much as I have tried to ritualize midday prayer, I have yet to make the regular commitment.
Jesus Was a Refugee
Ryan Gear   Founding and lead pastor, One Church; founder, openmindedchurch.org   Posted: Updated:
Just two months ago, the photo of little Aylan Kurdi's body washed up on a beach in Turkey shocked the world. Following the discovery of the 3-year-old Syrian refugees' body lying face down in the position in which toddlers often sleep, the American public compassionately offered a home to a few thousand more children just like Aylan. How quickly things have changed.
Following last week's terrorist attack in Paris, 31 U.S. governors (at last count) have issued statements that they will not welcome Syrian refugees to settle in their states. Nevermind that governors are powerless to close state borders to anyone living in the country, their statements have come under fire from many, including evangelicalswho usually support conservative political leaders.
Why? Perhaps it's because the Syrian refugee crisis parallels the details of Jesus' life a little too closely. Jesus and his parents were Middle Eastern refugees. The nativity scene, after all, depicts a Middle Eastern family who were looking for a place to stay, only to be told there was no room for them. Then, Matthew tells us that after his birth, Mary and Joseph fled with the baby Jesus to Egypt… as refugees fleeing from violence. The irony of Christians rejecting refugees right before we put up the Christmas decorations is hard to miss, even for those who often do miss the irony of their faith and political positions.
Second, Jesus offers a sobering description of the Last Judgment in Matthew 25 that directly speaks to the issue of welcoming the refugee. In Matthew 25:40, Jesus declares, "The King will reply, 'Truly I tell you, whatever you did for one of the least of these brothers and sisters of mine, you did for me.'"
In His depiction of the Last Judgment, Jesus, as the King, clearly states that how we treat who He calls "the least of these brothers and sisters of mine" is how we treat Him. Who are "the least of these?" While one could argue over the definition of "brothers and sisters," Jesus is known for having universalized the love of neighbor.
 
By MAGGIE HABERMAN  NOV. 21, 2015  NYTimes
Donald J. Trump spoke during a campaign stop Saturday in Birmingham, Ala. Credit Eric Schultz, via Associated Press
Donald J. Trump said Saturday that he would order surveillance of "certain mosques" to combat terrorism after the Paris attacks and claimed to have watched as "thousands and thousands of people were cheering" while the World Trade Center towers fell on Sept. 11, 2001.
In a rally at the Birmingham-Jefferson Convention Complex in Birmingham, Ala., Mr. Trump, who is seeking the Republican presidential nomination, dismissed accounts of his apparent support for creating a registry of Muslims in the United States as an effort by the news media to entrap him. He then seemed to clarify that idea on Saturday, saying he wanted a database of refugees entering the country from Syria and adding, to cheers, "I want surveillance of certain mosques, O.K.?"
"We've had it before and we'll have it again," he added. Mr. Trump has recently spoken of the New York Police Department's use of informants in mosques after the Sept. 11 attacks.
It is unclear whether a database of Syrian refugees would be markedly different from the records already being kept in screening by federal agencies. But Mr. Trump, the leading Republican candidate in some polls, has been perhaps the most strident of all the contenders on the issue of whether to accept refugees after the Paris attacks, raising the possibility that some extremists could slip in among them and telling the crowd Saturday that should he win the presidency, the refugees are "going back, we can't have them."
A protester was removed by security as Donald Trump spoke during a campaign stop on Saturday in Birmingham, Ala. Credit Eric Schultz, via Associated Press
Perhaps the most striking comment of the day was his recounting of the Sept. 11 attacks as he talked about the security landscape since the Paris massacre:
"Hey, I watched when the World Trade Center came tumbling down. And I watched in Jersey City, New Jersey, where thousands and thousands of people were cheering as that building was coming down. Thousands of people were cheering. So something's going on. We've got to find out what it is."
It was not clear what Mr. Trump was referring to. There were cheers of support in some Middle Eastern countries that day, which were broadcast on television. But a persistent Internet rumor of Muslims celebrating in Paterson, N.J., was discounted by police officials at the time. A search of news accounts from that period shows no reports of mass cheering in Jersey City.
On November 14, Georgetown University President John J. DeGioia announced the university will rename two buildings on campus named for two 19th century Georgetown University presidents: Thomas F. Mulledy, who in 1838 arranged the sale of 272 slaves from Jesuit owned Maryland plantations and used the profit to pay Georgetown's construction debts, and William McSherry, who also sold other Jesuit owned slaves and was Mulledy's adviser. The sale ignored the objections of some Jesuit leaders who believed using the money to pay off debt was immoral and their demands that families be kept together.
Georgetown's action followed a student sit in outside President DeGioia's office but it was part of a longer ongoing process examining the university's historical connections to slavery. The renaming was one step recommended by the Working Group on Slavery, Memory and Reconciliation established by the President this school year. Recently student protesters at Yale University repeated calls to rename its Calhoun College honoring slave owning Vice President and South Carolina Senator John C. Calhoun, already a subject of campus wide discussion. For years the college featured a stained glass window depicting Calhoun with a chained Black slave kneeling in front of him. After complaints the slave's image was removed but Calhoun's remains as does his shameful legacy that haunts our nation still. Georgetown and Yale are among the growing number of colleges and universities struggling to come to terms with their historical connections to slave owners, slave labor, and slave profits and the scars they leave on campuses and our nation today. What values do we want to hold up for our young as worthy of honor and emulation?
Brown University in Providence, Rhode Island was the first Ivy League university to move forward with a large scale investigation of its history under the leadership of former president Ruth Simmons. In 2003 she appointed a Committee on Slavery and Justice to learn more about Brown's past ties to slavery and wealthy benefactors involved in the trans-Atlantic slave trade. The Brown family included slave owners and slave traders as well as at least two members who became active abolitionists. The committee learned 30 members of Brown's governing board owned or captained slave ships and slave labor was used for some of the school's construction.
Brown is far from alone. In his groundbreaking 2013 book Ebony & Ivy: Race, Slavery, and the Troubled History of America's Universities, Massachusetts Institute of Technology (MIT) scholar Craig Steven Wilder documented many of these connections. In the book's prologue he says: "In short, American colleges were not innocent or passive beneficiaries of conquest and colonial slavery . . . The academy never stood apart from American slavery—in fact, it stood beside church and state as the third pillar of a civilization built on bondage."
While the impact of Historically Black Colleges and Universities (HBCUs) on our country and its history is unquestioned, the future of many struggling HBCUs remains in doubt. Dr. John Wilson, Executive Director of the White House Initiative, began their recent summit with the declaration that "HBCUs should be cathedrals of excellence [for our nation's students]." With those words, summit attendees discussed topics ranging from how to secure a federal contract to how to prepare to be a good Trustee Board member. Unfortunately, a key topic missing from this year's summit was how HBCUs are both a source and can be a solution to the growing Black-White achievement gap. Can the role HBCUs play in preparing educators and remediating students be what's missing from the education reform debate?
[…]
Fortunately, there are examples of how HBCUs can actively contribute to quality K-12 public education. For example, Morgan State University in Baltimore City created a free Science, Engineering, Math and Aerospace Academy (SEMAA) for students and their parents. Coppin State University in Baltimore City has helped create Rosemont Academy, a public charter elementary and middle school that allows Coppin State students to get real-time experience in communities that can benefit the most from the most well-trained teachers. Morgan State's SEMAA program effectively serves to address perceived barriers to student success like low educational attainment of the parental or cost. Coppin State's effort to give future teachers real life experience in schools with the most need both prepares their students to be impact on day one as a teacher which will reduce the likelihood they leave the profession within five years.
Why Missouri Has Become The Heart Of Racial Tension In America
From Ferguson to Mizzou, the Show-Me State is now a focal point.
A Border State — For Better, Or Worse
Colin Gordon, a historian at the University of Iowa and author of Mapping Decline: St. Louis and the Fate of the American City, characterized Missouri as a kind of unfortunate sweet spot for racial resentment. On the one hand, Gordon said, Missouri has a tradition of anti-black racism and white supremacism more typical of a former slave state. On the other hand, it has levels of housing segregation, and its attendant social ills, more characteristic of Northern states.
It is not surprising, Gordon noted, that Baltimore, a city in a similar border state, was the site of another one of the country's most explosive incidents of race-based unrest.
"It is the border states where race relations are at their tensest," he said. "That is particularly true of Missouri, though, because it is a funny sort of state — a couple of big cities and then the Ozarks."
Clarence Lang, who chairs the African-American studies department at the University of Kansas and authored Grassroots at the Gateway: Class Politics and Black Freedom Struggle in St. Louis, 1936 to 1975, offers a largely similar analysis of the confluence of factors that have made Missouri especially racially volatile.
Youth Between 13-18!
Thinking About College? Need financial aid? Start here.
10 Traits of a Great Church Member
Believe and love God's Word.
Joshua 1:8 "Study this Book of the Law continually. Meditate on it day and night so you may be sure to obey all that is written in it. Only then will you succeed."
Great church members let the Bible guide them and the church.
Grow in prayer.
Ephesians 6:18 "Pray at all times and on every occasion in the power of the Holy Spirit. Stay alert and be persistent in your prayers for all Christians everywhere."
Great church members pray more than worry.
Build on faith.
Hebrews 10:38 "And a righteous person will live by faith."
Great church members are willing to walk by faith as God leads, even through the most challenging times.
Put God's will first.
Mark 3:35 "Whoever does God's will is my brother and sister and mother."
Great church members put God's will ahead of every other agenda.
Attends worship regularly.
Amos 4:12 says, "Prepare to meet your God,"
Great church members look expectantly and often for opportunities to worship God and experience Him with other believers.
Support the pastor and the church.
1 Corinthians 16:10‑11 "When Timothy comes, treat him with respect. He is doing the Lord's work, just as I am. Don't let anyone despise him."
A pastor is always looking for someone to call friend. Great church members are that friend. The pastor isn't always right, but great church members look for ways to support more than complain.
Encouragers in the church.
1 Thessalonians 5:11 "So encourage each other and build each other up, just as you are already doing."
Great church members are a part of the solution, not a part of the problem. They look for ways to help, invite their friends and neighbors, and volunteer without having their arms twisted.
Don't think everything is about them!
Matthew 16:24 "Then Jesus said to the disciples, 'If any of you wants to be my follower, you must put aside your selfish ambition, shoulder your cross, and follow me."
Did you know everything may not go your way? Great church members are willing to allow the best to be done for the church even when it sometimes goes against their personal desires.
Think outside the walls of the church.
Acts 1:8 "But when the Holy Spirit has come upon you, you will receive power and will tell people about me every where‑‑in Jerusalem, throughout Judea, in Samaria, and to the ends of the earth."
If we are not careful, our churches could be hard to tell apart from a Country Club. Great church members think of those not yet in a church…and support the church in reaching them.
Maintain a friendly church.
2 John 6 "Love means doing what God has commanded us, and he has commanded us to love one another, just as you heard from the beginning."
Great church members make sure guests never stand around long with no one to talk to. They are welcoming and friendly to everyone, with or without a title to do so.
Thanks to Ron Edmonson and Wesley Seminary. Read more here  and here.
 Did You Know….
Homes built in recent decades burn up to eight times faster than comparable homes built between 1950 and 1970, according to a s​tudy by Underwriters Laboratories, a not-for-profit provider of product safety and certification testing services. "Thirty years ago, you had roughly 17 minutes to get out before your life was in complete danger. Today that 17 minutes is down to three or four," says John Drengenberg, UL engineer and consumer safety director.
Many factors are causing fires to burn faster and fiercer. For one, homes are bigger and often have open floor plans. As a result, fire spreads with fewer barriers. The open space accelerates fires by allowing for faster airflow and more oxygen. Most problematic are the materials used to decorate homes. "There's no getting away from it," says Drengenberg. "Homes have more synthetic materials than they did 30 years ago." Our houses are literally filled with them: Everything from furniture and clothing to carpeting contain these fast-burning substances.
For safety tips, read http://www.wikihow.com/Keep-Safe-During-a-House-Fire.
Teen Ministry, Children's Choir and Church School events are on the News & Events page.
 What is Jimmy & Lorraine?
 Jimmy and Lorraine is a meditation on the American political climate of the late 50's and early 60's through the lens of two significant artists of the time, James Baldwin and Lorraine Hansberry. Writer Talvin Wilks through his research and collaboration with HartBeat Ensemble members, including director Brian Jennings, will develop this new work and explore the lives of these two artists and social activists. Through insights from Jimmy and Lorraine, this new play hopes to hold up a mirror to America's history and shed light on the issues of race, art and politics in an ever-changing multicultural society.
Thursday, October 29 – Sunday, November 22, 2015             $25 General Admission
Thursday-Saturday at 7:30pm             $20 Students, Seniors & Let's Go! Arts Members
Sunday at 2:00pm                                 *No One Turned Away for Lack of Funds
 77 Forest St., Hartford, CT 06105
860-522-9258
Isn't it time we had an honest conversation
about racism?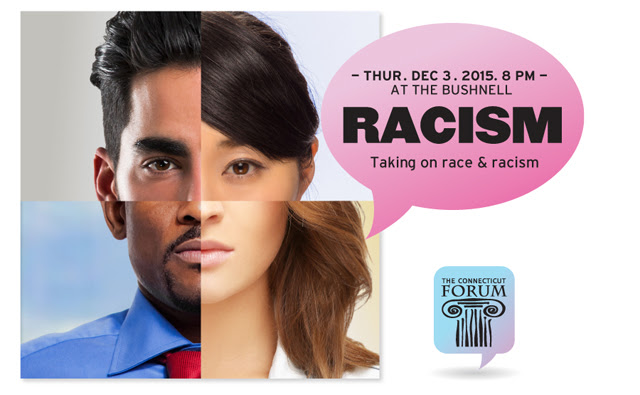 RACISM
Thurs., Dec 3, 2015
8 pm at The Bushnell
Future Date: We will return the visit as a congregation to Immanuel Church on first Sunday in 

February 2016

. Mark your calendars now!
Don't Stop Here…. Keep Reading!
 November is….
National Gratitude Month
Family Caregivers Month
Aviation History Month
Child Safety Protection Month
International Drum Month
National Adoption Awareness Month
National Picture Book Month
Native American Heritage Month
Peanut Butter Lovers Month
Real Jewelry Month
National Sleep Comfort Month
Are You a Good Driver?
Modern motor vehicles are safer and more reliable than they have ever been - yet more than 1 million people are killed in car accidents around the world each year, and more than 50 million are injured. Why? Largely because one perilous element in the mechanics of driving remains unperfected by progress: the human being.
Tom Chatfield
What Is the Biggest Misconception About Racism?
Oct 28, 2015

| 28-part series

Video by

The Atlantic

At this year's Aspen Ideas Festival, we asked a group of professors, activists, and authors to weigh in on misconceptions about race and racism. "Racism is deeply rooted in America," says the student activistClifton Kinnie in response to claims that America has moved past discrimination. The Atlantic's Ta-Nehisi Coates echoes this sentiment: "Race is about delineating who gets the top privileges of being American and who does not." Other panelists include Ray Kelly, Tracey Meares, and Bruce Western.

The Big Question is a series inspired by The Atlantic's back-page feature.

Authors: Kasia Cieplak-Mayr von Baldegg, Sam Price-Waldman, Daniel Lombroso
The biracial myth by Jason Ajiake
My mother is white, but I am black. How? My father is black, so therefore I'm black. I am not biracial, mixed, half and half, etc. Just black.
Race isn't biological. It never was, and never will be.
 Since it's a social construct, society determines race regardless of how someone personally identifies.
Blackness is so much more than skin tone. In fact, skin tone plays little-to-no role in what makes a person black. In our society, to be black means to have features that resemble African phenotypes. This includes features such as a wide nose, big lips, coily hair, etc. If blackness is only about skin tone, then Huey Newton, Angela Davis, and even Malcolm X would not be considered black because of their complexions. However, that is not the case because, despite their light skin, they were still obviously black. The only difference between these people and people like me is that both of their parents were black, but I only have one black parent. Since white supremacy has no knowledge of family background, it would be silly to argue that we'd have different experiences. Also, unless I missed the distribution day, I have yet to receive my half of white privilege.
I used to be so adamant about not being black. I thought that it was absolutely oppressive and barbaric that I was forced to "choose one box" when filling out my information for various applications. I felt better than and more special than black people. I even began to start an organization designed to "explore the uniqueness of the biracial identity." When I was 17, my eyes opened, or maybe they were forced open. I started to see people who looked just like me being murdered by the police, given life sentences for non-violent offenses, or being mocked in the media. I realized that it wasn't just a coincidence that every time I went to a store I was followed by an employee. I realized that comments about my wide nose, big lips, and nappy hair weren't just anti-me, they were anti-black. I realized that in school I was accused of plagiarism not because I wrote well, but because I wrote well for a black boy. I realized that I would have been a slave too. Most importantly, I realized that my mother's whiteness didn't save me from white supremacy. Upon reflection, I began to understand that my denial of blackness was because I subconsciously saw black as inferior, and because I'm closer to my mother than I am my father. Today, I am more than proud to say that I am black. Surprisingly, this didn't cause any sort of disconnect with my mother. I recognize that I am a part of her, but at the same time I also recognize that I'll have different life experiences because of my blackness.
With that being said, as light-skinned black people, we must understand that the we do have certain privileges over our dark-skinned brothers and sisters. For example, because the standard of beauty is associated with the proximity to whiteness, we have the privilege of being seen as more beautiful, even though this is completely arbitrary and nonsensical. Acknowledging these privileges should not separate us as a people because we are still united by the very essence of our blackness.
Be black and be proud.
Jason is a college student from the Bay Area, currently studying sociology in NYC. Follow him on Twitter @JayOhAye.
This Morning at Harvard Law School We Woke Up to a Hate Crime
The hallways of Harvard Law School are lined with portraits of every tenured professor in the history of the university. As a first-year law student, the first time that I walked down those hallways I was painfully aware of the white men that take up most of the space on the walls, but also proud to see black professors hanging right beside them. The portraits make me feel a strange tension of pain yet promise. I am constantly reminded of the legacy of white supremacy that founded this school and still breathes through every classroom and lecture hall. I am also shown the small inroads that professors of color have made, breaking apart the notion that whiteness is the epitome of legal scholarship. This is how I felt yesterday walking through those hallways.

JGI/Tom Grill via Getty Images
Black Women With Low Income Levels At Greater Risk For Heart Disease, Stroke
(Reuters Health) – Among African American adults with low education and income levels, the increase in risk of heart disease or stroke associated with living in poverty is largest for women and people under age 50, according to a large new study.
In the Mississippi African American population studied, women with the lowest "socioeconomic position" were more than twice as likely to have heart disease or stroke as those with the highest socioeconomic position.
The effect was also greatest among younger adults, with low-income men and women under age 50 more than three times as likely to experience cardiovascular problems compared to peers with the highest socioeconomic status, according to lead author Samson Y. Gebreab of the National Human Genome Research Institute at the National Institutes of Health in Bethesda, Maryland.
"African Americans with low SES (socioeconomic status) are more likely to have higher rates of obesity, hypertension, type 2 diabetes and physical inactivity compared to their counterparts of higher SES," Gebreab told Reuters Health by email.
These risk factors partly, but not entirely, explained the higher risk of heart disease in African American women of low socioeconomic status, he said.
"Another possible explanation is that African American women of low SES experience higher rates of psychosocial stressors such as chronic stress, depression, discrimination and are more likely to live and work in a worse physical and social environment," he said.
Having far fewer resources at their disposal to cope with these stressors creates a recipe for a higher risk of heart attack and stroke in African American women of lower SES, Gebreab said.
'The Mugshot Series' Reverses Ugly Stereotypes Of Black Men
Artist EJ Brown is fed up with the media perpetuating damaging and destructive stereotypes of black men.
Specifically, the 25-year-old Point Park University graduate feels frustrated when the media places blame on black victims of police killings and refers to these men as thugsand criminals.
To combat those frequent misrepresentations, Brown created a powerful photo series that flips the narrative on its head.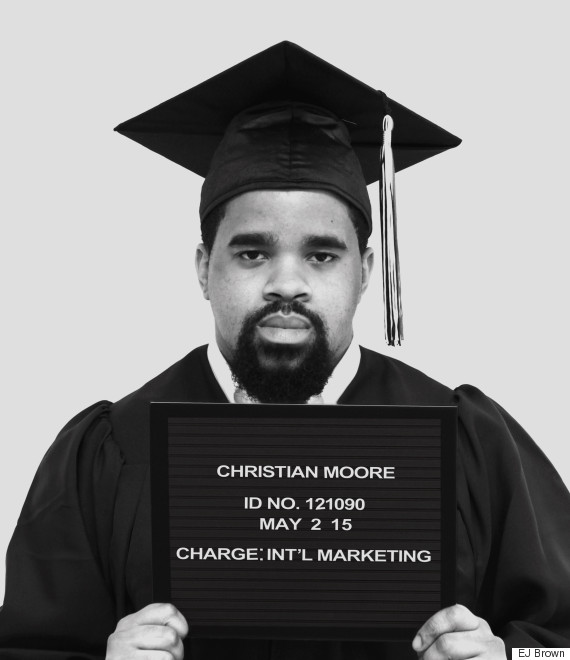 The photo project is titled "The Mugshot Series," and it includes seven black-and-white images of young black men dressed in cap and gown holding plaques that indicate their names, ages and academic majors. The project is part of a larger campaign Brown launched called "A Perception of Complexion."
The striking photos mimic the style of criminal mugshots in order to juxtapose commonly-seen negative images of black men with more positive portraits that are rarely recognized. Brown hopes that mixture will deconstruct ugly stereotypes associated with black men and boys.
How to Get Cheaper Car Insurance: Be White
It's part of the industry's business model to charge different drivers different prices. But when does that become unfair?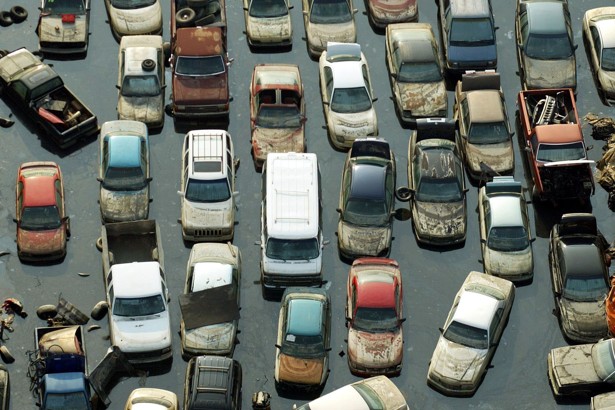 As something that tens of millions of American driver are required by law to pay for every month, auto insurance is one thing that most people believe should be priced fairly. It doesn't offend notions of fairness for a bad driver to face steeper premiums, and it's accepted practice in the industry to include customers' age and gender in computing their rate. But what if insurance companies appear to be systematically charging entire racial or socioeconomic groups different amounts for the same product?This has been a concern in the past: There's evidence insurance companies use proxies for socioeconomic status such as occupation and educational background to set rates, rather than relying on indicators of driving safety, such as an accident-free record. The typical response from the insurance industry is that this data is highly useful as indicators of financial risk; if a customer is going to be less likely to pay his bill on time, the company would like to know.
A new report by the Consumer Federation of America found that insurance premiums also differ greatly by race. The report found that even among safe drivers, areas that are predominantly African American are charged significantly higher premiums for auto insurance. The CFA's analysis looked at quotes from the five largest insurers—Allstate, Farmers, Geico, Progressive, and State Farm—by zip code, and found that premiums were on average 70 percent higher for residents of mostly black communities, versus mostly white ones.
So are insurance companies singling out black drivers to make them pay higher rates? Not necessarily: The black insurance premium could just be an unwitting and unfortunate consequence of using proxies for financial status. After all, income disparities are often blamed for why blacks and Hispanics are more than twice as likely to be rejected for mortgage loans.
Meet The 88 Democrats Who Just Voted To Enable Racial Discrimination In Car Buying
They were joined by 244 Republicans. America!
Photo: bet.com
Why 7 Deadly Diseases Strike Blacks Most
Health care disparities heighten disease differences between African-Americans and white Americans.
Yet we're closer to the beginning of the fight than to the end. Some numbers:
Why? Read more here.
In 1983, both Newsweek and TIME devoted cover stories to a new, strange, and deadly disease, with terrifying titles like "Epidemic" and "The AIDS Hysteria." In those awful days, nearly three decades ago, it seemed like AIDS was everywhere–the grimmest of reapers, waiting to strike, without hope of prevention or cure.
Then, in 1984, Dr. Robert Gallo and Dr. Luc Montagnier co-discovered HIV as the cause of the disease. And by the mid-1990s, exciting progress was being made on anti-retroviral therapies that kept the infection at bay.
More than 20,000 delegates from around the world have convened in Washington, D.C. to attend the 2012 International AIDS Conference–to celebrate progress, share scientific discoveries, and seize the potential to definitively "turn the tide" on AIDS.
It's a thrilling moment — and yet, it's a moment of serious challenge as well: a challenge to all of us to make sure we stay aware, stay educated, and stay engaged, so that we can sustain the momentum and keep moving forward instead of back.
Did you know, for example, that in this country, African Americans are the racial group most affected by HIV? We make up 14% of the U.S. population, yet account for 44% of new HIV infections, with black men's estimated rate of infection more than six times that of white men, and black women's estimated rate 15 times the rate for white women. In Washington, D.C., which has epidemic rates of infection, black women account for nine of every 10 women with HIV. Nationwide, Hispanics and Latinos are also disproportionately affected. According to the CDC, at some point in life, 1 in 36 Latino men will be diagnosed with HIV.
World AIDS Day is December 1. The 2015 Federal theme is The Time to Act Is Now.
Read and share this blog by Douglas Brooks, Director, White House Office of National AIDS Policy and Deborah L. Birx, U.S. Global AIDS Coordinator & U.S. Special Representative for Global Health Diplomacy, PEPFAR
Looking for ways you can take action around World AIDS Day (December 1)?  Here are a few simple, powerful, and engaging ways:
Read more here and here.
There is so much meaning in a name. A number of studies have outlined the socioeconomic impact on people with ethnic names. Job discrimination, for example, is one manifestation of this form of racial profiling. This past summer, BuzzFeed produced a video highlighting the trend of "whitening the résumé" by people of color who encounter workplace discrimination simply because of their name. New York University law professor Kenji Yoshino calls this phenomenon "covering," whereby people of color and other minorities intentionally hide parts of their identity in order to protect themselves against social stigma and other forms of discrimination.
As a gay black male writer who is the foster parent to two little girls, Branch, creator of the PuNanny Diaries, is personally invested in understanding this cultural phenomenon. Through dozens of interviews with people with culturally stigmatized names across America, Branch aims to make people think about how race and class in particular figure in the societal stigmas attached to them in Searching for Shaniqua.
The inherent shame in a name: One story that stuck with Branch the most was that of Chinneaqua Matthews, featured in the film's trailer. "She was just a walking stereotype," Branch said in an interview with Mic. She hid her name-tag from customers, and, Branch recounts, "especially black customers, to avoid being labeled as 'ghetto.'" Her name placed an undue burden on her daily life, and made her subject to microaggressions because her name gave her a presumed identity. "She said that once some customers learned her name, they treated her differently," Branch lamented. "They didn't see her as a person."

Map Hartford's Homicides
To see a map showing the locations of Hartford homicides, click here.
10 Stories You Must Read If You Want To Understand ISIS
A selection of some of the best work from years of coverage on the Islamic State group.
 Posted: 11/19/2015 03:00 PM EST | Edited: 11/19/2015 03:10 PM EST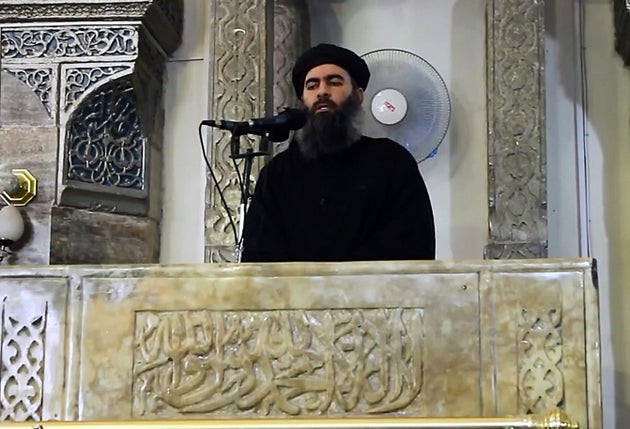 The terror attacks in Paris have brought a renewed focus to the intentions, beliefs and history of the Islamic State militant group. Since the group gained international attention following its rapid seizure of territory in Syria and Iraq in mid-2014, journalists and analysts have produced a huge amount of excellent, in-depth writing about it.
Their reports show how the group is not a faceless monolith but a highly structured terror organization with clearly delineated leadership roles. It did not come to existence in a vacuum, but was fueled by the instability and conflict in Iraq and Syria. It neither represents mainstream Islamic beliefs nor is it a state, but the group's workings are impossible to understand without considering its extremist views on religion and its desire for statehood.
Here are some of The WorldPost's favorite reads that provide a thorough look at how the Islamic State operates, what it wants and why it has become so prominent.
For more information about food pantries click here:
 FRESHPLACE

Freshplace, a collaborative project of the Chrysalis Center, Foodshare and The Junior League of Hartford, is an innovative food pantry that aims to tackle the issues of chronic hunger in Hartford. Together we have constructed a 2,000 square foot facility in Hartford's Upper Albany neighborhood to provide:
Fresh fruits, vegetables, meat and dairy products in addition to pantry staples
Client-choice based selections to accommodate the health, cultural, religious and familial needs of those that are hungry.
Comprehensive intake and referral services, increasing access to food stamps, health and crisis intervention programs, public assistance, and educational services.
A community hub and resource, assisting in the revitalization of Upper Albany, supporting the network of existing area food pantries, and creating a center for community involvement.
We believe that in an atmosphere of dignity and respect, we can work together to help reduce and eliminate the need in our midst.
255 Homestead Ave  Hartford, CT 06132-0613 860-263-4400

Farmer's Markets are Still Open For Business
They accept cash, WIC, SNAP and EBT. For more information: http://www.hartfordfarmersmarkets.org/.
| | | |
| --- | --- | --- |
| Market | Location | Market Hours |
| Billings Forge | 536 Broad Street Hartford, CT | Thursdays, 11am-2pm (Year Round) |
| The Farmers' Market at the Hartford Regional Market | 101 Reserve Road, Hartford, CT 06114 | Daily, 4am-10am          (Year Round) |

 credit: www.skullweb.org
Tuesday, December 01, 2015 at 12:00 AM through December 02, 2015

World AIDS Day is an important occasion for building awareness and stepping-up our responses to the HIV/AIDS pandemic in our own communities and around the world. Yes, there have been significant medical advances and more people are on treatment than ever before. Still, the scale of response is not meeting the need…
Gun Violence Prevention Sabbath Weekend
Thursday, December 10, 2015 at 12:00 PM through December 14, 2015Join places of worship across the nation on December 10-14 to remember those who have lost their lives to gunfire, pray for those whose lives have been forever changed because of the loss of a loved one, and to educate one another on proven strategies to reduce gun violence. List your…
Human Trafficking Awareness Day
Monday, January 11, 2016 at 01:00 AM through January 12, 2016
January 11 is Human Trafficking Awareness Day in the United States – a day to bring awareness to the world-wide crisis also known as modern day slavery. The UCC recognizes January 11 as Human Trafficking Awareness Day, and President Obama proclaimed January 2015 as National Slavery and…
 Don't Stop Here…. Keep Reading!
Law and order exist for the purpose of establishing justice and when they fail in this purpose they become the dangerously structured dams that block the flow of social progress.
– Martin Luther King, Jr.
Read one of King's most important speeches , "The Other America," here.
A truth that's told with bad intent beats all the lies you can invent.         —-  William Blake
 To lie  is to make a statement, known to be false, to another person with the intention that the other person believe that statement to be true.
One of our our basic human biases is the tendency to take credit for our successes as a function of our personal excellence and to attribute out failures to external circumstances. Privilege is problematic precisely because it leads the privileged to believe that their advantages in life are entirely earned and the disadvantages of the less fortunate entirely merited, when in reality powerful cultural currents can carry us in either direction based on cultural, political, and economic forces wholly external to our character, ability, and personal worth. But when all of our external conditions are stripped away, be they fortuitous or wretched, who are we in our innermost personhood? What erects the geometry of the "I"?
That's what young Sylvia Plath (October 27, 1932–February 11, 1963) addresses in a characteristically poignant and exquisitely self-aware passage from The Unabridged Journals of Sylvia Plath.  Read more here.
 What's Happening in and around Hartford?
For more information on more events, click here.
Nursery Staffed for Sunday Services
A reminder: the nursery is available when your child is restless or unhappy during service. You may not mind your child's crying, but others would like to hear the service.
Don't forget,  Girl Scout Troop 10003 meets on 2nd and 4th Sundays from 1 – 2:30pm.
On Tuesday, Wednesday, Thursday and Friday the Hartford Rescue Mission serves a free meal in Fellowship Hall. Call 860-241-0686 for information.
If you are willing and able to drive the van one Sunday per month or every 6 weeks, please let us know. See one of the deacons for details. You are needed for this important ministry.
If you can help one Sunday per month as an usher, please see Louis Alexander . All that's required is a smiling face and warm welcome to all who come into this house of worship. It's a great way to serve the church and get to know others.
Remember our Sick and Shut-ins
Don't forget to send a card or note.
Esther (Jackson) Kyttle             Wintonbury Care Center in Bloomfield
Deacon Margaret Robinson      Hebrew Home in West Hartford
 Robert Ryles                                Home