Faith Congregational Church, a vibrant, inclusive Christian community working for social justice through service to God, each other and our neighbors.
Welcome to the Faith Congregational Church website. You will find exciting videos, articles, and information designed to lift your spirit and feed your desire for helpful information. Faith Church is a diverse worship community, an inclusive, justice-minded and unapologetic about our faith and our witness. We celebrate diversity, we celebrate community and we celebrate Jesus Christ. It's that simple, but be clear that there is so much more.
We invite you to explore the many ways we seek to be a faithful church in these challenging days. Ask us your questions, we like questions. Our church may be old, in fact, it is the oldest predominately black church in the city of Hartford, but our thinking is not old at all. We are affiliated with the United Church of Christ, the first mainline church in America to speak out against slavery, the first mainline church to ordain a woman and the first church to ordain a gay person into ministry in our nation. We stand on the side of justice because we want to always seek to be on the right side of history and besides that to do what we believe Jesus our elder brother and head of the church commands.
If you are in the Greater Hartford area, come worship with us. Whoever you are, you are very welcome at Faith. Now explore the website fully, come back to it often and know that we seek your prayers as we go forward in faith.
Pastor Steve
Who We Are – Where We Are Going – What We Believe!
We Celebrate Diversity
We are a church that welcomes all (and we do mean all)! No matter who you are and where you may be on life's journey, you are welcome at Faith Congregational Church. We work toward celebrating all people, young and old, Black, Brown, and White, gay and straight, rich and poor; whomever God sends we will seek to embrace.
We Celebrate Community
We are a church faith community that embraces the wider community and seeks to serve in ways we can. Faith Church is a place where the community can come to talk, to work, to grow. We will be part of the solution,  seeking to address community concerns. We will work for justice, not just us.
We Celebrate Jesus
We will celebrate the presence of Jesus Christ in our lives. We will never apologize for our love of Jesus Christ but will celebrate the faith of others and even those with no faith. For us, Jesus is the way, the truth, and the life. We will invite others to know Jesus and will share the love of Christ whenever and wherever we can.
Monday – Wednesday 9:00 – noon        860-547-0820
Our God who art in heaven, Hallowed be thy matchless name
Let Your Kingdom reign in heaven. Dwell on earth in us, the same
Give us, Lord, this day for worship; Give us manna from on high
Give us bread to serve your kingdom, Lord our name we glorify.
Lord, forgive us, free us, love us, Grant us wisdom to forgive
Lead us not into temptation; grant us grace so we can live
Evil cannot stand against us, Your deliverance we need
Bind us, Lord, in one another, We, Your church, Your love receive.
Thine the kingdom, Thine the power, Thine the glory evermore
Thine all majesty and honor tGod to you we praise, adore
You are God, You reign forever, "Sovereign Holy Lord!" we sing
Our God who art in heaven Lord, eternal King of Kings.
 (Written by Tony McNeil and dedicated to Ebenezer Baptist Church in Atlanta)

Isaiah 40:27-31
Living Bible (TLB)
27 O Jacob, O Israel, how can you say that the Lord doesn't see your troubles and isn't being fair? 28 Don't you yet understand? Don't you know by now that the everlasting God, the Creator of the farthest parts of the earth, never grows faint or weary? No one can fathom the depths of his understanding. 29 He gives power to the tired and worn out, and strength to the weak. 30 Even the youths shall be exhausted, and the young men will all give up. 31 But they that wait upon the Lord shall renew their strength. They shall mount up with wings like eagles; they shall run and not be weary; they shall walk and not faint.
Living Bible (TLB)The Living Bible copyright © 1971 by Tyndale House Foundation. Used by permission of Tyndale House Publishers Inc., Carol Stream, Illinois 60188. All rights reserved.
Isaías 40:27-31
La Biblia de las Américas (LBLA)
27 ¿Por qué dices, Jacob, y afirmas, Israel:
Escondido está mi camino del Señor,
y mi derecho pasa inadvertido a mi Dios?
28 ¿Acaso no lo sabes? ¿Es que no lo has oído?
El Dios eterno, el Señor, el creador de los confines de la tierra
no se fatiga ni se cansa.
Su entendimiento es inescrutable.
29 El da fuerzas al fatigado,
y al que no tiene fuerzas, aumenta el vigor.
30 Aun los mancebos se fatigan y se cansan,
y los jóvenes tropiezan y vacilan,
31 pero los que esperan en elSeñor
renovarán sus fuerzas;
se remontarán con alas como las águilas,
correrán y no se cansarán,
caminarán y no se fatigarán.
La Biblia de las Américas (LBLA)  Copyright © 1986, 1995, 1997 by The Lockman Foundation
From the Pastor's Study
Dear Faith Family and Friends:
First thanks for your presence in worship over the last few weeks. We hope the worship times have been meaningful for you and uplifting. The ministry of music has been outstanding and overall the worship has been tremendous. If you haven't been to Faith Church recently for worship, check it out for yourself. You will be blessed.
Patricia Gray and Earl Gardner will be in concert on Sunday, October 28 at 4 p.m. Don't miss this great event.
An author who has written extensively about Talcott Street Church, Barbara Beeching, will be with us on Sunday, November 18 after worship. You won't want to miss this discussion! Mark your calendars now.
Bible Study on Tuesdays resumed on October 16th at 7pm…. Join us!
Lots going on at Faith Church… be part of it! and be blessed each one. Pastor Steve

Need a ride to church? See Deacon Pam Walters for details and to schedule a pickup.
Want a CD of the service? See Bruce MacCullagh.
Know someone in need as we move into the holiday season? Leave a message for Pastor Steve, or with Patricia Gray or Deacon Pam.
Need stewardship envelopes? See Alice Lumpkin, Olga Callender or Barbara Wiggins -or contribute online using the "Donate" button.
Want to learn more about the Bible?
Bible study on Tuesday evening at 7 p.m

. or Sunday morning at 9 a.m.
Want to sing praises? Just come to
choir rehearsal on Wednesday evenings at 7 p.m.
Need more information?  Call the church office  860-547-0820 Monday through Wednesday mornings. Sunday service begins at 10 am.

Regular Events 
@ Faith Church
MEN OF FAITH  Men's Ministry Monday evenings @ 5:30 p.m.   Bible Study, Food and Fellowship! All men are welcome. Call Deacon Al Strother or church office for more information. Next meeting: October 29, 2018.
Don't forget, GIRL SCOUT TROOP 10003 meets on 2nd and 4th Sundays from 1 – 2:30 pm. We are really proud of our girls.

There is a seat for you on Tuesday at Bible study. We start at 7 pm. Great group, great conversation, and great learning!
Reminder:  
Our next meeting is Sunday, October 28st immediately after service! 
We have started our Shoe box Ministry for the youth of S.A.N.D. school, so feel free to bring your shoe boxes (or "shoe box" sized plastic container) filled with items they might need (no perishables) to our next meeting. This is an ongoing project, so we appreciate your dedication!
There will also be a discussion concerning a Women's Ministry Fundraiser to benefit Faith's 200th Anniversary.
Remember, Women's Ministry dues are $50 per calendar year, so please write "Women's Ministry Dues" on your envelope and/or the note portion of your check.
The CHOIR could use your voice! It's a great way to serve at Faith Church. Wayne Dixon is waiting. Choir rehearsal on Wednesday evenings 7 pm.     
Sunday School for children has started for the fall. Join us. Volunteer for one Sunday per month. We look forward to seeing you and your children.
Nursery Staffed for Sunday Services
A reminder: the nursery is available when your child is restless or unhappy during service. You may not mind your child's crying, but others would like to hear the service.
Would you like to volunteer? We need Sunday School teachers for the fall,  a historian,  liturgists and just maybe you can think of ways that you too can help! See Pastor Steve or Patricia Hollis for details.
Remember our Sick and Shut-ins. Don't forget to send a prayer, card or note. If you don't see someone, why not call and see how they are doing?
Deacon Mamie Barnum  @ home  
Gladys Aldes @ home                    
    
Special Events 
@ Faith Church 
A Sociologist Examines the "White Fragility" That Prevents White Americans from Confronting Racism
In more than twenty years of running diversity-training and cultural-competency workshops for American companies, the academic and educator Robin DiAngelo has noticed that white people are sensationally, histrionically bad at discussing racism. Like waves on sand, their reactions form predictable patterns: they will insist that they "were taught to treat everyone the same," that they are "color-blind," that they "don't care if you are pink, purple, or polka-dotted." They will point to friends and family members of color, a history of civil-rights activism, or a more "salient" issue, such as class or gender. They will shout and bluster. They will cry. In 2011, DiAngelo coined the term "white fragility" to describe the disbelieving defensiveness that white people exhibit when their ideas about race and racism are challenged—and particularly when they feel implicated in white supremacy. Why, she wondered, did her feedback prompt such resistance, as if the mention of racism were more offensive than the fact or practice of it?
Read the entire article here.  Read the book and join the discussion at Faith Church on two Thursday evenings in November – November  8th and 15th at 7pm. For more information, email Earl Gardner.
Barbara Beeching earned her first degree at the University of Missouri in 1950. She earned her masters from Trinity College and her doctorate in history from UConn in 2010.  In her book "Hopes and Expectations: The Origins Of The Black Middle Class In Hartford" the now-retired Beeching discusses what she has researched through the letters of a family that was split between Baltimore, Boston, and Hartford. In the course of her research, Beeching discovered that in 19th century Hartford, blacks had founded their own churches and schools; that they were approximately 98 percent literate; and that many held the goals of having a decent job, purchasing a house, and educating children that are commonly attributed to the middle class.
"I found that 90 percent of the blacks in Hartford in the mid-1860s had been born in the North, and something like 75 to 85 percent had been born in Connecticut … they were real Yankees," she says. "I made up my mind to dig deeper and to explore the effects of abolition on these already established communities."
Barbara Beeching will be with us on
Sunday, November 18
 after worship. Faith Church's historical antecedents feature prominently in her book. You won't want to miss this discussion! Mark your calendars now.
@ 
Our Conference 
Colleagues:
I am keenly aware of the challenges that you face as a pastoral leader in these times. I am so grateful for your faithfulness to the Gospel and to the ways in which you seek to live the love and justice of Jesus.
You may have seen that Sojourner's Magazine published a resource that you might find helpful as well. It is a compilation of 100 sermons and you will recognize many of the pastors who have contributed. Two CTUCC pastors, the Rev. Kari Nicewander and the Rev. George Harris are among those who have made contributions: https://sojo.net/100sermons
As you lead and as you find your way please know that the Conference staff is holding you in our prayers and stands ready to continue to find ways to provide resources and support on this critical issue of justice.
Kent Siladi
Conference Minister
READ THE ENTIRE PASTORAL LETTER HERE.
Reviving Justice: Inspire, Connect, Act on October 27 from 1-5pm at First Church of Christ Simsbury. For more information click HERE.
Leaf Collection Begins – Week of November 4th
Please Do Not Rake/Blow Leaves Into the Streets  
For more information call 311 or dial (860) 757-9311 from a cellular phone. Staff Available Monday – Friday: 8:00am – 5:00pm.
Are You Looking for a Job?
This is from Pottery Barn. For more information click here.
Job Corps is recruiting. recruiting.jobcore.gov  or (800) 733-JOBS [5627]
The City of Hartford is currently hiring for the following positions:
Families, Children, Youth & Recreation – Early Learning Center Teacher 

Assistant

Development Services –  Building & Trades Inspector II
Families, Children, Youth & Recreation -Life Guard (Seasonal)
Police Department – Officers
Click
HERE
for more information.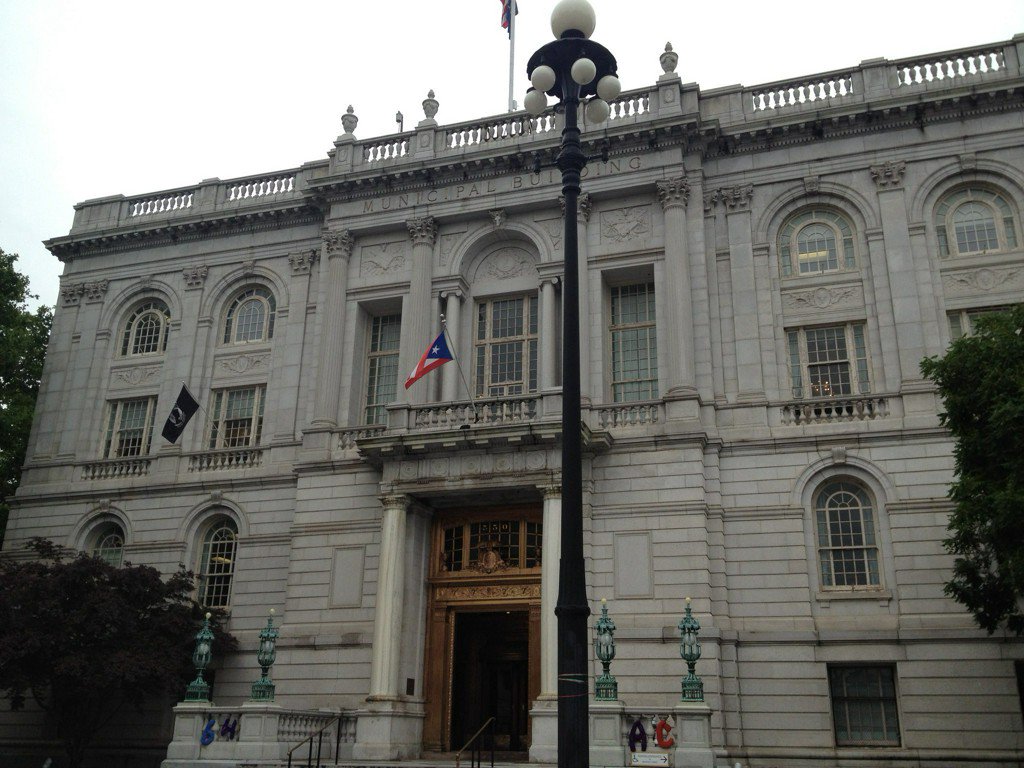 The next Council meeting will be held on Monday, October 22th at 7 PM, preceded at 6 PM by public comments.  All meetings are held in Council Chambers in Hartford City Hall, 550 Main Street, 2nd Floor.
Click Here for a Complete List of Meetings Dates & Agendas
Board of Education Meetings
Regular Meetings
November 20 – SMSA
December 18 – SMSA
Workshop/Special Meeting
November 7 – Betances
December 4 – Betances
All workshops are held on the first Tuesday of each month at5: 30 pm. and regular meetings held on the third Tuesday of each month at 5:30 pm.  *Meeting dates/locations subject to change.
Click Here for a Complete List of Meetings Dates & Agendas
Coming Soon! CRT will be soliciting contractors to support its statewide Weatherization Assistance Program to help make nearly 700 homes more energy efficient across Connecticut. Get details on CRT's website: http://bit.ly/CRTrfps
The Community Renewal Team (CRT) manages the Weatherization Assistance Program (WAP) contract by the Connecticut Department of Energy and Environmental Protection (DEEP) and the supplemental weatherization barrier removal contract to provide weatherization services to income-eligible residents in Connecticut.
To help fulfill this contract, and to provide much-needed weatherization services that will help people make their homes more comfortable and energy efficient, CRT will soon be seeking Requests for Proposals (RFPs) from qualified and licensed HVAC, weatherization, and environmental contractors throughout Connecticut to support the implementation of its Weatherization Assistance Program to serve nearly 700 homes across the state.
African American Literature Book Club – New Members Welcome Hartford Public Library
It was a dark and stormy night – Tuesday, October 2, but that didn't stop the African American Literature Book Club from gathering at HPL Downtown – a lively discussion was held on James Baldwin's Another Country – led by Martey Rhine – the book group was started and is organized by Carolyn Korber – they meet the first Tuesday of the month here at HPL Downtown if you are interested in joining contact Carolyn at
cjkorber@gmail.com.

Want to see Hamilton at the Bushnell?
There will be a lottery for Hamilton with limited $10 tickets available for all public performances. Details on the lottery will be announced closer to the engagement. Join The Bushnell eClub for updates/details on the lottery and other information.
IMPORTANT CONSUMER ALERT: Bushnell.org or tickets.com is the ONLY official ticketing site for The Bushnell and its December 2018 engagement of HAMILTON. If you want to be assured your tickets are valid and that you pay the face value price, you must purchase through bushnell.org or tickets.com. The Bushnell is not affiliated nor do we cooperate with any resellers and can't confirm the validity or stand behind tickets purchased from broker/reseller sites. The Bushnell cannot authorize third party Will Call ticket pick up.
For more information, click here.
Live in Hartford? Get Your Free Tickets Today!
Hartford residents who are Hartford Public Library cardholders can now reserve up to 2 free tickets to plays at Hartford Stage as part of our new partnership.
Each of the seven branches of Hartford Public Library will have a two-ticket pass per eligible show. Patrons can check online to see where passes are available, but they must ask for them in person at any of the seven Library locations.
Once you have reserved the tickets at a Library branch, you must confirm the seats by calling the box office at Hartford Stage, 860-527-5151.
Faith is celebrating its 200th anniversary. Every Month is Faith History Month Because Faith History IS American History
Want to go to the Smithsonian National Museum of African American History & Culture?
Our own Pennington Bible is on loan to the museum and on exhibit.
Same-Day Online
Same-day timed entry passes are available online beginning at 6:30 a.m. ET daily until they run out. Same-day passes are not available via phone.   CHECK SAME-DAY AVAILABILITY
Advance Online
Advance timed entry passes for individuals are released monthly. Advance timed entry passes for individuals are released on the first Wednesday of each month.  The next day for passes to be released will be November 7.   Passes go very quickly when released.
Every Month is Women's History Month Because Women's History IS Everyone's History
The Black Queer Feminist Civil Rights Lawyer Priest who co-founded NOW, but that History Nearly Forgot
Photo courtesy Schlesinger Library, Radcliffe Institute, Harvard University
"If one could characterize in a single phrase the contribution of Black women to America, I think it would be 'survival with dignity against incredible odds'…"
– Pauli Murray, "Black Women-A Heroic Tradition and a Challenge" (1977)
She was an African-American civil rights activist, who was arrested for refusing to move to the back of the bus in Petersburg, Va.  15 years before Rosa Parks; and she organized restaurant sit-ins in Washington, D.C. 20 years before the Greensboro sit-ins. She was one of the most important thinkers and legal scholars of the 20th century, serving as a bridge between the civil rights and women's rights movements.
She was a co-founder of the National Organization for Women, a feminist icon ahead of her time who challenged race and gender discrimination in legal, societal, academic and religious circles.  And yet today, not many would recognize the name of the Rev. Dr. Pauli Murray – let alone her indelible impact on American law, civil rights and women's rights. As a black, queer, feminist woman, Pauli Murray has been almost completely erased from the narrative. It is time she was recognized.
Murray's life and her remarkable accomplishments are coming back into focus as the National Trust for Historic Preservation considers designating the Pauli Murray childhood home at 906 Carroll Street in Durham, N.C. as National Historic Landmark. The modest structure built in 1898 by Murray's maternal grandfather, Robert George Fitzgerald – a Union Civil War veteran, will be restored and serve as the home of the Pauli Murray Center for History and Social Justice.
Every Month is Black History Month Because Black History IS American History
U.S. House seats Eliza Jane Pratt, May 25, 1946
@ Justice
 Health
Are Your Meds Raising Your Blood Sugar?
If you have diabetes, you probably know some of the things that cause your glucose to go up. Like a meal with too many carbohydrates, or not enough exercise. But other medicines you might take to keep yourself healthy can cause a spike, too.  Here are some possibilities:
Drugs that treat high blood pressure, such as beta-blockers and thiazide diuretics
Statins to lower cholesterol
Adrenaline for severe allergic reactions
High doses of asthma medicines
Check with your doctor about all medications you take, both prescription and over the counter. Don't forget supplements, too! Read the entire article here.

How to be Happier – Every Day!
Surround yourself with nurturing family and friends
Remember, your job is NOT your family
Count your blessings
Live each day as it comes
Learn to forgive
Get some exercise
Free Stuff
Freebooksy.com sends a daily email with free ebooks for the day. If you read books on a Kindle, Nook, tablet, phone, or laptop, you may fund this useful and cost-effective.
  Gun Violence
As of September 8, 2018,  there have been 18 murders in Hartford, a 10% drop from this time last year.  For current crime statistics, click here.  There were 29 homicides in Hartford in 2017, up from 14 in 2016. Twenty-three involved firearms. To see a map showing the locations of Hartford homicides, click here.
No other developed nation comes close to the rate of US gun violence. Americans own an estimated 265 million guns, more than one gun for every adult.
Data from the Gun Violence Archive reveals there is a mass shooting – defined as four or more people shot in one incident, not including the shooter – nine out of every 10 days on average. Click HERE for an interactive map.
 Criminal Justice
Where do people go when they get out of prison?
Oklahoma now has the highest incarceration rate in the U.S., unseating Louisiana from its long-held position as "the world's prison capital." By comparison, states like Massachusetts and New York appear progressive, but even these states lock people up at higher rates than nearly every other country on earth.
A new report from the Prison Policy Initiative, States of Incarceration: The Global Context 2018, compares U.S. states to 166 countries on incarceration, illustrating how every U.S. state relies too heavily on prisons and jails to respond to crime. A companion report released today compares states to countries in their incarceration of women.  Read the entire article here.
Jesus said, "But I tell you that men will have to give account on the day of judgment for every careless word they have spoken. For by your words you will be acquitted, and by your words you will be condemned" (Matthew 12:36–37)
Watch Beto O'Rourke on NFL protests
Watch President Obama's Mandela Day speech
Watch Oprah's Golden Globes speech
Watch President Obama's farewell speech.