Faith Congregational Church, a vibrant, inclusive Christian community working for social justice through service to God, each other and our neighbors.
Welcome to the Faith Congregational Church website. You will find exciting videos, articles, and information designed to lift your spirit and feed your desire for helpful information. Faith Church is a diverse worship community, an inclusive, justice-minded and unapologetic about our faith and our witness. We celebrate diversity, we celebrate community and we celebrate Jesus Christ. It's that simple, but be clear that there is so much more.
We invite you to explore the many ways we seek to be a faithful church in these challenging days. Ask us your questions, we like questions. Our church may be old, in fact, it is the oldest predominately black church in the city of Hartford, but our thinking is not old at all. We are affiliated with the United Church of Christ, the first mainline church in America to speak out against slavery, the first mainline church to ordain a woman and the first church to ordain a gay person into ministry in our nation. We stand on the side of justice because we want to always seek to be on the right side of history and besides that to do what we believe Jesus our elder brother and head of the church commands.
If you are in the Greater Hartford area, come worship with us. Whoever you are, you are very welcome at Faith. Now explore the website fully, come back to it often and know that we seek your prayers as we go forward in faith.
Pastor Steve
Who We Are – Where We Are Going – What We Believe!
We Celebrate Diversity
We are a church that welcomes all (and we do mean all)! No matter who you are and where you may be on life's journey, you are welcome at Faith Congregational Church. We work toward celebrating all people, young and old, Black, Brown, and White, gay and straight, rich and poor; whomever God sends we will seek to embrace.
We Celebrate Community
We are a church faith community that embraces the wider community and seeks to serve in ways we can. Faith Church is a place where the community can come to talk, to work, to grow. We will be part of the solution, seeking to address community concerns. We will work for justice, not just us.
We Celebrate Jesus
We will celebrate the presence of Jesus Christ in our lives. We will never apologize for our love of Jesus Christ but will celebrate the faith of others and even those with no faith. For us, Jesus is the way, the truth, and the life. We will invite others to know Jesus and will share the love of Christ whenever and wherever we can.
Monday, Wednesday & Friday 9:00 – noon 860-547-0820
@ Alt-Religion
Yeezianity – The Church of Yeezus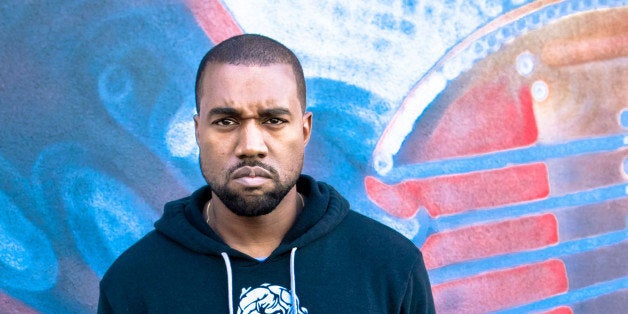 (Photo by Gabriel Olsen/FilmMagic)
Yeezianity is a religion based on Kanye West. The 36-year-old rapper has in fact inspired a new religion called Yeezianity, in which followers believe "that the one who calls himself Yeezus is a divine being who has been sent by God to usher in a New Age of humanity," according to the official website.
"We are a forward-minded group who believes that the one who calls himself Yeezus is the highest living human being and he will help to usher in a New Age of humanity. We believe that a New Age is beginning where all people will unlock their creative powers and the competitive struggle for money and power will no longer be necessary."
The website further states, "We are called Ye'ciples. Our membership is entirely open and non-exclusive. We allow a Ye'ciple to be a member of Yeezianity as well as any other spiritual practice of their choosing including some of the best ones: Christianity, Buddhism, Islam and Taoism. In fact, we encourage Ye'ciples to explore and consider the tenets of any other spiritual ideas they feel attracted to." For more information, read HERE.
Church of the Flying Spagetti Monster
The Flying Spaghetti Monster (FSM) is the deity of the Church of the Flying Spaghetti Monster, or Pastafarianism. Pastafarianism (a portmanteau of pasta and Rastafarianism) is a social movement that promotes a light-hearted view of religion and opposes the teaching of intelligent design and creationism in public schools. According to adherents, Pastafarianism is a "real, legitimate religion, as much as any other". The "Flying Spaghetti Monster" was first described in a satirical open letter written by Bobby Henderson in 2005 to protest the Kansas State Board of Education decision to permit teaching intelligent design as an alternative to evolution in public school science classes. In the letter, Henderson demanded equal time in science classrooms for "Flying Spaghetti Monsterism", alongside intelligent design and evolution. After Henderson published the letter on his website, the Flying Spaghetti Monster rapidly became an Internet phenomenon and a symbol of opposition to the teaching of intelligent design in public schools.
On September 29, 2019 starting at 2:oo p.m. there will be a city-wide celebration of Faith Church and its impact on the City of Hartford and its residents over the past 200 years. Special invited guests include Beverly Morgan Welch, Sally Wipple and other distinguished persons from Faith's history. This once in a lifetime event will take place on the original site of the Talcott Street Church on the forner of Talcott and Market Streets. After the celebration on site, we will walk to The Old Statehouse for more celebrating!
Faith Congregational Church has a 200-year legacy that includes a noteworthy collection of historical materials. "We have an amazing collection of historical papers and photographs here at our church. We have a number of bibles dating back our early days, including the Pennington bible," says Rev. Stephen W Camp, senior pastor. Pennington, the first black student to attend Yale University, was an escaped slave who became known as a preacher and writer and was a leader in the abolition movement. He and his congregation provided leadership and funds in the legal campaign for the release of the Mende people taken hostage in the Amistad case.
Every Month is Black History Month Because Black History IS American History
By Klancy Miller
It took all of Georgia Gilmore's willpower not to explode at the driver of the crowded bus in Montgomery, Ala., one Friday afternoon in October 1955. She had just boarded and dropped her fare into the cash box when he shouted at her to get off and enter through the back door. But after collecting herself, she complied and stepped off the bus. Before she could get back on, however, the driver sped off. Right then she vowed never to ride the buses again. Gilmore, who worked as a cook, decided she would use her culinary talents to feed and fund the resistance, which came to be known as the Montgomery bus boycott. She organized women to form the Club From Nowhere, a clandestine group that prepared savory meals and baked goods and sold them out of their homes, in local establishments and at protest meetings.
"You don't hear Miss Gilmore's name as often as Rosa Parks, but her actions were just as critical," said Julia Turshen, the author of the cookbook "Feed the Resistance" (2017). "She literally fed the movement. She sustained it." Read the entire article HERE.
Do You Know Colson Whitehead?
Colson Whitehead (11/6/1969) is an American novelist. He is the author of seven novels, including his debut work, The Intuitionist, and The Underground Railroad (2016), for which he won the 2016 National Book Award for Fiction and the 2017 Pulitzer Prize for Fiction. His most recent novel is The Nickel Boys. Michael S. Jacksosn writes, "The Nickel Boys follows two boys struggling through their sentences at an abusive reform school under the specter of segregation in the 1960s. The school was based on the real Arthur G. Dozier School for Boys in Florida, notorious for its mental, physical and sexual abuses, which was closed in 2011; dozens of bodies have been found buried on the school's grounds." In conjunction with the publication of The Nickel Boys, Whitehead was featured on the cover of TIME Magazine for the July 8, 2019 edition, alongside the strap-line "America's Storyteller."He also received the New York State Edith Wharton Citation of Merit for Fiction Writers and has the title of New York State Author.

Faith Celebrates Its 200th Anniversary!
Faith Congregational Church in Hartford, Connecticut began in 1819 as a place for African Americans to worship on their own since they were previously only able to worship in the backs of churches and in church galleries (balconies). Unable to sit in the main sanctuary and tired of second class treatment, a group of African Americans began worshipping in the conference room of the First Church of Christ in Hartford, Connecticut, which is now known as Center Church. Our ancestor congregation moved to a building on State Street in 1820 and formed the first black Congregational Church in Connecticut and the third oldest in the nation. (According to Mary M. Donohue and Whitney Bayers writing for Connecticut Explored at connecticuthistory.org, Dixwell Avenue Congregational Church in New Haven was founded in 1820 as the African Ecclesiastical Society by Simeon Jocelyn, a white abolitionist, and 24 former slaves.)
The church, now known as Faith Congregational Church, initially called itself the African American Religious Society of Hartford and vowed to create a place of worship where there would be no assigned seating and where anyone was welcome to worship. The congregation purchased property in 1826 where it built a stone-and-brick church on the corner of Talcott and Market Streets.
For more information, read HERE
In Harmony With God: 200th Anniversary Concert Series @ Faith Church
Concert Schedule
August 25, 2019 Carrie Wilson, Soprano
September 22, 2019 William Beckham, Pianist
October 27, 2019 Earl Gardner, Bass and Patricia Gray, Soprano
Wayne Dixon, Minister of Music
Save the Date

August 25 –
Friends and Family Day

; Carrie Wilson concert @4:00 p.m.
September 29 –
Talcott Street Outdoor service

, city-wide celebration and Old State House reception @ 2:00 p.m.
September 22 –
William Beckham concer

t @ 4:00 p.m.
October 19 –
Faith's Fashion Show and Luncheon

11:00 a.m. @ Downtown Marriott See Pam Walters or Olga Callender for tickets
October 20 –
Pat Gray & Earl Gardner concert

@ 4:00 p.m.
November 8-11 –
Washington D.C. trip
FIY: Please see the following people for more information about events, to buy tickets or turn in your money:
Anniversary Journal: Bridget Gray, Bill Hollis
Luncheon & Fashion Show: Pam Walters, Barbara Wiggins
DC trip: Regina Walters, Olga Callendar, Shirley Zachary
Our church is moving to a new kind of church record keeping solution called Realm®. It primarily serves the administrative needs of our staff, but it also offers some exciting opportunities to support the way you are involved in our church. Not only will this improve work life for our ministry staff, it will make it easier for our church family to connect with each other, keep up with what's going on, and grow as a connected community of believers.
There are three things you should know before we highlight what you can do:
1. We're updating the administrative tools our staff uses to run the daily operations of our church.
2. We're adding more ways to communicate and connect as a church, all while leaving current methods in place.
3. You determine how much you want to make this part of your experience with our church, but we encourage you to participate.
To get the app at iTunes, click HERE.
To get the app at Google Play, click HERE.
OR click on the QR below.
@ Faith General Info
Remember our Sick and Shut-ins. Don't forget to send a prayer, card or note. If you don't see someone, why not call and see how they are doing?
Deacon Mamie Barnum @ home
Felicia Heard @ home
Anita Stringer @ Glastonbury Health Care
James Dudley @ nursing home
Please join Faith Church in supporting Mart's House
@ In Our Community
2019 Country Fairs in CT
Aug 9-11 Lebanon Country Fair, 122 Mack Road, Lebanon. Hours are 5 to 11 p.m. on Friday; 8:30 a.m. to 11 p.m. on Saturday; and 9 a.m. to 6 p.m. on Sunday. Admission ranges from $10 to $11 for adults and $9 for seniors (60 and over.) Children 12 and under and military ID holders are free. Discounted weekend tickets for $20 are available in advance. A $2 donation is suggested for parking. lebanoncountryfair.org.
Aug 16-18 Wolcott Country Fair, 245 Wolcott Road, Wolcott. Hours are 5 to 10 p.m. on Friday; 10 a.m. to 11 p.m. on Saturday; and 10 a.m. to 9:30 p.m. on Sunday. Daily general admission is $10 and $8 for seniors 65 and over. Children 10 and under and National Guard Service members with valid ID are free. Weekend tickets are $24. Unlimited rides wristbands are available Saturday and Sunday 11 a.m. to 5 p.m. for $20 per day. wolcottfair.com.
Aug 16-18 The Hartford County 4H Fair, 56 Egypt Road, Somers. Hours are 8 a.m. to 9 p.m. Friday and Saturday; 8 a.m. to 5 p.m. on Sunday. General admission is $5. Seniors and veterans are $3. Children under 3 are free.hartfordcounty4hfair.org.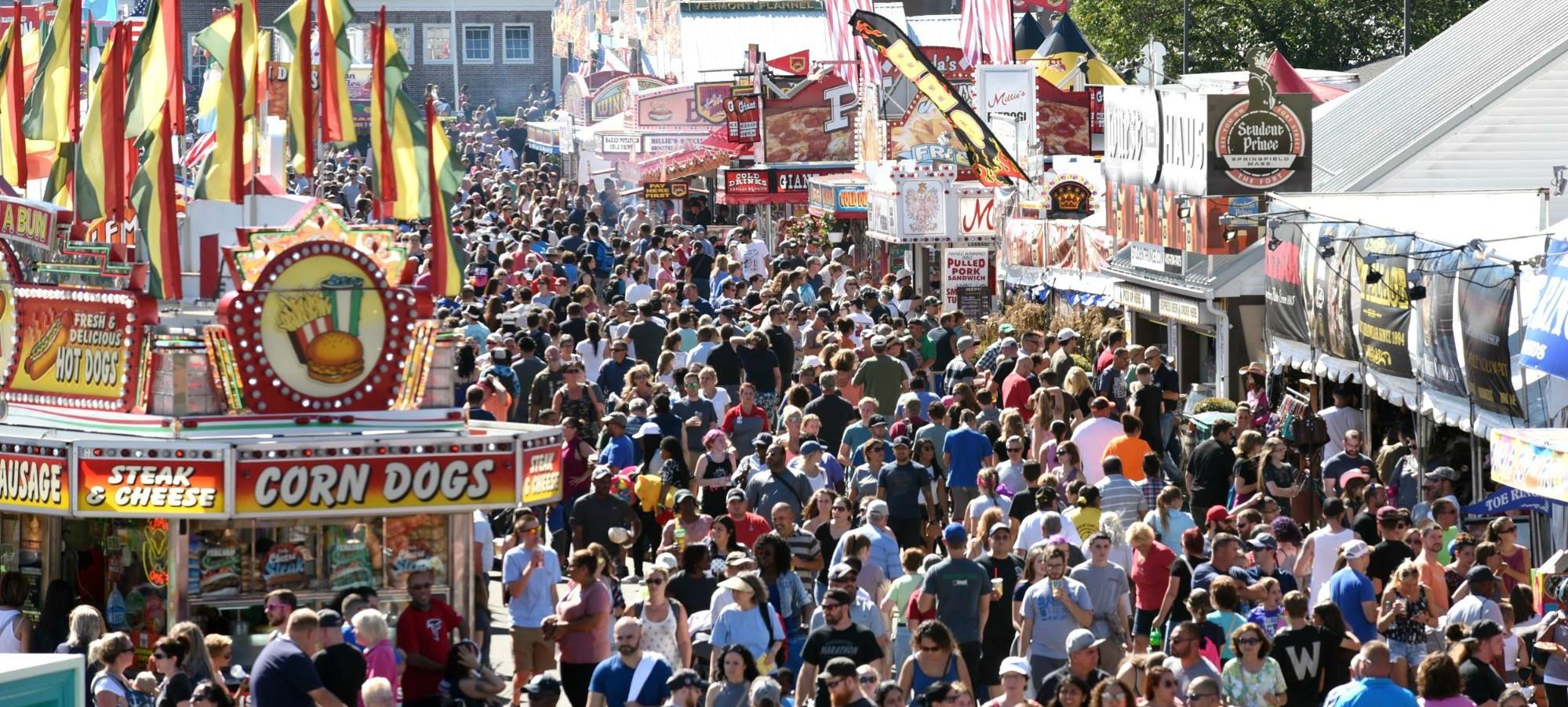 Sept 13-30 The Big E, General admission at the gate is $15 for adults and $10 for children ages 6 to 12. Children 5 and under are free. Monday to Thursday seniors (60 and over) are $12 and general admission after 5 p.m. is $6. Discounted tickets are available online now until Sept. 11 and at Big Y supermarkets starting in August. Ticket gate opens daily at 8 a.m. but several attractions such as the midway and Avenue of States don't open until later in the day. Attractions start to close from 9 to 11 p.m. depending on the day. thebige.com
Read the entire article HERE.

@ Jobs/Education
City

of

Hartford

Job Opportunities
The
City

of

Hartford

is currently hiring:
Police Department – Crime Analyst

Emergency Services & Telecommunications – Dispatcher Trainee
Families, Children, Youth & Recreation – Life Guard (Seasonal)
Public Works – Painter
Public Works – Principal Engineering Technician
Families, Children, Youth & Recreation – Recreation Assistant (Seasonal)
Apply Online Today! The U.S. Census Bureau is seeking qualified office staff for 2020 Census operations in the local area. They provide:
Excellent Pay
Flexible Hours
Paid Training
Temporary Positions
Apply Online Today@ 2020census.gov/jobs
1-855-JOB-2020 (1-855-562-2020)
Federal Relay Service: (800) 877-8339 TTY / ASCII
www.gsa.gov/fedrelay

SNAP SCHOLARSHIPS
@ Hartford
Saturday, August 10, 2019
Road Closure
West Indian Parade
Starts at Main & Battles, Trumbull to Jewell to Bushnell Park
10:00am – 3:00pm
Bushnell Park
West Indian Parade Festival – Free
12:00pm – 8:00pm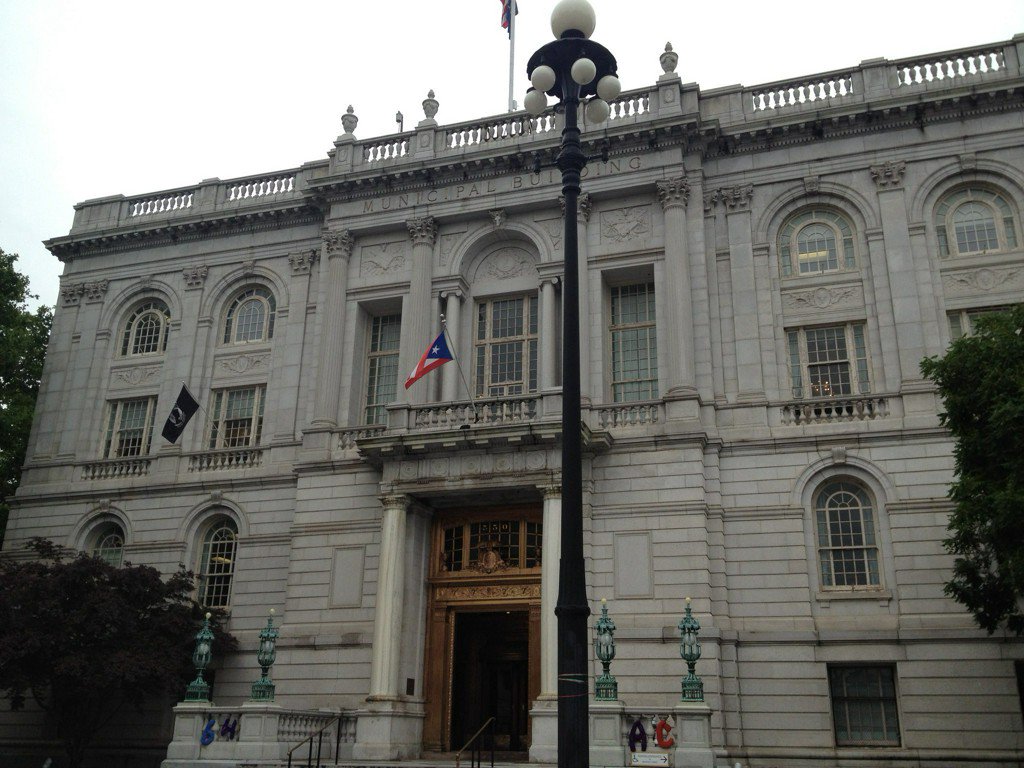 The next Council meeting will be held on Monday, August 12, 2019 at 7 PM, preceded at 6 PM by public comments. All meetings are held in Council Chambers in Hartford City Hall, 550 Main Street, 2nd Floor.
Click Here for a Complete List of Meetings Dates & Agendas
Board of Education Meetings
Where should Hartford be when it turns 400?

Health & Human Services – Change in Dial A Ride Shuttle Schedule
EFFECTIVE 01/21/2019 there will be a change in the Monday Grocery Shuttle schedule. Please click on image to download complete schedule.

Like Jazz? Want to Keep Up With What's Happening?
You can add the Hartford Jazz Society's events to your calendar automatically HERE.
Good News!
Hartford residents who are Hartford Public Library cardholders can now reserve up to 2 free tickets to plays at Hartford Stage as part of our new partnership. Each of the seven branches of Hartford Public Library will have a two-ticket pass per eligible show. Patrons can check online to see where passes are available, but they must ask for them in person at any of the seven Library locations. Once you have reserved the tickets at a Library branch, you must confirm the seats by calling the box office at Hartford Stage, 860-527-5151.
African American Literature Book Club @ Downtown Hartford Public Library
The AAL Book Club is for anyone interested in reading and discussing African American literature, both fiction and nonfiction, as well as sharing information and learning about the African American experience. It is an opportunity for us to get to know each other while we engage in lively and stimulating discussion of topics of interest to us all.
Please RSVP to Carolyn Korber at cjkorber@gmail.com.
Linda Martin, Sharing Stories

Reception: Saturday, August 17, 2-4pm
On Display June – September 2019


Hartford History Center, 3rd floor, Downtown Library

Quilts have a long tradition in the African American community of being used to tell stories and as a form of resistance. Before slavery was abolished, quilts were used as covert messages, marking escape routes and houses of refuge for people seeking freedom.

Many contemporary fiber artists, such as Hartford native Linda F. Martin, use quilts as a way to commemorate important figures, tell folklore, share history, and speak to contemporary social justice issues.

Join us in learning about Martin's quilts and see if you can find the images within the larger images that give layer and complexity to each story. For the reception, there will be a recitation of poetry and dance.
@ General Info
How Careful Are You When Online?
When you are reading your email, do you click on attachments from people you don't know? Do you click on attachments from people you do know without verifying that they sent you something? What about free things, like games, you can download – how careful are you? Do you back up your work to the cloud or a portable hard drive? How are you protecting yourself?
In Baltimore and Beyond, a Stolen N.S.A. Tool Wreaks Havoc By NICOLE PERLROTH and SCOTT SHANE
American cities are being hijacked with an N.S.A. cyberweapon that has already done billions of dollars in damage overseas. The N.S.A. will say nothing. Read the NY Times article HERE.

Want to improve your vocabulary painlessly? Subscribe to Word of the Day or Merriam-Webster's Word of the Day. Or get the Word of the Day app at the Google Play Store or the Apple app store.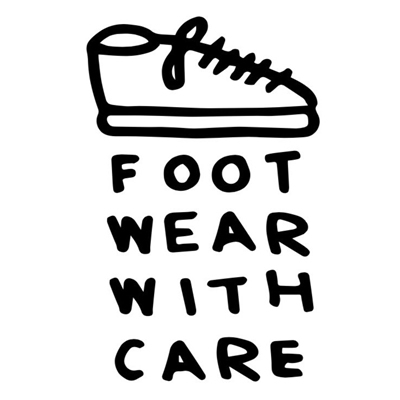 Do you know about this? Footwear with Care provides new shoes and socks to homeless folks. Read all about their work and look for the next date if you know someone who might need shoes.
A picture is worth 1000 words.

https://www.businessinsider.com/chaos-at-trump-rallies-2016-3
@ Health is Justice

https://www.cdc.gov/vitalsigns/obesity-cancer/infographic.html
Lower Your Risk of Cancer by…
Losing weight if you are over weight
Use sunscreen (even if ou have dark skin!)
Eat more fruits and vegetables
Cut back on sugar (soft drinks and juice, anyone?)
Stop smoking
Read more ways HERE.

Places that are Dirtier than Your Toilet !
Your cellphone
Remote controls
Doorknobs
Computer keyboards
Kitchen sponges and dish cloths
Purses (especially if you sit them on the floor)
Pet food bowls and toys
Children's toys

How Pushups Can Help Men's Hearts
In a 10-year study published in February, researchers reported that men who can do 40 pushups have a whopping 96% lower risk of heart disease than guys who can't muster 10. The average man in the study: Nearly 40 years old and overweight, but not obese. All 1,562 men were physically active firefighters rather than office workers. The study's results strengthen the case that muscle-building promotes heart health.
Read more HERE.
From Cook's Vegetables Illustrated cookbook.
Sweet potatoes are emphatically not the same vegetable as yams, which can grow to be 5 feet long. This may come as a surprise, but sweet potatoes are not related to potatoes, either. They are actually members of the morning glory family, whereas potatoes belong to the nightshade family. But they're nearly as versatile in the kitchen as regular potatoes and can be cooked in many of the same preparations, though the techniques need to be adjusted to account for the higher sugar and lower starch content of sweet potatoes. Don't do this: Refrigeration will cause sweet potatoes' cores to change texture and become distressingly similar to a damp cork. Do this: Store them in a cool ventilated spot for up to 1 month. Or at room temperature, they will keep for a week or two.
Eating the Same Thing Every Week? Want to Try Something Different?
Try eggplant! Eggplant isn't a vegetable you automatically think of when you're making dinner. The texture can be strange and mushy, and it soaks up all the oil you can put on it! My favorite way to have eggplant is eggplant parmesan. If you like lasagne and other dishes with tomato sauce and lots of cheese, this is a great way to try eggplant.
2 eggs, beaten with a little water (1 teaspoon is enough)
1/2 cup grated Parmesan cheese

1 teaspoon Italian seasoning
Preheat oven to 350 degrees F.

Dip eggplant slices in egg mixture, then in bread crumbs. Place in a single layer on a baking sheet sprayed with cooking spray. Bake in preheated oven for 5 minutes then turn the eggplant over and bake 5 minutes more.

In a 9×13 inch baking dish cover the bottom with spaghetti sauce. Place a layer of eggplant slices in the sauce. Sprinkle with mozzarella and Parmesan cheeses. Repeat with remaining ingredients, ending with the cheeses. Sprinkle Italian seasoning on top.

Bake in preheated oven for 35 minutes, or until the cheese melts and bubbles up and the top is golden brown. Check after 25 minutes just so you don't overbake it.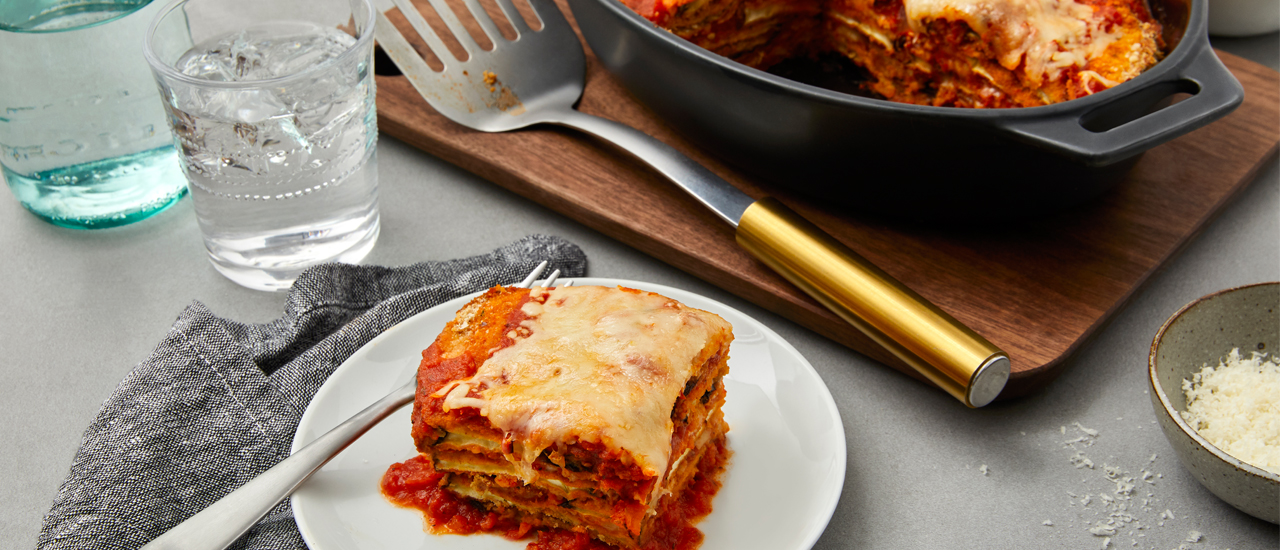 https://www.campbells.com/kitchen/recipes/oven-baked-eggplant-parmesan/
Eat these foods to improve your cholesterol (yum)
olive oil and olives
beans
avocados
strawberries, blueberries, blackberries
nuts like walnuts, almonds
whole grains
tuna, salmon and other oily fish
apples, pears

Summer: Billings Forge Green at 539 Broad Street; winter: The Studio, 563 Broad StreetHartford, CTPhone: 860-548-9877
This summer market features farmers, music, artists, and crafters. Picnic tables are available. Weekly specialty vendors bring everything from granola to healthy cleaning solutions. The indoor winter market offers meat, cheese, coffee, breads, preserves, root and winter crop vegetables, and greenhouse-grown greens.
Summer dates and hours: early June through October, Thursdays, 11 a.m.-2 p.m. at Broad Street on the Green.
Winter dates and hours: early November through May, Thursdays, 11 a.m.-2 p.m. at Billings Forge, 563 Broad Street.
Do you like peaches?
There are health benefit to eating the delicious, fuzzy fruit (If you're like me, you peel them first). And of course, this is peach cobbler season!
They have lots of vitamin C.
They have beta-carotene which is good for your eyes.
They have fiber, which helps control your weight and appetite.
They have flouride, which helps protect teeth.
Go HERE for more information about the health benefits of peaches.
How to peel a peach when you want it to be perfectly round:
Gat a small pot and fill it with water, leaving space about 2 inches from the top. When the water is boiling, ease the peach into the water.
Let it stay in the boiling water for maybe a minute, then take it out and put it into cold water. The skin should slide off easily.
Mental Health
Gun Violence is a Public Health Issue
The amount of mass shootings across the U.S. so far in 2019 has outpaced the number of days this year, according to a gun violence research group. This puts 2019 on pace to be the first year since 2016 with an average of more than one mass shooting a day. As of Aug. 5, which was the 217th day of the year, there have been 255 mass shootings in the U.S., according to data from the nonprofit Gun Violence Archive (GVA), which tracks every mass shooting in the country. The GVA defines a mass shooting as any incident in which at least four people were shot, excluding the shooter. Read more HERE.
For current local crime statistics, click here. To see a map showing the locations of Hartford homicides, click here.
Click HERE for an interactive map.
A Hartford police officer yells, "He's got my gun," seconds before the driver of a fleeing car was fatally shot Friday during a frantic struggle with at least three co…
Criminal Justice
NAACP, State Team Up To Help Inmates Find Employment
by Lisa Backus @ ctnewsjunkie.com

The Connecticut NAACP and state officials are hoping to find 10,000 jobs for formerly incarcerated individuals in the next three years.
Connecticut is a pilot state for the NAACP's national "Million Jobs" campaign to get major businesses on board with hiring former inmates who will receive training that actually leads to a job, said Scot X. Esdaile, president of the Connecticut NAACP and the chair of the national NAACP Criminal Justice Committee.
"There are a lot of people dealing with addiction services, housing issues, mental health issues, but no one is dealing with the jobs issue," Esdaile said. "The number one social program out there is a job."
Esdaile and more than 100 business leaders and state officials, including Gov. Ned Lamont, met Tuesday to start planning the implementation of the program which they hope to launch by mid-September.
Read more HERE.
Judge claims teen rapist should be given leniency because he 'comes from a good family.'
A family court judge has continually shown leniency to a 16-year-old boy who raped a 16-year-old girl because he is "from a good family," who "put him into an excellent school where he is doing extremely well," according to the New York Times. The judge also said that it should have been explained to the victim that pressing charges would ruin the boy's life.
The assault happened at a pajama party in New Jersey, where the victim was heavily intoxicated. The boy filmed himself penetrating her from behind, and sent out the video he took as a text with the words, "When your first time having sex was rape." In the video, the girl's head is seen hanging down, and her torso exposed.
But Judge James Troiano said this wasn't rape, claiming rape is something that is reserved for cases where the victim is held at gunpoint. This, he claims, is sexual assault, and should be treated differently. Read more here and here.