Faith Congregational Church, a vibrant, inclusive Christian community working for social justice through service to God, each other and our neighbors.
Welcome to the Faith Congregational Church website. You will find exciting videos, articles and information designed to lift your spirit and feed your desire for helpful information. Faith Church is a diverse worship community, an inclusive, justice minded and unapologetic about our faith and our witness. We celebrate diversity, we celebrate community and we celebrate Jesus Christ. It's that simple, but be clear that there is so much more.
We invite you to explore the many ways we seek to be a faithful church in these challenging days. Ask us your questions, we like questions. Our church may be old, in fact it is the oldest predominately black church in the city of Hartford, but our thinking is not old at all. We are affiliated with the United Church of Christ, the first mainline church in America to speak our against slavery, the first mainline church to ordain a woman and the first church to ordain a gay person into ministry in our nation. We stand on the side of justice because we want to always seek to be on the right side of history and besides that to do what we believe Jesus our elder brother and head of the church commands.
If you are in the Greater Hartford area, come worship with us. Whoever you are, you are very welcome at Faith. Now explore the website fully, come back to it often and know that we seek your prayers as we go forward in faith.
Pastor Steve
However meaningless and vain, however dead life appears, the man of faith, of energy, of warmth … steps in and does something.
     ---Vincent van Gogh
Who We Are – Where We Are Going – What We Believe!
We Celebrate Diversity
We are a church that welcomes all (and we do mean all)! No matter who you are and where you may be on life's journey, you are welcome at Faith Congregational Church. We work toward celebrating all people, young and old, Black, Brown and White, gay and straight, rich and poor; whomever God sends we will seek to embrace.
We Celebrate Community
We are a church faith community that embraces the wider community and seeks to serve in ways we can. Faith Church is a place where the community can come to talk, to work, to grow. We will be part of the solution seeking to address community concerns. We will work for justice, not just us.
We Celebrate Jesus
We will celebrate the presence of Jesus Christ in our lives. We will never apologize for our love of Jesus Christ, but will celebrate the faith of others and even those with no faith. For us Jesus is the way, the truth and the life. We will invite others to know Jesus and will share the love of Christ whenever and wherever we can.
Monday – Wednesday 9:00 – noon        860-547-0820
We will have our second in a series Jazz Concert on 
October 21st
Saturday
 from 
2-4pm
. We hope you are planning to attend and invite others to join you for the fun. Let's help keep jazz alive in Hartford.
We look forward to hearing from Garrick Jordan who will preach his trial sermon on First 
Sunday
 in November. He will then appear before the church and ministry committee of the UCC as he seeks ordination into the Christian ministry.
Fourth, we look forward to the annual concert with Patricia Gray and Earl Gardner. The concert will be this month on the 29th at 
4pm
.
Keep doing good works in the name of Faith Church and Jesus Christ. Your acts of generosity and kindness are noticed and appreciated. Pastor Steve
Please remember your church each week by your attendance, your stewardship and your prayers.
Exodus 32:1-6
 (NIV)
The Golden Calf
32 When the people saw that Moses was so long in coming down from the mountain, they gathered around Aaron and said, "Come, make us gods who will go before us. As for this fellow Moses who brought us up out of Egypt, we don't know what has happened to him."
2 Aaron answered them, "Take off the gold earrings that your wives, your sons and your daughters are wearing, and bring them to me." 3 So all the people took off their earrings and brought them to Aaron. 4 He took what they handed him and made it into an idol cast in the shape of a calf, fashioning it with a tool. Then they said, "These are your gods,Israel, who brought you up out of Egypt."
5 When Aaron saw this, he built an altar in front of the calf and announced, "Tomorrow there will be a festival to the Lord." 6 So the next day the people rose early and sacrificed burnt offerings and presented fellowship offerings. Afterward they sat down to eat and drink and got up to indulge in revelry.
Holy Bible, New International Version®, NIV® Copyright ©1973, 1978, 1984, 2011 by Biblica, Inc.®
Éxodo 32:1-6 
(NBD)
El becerro de oro
32 Al ver los israelitas que Moisés tardaba en bajar del monte, fueron a reunirse con Aarón y le dijeron:
—Tienes que hacernos dioses que marchen al frente de nosotros, porque a ese Moisés que nos sacó de Egipto, ¡no sabemos qué pudo haberle pasado!
2 Aarón les respondió:
—Quítenles a sus mujeres los aretes de oro, y también a sus hijos e hijas, y tráiganmelos.
3 Todos los israelitas se quitaron los aretes de oro que llevaban puestos, y se los llevaron a Aarón, 4 quien los recibió y los fundió; luego cinceló el oro fundido e hizo un ídolo en forma de becerro. Entonces exclamó el pueblo: «Israel, ¡aquí tienes a tu dios que te sacó de Egipto!»
5 Cuando Aarón vio esto, construyó un altar enfrente del becerro y anunció:
—Mañana haremos fiesta en honor del Señor.
6 En efecto, al día siguiente los israelitas madrugaron y presentaron *holocaustos y sacrificios de *comunión. Luego el pueblo se sentó a comer y a beber, y se entregó al desenfreno.
La Santa Biblia, Nueva Biblia al Dia (The New Living Bible, Spanish) Copyright © 2006, 2008 by Biblica, Inc.® Used by permission.
Need a ride to church? See Deacon Pam Walters for details and to schedule a pickup or call the church office  860-547-0820 Monday through Wednesday mornings.
Mark Your Calendar
Saturday Afternoon Jazz @ Faith
2-4 pm @ 2030 Main Street, Hartford  3rd Saturdays
Saturday, October 21, 2017
Kelly Shepherd – saxaphone
Damien Curtis – piano
James Daggs – bass
Mike Scott, Jr. – drums
Free will offering. Join us!
"To be a jazz freedom fighter is to attempt to galvanize and energize world-weary people into forms of organization with accountable leadership that promote critical exchange and broad reflection. The interplay of individuality and unity is not one of uniformity and unanimity imposed from above but rather of conflict among diverse groupings that reach a dynamic consensus subject to questioning and criticism. As with a soloist in a jazz quartet, quintet or band, individuality is promoted in order to sustain and increase the creative tension with the group--a tension that yields higher levels of performance to achieve the aim of the collective project." 
― Cornel West, Race Matters
Ebony and Ivory Ball
Saturday, October 21, 2017 at 7:30 PM to 11:59 PM     224 Ecospace, 224 Farmington Avenue, Hartford, CT
Ebony and Ivory Ball 2017 is an evening of jazz, food, wine, and dancing featuring internationally acclaimed jazz bassist Nat Reeves and his ensemble.  Join us for an elegant evening at the 224 Ecospace on Farmington Avenue in Hartford.  Black and /or white attire is strongly encouraged!
Tickets are $60 per person and available on 
eventbrite.com
Your ticket purchase for the Ebony & Ivory Ball helps support the 
Uncle E Scholarship Fund.
Edward Turner, Jr. ("Uncle E" to all of his younger family and friends), was always a faithful Christian.  At his home church (Center Church-Hartford), he was leader of the Youth Group.  At the CT Conference of the United Church of Christ (UCC), he served on the Public Education Advocacy Team.  For the Conference's Hartford Association, he served on the Committee for Church and Ministry and as the organization's Moderator  He also developed very close relationships with many Hartford-area clergy.
In tribute to Edward's commitment to the UCC, and especially to his unwavering support of young people, a group of his friends have come together to form: Dedicated Undertaking for Edward Turner, or DUET. DUET has partnered with the CT Conference to create the "Uncle E Scholarship Fund."  This fund provides financial assistance enabling deserving young people in CT to attend the UCC's biennial national conference (the General Synod).  "The Ebony & Ivory Ball" is DUET's annual fundraiser for the fund.
Note: 
 $30 of your ticket price is tax deductible.  Additional contributions may be made at any time by sending a check to "Uncle E Scholarship Fund" at United Church Center, 125 Sherman St., Hartford, CT 06105.
We thank you for your interest and support.
Having worked all my professional life for better Christian-Muslim understanding, I am thrilled at the prospect of the October 27-28 Spirit1 Conference! Here is what excites me:
Planning for the meeting is carried out in partnership between First Church, Farmington, and the new (three years old) Farmington Valley American Muslim Center. It's not us inviting them, or them inviting us (which of course is also wonderful when it happens) but Muslims and Christians together inviting people from all over Connecticut to listen to and participate in our conversations.
The program covers a wide range of topics, not just "this is what we believe and how we worship." Beliefs and practices will come up, of course, and will be the particular focus of the Saturday keynote address. But theology and ritual will also be put in the broader context of topics such as misconceptions about Islam, youth and spirituality, women's religious leadership, refugee resettlement, and others.
It is clear from recent developments in our country that social action on a very local level is creating a great deal of enthusiasm about how individuals can take responsibility for making things happen. This conference will try to leave participants with some concrete ideas about how they can work as individuals or institutions to engender conversation and interaction among Muslims, Christians, Jews and others.
The speakers and session leaders are top notch (eg. Susan Campbell, Chris George, Miroslav Volf and many others)! They are experienced in their respective fields, articulate and interesting to hear, and will raise topics and issues in such a way as to encourage conversation with and among their respective audiences. We will not just listen – we will actually talk with each other! Don't miss it.
"For all those that have to fight for the respect that everyone else is given without question." 
― N.K. Jemisin, The Fifth Season
Faith Congregational Church, UCC
Presents
Music, The Way to Peace
A Concert Featuring Patricia A. Gray and Earl W Gardner
Accompanied by Dr. Ruth Bass Green & Stacy Cahoon
Sunday, October 29, 2017 at 4:00 p.m.
Free Will Offering
Hartford Larrabee Fund Association annual meeting November 2, 2017 at 9 a.m. at Faith Church.  Mark your calendars now. Training is being offered in completing new application forms which are required for agencies that want to apply for assistance.
 Calling All Chili Lovers…
Calling for chili lovers to sample multiple delicious bowls of chili at FCC's 2nd Annual Chili Cook-off, November 18, 2017,  4pm, immediately after the jazz concert. Tickets for those 11 and over are $10.  Children 10 and under are free. See Carol Knight-Mosby,  Alice Lumpkin, Barbara Wiggins or Regina Wilson for tickets, or call the church office.
                                                Last year's winner – Arthur Rooks
Black Cat Theater is very happy to announce our Cast for Nunsense II: The Second Coming.
Rev. Mother – Pat Haynes
Sr. Mary Hubert – Lucy Tew
Sr. Robert Anne – Terry Adams
Sr. Mary Paul (Amnesia) – Karen Rojas
Sr. Mary Leo – Sarah Flinker
Fr. Virgil – Tim Moriarty
Sr. Mary Wilhelm – Stephanie Flinker
Sr. Julia, Child of God – Marianne MacCullagh
Sr. Mary Brendan – Joyce Monska
Sr. Mary Luke – Nancy Price
Brother Timothy – Carlos Rojas
Sister Mary – Laura Williams
Our own Marianne MacCullugh has a role. See Bruce MacCullugh for tickets, which are $15.
There's More to Faith Church than Sunday Mornings…
Men of Faith Men's Ministry Monday evenings @ 5:30pm   Bible Study, Food and Fellowship! All men are welcome. Call Deacon Al Strother or church office for more information. Next meeting: October 23, 2017.
Don't forget, Girl Scout Troop 10003 meets on 2nd and 4th Sundays from 1 – 2:30 pm. Our girls sold cookies to help support our local troop's activities. We praise and support their efforts to become young women of strength, intelligence, and kindness. Our troop has 30 girls and they sold an average of 138 boxes each. In 2016 they sold $14,441 in cookies; in 2017 they raised the amount to $18,252. You go, girls!
 
There is a seat for you on Tuesday at Bible study. We start at 7 pm and are studying the book of Ephesians. Great group, great conversation and great learning!
Women of Faith Women's Ministry meets occasionally 3rd Sunday after service. Bring a dish to share.
The choir could use your voice! It's a great way to serve at Faith Church. Also we need two teachers for Sunday school. No one has to serve every Sunday, but maybe you could give one Sunday a month to help our children.
Fall Sunday School for children began October 1. Join us. Volunteer. We look forward to seeing you and your children.
Confirmation Class will take place with the teens from Immanuel. If your child is interested, let Pastor Steve know ASAP. Right now we have 2 teens and counting.
Garrick Jordan will preach his trial sermon here on First Sunday November as he seeks ordination with the UCC.  It will be a "Don't Miss" event!
Faith-Based Community Events have been moved to the News & Events Tab. Check out what's happening in and around Hartford's religious community.
MASS INCARCERATION CONTINUES
by Aleks Kajstura
With 219,000 women locked up in facilities operated by thousands of agencies, getting the big picture is anything but easy. In our new report, Women's Mass Incarceration: The Whole Pie 2017, we use our "whole pie" approach to give the public and policymakers the foundation to end mass incarceration without leaving women behind.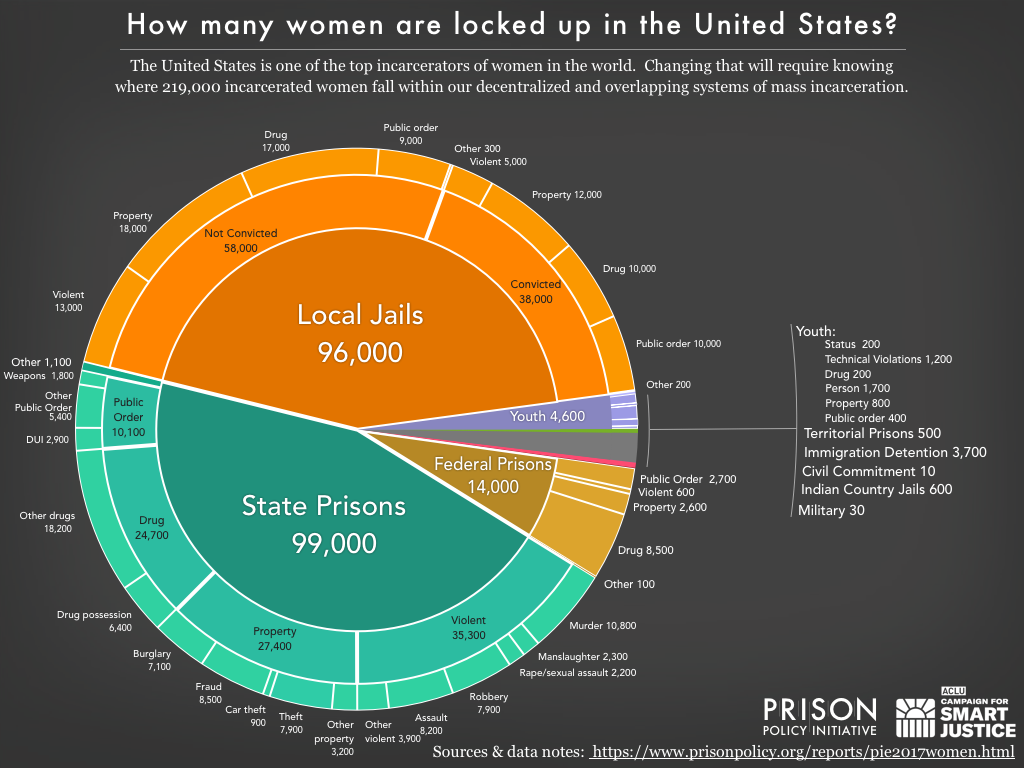 Our new report details, for the first time, the number of women who are locked up by various correctional systems and why. Women's Mass Incarceration: The Whole Pie 2017, released jointly by the Prison Policy Initiative and the ACLUs Campaign for Smart Justice, is a first look at where women fall within our decentralized and overlapping systems of mass incarceration.
"The point is not that Jesus was a good guy who accepted everybody, and thus we should do the same (though that would be good). Rather, his teachings and behavior reflect an alternative social vision. Jesus was not talking about how to be good and how to behave within the framework of a domination system. He was a critic of the domination system itself." 
― Marcus J. Borg, The God We Never Knew: Beyond Dogmatic Religion to a More Authentic Contemporary Faith

Wells Fargo Class Action Settlement
As part of our commitment to make things right, we have entered into a $142 million class action settlement related to the opening of unauthorized accounts.
If there's reason to believe Wells Fargo opened a checking, savings, credit card, or line of credit account for the an account holder without their permission, or if they purchased identity theft protection from us, there may be compensation available from this fund.
More information is available at www.WFSettlement.com or by calling
1-866-431-8549. Impacted accounts may be eligible for reimbursement of fees, compensation for potential impact on credit, and an additional cash payment based on any money remaining in the fund after benefits and costs are paid out.
If you have specific questions about Wells Fargo accounts or services, please visit a Wells Fargo branch or call 1-800-869-3557.

In the wake of Equifax, there's a fourth credit bureau you might want to contact
When news broke about the colossal data breach at Equifax a few weeks ago, experts recommended that affected consumers help protect themselves from ID theft by freezing their credit reports at each of the three main credit bureaus.
To find out if your personal data was compromised in the Equifax breach — which, according to the company, exposed Social Security numbers, birthdates and addresses of at least 143 million Americans — visit www.equifaxsecurity2017.com.
But there's a little-mentioned fourth bureau, called Innovis, that at least one cybersecurity expert is advising consumers not to ignore. Innovis, founded in 1970 and based in Columbus, Ohio, provides businesses with identity verification, credit reports and fraud prevention services.
Consumers considering security freezes at the big three — Equifax, Experian and TransUnion — also should consider requesting one with Innovis, he said. The freeze is free and can be done online at www.innovis.com/personal/securityFreeze.
Freezing credit reports prevents credit bureaus from releasing people's files without their permission. Because most businesses won't extend credit without checking a consumer's credit history, ID thieves are blocked from opening fraudulent accounts.
Read and watch the video here.
Halloween is coming – for pets, too!
Do you dress your dog in costume for Halloween? Many of us dress our fur babies in cute costumes and let then enjoy the day, too. Just remember, candy is NOT good for your dog or cat. They can choke on wrappers and sticks, and have seizures from eating chocolate. What should you give them instead?  Here's a treat our dog LOVES:
Take 2 cups of whole wheat flour, an egg beaten like you're going to make scrambled eggs, and 2/3 cup of beef or chicken broth and mix them in a bowl until smooth. Add 3 tablespoons of oatmeal, either quick or regular, but not the kind that comes in those envelopes with sugar and stuff. Add just 1 teaspoon of garlic or onion powder. Form it into a ball. If it's too sticky, sprinkle a little flour on it.  Using a pasty cloth, silicone mat, waxed paper, or just a clean kitchen counter, lightly flour your surface and roll out your dough until it is about 1/2 inch thick. Cut out just like you're making sugar cookies or biscuits. Reroll the scraps and keep making shapes until you've used all the dough. You can make little bone shapes, but really, your dog won't care. Microwave on high for 10  minutes or so. Check after 8 minutes. You want them to be firm but not hard enough to break teeth. They get harder as they cool. Put in a ziplock bag when cool and store in the refrigerator. Your dog will thank you.
Former First Lady Michelle Obama will speak at The Bushnell Center for the Performing Arts in Hartford as part of the Connecticut Forum series on Nov. 16.
"Over the past quarter-century, The Bushnell and The Connecticut Forum have partnered to bring some of the world's leading thinkers on a wide range of topics to Hartford," said David R. Fay, President and CEO of The Bushnell.  "We are honored to have Mrs. Obama join us to continue the tradition of presenting exciting, iconic, and historic speakers in Connecticut.  We are proud to partner with one of the state's finest organizations to bring a diverse array of thought-provoking forums to Mortensen Hall."
Doris Sugarman, executive director of The Connecticut Forum, added, "We are deeply honored to welcome former First Lady Michelle Obama to our wonderful city for what promises to be a powerful and inspiring evening. This is a once-in-a-lifetime experience for our community to hear from one of the world's most influential women."
(I believe tickets are sold out,  but perhaps you can catch it on Youtube later.)
Our own Pennington Bible is on loan to the museum and on exhibit.
Free timed entry passes for the Museum may only be obtained through Etix (see options below). Each timed entry pass provided through Etix has a unique code and can only be used once. All timed entry passes are free, and should not be bought or sold.
Same-Day Online
Same-day timed entry passes are available online beginning at 6:30 a.m. ET daily until they run out. Same-day passes are not available via phone.
Advance Online
Advance timed entry passes for individuals are released monthly. Our next release for January 2018 passes went on sale Wednesday, October 4th at 9 a.m. ET. Passes go very quickly when released.
CHECK ADVANCE AVAILABILITY ON RELEASE DAY
Dear Faith Family;
 On behalf of the Harriet Beecher Stowe Center, I am recruiting participants for the Marathon Reading at the Harriet Beecher Stowe Center! The Marathon Reading will take place from 11:00 am Saturday, March 19th to 11:00 am Sunday, March 20th. Uncle Tom's Cabin was originally published in novel form on March 20th, 1852. The Marathon Reading marks the anniversary of the publication of Uncle Tom's Cabin in a program that involves the entire community.  
At 11:00 am on Saturday, March 19th the Marathon Reading will begin with chapter 1 of Uncle Tom's Cabin. The Marathon Reading will advance with each participant reading a section of Uncle Tom's Cabin for ten-minutes. If you are interested, please send a 1 to 2 hour time-window in which you are available to read. You will be scheduled for a ten-minute timeslot within the window. We have availability beginning at 7:00 pm on Saturday, March 19th. Please indicate if you are interested in reading in a language other than English.  
In the weeks prior to the program, details and final information will be sent to all participants. In the meantime, please do not hesitate to reach out with any questions about the program.

Did You Know That You Can Borrow a Museum Pass at the Hartford Public Library?
With your library card you can borrow a pass to visit museums and attractions just as you would a book or video!
We have a NEW on-line museum pass reservation system. Use it to reserve a pass with an HPL adult or teen card up to 60 days in advance. Most of our passes are printable, meaning you can make a reservation and then print a confirmation page from home or the library to bring with you to the museum. No need to return anything to us! Out-of-town patrons may borrow a pass for same-day use only and must come into a branch to check it out.
Go HERE to reserve a pass.
This anti-bullying PSA acts out online comments in real life. It's an uncomfortable watch.
A new anti-bullying campaign and PSA called "In Real Life," spearheaded by Monica Lewinsky, takes actual insults people have said online and brings them into the physical world. While actors portray the bullies and their victims in the video, the reactions of unsuspecting onlookers are genuine.
The PSA opens with a pleasant scene that quickly turns jarring. Two men are sitting together in a coffee shop, when a stranger walks up to their table. "Gay people are sick, and you should just kill yourselves!" he tells them.
This kind of interaction is not something you see that often in the real world (though it does happen). On the internet, however, that type of comment from a stranger isn't just normal, it's actually kind of tame.
Watch the video "In Real Life" in the sidebar.
7 Trends That Offer A Snapshot Of American Religion Today
White Christians are now a minority
42% of US Muslims are under 30
46% of LGBTQ Americans are religiously unaffiliated
White Christians continue to dominate the GOP, while the Democratic Party is increasingly diverse
There are major generational divides in religious affiliation
Why I serve…
Michael L. Scott, Jr
North Hartford Promise Zone Community Engagement & Collective Impact VISTA
Today, I take the opportunity to write about the North Hartford Promise Zone (NHPZ) designation, the current VISTA Team and why I chose to serve my community in this capacity at this present time. Before sharing my personal story, I want to provide a brief factual backstory of the NHPZ designation, specifically what that designation is and what it is not.
Former U.S. President Barack Obama approved twenty two (22) federally designated Promise Zones. During remarks regarding the Promise Zone delivered in the East Room of the White House (date?), President Obama rolled out the meaning (definition) of Promise Zone Communities. Obama stated that Promise Zones are "neighborhoods where we will help local efforts to meet one national goal– that a child's course in life should be determined not by the zip code she's born in, but by the strength of her work ethic and the scope of her dreams."
To be sure, the Promise Zone is a federal designation which comes with preferential points or access to federally funded grant opportunities. However, aside from the federal funding, the ownership of community change and revitalization is bottom up, not top down. As a community, we must determine the promises that we work to provide for our youth, our children as a living legacy. Along with the preference points on federal funding, each designated Promise Zone community has a team of five (5) Americorps VISTAs (Volunteers In Service To America).  The NHPZ VISTA Team consists of a Team Leader, Communication, Data and two Community Engagement/Collective Impact VISTAs. We serve as a backbone organization to support residents, community based organizations, faith based organizations, and stakeholders with the goal of working to create opportunities for collaboration and partnerships with the goal of building capacity and sustainable programs that will continue to flourish beyond the 2025 end date of the Promise Zone designation.
I serve as a Community Engagement & Collective Impact VISTA in the  North Hartford community in which I was born and raised received. North Hartford, a 3.11 square mile area of The City, received its Promise Zone designation on April 28, 2015.  Albany Avenue (Route 44) and Main Streets are the two main roads which allow commuters to travel to and from Downtown Hartford (DoNo). North Hartford has three neighborhoods: Clay Arsenal, Northeast and Upper Albany.
I grew up in the Northeast neighborhood living in Barbour Arms on Barbour Street for a minute as an infant, Ashford Street as a youth and then the corner of Garden and Charlotte Street as young man before leaving the Heartbeat to attend a southern university. There is in African Proverb that reminds us that it "takes a village to raise a child". The community that I had the privilege of calling my home was that village. That village included the Artist Collective which was located at 35 Clark Street, now located on the corner of Albany Avenue and Woodland Street. I studied dance, martial arts and music at the Collective which culminated in my African Rite of Passage during Yaboo.
The North Hartford Promise Zone is an opportunity to intentionally break down and dismantle the silos that have not resulted in a healthier, stronger or safer North Hartford community. This is an opportunity to re-create a sense of unity needed to achieve that one national goal that our 44th President and Commander-in-Chief Barack Obama identified. Many North Hartford residents have voiced their needs and concerns in the five (5) goal areas of education, public safety, health, job creation/increased economic activity, and affordable housing.
As one who grew up in the "don't talk about it, be about it generation", it is time for us to "community-up", one individual, one family, one block, one Neighborhood Revitalization Zone (NRZ) at a time to re-create the village that our children and youth both need and deserve in order achieve the "scope" of their dreams and to thrive.
I chose to commit to one year of service as a VISTA in the community that was that village for me. Not satisfied with talking about the problems that weaken our community, I wanted to act and to work to be part of the solution. Each of us is part of the solution. Each of us is part of the promise. I witness this each day.
Like the Team of VISTAs, each resident, each family, community based organization, faith based organization, and stakeholder is part of the solution and part of the promise to re-create unity and a stronger, healthier Heartbeat.
Imagine what life in our greater Hartford region could be like if our religious institutions actually possessed the moral force to make it a more just and equitable place? For one year, CAC's staff visited scores of clergy across fifteen towns to seek out such imagination.
The fruit of that exploratory work led to the formation of the Greater Hartford Sponsoring Committee. From their initial meeting in September 2016, this group of over 50 imams, rabbis, priests and ministers has been meeting regularly to build relationships of trust, discuss issues of common concern, and explore the architecture of building a faith-based organization in the region.
"When I moved here, I was very excited to learn about CAC," stated Rev. Kari Nicewander of Immanuel Congregational Church, "this process has helped me learn, grow, and be a better pastor." Rev. Amanda Nelson, pastor of Faith Lutheran Church, stated, "I can now see how change IS possible. The relationships I have gained will sustain me in ministry for a long time."
If these clergy succeed in inviting their congregations into leadership together, the force for change that they unleash could change Hartford in major ways and introduce a new power to be reckoned with.
Every Month is Women's History Month Because Women's History IS Everyone's History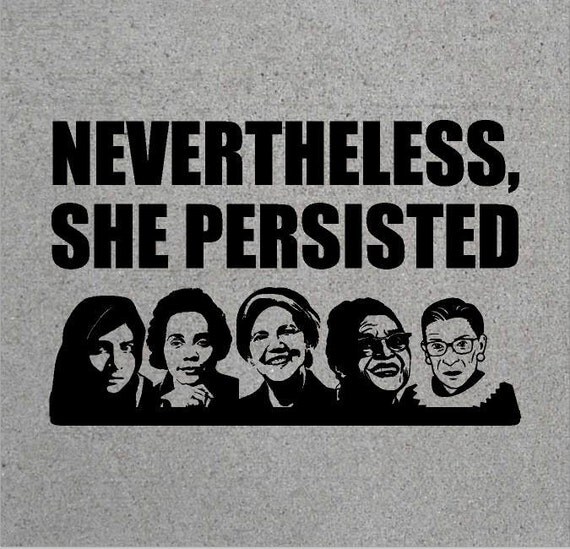 Every Month is Black History Month Because Black History IS American History
 October is….
Adopt a Shelter Dog Month (we did!)
American Pharmacist Month
Awareness Month
Breast Cancer Awareness Month
Clergy Appreciation Month
Computer Learning Month
Cookie Month
Domestic Violence Awareness Month
International Drum Month
National Diabetes Month
National Pizza Month
National Vegetarian Month
National Popcorn Popping Month
High Gas Prices? Check Out These Apps!
Remember when $2 would fill your tank? Well, now $2 won't even buy a gallon of gas! Here are some apps that may help you find the lowest gas prices.
Gas Buddy
Gas Guru
Waze
Dash
Fuel Finder (iPhone only)
Going to the same gas station without looking for better prices
Waiting to fill up until your tank is almost empty
 Read the rest of the habits HERE
    Keep your tires filled with the right amount of air
    Keep your clutch adjusted
    Use the manufacturer's suggested engine oil and maintain the level and cleanliness
    Choose the route with the flattest terrain and fewest stops
    Use your air conditioner sparingly
    Remove unused bike and luggage racks to make your car aerodynamic
    Keep the windows closed when traveling at high speeds
    Work earlier or later to avoid traffic jams and stop-and-go traffic
    Remove heavy objects from the car
  Bike, walk, or use public transportation whenever possible
Read the entire article here.
 Looking for Books for Young People?
Check out these books – nominees and winners – from the National Book Awards list:
Elana K. Arnold, What Girls Are Made Of 
Robin Benway, Far from the Tree
Erika L. Sánchez, I Am Not Your Perfect Mexican Daughter
Rita Williams-Garcia, Clayton Byrd Goes Underground
Ibi Zoboi, American Street
Samantha Mabry, All the Wind in the World
Mitali Perkins,You Bring the Distant Near
Jason Reynolds, Long Way Down
Laurel Snyder, Orphan Island
Angie Thomas, The Hate U Give
More to Think About: Health

I am pleased to invite you to join me at the 7th Annual Town Hall Meeting on Health Disparities hosted by the Curtis D. Robinson Center for Health Equity.  This community conversation will focus on the current state and affordability of health care in the American landscape. This discussion will be held Tuesday, November 7, 2017 at the Artists Collective – 1200 Albany Ave, Hartford. Open reception will begin at 5:30 and the town hall will begin at 6pm.
The forum will address questions like:
How will changes in healthcare impact me?
Will my healthcare cost increase?  What if I lose my healthcare coverage?
What if I am on Medicaid/Medicare?
Who at the state level, is in charge of working with health policy?
How will my citizenship/immigration status affect my health care?
Where can I go for help?
The event is free and is open to the public, but registration is recommended.    You may register 3 ways:
The Curtis D. Robinson Center for Health Equity mission is to "advance health equity in our communities through engagement, research, education, and advocacy".
Please plan to join us for this important discussion, invite your personal and professional networks to engage in this discussion. To support this event, we are asking you and your network to bring 5 individuals to this discussion.  Thank you in advance.
Should you have questions please call 860-714-5770 or me directly at 860 930 2508.
Violette Haldane
Did You Know?
Did you know that 65% of people with diabetes will die from some form of heart disease or stroke? According to the American Heart Association,  death from heart disease and stroke are twice as high in people with diabetes than those who don't have it. The Framingham Study was one of the first pieces of evidence to show that people with diabetes are more vulnerable to heart disease than those people who did not have diabetes. It looked at generations of people, including those with diabetes, to try to determine the health risk factors for developing heart disease. It showed that multiple health factors — including diabetes — could increase the possibility of developing heart disease. Aside from diabetes, other health problems associated with heart disease include high blood pressure, smoking, high cholesterol levels, and a family history of early heart disease.
If this is speaking to you (I'm pointing at myself here) read the rest of the article here.
Warning Signs of Heart Disease
sleep apnea
dark spots under nails
dizziness
skin color changes
For more signs,  look here.

Can too much sugar give you wrinkles?
Go here to take the quiz and find out the answer (obviously sugar does not affect our Jeanne, who uses Mary Kay and looks glam).

Have you had your flu shot this year? The best time to get a flu shot is NOW, because flu season runs from mostly October through May, and it takes a couple of weeks after getting the shot for it to become effective.
Why should people get vaccinated against the flu?
Influenza is a serious disease that can lead to hospitalization and sometimes even death. Every flu season is different, and influenza infection can affect people differently, but millions of people get the flu every year, hundreds of thousands of people are hospitalized and thousands or tens of thousands of people die from flu-related causes every year. Even healthy people can get very sick from the flu and spread it to others. CDC estimates that flu-related hospitalizations since 2010 ranged from 140,000 to 710,000, while flu-related deaths are estimated to have ranged from 12,000 to 56,000. During flu season, flu viruses circulate at higher levels in the U.S. population. ("Flu season" in the United States can begin as early as October and last as late as May.) An annual seasonal flu vaccine is the best way to reduce your risk of getting sick with seasonal flu and spreading it to others. When more people get vaccinated against the flu, less flu can spread through that community.
Go HERE to see if you should (or shouldn't) get a flu shot. Read more here.
Top 10 Threats to Women's Health
To the surprise of many women, breast cancer is not the number one health risk they face. Heart disease, which accounts for around 27 percent of all female deaths, kills more women in the United States than all forms of cancer combined — nearly 500,000 women annually.
Cancer, the second most dangerous threat to a woman's health, accounts for 22 percent of female deaths and kills almost 270,000 women in the United States each year. However even in this category breast cancer is not the most deadly threat. Rather, lung cancer claims the most lives each year — approximately 70,000 annually — mostly due to smoking; breast cancer is the second leading cause of cancer deaths.
Read more here.
 Study Says Carbs, Not Fats, Are Bad for You
But don't give up on fruits, vegetables and legumes — they're still good for you
By Dennis Thompson  HealthDay Reporter
TUESDAY, Aug. 29, 2017 (HealthDay News) — A large, 18-country study may turn current
nutritional thinking on its head. The new research suggests that it's not the fat in your diet that's raising your risk of premature death, it's too many carbohydrates — especially the refined, processed kinds of carbs — that may be the real killer.
The research also found that eating fruits, vegetables and legumes can lower your risk of
dying prematurely. But three or four servings a day seemed to be plenty. Any additional
servings didn't appear to provide more benefit.
What does all this mean to you? Well, a cheeseburger may be OK to eat, and adding
lettuce and tomato to the burger is still good for you, but an excess of white flour
burger buns may boost your risk of dying early.
Dehghan suggested that "the best diets will include a balance of carbohydrates and fats, approximately 50 to 55 percent carbohydrates and around 35 percent total fat, including both saturated and unsaturated fats."
All foods contain three major macronutrients essential for life — fat, carbohydrate and protein. The optimum amounts a person should eat has been the focus of debate for decades, with the pendulum swinging from low-fat to low-carb diets over time.
Read the entire article HERE.
For information on African American health issues click on these sites:
Diabetes
Asthma
Lung cancer
Stroke
High blood pressure
Sarcodosis
Cancer

Farmers markets were Hartford Food System's first project. In 1979, Hartford Food System took over the management of a farmers market that had started the previous year at Hartford's historic Old State House, later adding four new markets in Hartford's lower-income neighborhoods.
In 2008, Hartford Food System and the City of Hartford launched the North End Farmers Market. Opening day festivities included programs for children, musical entertainment, and live cooking demonstrations. Every summer the market provides fresh, locally grown fruits and vegetables from area farms. Each year, more than 5000 visitors come to the market and buy produce provided by local farms.
The North End Farmers Market is a grassroots victory for North End residents who long desired a farmers market in their own community. Hartford Food System supported this effort through a feasibility study published in 2008, and partnered with neighborhood leaders to hire the market coordinator and provide outreach to community residents. A planning team comprised of community residents, the City of Hartford's Department of Health and Human Services, United Connecticut Action for Neighborhoods, Rambuh Family Center, and Hartford Food System worked for several months to establish this market.
The market accepts SNAP and WIC, which help low-income families with young children purchase fresh fruits and vegetables. Market hours are 10 AM until 1 PM every Wednesday from late June until the end of October. The North End Farmers Market is located in front of the North End Senior Center at 80 Coventry Street, near the Tower Avenue/Coventry Street intersection.
To see a map showing the locations of Hartford homicides, click here.
Words Have Power

"This is what you shall do; Love the earth and sun and the animals, despise riches, give alms to every one that asks, stand up for the stupid and crazy, devote your income and labor to others, hate tyrants, argue not concerning God, have patience and indulgence toward the people, take off your hat to nothing known or unknown or to any man or number of men, go freely with powerful uneducated persons and with the young and with the mothers of families, read these leaves in the open air every season of every year of your life, re-examine all you have been told at school or church or in any book, dismiss whatever insults your own soul, and your very flesh shall be a great poem and have the richest fluency not only in its words but in the silent lines of its lips and face and between the lashes of your eyes and in every motion and joint of your body."
― Walt Whitman 
Watch
Rev. Traci Blackmon's comments on Charlottsville VA  white supremacist rally
Watch President Trump's inaugural speech
 
What's Happening in and around Hartford?
For more information on more events, click here.
For fun courtesy of AARP
Nursery Staffed for Sunday Services
A reminder: the nursery is available when your child is restless or unhappy during service. You may not mind your child's crying, but others would like to hear the service.
Would you like to volunteer? We need Sunday School teachers for the fall, an usher, a historian,  liturgists and just maybe you can think of ways that you too can help! See Pastor Steve or Jeanne Murchison for details.
Remember our Sick and Shut-ins. 
Don't forget to send a prayer, card or note.
Sick and Shut In
Deacon Mamie Barnum  @ home                       
Gladys Aldes  @ home
New UCC logo reflects, complements denomination's Purpose, Vision, Mission Statements
Beginning with General Synod 2017 in Baltimore this summer, the United Church of Christ will begin the transition to a new logo for the denomination. The logo, last re-designed in 2004, has been updated to reflect both tradition and innovation within the church as it faces the challenges and opportunities of Christian witness in the coming decades.
The new logo's design and colors are intended to complement the graphic representation of "A Just World for All," developed to illustrate new Purpose, Vision, and Mission Statements adopted by the national setting of the church last fall.
The new logo's colors were chosen to work with both 'A Just World for All' and the '3 Great Loves campaign — Love of Children, Love of Neighbor, Love of Creation.' Blue has replaced red, with black retained as the second color, in the new design, to visually and symbolically represent Creation elements of water and earth.
Read more here.