Faith Congregational Church, a vibrant, inclusive Christian community working for social justice through service to God, each other and our neighbors.
Welcome to the Faith Congregational Church website. You will find exciting videos, articles and information designed to lift your spirit and feed your desire for helpful information. Faith Church is a diverse worship community, an inclusive, justice minded and unapologetic about our faith and our witness. We celebrate diversity, we celebrate community and we celebrate Jesus Christ. It's that simple, but be clear that there is so much more.
We invite you to explore the many ways we seek to be a faithful church in these challenging days. Ask us your questions, we like questions. Our church may be old, in fact it is the oldest predominately black church in the city of Hartford, but our thinking is not old at all. We are affiliated with the United Church of Christ, the first mainline church in America to speak our against slavery, the first mainline church to ordain a woman and the first church to ordain a gay person into ministry in our nation. We stand on the side of justice because we want to always seek to be on the right side of history and besides that to do what we believe Jesus our elder brother and head of the church commands.
If you are in the Greater Hartford area, come worship with us. Whoever you are, you are very welcome at Faith. Now explore the website fully, come back to it often and know that we seek your prayers as we go forward in faith.
Pastor Steve
Who We Are – Where We Are Going – What We Believe!
We Celebrate Diversity
We are a church that welcomes all (and we do mean all)! No matter who you are and where you may be on life's journey, you are welcome at Faith Congregational Church. We work toward celebrating all people, young and old, Black, Brown and White, gay and straight, rich and poor; whomever God sends we will seek to embrace.
We Celebrate Community
We are a church faith community that embraces the wider community and seeks to serve in ways we can. Faith Church is a place where the community can come to talk, to work, to grow. We will be part of the solution seeking to address community concerns. We will work for justice, not just us.
We Celebrate Jesus
We will celebrate the presence of Jesus Christ in our lives. We will never apologize for our love of Jesus Christ, but will celebrate the faith of others and even those with no faith. For us Jesus is the way, the truth and the life. We will invite others to know Jesus and will share the love of Christ whenever and wherever we can.
Monday – Wednesday 9:00 – noon        860-547-0820
Matthew 5:1-16
The Message (MSG)
You're Blessed
5 1-2 When Jesus saw his ministry drawing huge crowds, he climbed a hillside. Those who were apprenticed to him, the committed, climbed with him. Arriving at a quiet place, he sat down and taught his climbing companions. This is what he said:
3 "You're blessed when you're at the end of your rope. With less of you there is more of God and his rule.
4 "You're blessed when you feel you've lost what is most dear to you. Only then can you be embraced by the One most dear to you.
5 "You're blessed when you're content with just who you are—no more, no less. That's the moment you find yourselves proud owners of everything that can't be bought.
6 "You're blessed when you've worked up a good appetite for God. He's food and drink in the best meal you'll ever eat.
7 "You're blessed when you care. At the moment of being 'care-full,' you find yourselves cared for.
8 "You're blessed when you get your inside world—your mind and heart—put right. Then you can see God in the outside world.
9 "You're blessed when you can show people how to cooperate instead of compete or fight. That's when you discover who you really are, and your place in God's family.
10 "You're blessed when your commitment to God provokes persecution. The persecution drives you even deeper into God's kingdom.
11-12 "Not only that—count yourselves blessed every time people put you down or throw you out or speak lies about you to discredit me. What it means is that the truth is too close for comfort and they are uncomfortable. You can be glad when that happens—give a cheer, even!—for though they don't like it, I do! And all heaven applauds. And know that you are in good company. My prophets and witnesses have always gotten into this kind of trouble.
Salt and Light
13 "Let me tell you why you are here. You're here to be salt-seasoning that brings out the God-flavors of this earth. If you lose your saltiness, how will people taste godliness? You've lost your usefulness and will end up in the garbage.
14-16 "Here's another way to put it: You're here to be light, bringing out the God-colors in the world. God is not a secret to be kept. We're going public with this, as public as a city on a hill. If I make you light-bearers, you don't think I'm going to hide you under a bucket, do you? I'm putting you on a light stand. Now that I've put you there on a hilltop, on a light stand—shine! Keep open house; be generous with your lives. By opening up to others, you'll prompt people to open up with God, this generous Father in heaven.
Mateo 5:1-16
Nueva Biblia Latinoamericana de Hoy (NBLH)
El Sermón del Monte
5 Cuando Jesús vio a las multitudes, subió al monte; y después de sentarse, Sus discípulos se acercaron a El. 2 Y abriendo Su boca, les enseñaba, diciendo:
Las Bienaventuranzas
3 "Bienaventurados (Felices) los pobres en espíritu, pues de ellos es el reino de los cielos.
4 "Bienaventurados los que lloran, pues ellos serán consolados.
5 "Bienaventurados los humildes[a], pues ellos heredarán la tierra.
6 "Bienaventurados los que tienen hambre y sed de justicia, pues ellos serán saciados.
7 "Bienaventurados los misericordiosos, pues ellos recibirán misericordia.
8 "Bienaventurados los de limpio corazón, pues ellos verán a Dios.
9 "Bienaventurados los que procuran la paz, pues ellos serán llamados hijos de Dios.
10 "Bienaventurados aquéllos que han sido perseguidos por causa de la justicia, pues de ellos es el reino de los cielos.
11 "Bienaventurados serán[b] cuando los insulten y persigan, y digan todo género de mal contra ustedes falsamente, por causa de Mí.12 Regocíjense y alégrense, porque la recompensa de ustedes en los cielos es grande, porque así persiguieron a los profetas que fueron antes que ustedes.
13 "Ustedes son la sal de la tierra; pero si la sal se ha vuelto insípida, ¿con qué se hará salada otra vez? Ya no sirve para nada, sino para ser echada fuera y pisoteada por los hombres.
14 "Ustedes son la luz del mundo. Una ciudad situada sobre un monte no se puede ocultar; 15 ni se enciende una lámpara y se pone debajo de una vasija (un almud), sino sobre el candelero, y alumbra a todos los que están en la casa. 16 Así brille la luz de ustedes delante de los hombres, para que vean sus buenas acciones y glorifiquen a su Padre que está en los cielos.
From the Pastor's Study
Dear Friends and Members:
Lent is here! Let me invite you to  Wonderful Wednesdays in the Word each Wednesday during Lent. The short service starts at noon, and ends with a sack lunch. come feed your spirit and body both each Wednesday during Lent.
I am happy to report to you that the person we were planning to offer sanctuary too, has now been given a "Stay" for six months, thus releasing us from further actions on his behalf, at least for now. That is great and encouraging news.As a result of this development I want to thank every member of Faith Church who has been so supportive of our decision to engage in ministry of this kind and disrupt our routines to offer sanctuary and safety to someone we didn't even know. That was a true and clear act of faith on your part, that warmed my heart and made me proud as a peacock in serving as your pastor. It doesn't go without notice that you were willing to do it and without hesitation. Again thank you.
Please give as generously as you can. We have a need for some members to catch up with their weekly giving so as to not fall severely behind in our church's budget for the year. Every dollar counts! We thank you in advance for your faithful giving.
Thanks everyone. Be safe and well. Pastor Steve
Jesus and Justice Bible Study
Thursdays 6 p.m. – 7:30 p.m.
February 22          Risk Taking and Peace Making
                                   Immanuel Congregational Church, 10 Woodland Street, Hartford
                                   free parking at Woodland Medical Center across the street
March 1                   Justice Evangelism
                                   Center Congregational Church, 60 Gold Street, Hartford
                                   free parking in the Gold Building Parking garage (55 Pearl St) with validation
March 8                   Loving Enemies
                                    Faith Congregational Church, 2030 Main, Hartford
                                    parking entrance around the block behind the church
March 13                 Right Relationship/Gender Justice
                                   Asylum Hill congregational Church, 814 Asylum Ave, Hartford
                                   parking in lot to east of church
March 22                Treasures in Heaven/Economic Justice
                                   Immanuel Congregational Church, 10 Woodland St, Hartford
                                   free parking at Woodland Medical Center across the street
WHY DOES THE U.S. SENTENCE CHILDREN TO LIFE IN PRISON?
In 2006, Cyntoia Brown was convicted of murdering a man who hired her for sex and sentenced to life in prison. She was sixteen years old. Brown testified that she killed the man in self defense, that she was forced into prostitution by an abusive boyfriend after escaping an abusive home. None of that mattered in the Tennessee court where she was tried as an adult.
Brown is far from alone. She is one of about 10,000 Americans serving life sentences for offenses committed as a child, meaning under the age of eighteen. Of them, approximately 2,500 are serving an even more dire sentence—life without the possibility of parole (LWOP). The United States is the only country in the world that sentences people to die in prison for offenses committed as children.  Listen to the podcast HERE.
Need a ride to church? See Deacon Pam Walters for details and to schedule a pickup.
Want a CD of the service? See Bruce MacCullugh.
Need stewardship envelopes? See Alice Lumpkin or Barbara Wiggins -or contribute online using the "Donate" button.
Want to learn more about the Bible? Bible study on Tuesday evening at 7 p.m. or Sunday morning at 9 a.m.
Want to sing praises? Just come to choir rehearsal on Wednesday evenings at 7 p.m.
Need more information?  Call the church office  860-547-0820 Monday through Wednesday mornings.
Weather Events?
If we experience a major snow event this winter,  you are encouraged to turn to NBC or CBS to see the closure announcement. We will generally close if the City of Hartford issues a parking ban. Church announcements will generally happen by 10 p.m. Saturday evening.
There's More to Faith Church than Sunday Mornings…
Men of Faith Men's Ministry Monday evenings @ 5:30 p.m.   Bible Study, Food and Fellowship! All men are welcome. Call Deacon Al Strother or church office for more information. Next meeting: February 26, 2018.
Don't forget, Girl Scout Troop 10003 meets on 2nd and 4th Sundays from 1 – 2:30 pm.

There is a seat for you on Tuesday at Bible study. We start at 7 pm. Great group, great conversation and great learning!
Women of Faith Women's Ministry meets quarterly immediately after service. Bring a dish to share. Check here for next date.
The choir could use your voice! It's a great way to serve at Faith Church. Wayne Dixon is (impatiently) waiting. Choir rehearsal on Wednesday evenings 7pm.     
Winter Sunday School for children is happening now. Join us. Volunteer. We look forward to seeing you and your children.
41st DanceAfrica Festival in Brooklyn, NY
Bus trip to BAM/DanceAfrica 2018, Brooklyn, NY,  Saturday, May 26, 2018 – 8AM-8PM
Please join the Missions Ministry on our bus trip to the 41st DanceAfrica Festival in Brooklyn, NY.  DanceAfrica is a annual celebration of the countries of the African Diaspora.  The 2018 festival's feature country is South Africa. Join us and witness the arts and culture of South Africa!!   Witness the hundreds of food, clothing and art vendors and out-door entertainment of BAM, and the sight & sounds of Brooklyn!!
There are two trip options: Option 1: Continental Breakfast, Bus Trip and South African art displays and dance performance. Cost $115 – Deposit $60.   Option 2: Continental Breakfast  and Bus Trip Only. Cost $70 – Deposit $35.  A nonrefundable deposit to hold your spot/option is due NLT February  26, 2018.   Please see Deacon Pam Walters or Shirley Zachery to reserve your spot or for more details.  Deadline to pay in full for the bus trip is March 18, 2018.
This is a fund raiser to help the Missions Ministry support the needs of the local community.  
Greater Hartford Branch NAACP's Youth & Young Adult Leadership Program
(Hartford, CT) –  The Greater Hartford Branch of the NAACP will be kicking of a twelve-session youth and young adult leadership program on Saturday, February 24, 2018titled; Game Changers for the 21st Century – Youth & Young Adult Leadership Program – Voting Rights and Political Representation.  The program will begin on Saturday, February 24, 2018 at the Hartford Public Library, located at 500 Main Street, Hartford, CT.  The program will run until Saturday, September 8, 2018.
The Game Changers for the 21st Century – Youth & Young Adult Leadership Program is rooted in the NAACP's Six Game Changers which address inequities in (1) Economic Sustainability, (2) Education, (3) Health, (4) Public Safety and Criminal Justice, (5) Voting Rights and Political Representation, and (6) Expanding Youth and Young Adult Engagement.  The Voting Rights and Political Representation program is the first series of the Game Changers for the 21st Century Youth and Young Adult Leadership Program.   The goals of the program are to train youth on; voting rights, the voting process, and political representation while developing their public speaking, leadership, and data analysis skills.
The Leadership Program is free to Greater Hartford youth and young adults under the age of 25.  There are limited seats in the program.  Youth and young adults interested in participating in the Leadership Program will need to attend the first meeting to be held on Saturday, February 24, 2018, at 10:00 a.m., at the Hartford Public Library, located at 500 Main Street, in Hartford, CT.
For additional information, contact the Greater Hartford NAACP's Youth Council Advisor Maxien Robinson-Lewin at (860) 869-2082 or send an email togreaterhartfordnaacp1@gmail.com
Copyright © 2018, Hartford Courant
Our own Pennington Bible is on loan to the museum and on exhibit.
Same-Day Online
Same-day timed entry passes are available online beginning at 6:30 a.m. ET daily until they run out. Same-day passes are not available via phone.   CHECK SAME-DAY AVAILABILITY
Advance Online
Advance timed entry passes for individuals are released monthly. Advance timed entry passes for individuals are released on the first Wednesday of each month.  The next day for passes to be released is March 7.  Passes go very quickly when released.   CHECK ADVANCE AVAILABILITY ON RELEASE DAY
 On behalf of the Harriet Beecher Stowe Center, I am recruiting participants for the Marathon Reading at the Harriet Beecher Stowe Center! The Marathon Reading will take place from 11:00 am Saturday, March 19th to 11:00 am Sunday, March 20, 2018. Uncle Tom's Cabin was originally published in novel form on March 20th, 1852. The Marathon Reading will advance with each participant reading a section of Uncle Tom's Cabin for ten-minutes. If you are interested, please send a 1 to 2 hour time-window in which you are available to read. You will be scheduled for a ten-minute time slot within the window. We have availability beginning at 7:00 pm on Saturday, March 19th. Please indicate if you are interested in reading in a language other than English.  In the weeks prior to the program, details and final information will be sent to all participants. In the meantime, please do not hesitate to reach out with any questions about the program.   Sharon Steinle  (860)836-0549

Did You Know That You Can Borrow a Museum Pass at the Hartford Public Library?
With your library card you can borrow a pass to visit museums and attractions just as you would a book or video!  We have a NEW on-line museum pass reservation system. Use it to reserve a pass with an HPL adult or teen card up to 60 days in advance.   Go HERE to reserve a pass.
                                                                                                                                                           Hartford Police Department – Public Comstat Thursday, March 1, 2018   5:30pm    253 High St.
The Hartford Police Department will be holding another public Comstat meeting. Our meeting will take place in the Hartford Police Department Comstat room at 
5:30 pm.
 We feel strongly about sharing our information with our community. We are opening our doors for you to see what current crime trends our city is experiencing, along with our predictive and preventative efforts. Our Comstat program is a dynamic and informative presentation and discussion. Your ideas, questions and energy are welcomed. Community conversations are encouraged.  There is plenty of parking in the vicinity. Officers will be on sight to assist and escort you inside HPD.
 Hartford among Five Connecticut Cities Winning Grants in 'Working Cities Challenge'
Hartford is among five cities in Connecticut to win a competition for grants of $450,000 that will fund programs focused on increasing opportunities for low- and moderate-income residents.
In addition to Hartford, the Federal Reserve Bank of Boston will announce Tuesday that Danbury, East Hartford, Middletown and Waterbury were selected as winners of the "Working Cities Challenge."
"This is just the start of a lot of hard work on behalf of these cities' residents," Eric Rosengren, the president of the Boston Fed, said. "I'm looking forward to working with these communities and following their progress over the coming years."
Hartford Board of Education Meetings
Regular Meetings 
March 20 – Science, Medicine, Sports Academy
April 17 – Naylor
Workshops/Special Meetings 
March 6 – Rawson
April 3 – Hartford Public High School
May 1 – Annie Fisher School – Budget Workshop
All workshops are held on the first Tuesday of each month at5:30pm., and regular meetings held on the third Tuesday of each month at 5:30pm. Workshops will not be held in July and August.  *Meeting dates/locations subject to change.
(photo: http://wnpr.org/post/hartford-board-education-endorses-school-closures-emotional-vote)
Click Here for a Complete List of Meetings Dates & Agendas
Employment Opportunities
City of Hartford Job Opportunities
The City of Hartford is currently hiring for the following positions:
Community Engagement/Office of the Mayor – 311 Constituent Services Representative
Community Engagement/Office of the Mayor – 311 Constituent Services Representative (Part Time)

Family, Children Youth & Recreation – Assistant to the Director

Internal Audit Department – Auditor
Families, Children, Youth & Rec – Life Guard
Development Services – Project Manager
Human Resources – Senior Analyst
Click here to learn more and apply
Entrepreneurship
 The Women's Business Development Council provides loans up to $10,000 to help start or grow a business. It can be used for such things as working capital, new hires, furniture, inventory, supplies, equipment and/or machinery. The Women's Business Development Capital micro-loan fund offers flexible guidelines to help businesses build better credit and improve their attractiveness to traditional lenders.  For more information and to learn more, call 203-751-9550 or visit http://www.ctwbdc.org/.
 February Black History Activities
https://connecticuthistory.org/tag/black-history-month/   More state-wide events
Davison Art Center at Wesleyan University in Middletown presents "Reclaiming the Gaze: African American Prints and Photographs, 1930 to Now" from Feb. 7 to May 27. wesleyan.edu/cfa.
Richard Wright's "Native Son" on Stage and Screen" is an exhibit at Beinecke Library on the Yale University campus in New Haven, until April 15. Free. http://beinecke.library.yale.edu.
Amistad Center for Art & Culture, at Wadsworth Atheneum at 600 Main St. in Hartford, will hold a discussion of "Citizen: An American Lyric," a collection of poems on the black experience by Claudia Rankine of New Haven, on Feb. 24 at 10 a.m. amistadcenter.org.
The exhibit Robert Charles Hudson: The Door of No Return is at at Hartford Public Library, 500 Main St., until Feb. 25. hplct.org.
The Ancestors of the Passage: Work by Imna Arroyo is at William Benton Museum of Art, at UConn in Storrs, until March 11. benton.uconn.edu.

Manisha Sinha joins Slavery and Its Legacies to discuss the transnational history of the movement to abolish slavery. Listen to the podcast here.
---
Manisha Sinha is professor and the James L. and Shirley A. Draper Chair in American History. She was born in India and received her PhD from Columbia University where her dissertation was nominated for the Bancroft prize. She was awarded the Chancellor's Medal, the highest honor bestowed on faculty and received the Distinguished Graduate Mentor Award in Recognition of Outstanding Graduate Teaching and Advising from the University of Massachusetts, Amherst, where she taught for over twenty years. Her recent book The Slave's Cause won the 2017 Frederick Douglass Book Prize.
Live in Hartford? Get Your Free Tickets Today!
Hartford residents who are Hartford Public Library cardholders can now reserve up to 2 free tickets to plays at Hartford Stage as part of our new partnership.
Each of the seven branches of Hartford Public Library will have a two-ticket pass per eligible show. Patrons can check online to see where passes are available, but they must ask for them in person at any of the seven Library locations.
Once you have reserved the tickets at a Library branch, you must confirm the seats by calling the box office at Hartford Stage, 860-527-5151.
 More to Think About: Community
Rep. John Larson came to Faith Church for many reasons. Rep. Larson has visited numerous times, bringing information and keeping us informed. On this visit, he did two important things: he presented a copy of a proclamation in conjunction with having Rev. Camp's words read into the Congressional Record, and he made a contribution of $1000 to be used for mission through Faith Church.
REMARKS BY STEPHEN W. CAMP

______

HON. JOHN B. LARSON

of Connecticut in the House of Representatives

Monday, September 18, 2017

Mr. LARSON of Connecticut. Mr. Speaker, I rise today to include in
the Record remarks made by the Reverend Stephen W. Camp at the Be the
Light Interfaith Candle Lighting Vigil at Congregation Beth Israel in
West Hartford, CT on August 23, 2017.

The Reverend Stephen W. Camp, M.Div., Senior Pastor, Faith
Congregational Church of Hartford, CT

``The prophetic voice Maya Angelou once said, `I've learned
that people will forget what you have said; people will
forget what you did, but people will never forget how you
made them feel.'
America was sent a message recently, a message that America
rarely feels as deeply. As America watched the unfolding
story centered in the little sleepy college town in Virginia.
it was forced to feel, the kind of feeling that one never
forgets. It was reminiscent of Selma and ``Bloody Sunday.''
It brought to mind Birmingham with the dog and fire hoses; it
reminded America of the open hostility and defiance of a
George Wallace. As America watched in recent days, some were
stirred by the memory of ancestors and family members being
marched into ovens, reminded of some of the worst inhumanity
that our world has produced. The genie, we thought, was back
in the tightly dosed bottle, the monster was locked away in
its cage, but here it was again raring it ugly head, saying,
``I'm not dead yet! America felt pain once again.
For some I'm sure, it simply felt like a scab had been
ripped off an old wound. Still others may have thought these
days were behind us, a past just-as-soon forgotten. But lest
we forget, lest we ignore for even a moment--this pain rooted
in forced Indian reservations and the buying and selling of
human beings, lest we forget, it will surely surface and seek
to cause havoc and pain until it is faced and fixed. The
events of late teach all of us, as if any had doubt; that
America is not healed yet. The work is not done. It seems
just yesterday that Jewish cemeteries were vandalized, or
just the other day that terrorist bombed a mosque or burned
churches in the south. Were they just isolated incidents? No,
but somehow they connected us and called us to feel, to be
awake, to be alert--to mobilize for good. And here we are
again.
Charlottesville conjured up old feelings. Many who marched
in Charlottesville that day, as we watched, most of us glued
to the television, as they boldly marched, unhooded this
time, khaki wearing white men, with their contorted angry
faces, and carrying tiki torches, trying it seemed to
desperately symbolize their power, their might, but only
succeeding to pull back the scab and memory of historic
oppression, failing to offer even a flickering of light, and
of peace. We watched with sadness while they shouted hateful
words and embodied a most detestable part of the American
mosaic, frankly, only making many of us remember and feel the
acute sickness that is still a part of America. For those who
marched with counter intent, with ``never again'' etched upon
their hearts, with ``non-violent direct action'' embedded in
their spirit, many of them young people who have gotten the
lessons that many of us who are older have tried to teach. So
many counteracted and confronted, they stood tall and whether
we liked it or not, they stood their ground and they gave us
hope that one day the pain would give way to promise.
We can take heart, because through them we knew that ``we
shall indeed, overcome.'' But dearly, we have not yet reached
that Promised Land. We have not yet fully embraced the place
that Dr. King and Rabbi Hershel who marched arm in arm tried
to show and to teach us. We haven't yet felt how Malcom who
epitomized both the hope and the worry of the movement for
justice, worry that integrity in the movement would be
comprised given the times they were in, yet united with a
yearning to taste real freedom for all. All of them
understood that justice had a cost attached to it. However,
we still haven't learned yet, how to include all the voices,
sit with all the pain, open and feel all of the diverse ways
we are together, but there is hope shining through, maybe
given the Boston event, that we will get there. The beloved
community will one day be! Think of the blueprint that was
left to us, the light that was given and passed to us, as
they each in their own ways, gave their lives to pass on to
us, a real hope for a better tomorrow.
What I guess Charlottesville has challenged me to do, is to
keep singing songs of justice, keep speaking words of peace.
The challenge is to sing a new song in this often strange
land, this place where America is still striving to form a
more perfect union, this place where free speech should
always be celebrated, must always be protected, but never
allowed by any to be abused. We are called to sing together
the words of peace, the words of hope, sing so as to feel
that hope and that peace until it is never forgotten, until
it is so deeply felt that no one is left behind without voice
or value.
So we come together again, gathered by the many ways God
gathers us, we come together to sing even when we may not
feel like singing, sing even though the words may not always
be dear to us or the language understood by everyone is not
plain. We come together to share words of peace, even when it
seems the world is bent upon acts of violent expression. We
come together knowing that love trumps hate, that without
love and hope we perish, so we hope, we believe and work for
a better day.
Maya Angelou was right, people will never forget--when it
is felt. It is our work, to help each other feel the presence
of peace. It's our work to care for one another, to bind up
those who are broken, to repair the world and make the world
a just place for all. This is our work to feel, not the hate
that some would have us feel, but to offer a binding,
sustaining and enduring feeling that builds community and
opens hearts to know and feel that another world is possible.
It is there, don't you feel it, can't you see it? It is
there, just over the horizon. Let's go there together! Thank
you.''

Every Month is Women's History Month Because Women's History IS Everyone's History
 Marie M. Daly   Chemist, Scientist, Scientist
(1921–2003)  
Marie M. Daly is best known for being the first African-American woman to receive a Ph.D. in chemistry in the United States. Marie M. Daly was born on April 16, 1921, in Queens, New York. She was raised in an education-oriented family, and Daly quickly received her B.S. and M.S. in chemistry at Queens College and New York University. After completing her Ph.D. at Columbia—and becoming the first African-American woman to obtain a Ph.D. in chemistry in the United States—Daly taught and conducted research. She died in New York City on October 28, 2003.   Read more here.
 Octavia E. Butler  Author
(1947–2006)
Octavia E. Butler was born on June 22, 1947, in Pasadena, California. She studied at several universities and began her writing career in the 1970s. Her books blended elements of science fiction and African American spiritualism. Her first novel, Patternmaster (1976), would ultimately become one of the installments in the four-volume Patternist series. Butler went on to write several other novels, including Kindred (1979) as well as Parable of the Sower (1993) and Parable of the Talents(1998), of the Parable series. In the mid-1980s, Butler began to receive critical recognition for her work. She won the 1984 Best Short Story Hugo Award for "Speech Sounds." That same year, the novelette "Bloodchild" won a Nebula Award and later a Hugo as well.   In 1995, Butler received a "genius" grant from the MacArthur Foundation. She continued to write and publish until her death on February 24, 2006, in Seattle, Washington. Read more here.
Every Month is Black History Month Because Black History IS American History

https://obamawhitehouse.archives.gov/blog/2012/01/13/archives-president-reagan-designates-martin-luther-king-jr-day-federal-holiday
RONALD REAGAN AND THE REWRITING OF MARTIN LUTHER KING'S LEGACY
It's become an MLK Day tradition for conservatives to point to King's speeches on nonviolence and equality as a way to criticize modern black activists. Meanwhile, King's popular image—transmitted in elementary school lessons for the holiday—has been drained of its radical social critiques and has instead become a generic symbol of equality and kindness to all.
The way Reagan spoke about King's achievements at the signing ceremony reflected a view of Civil Rights as a movement that long ago had accomplished its goals.
In a 2005 paper for Presidential Studies Quarterly, Denise M. Bostdorff and Steven R. Goldzwig looked at how Ronald Reagan helped create this new image of King.
In the 1960s, King called for "a broad-based and gigantic Bill of Rights for the Disadvantaged"—something akin to the benefits given to GIs after World War II. He also called for a guaranteed annual income, opposed the Vietnam War, and repeatedly advocated preferential treatment for African-Americans as a response to continuing and historical oppression. But by the time Reagan was elected in 1980, 12 years after King's death, most politicians recalled his successful fight to end legally sanctioned segregation in the South and not his more radical critiques of American society as a whole.
For his first years in office, Reagan, like most on the American right, opposed a holiday for King. But when public sentiment shifted, he agreed to sign the holiday into law in 1983. The way he spoke about King's achievements at the signing ceremony reflected a view of Civil Rights as a movement that long ago had accomplished its goals.
How Watermelons Became a Racist Trope
Before its subversion in the Jim Crow era, the fruit symbolized black self-sufficiency.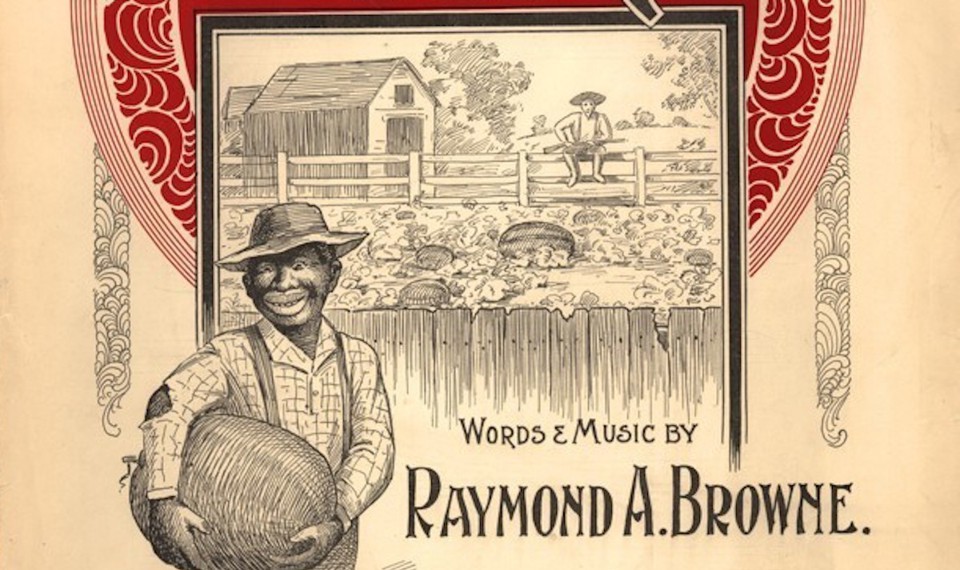 "But the stereotype that African Americans are excessively fond of watermelon emerged for a specific historical reason and served a specific political purpose. The trope came into full force when slaves won their emancipation during the Civil War. Free black people grew, ate, and sold watermelons, and in doing so made the fruit a symbol of their freedom. Southern whites, threatened by blacks' newfound freedom, responded by making the fruit a symbol of black people's perceived uncleanliness, laziness, childishness, and unwanted public presence. This racist trope then exploded in American popular culture, becoming so pervasive that its historical origin became obscure. Few Americans in 1900 would've guessed the stereotype was less than half a century old. "  Read the entire article here.
February is….
Ash Wednesday – 2/14
Black History Month
Canned Food Month
Great American Pie Month
National Bird Feeding Month
National Cherry Month
National Children's Dental Health Month
National Hot Breakfast Month
Burn Awareness Week – February 4-10, 2018 (First Full Week)
Congenital Heart Defect Awareness Week – February 7-14, 2018
Random Acts of Kindness Week – February 11-17
Duchenne Muscular Dystrophy Awareness Week – February 13-19, 2018
Alzheimer's Disease and Dementia Care Staff Education Week – February 14-21
American Association for the Advancement of Science Week – February 15-19, 2018
National Eating Disorders Awareness Week – February 26-March 4, 2018
 More to Think About: Finances
 5 Quick Steps to Improve Your Finances in 2018
By LISA BROWN, CFP® | Brightworth     December 27, 2017   kiplinger.com
Losing weight and improving one's finances are almost always at the top of most people's lists of New Year's resolutions. It makes sense to look out for your physical and financial health so you can enjoy life to the fullest. Following through on your resolutions is usually the tough part — it takes changes in certain behaviors, discipline and time to experience and maintain the results. This is as true for financial planning as it is for losing weight.  If improving your finances is one of your New Year's resolutions, here are five steps you can take starting Jan. 1:
 Immediately Pay Down Holiday Bills and Credit Cards.
Build an Emergency Fund
Consumers considering security freezes at the big three — Equifax, Experian and TransUnion — also should consider requesting one with Innovis. The freeze is free and can be done online at www.innovis.com/personal/securityFreeze.  Freezing credit reports prevents credit bureaus from releasing people's files without their permission. Because most businesses won't extend credit without checking a consumer's credit history, ID thieves are blocked from opening fraudulent accounts.
Learn what the tax bill just took away from taxpayers.
The new tax reform bill is now law, and taxpayers can expect a lot of changes to take place in 2018. Reduced tax rates, higher standard deductions, and higher child tax credits for families are just a few of the perks that individual taxpayers will see next year.  To pay for these tax breaks, however, lawmakers took away many deductions that millions of taxpayers had used every year to reduce their tax bills.
personal exemptions
home equity loan interest
moving expenses
tax preparation fees
Read more here. 
More to Think About: Health
What Happens to Your Body When You Overeat?
Click HERE for a graphic that shows what happens.
 You think you know About Type 2 Diabetes? Take a quick quiz
here.

Have you had your flu shot this year? The best time to get a flu shot is NOW, because flu season runs from mostly October through May, and it takes a couple of weeks after getting the shot for it to become effective.
Why should people get vaccinated against the flu?
Influenza is a serious disease that can lead to hospitalization and sometimes even death. Every flu season is different, and influenza infection can affect people differently, but millions of people get the flu every year, hundreds of thousands of people are hospitalized and thousands or tens of thousands of people die from flu-related causes every year. Even healthy people can get very sick from the flu and spread it to others. The CDC estimates that flu-related hospitalizations since 2010 ranged from 140,000 to 710,000, while flu-related deaths are estimated to have ranged from 12,000 to 56,000. During flu season, flu viruses circulate at higher levels in the U.S. population. ("Flu season" in the United States can begin as early as October and last as late as May.) An annual seasonal flu vaccine is the best way to reduce your risk of getting sick with seasonal flu and spreading it to others. When more people get vaccinated against the flu, less flu can spread through that community.
Go HERE to see if you should (or shouldn't) get a flu shot. Read more here.
There are available alternatives to standing in lines  such as good hygiene or antiviral medications.
Wash your hands for 15 seconds in warm water with soap
Cover your nose and mouth when you sneeze or cough
Avoid crowded public places
Stay at home and keep your germs to yourself
If that's not enough for you, consider an antiviral medicine. Most people are unaware of three antiviral medicines peramivir (Rapivab), oseltamivir(Tamiflu), and zanamivir (Relenza) available from your doctor, which can cut the severity of flu and shorten the duration of symptoms. But these only work if you start them within two days of contracting the flu virus.  There is a "needle-less" option for people 18-64 years old:  the jet injector vaccine with Afluria, which uses a tool with high pressure to deliver the vaccine.
The flu comes on quickly in children. It might look like a stomach virus. Look for these symptoms:
A high-grade fever up to 104 degrees F
Chills and shakes with the fever
Extreme tiredness
Headache and body aches
Dry, hacking cough
Sore throat
Vomiting and belly pain
What You Can Drink, Besides Water, When You Have Diabetes
No doubt: Water is the perfect drink. It doesn't have calories, sugar, or carbs, and it's as close as a tap. If you're after something tastier, though, you've got options.  Click HERE for more information. My favorite – low fat chocolate milk!
 More to think About: Gun Violence
There were 29 homicides  in Hartford in 2017, up from 14 in 2016. Twenty three involved firearms. To see a map showing the locations of Hartford homicides, click here.
Mass shootings in the US: there have been 1,624 in 1,870 days (as of 2/15/18)
No other developed nation comes close to the rate of US gun violence. Americans own an estimated 265m guns, more than one gun for every adult.
Data from the Gun Violence Archive reveals there is a mass shooting – defined as four or more people shot in one incident, not including the shooter – nine out of every 10 days on average. Click HERE for an interactive article about gun violence.
Look at the Root Causes of Gun Violence
"…[O]nly 1 percent of murder victims in America are killed in mass murders (defined as those in which four or more people die), according to the Bureau of Justice Statistics. More than 90 percent are killed in single-victim homicides. So if we wish to reduce the toll of violent deaths in America, we need to give more attention to the overall murder rate, in which most of the deaths occur one at a time," write  James Gilligan and Bandy Lee on February 21, 2018 in www.usnews.com.      Read the entire article here.
More To Think About: Criminal Justice
Four States Create Regional Gun Safety Coalition
by Christine Stuart | ctnewsjunkie.com
HARTFORD, CT — Absent federal action on guns, the governors of New Jersey, New York, Connecticut, and Rhode Island said they're going to improve their data sharing in order to limit the number of firearms getting into the wrong hands.
"We can't wait for the federal government to act," Connecticut Gov. Dannel P. Malloy said Thursday during a conference call with reporters.
The governors whose states are connected by Interstate 95 said the guns make their way up from the Southern states along what's been dubbed the "Iron Pipeline." They are purchased in southern states with weaker gun laws and brought back to New York, New Jersey, Connecticut and Rhode Island.
The new agreement the four states signed would increase the amount of data they share.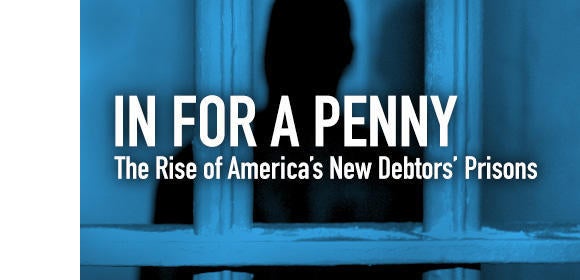 A return to debtors' prisons: Jeff Sessions' war on the poor
One day after President Donald Trump invited Republican lawmakers to the White House to celebrate the historic tax cuts they passed for corporations and wealthy business leaders, his attorney general, Jeff Sessions, quietly reinstated a draconian policy that effectively serves as a regressive tax on America's poorest people.  The Supreme Court has affirmed the unconstitutionality of jailing those too poor to pay debts on three different occasion in the last century, finding that the 14th Amendment prohibits incarceration for non-payment of exorbitant court-imposed fines or fees without an assessment of a person's ability to pay and alternatives for those who cannot. "Punishing a person for his poverty" is illegal, the Court said. Yet in recent years the modern-day equivalent of debtors' prisons have returned, as cities have grown to rely on a punishing regime of fines and fees imposed on their own residents as a major stream of revenue.  Read more here and here and here.
The Legislature is in Session!
The Connecticut legislature is in session and there are a number of bills up for consideration.  If you are interested in what our elected officials are doing, click
HERE
to access a quick bill search.  If there is something you like or don't like, the time to deal with it is early in the process. Don't wait until is passes – or doesn't – to try to change things.  Don't know who represents you? Click
HERE
for state senators and representatives.  Democracy is NOT a spectator sport!
Words Have Power
Jesus said, "But I tell you that men will have to give account on the day of judgment for every careless word they have spoken. For by your words you will be acquitted, and by your words you will be condemned" (Matthew 12:36–37)
Watch
Rev. Traci Blackmon's comments on Charlottsville VA  white supremacist rally
Watch President Trump's inaugural speech

What's Happening in and around Hartford?
For more information on more events, click here.
Baby Grand Jazz at the Hartford Public Library
For fun courtesy of AARP
Nursery Staffed for Sunday Services
A reminder: the nursery is available when your child is restless or unhappy during service. You may not mind your child's crying, but others would like to hear the service.
Would you like to volunteer? We need Sunday School teachers for the spring,  a historian,  liturgists and just maybe you can think of ways that you too can help! See Pastor Steve or Patricia Hollis for details.
Remember our Sick and Shut-ins. 
Don't forget to send a prayer, card or note.
Sick and Shut In
Deacon Mamie Barnum  @ home                       
Gladys Aldes  @ home
New UCC logo reflects, complements denomination's Purpose, Vision, Mission Statements
Beginning with General Synod 2017 in Baltimore in 2017, the United Church of Christ began the transition to a new logo for the denomination. The logo, last re-designed in 2004, has been updated to reflect both tradition and innovation within the church as it faces the challenges and opportunities of Christian witness in the coming decades.
The new logo's design and colors are intended to complement the graphic representation of "A Just World for All," developed to illustrate new Purpose, Vision, and Mission Statements adopted by the national setting of the church last fall.
The new logo's colors were chosen to work with both 'A Just World for All' and the '3 Great Loves campaign — Love of Children, Love of Neighbor, Love of Creation.' Blue has replaced red, with black retained as the second color, in the new design, to visually and symbolically represent Creation elements of water and earth.
Read more here.