Faith Congregational Church, a vibrant, inclusive Christian community working for social justice through service to God, each other and our neighbors.
Welcome to the Faith Congregational Church website. You will find exciting videos, articles and information designed to lift your spirit and feed your desire for helpful information. Faith Church is a diverse worship community, an inclusive, justice minded and unapologetic about our faith and our witness. We celebrate diversity, we celebrate community and we celebrate Jesus Christ. It's that simple, but be clear that there is so much more.
We invite you to explore the many ways we seek to be a faithful church in these challenging days. Ask us your questions, we like questions. Our church may be old, in fact it is the oldest predominately black church in the city of Hartford, but our thinking is not old at all. We are affiliated with the United Church of Christ, the first mainline church in America to speak our against slavery, the first mainline church to ordain a woman and the first church to ordain a gay person into ministry in our nation. We stand on the side of justice because we want to always seek to be on the right side of history and besides that to do what we believe Jesus our elder brother and head of the church commands.
If you are in the Greater Hartford area, come worship with us. Whoever you are, you are very welcome at Faith. Now explore the website fully, come back to it often and know that we seek your prayers as we go forward in faith.
Pastor Steve
However meaningless and vain, however dead life appears, the man of faith, of energy, of warmth … steps in and does something.
     ---Vincent van Gogh
Who We Are – Where We Are Going – What We Believe!
We Celebrate Diversity
We are a church that welcomes all (and we do mean all)! No matter who you are and where you may be on life's journey, you are welcome at Faith Congregational Church. We work toward celebrating all people, young and old, Black, Brown and White, gay and straight, rich and poor; whomever God sends we will seek to embrace.
We Celebrate Community
We are a church faith community that embraces the wider community and seeks to serve in ways we can. Faith Church is a place where the community can come to talk, to work, to grow. We will be part of the solution seeking to address community concerns. We will work for justice, not just us.
We Celebrate Jesus
We will celebrate the presence of Jesus Christ in our lives. We will never apologize for our love of Jesus Christ, but will celebrate the faith of others and even those with no faith. For us Jesus is the way, the truth and the life. We will invite others to know Jesus and will share the love of Christ whenever and wherever we can.
Monday – Wednesday 9:00 – noon        860-547-0820
In the 70s there was a popular bumper sticker  that simply said, "I found it." It suggested that if found, you were on the winning side, your ticket to heaven was punched and you were in without doubt.  For me that is a little too simplistic a theological position. Jesus is not a prize to be claimed or a kind of salvation that can only belong to me alone. It is something I have to work at every day of my life.  Work at doing well in life, knowing that you are redeemed and forgiven from the mistakes made. you and I are received daily by God as we seek to walk – and sometimes stumble – through life,  seeking God's way every step along the way.  We can be thankful that we serve a God who sits high and looks upon us,  who is with us in our daily journey, every step of the way.
Have a blessed week, Pastor Steve
Mark 13:24-37 
The Coming of the Son of Man
24 "In the days after that time of trouble the sun will grow dark, the moon will no longer shine, 25 the stars will fall from heaven, and the powers in space will be driven from their courses. 26 Then the Son of Man will appear, coming in the clouds with great power and glory. 27 He will send the angels out to the four corners of the earth to gather God's chosen people from one end of the world to the other.
The Lesson of the Fig Tree
28 "Let the fig tree teach you a lesson. When its branches become green and tender and it starts putting out leaves, you know that summer is near. 29 In the same way, when you see these things happening, you will know that the time is near, ready to begin.[a] 30 Remember that all these things will happen before the people now living have all died. 31 Heaven and earth will pass away, but my words will never pass away.
No One Knows the Day or Hour
32 "No one knows, however, when that day or hour will come—neither the angels in heaven, nor the Son; only the Father knows. 33 Be on watch, be alert, for you do not know when the time will come. 34 It will be like a man who goes away from home on a trip and leaves his servants in charge, after giving to each one his own work to do and after telling the doorkeeper to keep watch. 35 Watch, then, because you do not know when the master of the house is coming—it might be in the evening or at midnight or before dawn or at sunrise. 36 If he comes suddenly, he must not find you asleep. 37 What I say to you, then, I say to all: Watch!"
Good News Translation (GNT)  Copyright © 1992 by American Bible Society
La venida del Hijo del Hombre
24 Pero en aquellos días, después de esa tribulación, el sol se oscurecera y la luna no dara su luz, 25 las estrellas iran cayendo del cielo y las potencias que están en los cielos serán sacudidas. 26 Entonces verán al Hijo del Hombre que viene en las nubes con gran poder y gloria. 27 Y entonces enviará a los ángeles, y reunirá a sus escogidos[a]de los cuatro vientos, desde el extremo de la tierra hasta el extremo del cielo.
Parábola de la higuera
28 De la higuera aprended la parábola: cuando su rama ya se pone tierna y echa las hojas, sabéis que el verano está cerca. 29 Así también vosotros, cuando veáis que suceden estas cosas, sabed que El está cerca[b], a las puertas. 30 En verdad os digo que no pasará esta generación hasta que todo esto suceda. 31 El cielo y la tierra pasarán, mas mis palabras no pasarán. 32 Pero de aquel día o de aquella hora nadie sabe, ni siquiera los ángeles en el cielo, ni el Hijo, sino sólo el Padre.
Exhortación a velar
33 Estad alerta, velad; porque no sabéis cuándo es el tiempo señalado.34 Es como un hombre que se fue de viaje, y al salir de su casa dejó a sus siervos encargados[c], asignándole a cada uno su tarea, y ordenó al portero que estuviera alerta. 35 Por tanto, velad, porque no sabéis cuándo viene el señor de la casa, si al atardecer, o a la medianoche, o al canto del gallo, o al amanecer; 36 no sea que venga de repente y os halle dormidos. 37 Y lo que a vosotros digo, a todos lo digo: ¡Velad!
La Biblia de las Américas (LBLA)  Copyright © 1986, 1995, 1997 by The Lockman Foundation
Need a ride to church? See Deacon Pam Walters for details and to schedule a pickup or call the church office  860-547-0820 Monday through Wednesday mornings.
Mark Your Calendar
Quarterly business meeting of the church on December 10 after service. All members are encouraged to attend.
If we experience a snow event this winter,  you are encouraged to turn to NBC or CBS to see the closure announcement. We will generally close if the City of Hartford issues a parking ban. Church announcements will generally happen by 10 p.m. Saturday evening.
Coming soon – ADVENT. We will host this year's community wide Christmas program under the direction of Wayne Dixon. Plan to come out and support this 8th annual event on Saturday December 16th at 4 p.m.  Free will offering goes to Foodshare.
"For all those that have to fight for the respect that everyone else is given without question." 
― N.K. Jemisin, The Fifth Season
There's More to Faith Church than Sunday Mornings…
Men of Faith Men's Ministry Monday evenings @ 5:30pm   Bible Study, Food and Fellowship! All men are welcome. Call Deacon Al Strother or church office for more information. Next meeting:December 11, 2017.
Don't forget, Girl Scout Troop 10003 meets on 2nd and 4th Sundays from 1 – 2:30 pm.
 
There is a seat for you on Tuesday at Bible study. We start at 7 pm and are studying the book of Ephesians. Great group, great conversation and great learning! We meet on December 12 and then take our holiday break.
Women of Faith Women's Ministry meets Sunday December 17 immediately after service.. Bring a dish to share.
The choir could use your voice! It's a great way to serve at Faith Church.
Fall Sunday School for children began October 1. Join us. Volunteer. We look forward to seeing you and your children.
Faith-Based Community Events have been moved to the News & Events Tab. Check out what's happening in and around Hartford's religious community.
 
Gifts That Give Back
Are you looking for a gift for someone who has "everything?" Do you want to give something meaningful to someone who doesn't really need another sweater or toy? Here are some ideas for gifts that give to others.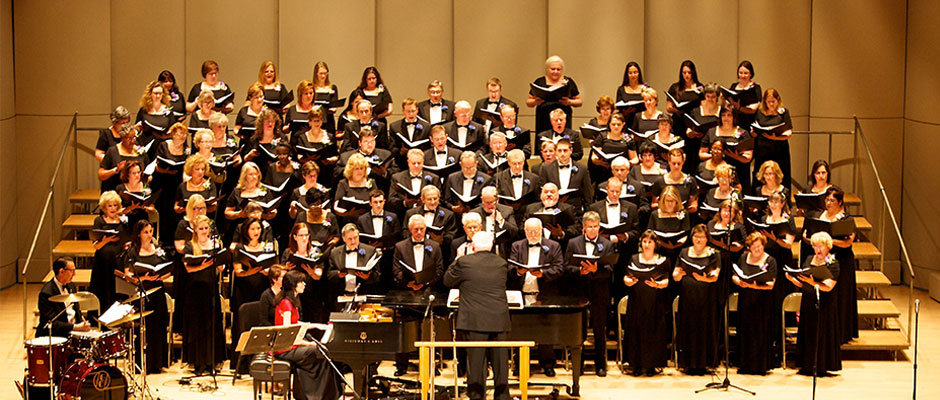 Travelers Chorale 93rd Annual Holiday Concert
 Free admission and parking. Audience members are encouraged to bring a non-perishable food item for donation to local food banks.
Date:
Thursday, December 14, 2017
Time:
7:30pm
Location:
Bushnell Center for the Performing Arts, Mortenson Hall
166 Capitol Avenue
Hartford, CT
Leaf Pick Up Program: Learn What to Do and When
The unusual weather has impacted leaf drop, and pickup.   Check with your town to see how the schedule has been impacted by the weather.
Hartford Youth Service Corps – Yard Work Assistance Available 
Members of Hartford Youth Service Corps (YSC) are available to assist eligible seniors and disabled Hartford homeowners with free yard work assistance including raking of leaves, lawn care and snow removal.  To register for YSC services, please contact Hartford 311.  For further information, please call 311 or dial (860) 757-9311 from a cellular phone. Staff Available Monday – Friday: 8:00am – 5:00pm.
Advent (from Latin, adventus, meaning "coming towards") is a four-week season of preparation for Christmas. The First Sunday of Advent (November 30) marks the beginning of the church's year.
Advent and Christmas focus both on the past–the coming of Jesus as an infant born into poverty in Bethlehem, and the future–the coming of Christ in glory to fulfill God's loving purposes for humanity. This past and future orientation is reflected in the readings appointed in the church for each Sunday of Advent.
Advent this year comes at a time of anxiety and hope. Many of us are struggling and are afraid for our future. It's not easy to hope when times are bad. Mary, as she waited for the birth of her child into an uncertain world, knew how to live with hope–to believe the promises of God. So Advent is a time when we wait, with Mary, for the birth of new life into a world living in the shadows of death.
From ucc.org.
MASS INCARCERATION CONTINUES
by Aleks Kajstura
With 219,000 women locked up in facilities operated by thousands of agencies, getting the big picture is anything but easy. In our new report, Women's Mass Incarceration: The Whole Pie 2017, we use our "whole pie" approach to give the public and policymakers the foundation to end mass incarceration without leaving women behind.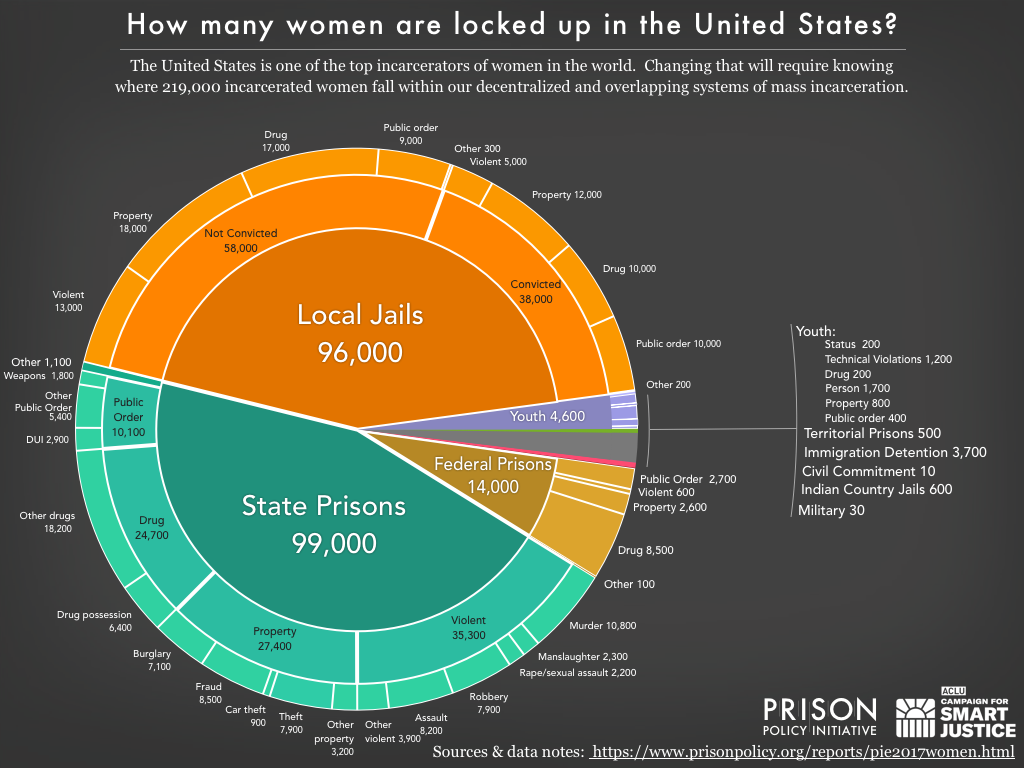 Our new report details, for the first time, the number of women who are locked up by various correctional systems and why. Women's Mass Incarceration: The Whole Pie 2017, released jointly by the Prison Policy Initiative and the ACLUs Campaign for Smart Justice, is a first look at where women fall within our decentralized and overlapping systems of mass incarceration.
"The point is not that Jesus was a good guy who accepted everybody, and thus we should do the same (though that would be good). Rather, his teachings and behavior reflect an alternative social vision. Jesus was not talking about how to be good and how to behave within the framework of a domination system. He was a critic of the domination system itself." 
― Marcus J. Borg, The God We Never Knew: Beyond Dogmatic Religion to a More Authentic Contemporary Faith
Financial Information

Wells Fargo Class Action Settlement
More information is available at www.WFSettlement.com or by calling
1-866-431-8549. Impacted accounts may be eligible for reimbursement of fees, compensation for potential impact on credit, and an additional cash payment based on any money remaining in the fund after benefits and costs are paid out.
If you have specific questions about Wells Fargo accounts or services, please visit a Wells Fargo branch or call 1-800-869-3557.

In the wake of Equifax, there's a fourth credit bureau you might want to contact
To find out if your personal data was compromised in the Equifax breach — which, according to the company, exposed Social Security numbers, birthdates and addresses of at least 143 million Americans — visit www.equifaxsecurity2017.com.
Consumers considering security freezes at the big three — Equifax, Experian and TransUnion — also should consider requesting one with Innovis, he said. The freeze is free and can be done online at www.innovis.com/personal/securityFreeze.
Freezing credit reports prevents credit bureaus from releasing people's files without their permission. Because most businesses won't extend credit without checking a consumer's credit history, ID thieves are blocked from opening fraudulent accounts.
Read and watch the video here.
Our own Pennington Bible is on loan to the museum and on exhibit.
Free timed entry passes for the Museum may only be obtained through Etix (see options below). Each timed entry pass provided through Etix has a unique code and can only be used once. All timed entry passes are free, and should not be bought or sold.
Same-Day Online
Same-day timed entry passes are available online beginning at 6:30 a.m. ET daily until they run out. Same-day passes are not available via phone.
Advance Online
Advance timed entry passes for individuals are released monthly. Advance timed entry passes for individuals are released on the first Wednesday of each month.  Passes go very quickly when released.
CHECK ADVANCE AVAILABILITY ON RELEASE DAY
Dear Faith Family;
 On behalf of the Harriet Beecher Stowe Center, I am recruiting participants for the Marathon Reading at the Harriet Beecher Stowe Center! The Marathon Reading will take place from 11:00 am Saturday, March 19th to 11:00 am Sunday, March 20, 2018. Uncle Tom's Cabin was originally published in novel form on March 20th, 1852. The Marathon Reading marks the anniversary of the publication of Uncle Tom's Cabin in a program that involves the entire community.  
At 11:00 am on Saturday, March 19th the Marathon Reading will begin with chapter 1 of Uncle Tom's Cabin. The Marathon Reading will advance with each participant reading a section of Uncle Tom's Cabin for ten-minutes. If you are interested, please send a 1 to 2 hour time-window in which you are available to read. You will be scheduled for a ten-minute timeslot within the window. We have availability beginning at 7:00 pm on Saturday, March 19th. Please indicate if you are interested in reading in a language other than English.  
In the weeks prior to the program, details and final information will be sent to all participants. In the meantime, please do not hesitate to reach out with any questions about the program.

Did You Know That You Can Borrow a Museum Pass at the Hartford Public Library?
With your library card you can borrow a pass to visit museums and attractions just as you would a book or video!
We have a NEW on-line museum pass reservation system. Use it to reserve a pass with an HPL adult or teen card up to 60 days in advance. Most of our passes are printable, meaning you can make a reservation and then print a confirmation page from home or the library to bring with you to the museum. No need to return anything to us! Out-of-town patrons may borrow a pass for same-day use only and must come into a branch to check it out.
Go HERE to reserve a pass.
This anti-bullying PSA acts out online comments in real life. It's an uncomfortable watch.
A new anti-bullying campaign and PSA called "In Real Life," spearheaded by Monica Lewinsky, takes actual insults people have said online and brings them into the physical world. While actors portray the bullies and their victims in the video, the reactions of unsuspecting onlookers are genuine.
Watch the video "In Real Life" in the sidebar.
7 Trends That Offer A Snapshot Of American Religion Today
White Christians are now a minority
42% of US Muslims are under 30
46% of LGBTQ Americans are religiously unaffiliated
White Christians continue to dominate the GOP, while the Democratic Party is increasingly diverse
There are major generational divides in religious affiliation
Every Month is Women's History Month Because Women's History IS Everyone's History
Every Month is Black History Month Because Black History IS American History
 December is….
Maulid al-Nabi  – 12/1
Pearl Harbor Day – 12/7
Hanukkah – 12/12
Bill of Rights Day – 12/15
Winter Solstice – 12/21
Chocolate Day – 12/24
Christmas – 12/25
Fruitcake Day – 12/27
New Years's Eve – 12/31
Gluten-free Baking Week: 12/17-23
Kwanzaa: 12/26 – 1/1
AIDS Awareness Month
National Drunk & Drugged Driving (3D) Prevention Month
National Human Rights Month
Spiritual Literacy Month
Universal Human Rights Month
 Looking for Books for Young People?
Check out these books – nominees and winners – from the National Book Awards list:
Elana K. Arnold, What Girls Are Made Of 
Robin Benway, Far from the Tree
Erika L. Sánchez, I Am Not Your Perfect Mexican Daughter
Rita Williams-Garcia, Clayton Byrd Goes Underground
Ibi Zoboi, American Street
Samantha Mabry, All the Wind in the World
Mitali Perkins,You Bring the Distant Near
Jason Reynolds, Long Way Down
Laurel Snyder, Orphan Island
Angie Thomas, The Hate U Give
More to Think About: Health

Did You Know?

Have you had your flu shot this year? The best time to get a flu shot is NOW, because flu season runs from mostly October through May, and it takes a couple of weeks after getting the shot for it to become effective.
Why should people get vaccinated against the flu?
Influenza is a serious disease that can lead to hospitalization and sometimes even death. Every flu season is different, and influenza infection can affect people differently, but millions of people get the flu every year, hundreds of thousands of people are hospitalized and thousands or tens of thousands of people die from flu-related causes every year. Even healthy people can get very sick from the flu and spread it to others. CDC estimates that flu-related hospitalizations since 2010 ranged from 140,000 to 710,000, while flu-related deaths are estimated to have ranged from 12,000 to 56,000. During flu season, flu viruses circulate at higher levels in the U.S. population. ("Flu season" in the United States can begin as early as October and last as late as May.) An annual seasonal flu vaccine is the best way to reduce your risk of getting sick with seasonal flu and spreading it to others. When more people get vaccinated against the flu, less flu can spread through that community.
Go HERE to see if you should (or shouldn't) get a flu shot. Read more here.
For information on African American health issues click on these sites:
To see a map showing the locations of Hartford homicides, click here.
Words Have Power
   "But language is malleable, and it is not always on the side of truth. This is something every writer knows. Words make and unmake the world with terrifying rapidity, and they do so without moral distinction…There is a battle going on right now over the words we use, over who has the right to speak and who does not. (Katie Kitamura)"
― Carolina De Robertis, Radical Hope: Letters of Love and Dissent in Dangerous Times
Watch
Rev. Traci Blackmon's comments on Charlottsville VA  white supremacist rally
Watch President Trump's inaugural speech
 
What's Happening in and around Hartford?
For more information on more events, click here.
For fun courtesy of AARP
Nursery Staffed for Sunday Services
A reminder: the nursery is available when your child is restless or unhappy during service. You may not mind your child's crying, but others would like to hear the service.
Would you like to volunteer? We need Sunday School teachers for the fall, an usher, a historian,  liturgists and just maybe you can think of ways that you too can help! See Pastor Steve or Jeanne Murchison for details.
Remember our Sick and Shut-ins. 
Don't forget to send a prayer, card or note.
Sick and Shut In
Deacon Mamie Barnum  @ home                       
Gladys Aldes  @ home
Annie Holmes @ Riverside Convalescent Home
New UCC logo reflects, complements denomination's Purpose, Vision, Mission Statements
Beginning with General Synod 2017 in Baltimore this summer, the United Church of Christ will begin the transition to a new logo for the denomination. The logo, last re-designed in 2004, has been updated to reflect both tradition and innovation within the church as it faces the challenges and opportunities of Christian witness in the coming decades.
The new logo's design and colors are intended to complement the graphic representation of "A Just World for All," developed to illustrate new Purpose, Vision, and Mission Statements adopted by the national setting of the church last fall.
The new logo's colors were chosen to work with both 'A Just World for All' and the '3 Great Loves campaign — Love of Children, Love of Neighbor, Love of Creation.' Blue has replaced red, with black retained as the second color, in the new design, to visually and symbolically represent Creation elements of water and earth.
Read more here.