Faith Congregational Church, a vibrant, inclusive Christian community working for social justice through service to God, each other and our neighbors.
Welcome to the Faith Congregational Church website. You will find exciting videos, articles and information designed to lift your spirit and feed your desire for helpful information. Faith Church is a diverse worship community, an inclusive, justice minded and unapologetic about our faith and our witness. We celebrate diversity, we celebrate community and we celebrate Jesus Christ. It's that simple, but be clear that there is so much more.
We invite you to explore the many ways we seek to be a faithful church in these challenging days. Ask us your questions, we like questions. Our church may be old, in fact it is the oldest predominately black church in the city of Hartford, but our thinking is not old at all. We are affiliated with the United Church of Christ, the first mainline church in America to speak our against slavery, the first mainline church to ordain a woman and the first church to ordain a gay person into ministry in our nation. We stand on the side of justice because we want to always seek to be on the right side of history and besides that to do what we believe Jesus our elder brother and head of the church commands.
If you are in the Greater Hartford area, come worship with us. Whoever you are, you would be very welcome at Faith. But now explore the website fully, come back to it often and know that we seek your prayers as we go forward in faith.
Pastor Steve
Who We Are – Where We Are Going – What We Believe!
We Celebrate Diversity
We are a church that welcomes all (and we do mean all)! No matter who you are and where you may be on life's journey, you are welcome at Faith Congregational Church. We work toward celebrating all people, young and old, Black, Brown and White, gay and straight, rich and poor; whomever God sends we will seek to embrace.
We Celebrate Community
We are a church faith community that embraces the wider community and seeks to serve in ways we can. Faith Church is a place where the community can come to talk, to work, to grow. We will be part of the solution seeking to address community concerns. We will work for justice, not just us.
We Celebrate Jesus
We will celebrate the presence of Jesus Christ in our lives. We will never apologize for our love of Jesus Christ, but will celebrate the faith of others and even those with no faith. For us Jesus is the way, the truth and the life. We will invite others to know Jesus and will share the love of Christ whenever and wherever we can.
Monday – Wednesday 9:00 – noon

Faith worshiped at Immanuel Congregational Church on the 3rd Sunday in September.  Thanks to all Faith members who attended. Next time, Immanuel will visit Faith. Look for an announcement of the date.
Mark Your Calendar
Banned Books Week, the annual celebration of the freedom to read, will be held the week of September 24th in 2017. For this year's celebration, the coalition of organizations that sponsors Banned Books Week will emphasize the importance of the First Amendment, which guarantees our inherent right to read. The American Library Association publishes a list of the Top 10 Most Challenged Books.
Kelly Shepherd
 Saturday Afternoon Jazz @ Faith
2-4 pm @ 2030 Main Street, Hartford  3rd Saturdays
Next: October 21
Saturday, OCTOBER 21, 2017
Kelly Shepherd – saxaphone
Damien Curtis – piano
James Daggs – bass
Mike Scott, Jr. – drums
Free will offering. Join us!

See Irene Pittman for tickets to the NAACP 100th Year celebration on Friday, September 22, 2017 at the Hartford Hilton.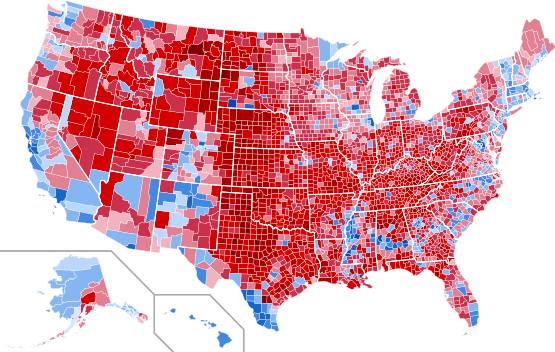 EVENT DETAILS  VOTER EDUCATION
AARP-CT Seminar on avoiding fraud and scams on Wednesday September 27  from 5:30 -8:30, cosponsored by Central CT State University. Event will take place at Welte Hall, 105 Ella Grasso Blvd. New Britain. Click HERE for more information and to register.
Hartford Larrabee Fund Association annual meeting November 2, 2017 at 9 am.  Mark your calendars now. Training in completing new application forms required for agencies that want to apply for assistance.

FCC Missions Ministry in collaboration with Community Partners in Action, would like to support their program for the third year. This program provides much needed assistance to women who were formerly incarcerated immediately after they are released from prison. These women leave prison with little or nothing and very limited resources. What these women say they want most, when they first get out, is a safe place to live (men want a job)!  For more information call Carol Knight-Mosby or Patricia Hollis or the church office.

https://d1n0c1ufntxbvh.cloudfront.net/photo/c91deb14/25887/740x/ found at https://www.themarshallproject.org/2017/09/13/from-prison-to-ph-d-the-redemption-and-rejection-of-michelle-jones
From Prison to PhD.: The Redemption and Rejection of Michelle Jones
By ELI HAGER SEPT. 13, 2017
Michelle Jones was released last month after serving more than two decades in an
Indiana prison for the murder of her 4-year-old son. The very next day, she arrived
at New York University, a promising Ph.D. student in American studies.
In a breathtaking feat of rehabilitation, Ms. Jones, now 45, became a published
scholar of American history while behind bars, and presented her work by
videoconference to historians' conclaves and the Indiana General Assembly. With no
internet access and a prison library that hewed toward romance novels, she led a
team of inmates that pored through reams of photocopied documents from the
Indiana State Archives to produce the Indiana Historical Society's best research
project last year. As prisoner No. 970554, Ms. Jones also wrote several dance
compositions and historical plays, one of which is slated to open at an Indianapolis
theater in December.
N.Y.U. was one of several top schools that recruited her for their doctoral
programs. She was also among 18 selected from more than 300 applicants to
Harvard University's history program. But in a rare override of a department's
authority to choose its graduate students, Harvard's top brass overturned Ms.
Jones's admission after some professors raised concerns that she played down her
crime in the application process.
Elizabeth Hinton, one of the Harvard historians who backed Ms. Jones, called
her "one of the strongest candidates in the country last year, period." The case
"throws into relief," she added, the question of "how much do we really believe in the
possibility of human redemption?
A Prison Sentence Ends. But the Stigma Doesn't.
OP-Ed By JAMES FORMAN Jr. SEPT. 15, 2017
Michelle Jones served 20 years in prison for a heinous crime: murdering her 4-yearold
son. During her two decades behind bars, Ms. Jones compiled a record of
accomplishment that would be remarkable even for someone who had never been
locked up. She published a scholarly article on the first prisons for women in the
United States. She wrote a play that will open in December in an Indianapolis
theater. She led a team of incarcerated women whose efforts won the Indiana
Historical Society's prize for best research project for 2016. Not best research project
by prisoners. Best project. Period.
All of this helped Ms. Jones gain admission to N.Y.U.'s doctoral program in
American studies, where she started last week. But Ms. Jones's stunning record
wasn't good enough for top administrators at Harvard University, as this paper
reported on Thursday. In a rare move, they overturned the history department's
admission recommendation and rejected Ms. Jones.
There's More to Faith Church than Sunday Mornings…
Men of Faith Men's Ministry Monday evenings @ 5:30pm   Bible Study, Food and Fellowship! All men are welcome. Call Deacon Al Strother or church office for more information. Next meeting: September 25, 2017.
Don't forget, Girl Scout Troop 10003 meets on 2nd and 4th Sundays from 1 – 2:30 pm. Our girls sold cookies to help support our local troop's activities. We praise and support their efforts to become young women of strength, intelligence, and kindness. Our troop has 30 girls and they sold an average of 138 boxes each. In 2016 they sold $14,441 in cookies; in 2017 they raised the amount to $18,252. You go, girls!
 
There is a seat for you on Tuesday at Bible study. We start at 7 pm and are studying the book of Ephesians.
Women of Faith Women's Ministry meets 3rd Sunday after service. Bring a dish to share.
Watch this space for news of our fall program.
The Youth Anti-Violence Initiative is over for the 2016-17 program year. Youth Initiative trip to Birmingham, Montgomery and Selma Alabama was amazing. See our page for pictures and more.
Faith-Based Community Events have been moved to the News & Events Tab. Check out what's happening in and around Hartford's religious community.
Our own Pennington Bible is on loan to the museum and on exhibit.
Free timed entry passes for the Museum may only be obtained through Etix (see options below). Each timed entry pass provided through Etix has a unique code and can only be used once. All timed entry passes are free, and should not be bought or sold.
Same-Day Online
Same-day timed entry passes are available online beginning at 6:30 a.m. ET daily until they run out. Same-day passes are not available via phone.
Advance Online
Advance timed entry passes for individuals are released monthly. Our next release for January 2018 passes is on Wednesday, October 4th at 9 a.m. ET. Passes go very quickly when released.
CHECK ADVANCE AVAILABILITY ON RELEASE DAY

Did You Know That You Can Borrow a Museum Pass at the Hartford Public Library?
With your library card you can borrow a pass to visit museums and attractions just as you would a book or video!
We have a NEW on-line museum pass reservation system. Use it to reserve a pass with an HPL adult or teen card up to 60 days in advance. Most of our passes are printable, meaning you can make a reservation and then print a confirmation page from home or the library to bring with you to the museum. No need to return anything to us! Out-of-town patrons may borrow a pass for same-day use only and must come into a branch to check it out.
Go HERE to reserve a pass.
Governor Malloy signs criminal justice reform bills at Faith Congregational Church
Flanked by community leaders, politicians and organizations across the political spectrum, Governor Dannel Malloy signed legislation to reform Connecticut's criminal justice system on Wednesday at Faith Congregational Church in Hartford.
The governor signed a total of nine bills, which included reforms to the pre-trial bail system, requiring a criminal conviction in order for the state to forfeit an individual's assets, and allowing barbers and hairdressers to obtain a state license despite having a prior conviction.
The governor was joined by both Republican and Democratic lawmakers, Hartford mayor Luke Bronin, community leaders and organizations such as the ACLU and the Yankee Institute for Public Policy.
"Connecticut has gone from being a laggard in criminal justice reform to really being at the very forefront of criminal justice reform nationally," Malloy said in his opening remarks.
http://www.pbs.org/newshour/bb/ex-cons-unfairly-barred-jobs-ban-box-proponents-say-yes/
No More Slumlords! CAC Organizes Low-income Tenants in Housing Campaign
7 Trends That Offer A Snapshot Of American Religion Today
White Christians are now a minority
42% of US Muslims are under 30
46% of LGBTQ Americans are religiously unaffiliated
White Christians continue to dominate the GOP, while the Democratic Party is increasingly diverse
There are major generational divides in religious affiliation
Why I serve…
Michael L. Scott, Jr
North Hartford Promise Zone Community Engagement & Collective Impact VISTA
Today, I take the opportunity to write about the North Hartford Promise Zone (NHPZ) designation, the current VISTA Team and why I chose to serve my community in this capacity at this present time. Before sharing my personal story, I want to provide a brief factual backstory of the NHPZ designation, specifically what that designation is and what it is not.
Former U.S. President Barack Obama approved twenty two (22) federally designated Promise Zones. During remarks regarding the Promise Zone delivered in the East Room of the White House (date?), President Obama rolled out the meaning (definition) of Promise Zone Communities. Obama stated that Promise Zones are "neighborhoods where we will help local efforts to meet one national goal– that a child's course in life should be determined not by the zip code she's born in, but by the strength of her work ethic and the scope of her dreams."
To be sure, the Promise Zone is a federal designation which comes with preferential points or access to federally funded grant opportunities. However, aside from the federal funding, the ownership of community change and revitalization is bottom up, not top down. As a community, we must determine the promises that we work to provide for our youth, our children as a living legacy. Along with the preference points on federal funding, each designated Promise Zone community has a team of five (5) Americorps VISTAs (Volunteers In Service To America).  The NHPZ VISTA Team consists of a Team Leader, Communication, Data and two Community Engagement/Collective Impact VISTAs. We serve as a backbone organization to support residents, community based organizations, faith based organizations, and stakeholders with the goal of working to create opportunities for collaboration and partnerships with the goal of building capacity and sustainable programs that will continue to flourish beyond the 2025 end date of the Promise Zone designation.
I serve as a Community Engagement & Collective Impact VISTA in the  North Hartford community in which I was born and raised received. North Hartford, a 3.11 square mile area of The City, received its Promise Zone designation on April 28, 2015.  Albany Avenue (Route 44) and Main Streets are the two main roads which allow commuters to travel to and from Downtown Hartford (DoNo). North Hartford has three neighborhoods: Clay Arsenal, Northeast and Upper Albany.
I grew up in the Northeast neighborhood living in Barbour Arms on Barbour Street for a minute as an infant, Ashford Street as a youth and then the corner of Garden and Charlotte Street as young man before leaving the Heartbeat to attend a southern university. There is in African Proverb that reminds us that it "takes a village to raise a child". The community that I had the privilege of calling my home was that village. That village included the Artist Collective which was located at 35 Clark Street, now located on the corner of Albany Avenue and Woodland Street. I studied dance, martial arts and music at the Collective which culminated in my African Rite of Passage during Yaboo.
The North Hartford Promise Zone is an opportunity to intentionally break down and dismantle the silos that have not resulted in a healthier, stronger or safer North Hartford community. This is an opportunity to re-create a sense of unity needed to achieve that one national goal that our 44th President and Commander-in-Chief Barack Obama identified. Many North Hartford residents have voiced their needs and concerns in the five (5) goal areas of education, public safety, health, job creation/increased economic activity, and affordable housing.
As one who grew up in the "don't talk about it, be about it generation", it is time for us to "community-up", one individual, one family, one block, one Neighborhood Revitalization Zone (NRZ) at a time to re-create the village that our children and youth both need and deserve in order achieve the "scope" of their dreams and to thrive.
I chose to commit to one year of service as a VISTA in the community that was that village for me. Not satisfied with talking about the problems that weaken our community, I wanted to act and to work to be part of the solution. Each of us is part of the solution. Each of us is part of the promise. I witness this each day.
Like the Team of VISTAs, each resident, each family, community based organization, faith based organization, and stakeholder is part of the solution and part of the promise to re-create unity and a stronger, healthier Heartbeat.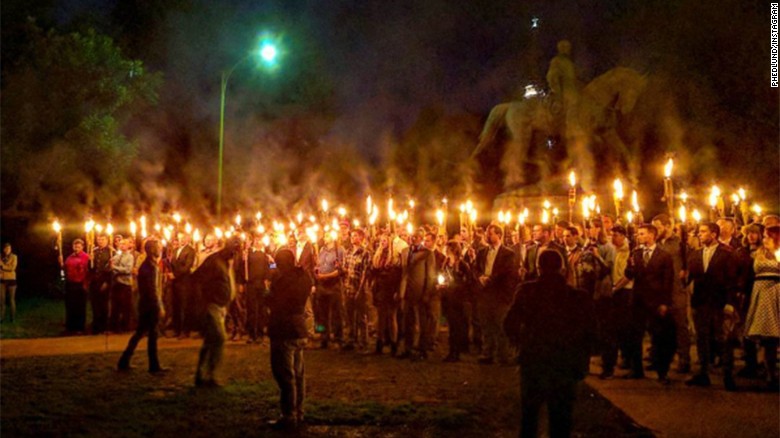 Every Month is Women's History Month Because Women's History IS Everyone's History
Every Month is Black History Month Because Black History IS American History
High Gas Prices? Check Out These Apps!
Gas Buddy
Gas Guru
Waze
Dash
Fuel Finder (iPhone only)
Going to the same gas station without looking for better prices
Waiting to fill up until your tank is almost empty
 Read the rest of the habits HERE
Read the entire article HERE.
For more information on African American health issues click on these sites:
Diabetes
Asthma
Lung cancer
Stroke
High blood pressure
Sarcodosis
Cancer
Vaccines: Are Yours Up to Date?
Adults needs vaccines, too! Sometimes we forget that we need booster shots, or special vaccines if we are traveling to certain places. check with your doctor or clinic to see if you need any of these protections.
MMR = measles, mumps, rubella
hepatitis
HPV for those under 26
chickenpox
shingles for those over 60
flu
DPT for children and DT booster for adults

credit: https://www.worlddiabetesfoundation.org/projects/india-wdf15-941
Diabetic Foot Care
If your toes are tingly, cracked or sore, if your feet are numb, cold or prone to infection, you could have diabetes-related foot problems. One study found that as many as 50 percent of people with diabetes have nerve damage to their feet.
Inspect your feet
Protect them from extreme temperatures
Wear comfortable, well fitting shoes
Prevent blood sugar spikes
Watch the slideshow here.
 Low Carb Snacks
hard boiled eggs
celery and peanut butter
nuts
hummus and vegetable dippers
edamame
fruit and cheese
fruit and cottage cheese
What is the best diet to follow?
Some general rules to follow for good health include eating less sodium and sugars, add more whole grains and fiber, eat colorful fruits and vegetables, don't smoke, and exercise. According to US News, here are the best diets of 20017:
the DASH diet for heart health
the Mediterranean diet
the MIND diet
the Flexitarian diet
the MAYO Clinic diet
the TLC diet
Weight Watchers
Read the entire list here.