Faith Congregational Church, a vibrant, inclusive Christian community working for social justice through service to God, each other and our neighbors.
Welcome to the Faith Congregational Church website. You will find exciting videos, articles, and information designed to lift your spirit and feed your desire for helpful information. Faith Church is a diverse worship community, an inclusive, justice-minded and unapologetic about our faith and our witness. We celebrate diversity, we celebrate community and we celebrate Jesus Christ. It's that simple, but be clear that there is so much more.
We invite you to explore the many ways we seek to be a faithful church in these challenging days. Ask us your questions, we like questions. Our church may be old, in fact, it is the oldest predominately black church in the city of Hartford, but our thinking is not old at all. We are affiliated with the United Church of Christ, the first mainline church in America to speak out against slavery, the first mainline church to ordain a woman and the first church to ordain a gay person into ministry in our nation. We stand on the side of justice because we want to always seek to be on the right side of history and besides that to do what we believe Jesus our elder brother and head of the church commands.
If you are in the Greater Hartford area, come worship with us. Whoever you are, you are very welcome at Faith. Now explore the website fully, come back to it often and know that we seek your prayers as we go forward in faith.
Pastor Steve
Who We Are – Where We Are Going – What We Believe!
We Celebrate Diversity
We are a church that welcomes all (and we do mean all)! No matter who you are and where you may be on life's journey, you are welcome at Faith Congregational Church. We work toward celebrating all people, young and old, Black, Brown, and White, gay and straight, rich and poor; whomever God sends we will seek to embrace.
We Celebrate Community
We are a church faith community that embraces the wider community and seeks to serve in ways we can. Faith Church is a place where the community can come to talk, to work, to grow. We will be part of the solution,  seeking to address community concerns. We will work for justice, not just us.
We Celebrate Jesus
We will celebrate the presence of Jesus Christ in our lives. We will never apologize for our love of Jesus Christ but will celebrate the faith of others and even those with no faith. For us, Jesus is the way, the truth, and the life. We will invite others to know Jesus and will share the love of Christ whenever and wherever we can.
Monday, Wednesday & Friday  9:00 – noon        860-547-0820
Faith Celebrates Its 200th Anniversary!
Faith Congregational Church in Hartford, Connecticut began in 1819 as a place for African Americans to worship on their own since they were previously only able to worship in the backs of churches and in church galleries (balconies). Unable to sit in the main sanctuary and tired of second class treatment, a group of African Americans began worshipping in the conference room of the First Church of Christ in Hartford, Connecticut, which is now known as Center Church. Our ancestor congregation moved to a building on State Street in 1820 and formed the first black Congregational Church in Connecticut and the third oldest in the nation. (According to Mary M. Donohue and Whitney Bayers writing for Connecticut Explored at connecticuthistory.org, Dixwell Avenue Congregational Church in New Haven was founded in 1820 as the African Ecclesiastical Society by Simeon Jocelyn, a white abolitionist, and 24 former slaves.)
The church, now known as Faith Congregational Church, initially called itself the African American Religious Society of Hartford and vowed to create a place of worship where there would be no assigned seating and where anyone was welcome to worship. The congregation purchased property in 1826 where it built a stone-and-brick church on the corner of Talcott and Market Streets.
For more information, read HERE  
Scholarship Sunday is June 9
We will be celebrating members of Faith who are graduating from high school, post-high school programs, college/university, or graduate school. Come raise the roof for our graduates. We are so proud of them.
Can You Burn in the Kitchen?
Are you a good cook? Do you "Put Your Foot In It" in the kitchen? Faith Church is writing its own cookbook. Here is your opportunity to have 3 favorite recipes – with your own special touches – immortalized! Submit 3 of your favorite recipes to be included in the book. See Jennifer Robinson, JoAnn Robinson or Deacon Charron for details.
In Harmony With God: 200th Anniversary Concert Series @ Faith Church

Concert Schedule
June 9, 2019                    Norma Sproul, Soprano
August 25, 2019             Carrie Wilson, Soprano
September 22, 2019      William Beckham, Pianist
October 27, 2019           Earl Gardner, Bass and Patricia Gray,                                                                       Soprano
Wayne Dixon, Minister of Music
Save the Date 
October 19 for Faith's Fashion Show and Luncheon
How Careful Are You When Online?
 When you are reading your email, do you click on attachments from people you don't know? Do you click on attachments from people you do know without verifying that they sent you something? What about free things, like games, you can download – how careful are you? Do you back up your work to the cloud or a portable hard drive? How are you protecting yourself?    In Baltimore and Beyond, a Stolen N.S.A. Tool Wreaks Havoc By NICOLE PERLROTH and SCOTT SHANE
American cities are being hijacked with an N.S.A. cyberweapon that has already done billions of dollars in damage overseas. The N.S.A. will say nothing. Read the NY Times article HERE.
Save the Date: The first Annual Meeting of the newly formed Together, As One Conference (CT, MA and RI) will be Nov. 1 – 2, 2019, in Worcester, MA

The UCC General Synod will take place in Milwaukee, WI on June 21-25, 2019 and the Massachusetts, Rhode Island, and Connecticut Conferences are collaborating to sponsor a trip to Youth @ Synod.   Youth at Synod is for young leaders ages 13 to 18 who want to experience the vibrant diversity of the wider church.  Teens from all over the country will participate in worship and plenary sessions, attend hearings and track resolutions, and join in mission work to serve the greater Milwaukee area.  Synod is an opportunity to nurture advocacy skills around justice issues.  More information  
Youth and Racism
By Isaac Monts, Associate for Justice and Leadership, Connecticut Conference UCC
There are a lot of things that we don't know about our history, even after taking years of courses in school. For instance, did you know that an African American inventor, Henry Sampson, helped create the first cell phone? Did you know that the automatic doors of an elevator were invented and patented by a black man named Alexander Miles? What about the blood plasma bag. Did you know a black man pioneered that as well? Yeah.. Me either!  His name was Charles Richard Drew. 
At the heart of our "Did You Know" Youth Racial Justice Program, we look to unmask the covert forms of racism that live within our country, and shed light on information that is commonly unknown in the younger generation.
Read more, and find out how to bring a Youth Racial Justice Program to your church.  
@ Our Community
A unified House of Representatives gave final legislative approval Tuesday to a bill that would ban the gay and transgender panic defense.
The measure was already approved by the Senate and now heads to Gov. Ned Lamont, a Democrat who has been a strong supporter of gay, lesbian, bisexual and transgender rights.
JOB CORPS is recruiting. recruiting.jobcore.gov or (800) 733-JOBS [5627]  
City of Hartford Job Opportunities
The City of Hartford is currently hiring:
Finance – Data Input Clerk
Families, Children, Youth & Recreation – Early Learning Center Teacher 
Families, Children, Youth & Recreation – Early Learning Center Teacher Assistant
Emergency Services & Telecommunications – Dispatcher Trainee

Health & Human Services – Sanitarian I & II (90 Day Temp)

Building & Trades – Inspector II
Families, Children, Youth & Recreation – Life Guard (Seasonal)
Public Works – Maintainer I
Health & Human Services – Nutritionist I

Health & Human Services – Sanitarian Inspector

Families, Children, Youth & Recreation – Senior Day Care Teacher
Human Resources – Senior Analyst
Families, Children, Youth & Recreation – Senior Life Guard
Development Services – Senior Planner
Development Services – Zoning Enforcement Officer
Click here to learn more and apply
Apply Online Today!  The U.S. Census Bureau is seeking qualified office staff for 2020 Census operations in the local area. They provide:
Excellent Pay
Flexible Hours
Paid Training
Temporary Positions
Apply Online Today@ 2020census.gov/jobs
1-855-JOB-2020  (1-855-562-2020)
Federal Relay Service: (800) 877-8339 TTY / ASCII
www.gsa.gov/fedrelay


SNAP SCHOLARSHIPS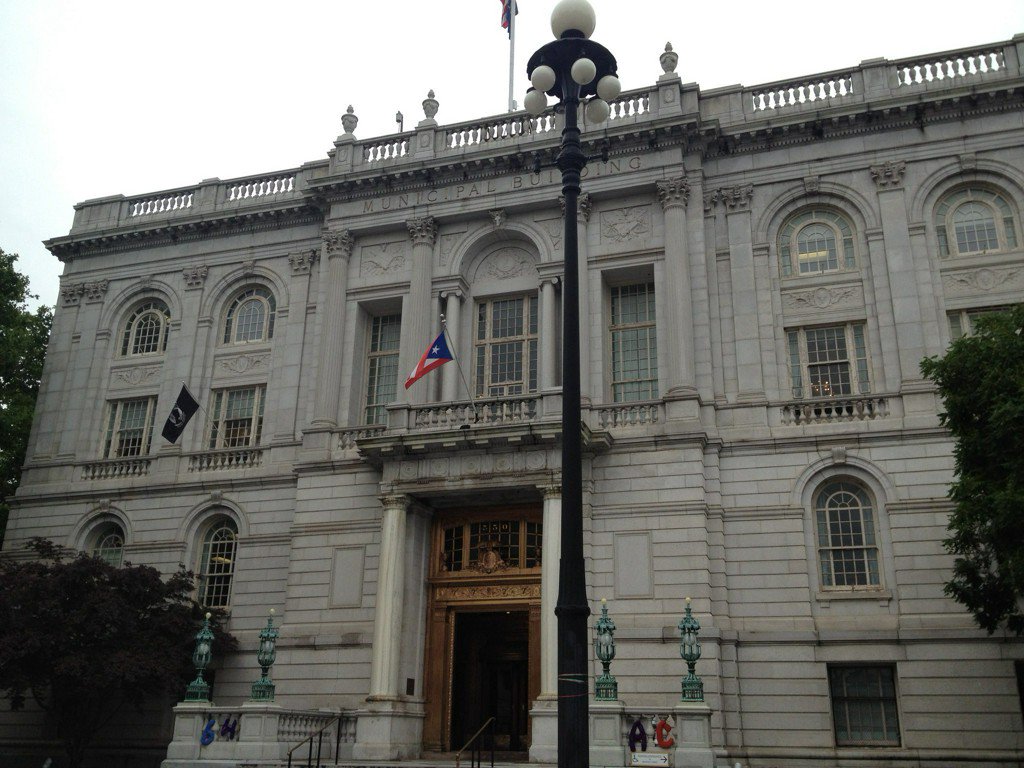 The next Council meeting will be held on Monday, June 10, 2019 at 7 PM, preceded at 6 PM by public comments.  All meetings are held in Council Chambers in Hartford City Hall, 550 Main Street, 2nd Floor.
Click Here for a Complete List of Meetings Dates & Agendas  

Board of Education Meetings

Health & Human Services – Change in Dial A Ride Shuttle Schedule
EFFECTIVE 01/21/2019 there will be a change in the Monday Grocery Shuttle schedule.  Please click on image to download complete schedule. 
African American Literature Book Club @ Downtown Hartford Public Library
The AAL Book Club is for anyone interested in reading and discussing African American literature, both fiction and nonfiction, as well as sharing information and learning about the African American experience.  It is an opportunity for us to get to know each other while we engage in lively and stimulating discussion of topics of interest to us all.
Please RSVP to Carolyn Korber at cjkorber@gmail.com.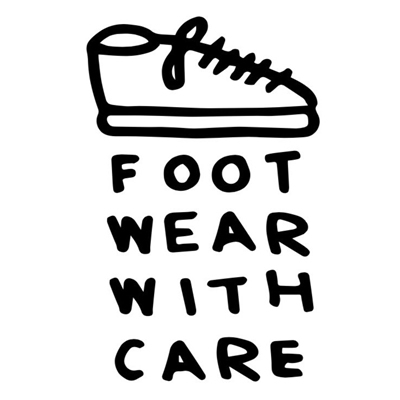 Do you know about this? Footwear with Care provides new shoes and socks to homeless folks. Read all about their work and look for the next date if you know someone who might need shoes.
Faith Congregational Church has a 200-year legacy that includes a noteworthy collection of historical materials.  "We have an amazing collection of historical papers and photographs here at our church. We have a number of bibles dating back our early days, including the Pennington bible," says Rev. Stephen W Camp, senior pastor. Pennington, the first black student to attend Yale University, was an escaped slave who became known as a preacher and writer and was a leader in the abolition movement. He and his congregation provided leadership and funds in the legal campaign for the release of the Mende people taken hostage in the Amistad case.
Every Month is Black History Month Because Black History IS American History
Do You Know Dolester Miles?
Birmingham, Alabama's Dolester Miles won the 2018 James Beard Award for Outstanding Pastry Chef. In honor of her big win (and her restaurant, Highland's Bar and Grill, we're sharing our profile of her from our May/June Southern issue, where we name Dolester as one of 10 Southern Bakers You Should Know. Also, try her recipe for Bourbon-Glazed Pound Cake! Read more HERE.
According to the NY Times, "[John] Edge [the food writer and historian] holds Ms. Miles in high regard for her ability to be thoroughly modern with some desserts but also to reach back into African-American baking traditions and bring forth impeccable renditions of classic Southern cakes and pies. "She has to meet the standards of a diner's grandmother," he said. "But Dol also meets the expectation of the fine-dining customer. That straddle is hard to manage." Read more HERE.
Try her recipe for coconut pecan cake HERE.
Try her blueberry cobbler recipe HERE. 
Harriet Tubman $20 Bill Is Delayed Until Trump Leaves Office, Mnuchin Says   By ALAN RAPPEPORT
Under a proposed redesign of the $20 bill, Harriet Tubman would have replaced Andrew Jackson. Universal History Archive/Getty Images
WASHINGTON — Harriet Tubman — former slave, abolitionist, "conductor" on the Underground Railroad — will not become the face of the $20 bill until after President Trump leaves office, Treasury Secretary Steven Mnuchin said Wednesday. Read the entire article HERE.
@ Justice
Achy Hips, Knees or Back?
For easy exercises to deal with the pains of getting older, or perhaps you are just out of shape, click HERE for an AARP article.  Physical therapists share their stretching and strengthening moves.
Eat these foods to improve your cholesterol (yum)
olive oil and olives
beans
avocados
strawberries, blueberries, blackberries
nuts like walnuts, almonds
whole grains
tuna, salmon and other oily fish
apples, pears
Summer: Billings Forge Green at 539 Broad Street; winter: The Studio, 563 Broad StreetHartford, CTPhone: 860-548-9877
This summer market features farmers, music, artists, and crafters. Picnic tables are available. Weekly specialty vendors bring everything from granola to healthy cleaning solutions. The indoor winter market offers meat, cheese, coffee, breads, preserves, root and winter crop vegetables, and greenhouse-grown greens. 
Summer dates and hours : early June through October, Thursdays, 11 a.m.-2 p.m. at Broad Street on the Green. 
Winter dates and hours: early November through May, Thursdays, 11 a.m.-2 p.m. at Billings Forge, 563 Broad Street.
Health Care for All is Justice for All