Faith Congregational Church, a vibrant, inclusive Christian community working for social justice through service to God, each other and our neighbors.
Welcome to the Faith Congregational Church website. You will find exciting videos, articles, and information designed to lift your spirit and feed your desire for helpful information. Faith Church is a diverse worship community, an inclusive, justice-minded and unapologetic about our faith and our witness. We celebrate diversity, we celebrate community and we celebrate Jesus Christ. It's that simple, but be clear that there is so much more.
We invite you to explore the many ways we seek to be a faithful church in these challenging days. Ask us your questions, we like questions. Our church may be old, in fact, it is the oldest predominately black church in the city of Hartford, but our thinking is not old at all. We are affiliated with the United Church of Christ, the first mainline church in America to speak out against slavery, the first mainline church to ordain a woman and the first church to ordain a gay person into ministry in our nation. We stand on the side of justice because we want to always seek to be on the right side of history and besides that to do what we believe Jesus our elder brother and head of the church commands.
If you are in the Greater Hartford area, come worship with us. Whoever you are, you are very welcome at Faith. Now explore the website fully, come back to it often and know that we seek your prayers as we go forward in faith.
Pastor Steve
Who We Are – Where We Are Going – What We Believe!
We Celebrate Diversity
We are a church that welcomes all (and we do mean all)! No matter who you are and where you may be on life's journey, you are welcome at Faith Congregational Church. We work toward celebrating all people, young and old, Black, Brown, and White, gay and straight, rich and poor; whomever God sends we will seek to embrace.
We Celebrate Community
We are a church faith community that embraces the wider community and seeks to serve in ways we can. Faith Church is a place where the community can come to talk, to work, to grow. We will be part of the solution,  seeking to address community concerns. We will work for justice, not just us.
We Celebrate Jesus
We will celebrate the presence of Jesus Christ in our lives. We will never apologize for our love of Jesus Christ but will celebrate the faith of others and even those with no faith. For us, Jesus is the way, the truth, and the life. We will invite others to know Jesus and will share the love of Christ whenever and wherever we can.
Monday – Wednesday 9:00 – noon        860-547-0820
New International Version (NIV)  Holy Bible, New International Version®, NIV® Copyright ©1973, 1978, 1984, 2011 by Biblica, Inc.® Used by permission. All rights reserved worldwide.
Ash Wednesday   
03/06

6 pm – Pastor Steve
Wonderful Wednesday in the Word   
3/13

noon – Cori Mackey,  Christian Activities Council
Wonderful Wednesday in the Word   
3/20

noon – Rev. Sonya Green, Union Baptist
Wonderful Wednesday in the Word   
3/27

noon -Min. Patricia Hollis, Faith Congregational
Wonderful Wednesday in the Word   
04/03

noon -Rev. Arthur Gaither, Faith Congregational
Wonderful Wednesday in the Word   
04/10

noon – Rev. Isaac Lawson, Asylum Hill CC
Maundy Thursday
4/18

6 pm – Rev. Marianne MacCullagh, Faith Congregational
Good Friday 
4/19

6 pm – Pastor Steve
Easter Service – Resurrection Sunday 
4/21

 10 am – Pastor Steve

 

Lunch provided for Wonderful Wednesday in the Word attendees.
The community conversation is being organized with bi-partisan support from Hartford City Council members Wildaliz Bermudez, T.J. Clarke, Claudine Fox, rJo Winch and Larry Deutsch in collaboration with the ACLU, Faith Church and the NAACP. The evening will be moderated by Dr. Bilal D. Sekou, Associate Professor of Political Science, Economics and International Studies at the University of Hartford. There are currently 2 proposed ordinances on drones and surveillance before the Hartford City Council. 
one ordinance outlines policy as adopted by the Hartford Police Department
the other has been brought forth by the 5 Council members and is intended to allow for more transparency on surveillance technology use
Faith Celebrates Its 200th Anniversary!
Faith Congregational Church in Hartford, Connecticut began in 1819 as a place for African Americans to worship on their own since they were previously only able to worship in the backs of churches and in church galleries (balconies). Unable to sit in the main sanctuary and tired of second class treatment, a group of African Americans began worshipping in the conference room of the First Church of Christ in Hartford, Connecticut, which is now known as Center Church. Our ancestor congregation moved to a building on State Street in 1820 and formed the first black Congregational Church in Connecticut and the third oldest in the nation. (According to Mary M. Donohue and Whitney Bayers writing for Connecticut Explored at connecticuthistory.org, Dixwell Avenue Congregational Church in New Haven was founded in 1820 as the African Ecclesiastical Society by Simeon Jocelyn, a white abolitionist, and 24 former slaves.)
The church, now known as Faith Congregational Church, initially called itself the African American Religious Society of Hartford and vowed to create a place of worship where there would be no assigned seating and where anyone was welcome to worship. The congregation purchased property in 1826 where it built a stone-and-brick church on the corner of Talcott and Market Streets.
For more information, read HERE  
In Harmony With God: 200th Anniversary Concert Series @ Faith Church
May 5, 2019                    Hymn Festival
June 9, 2019                    Norma Sproul, Soprano
August 25, 2019             Carrie Wilson, Soprano
September 22, 2019      William Beckham, Pianist
October 27, 2019           Earl Gardner, Bass and Patricia Gray, Soprano
Wayne Dixon, Minister of Music

AJ Johnson, left, and Cori Mackey are organizers with the Christian Activities Council, a Hartford social justice group that ousted a notorious New York landlord from his North End public housing complex. Mackey is the executive director of the Vine Street organization. (Patrick Raycraft / Hartford Courant)
Read the article HERE. 
CAC Doing a New Thing!

The UCC General Synod will take place in Milwaukee, WI on June 21-25, 2019 and the Massachusetts, Rhode Island, and Connecticut Conferences are collaborating to sponsor a trip to Youth @ Synod.   Youth at Synod is for young leaders ages 13 to 18 who want to experience the vibrant diversity of the wider church.  Teens from all over the country will participate in worship and plenary sessions, attend hearings and track resolutions, and join in mission work to serve the greater Milwaukee area.  Synod is an opportunity to nurture advocacy skills around justice issues.  More information
Mission Trip    The Conference is organizing a week-long trip to the Cheyenne River Sioux Reservation in South Dakota from May 11 to May 18, 2019.  Simply Smiles, an organization founded by Bryan Nurnberger, who grew up in the Naugatuck UCC congregation, will be our hosts and guides.  We will be staying in the town of La Plant, one of the most impoverished places in America, working to restore hope for a better future. We have not finalized travel arrangements, but the total cost should be about $1,400.  Many congregations will provide support for members.  Online registration  –  https://macucc-reg.brtapp.com/SimplySmilesServiceandLearningTrip
Are You Looking for a Job?
JOB CORPS is recruiting. recruiting.jobcore.gov or (800) 733-JOBS [5627]
City of Hartford Job Opportunities
The City of Hartford is currently hiring for the following positions:
Public Works – Parks Superintendent
Families, Children, Youth & Recreation – Early Learning Teacher Assistant
Emergency Services Telecommunications – Dispatcher Trainee
Fire Department – Cadet
Families, Children, Youth & Recreation – Life Guard (Seasonal)

Management, Budget & Grants – Management Analyst

Police Department – Microcomputer Technician

Police Department – Cadet

Police Department – Officer

Corporate Counsel –  Paralegal I & II
Development Services – Senior Planner
Click here to learn more and apply
Apply Online Today!
The U.S. Census Bureau is seeking qualified office staff for 2020 Census operations in the local area. They provide:
Excellent Pay
Flexible Hours
Paid Training
Temporary Positions
Apply Online Today@ 2020census.gov/jobs
1-855-JOB-2020  (1-855-562-2020)
Federal Relay Service: (800) 877-8339 TTY / ASCII
www.gsa.gov/fedrelay
SNAP SCHOLARSHIPS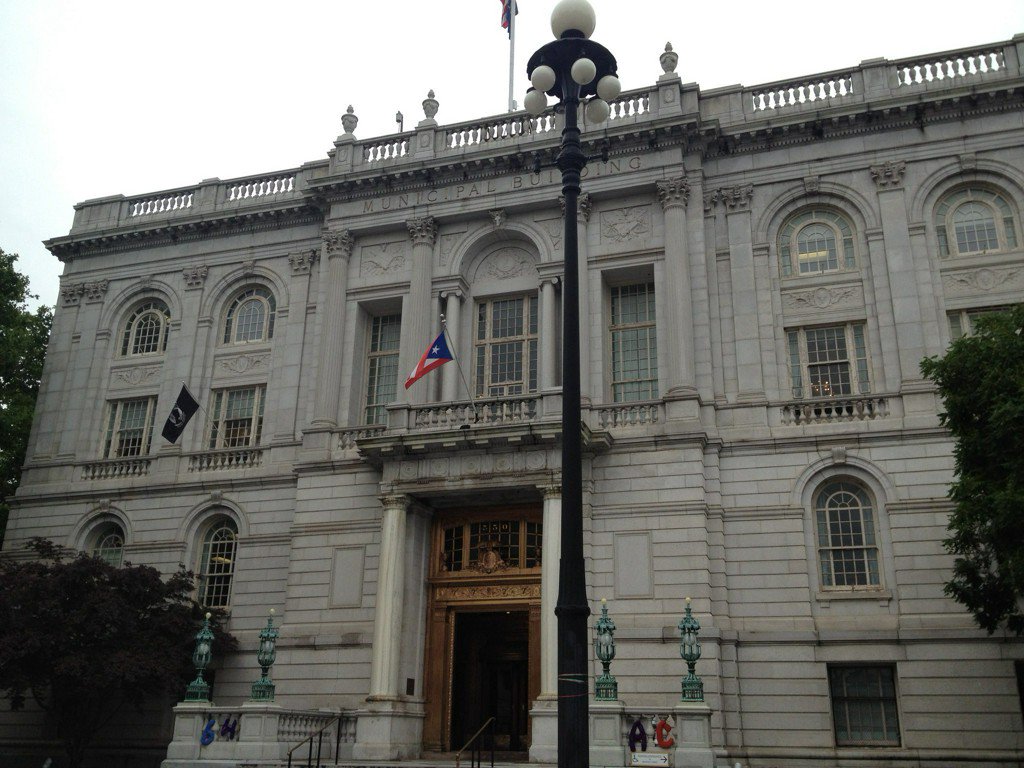 The next Council meeting will be held on Monday, March 11, 2019 at 7 PM, preceded at 6 PM by public comments.  All meetings are held in Council Chambers in Hartford City Hall, 550 Main Street, 2nd Floor.
Click Here for a Complete List of Meetings Dates & Agendas  
Board of Education Meetings
Encounters: #MeToo 
Saturday, March 9, 2019 10 am – noon with lunch to follow
Hartford Courant Room  Wadsworth Atheneum Museum of Art
600 Main Street, Hartford
Join us as we discuss artistic responses to gender and sexual violence alongside the powerful, contemporary movement which brings light to sexual harassment and sexual assault. Participants will join in a dialogue exploring the #MeToo movement and the paintings of MATRIX artist Emily Mae Smith, on exhibit at the Wadsworth Atheneum. Additional texts under discussion will be posted in advance. The event is free, but please RSVP faculty@wadsworthatheneum.org to reserve a seat and lunch.
Health & Human Services – Change in Dial A Ride Shuttle Schedule
EFFECTIVE 01/21/2019 there will be a change in the Monday Grocery Shuttle schedule.  Please click on image to download complete schedule. 
Faith Congregational Church has a 200-year legacy that includes a noteworthy collection of historical materials.  "We have an amazing collection of historical papers and photographs here at our church. We have a number of bibles dating back our early days, including the Pennington bible," says Rev. Stephen W Camp, senior pastor. Pennington, the first black student to attend Yale University, was an escaped slave who became known as a preacher and writer and was a leader in the abolition movement. He and his congregation provided leadership and funds in the legal campaign for the release of the Mende people taken hostage in the Amistad case.
Americans are being forced to choose between a cherished lie and a disconcerting truth as they prepare to celebrate the centennial of the 19th Amendment in 2020. While middle-class white women celebrated with ticker tape parades, black women in the former Confederacy were being defrauded by voting registrars or were driven away from registration offices under threat of violence. Read the article here.
When You Are Lost, Thank Gladys West for Your GPS
byCathy Dyson, The (Fredericksburg, Va.) Free Lance-Star /AP via militarytimes.com
Gladys West was putting together a short bio about herself for a sorority function that recognized senior members of the group.  She noted her 42-year career at the Navy base at Dahlgren and devoted one short-and-sweet line to the fact she was part of the team that developed the Global Positioning System in the 1950s and 1960s. Read more HERE.
Every Month is Black History Month Because Black History IS American History
Do you know who Eunice Hunton Carter is? Read about her groundbreaking career in this fascinating book written by her grandson, Yale Law School professor and author Stephen L Carter.
INVISIBLE  The Forgotten Story of the Black Woman Lawyer Who Took Down America's Most Powerful Mobster 
By Stephen L. Carter
Illustrated. 364 pp. Henry Holt & Company. $30.
"It is the curse of historians … to judge the past by the norms of the present." Stephen L. Carter has good reason to make this blunt judgment early in his latest book, which is devoted to his grandmother Eunice Hunton Carter. Her privileged life and her career as a prosecutor constitute a more complicated narrative than the one contemporary readers may expect of an African-American woman who lived during the first half of the 20th century.  Read more HERE or check the book out from the Hartford Public Library.
Mabel Grammer, Whose Brown Baby Plan Found Homes for Hundreds
By Alexis Clark
They were called "brown babies," or "mischlingskinder," a derogatory German term for mixed-race children. And sometimes they were just referred to as mutts.  Born during the occupation years in Germany after World War II, the offspring of German women and African-American soldiers, their fathers were usually transferred elsewhere and their mothers risked social repercussions by keeping them, so the babies were placed in orphanages. But when Mabel Grammer, an African-American journalist, became aware of the orphaned children, she stepped in.  Read more about this extraordinary woman HERE and HERE.  The documentary, Brown Babies: The Mischlingskinder Story is available for use to libraries, schools and museums. For more information about the film, visit http://brownbabiesfilm.com/.
Black Heritage Stamp Series Exhibition
On display February – March 2019
Hartford History Center, Hartford Public Library
500 Main Street, Hartford, CT 06103
The stamps in the Black Heritage Stamp Series are the longest running United States commemorative stamps. This series began in 1976 honoring the achievements, contributions, and influences of African Americans who helped shaped American culture. This series exhibition has been curated by collector Alicia Labrador of Bridgeport, CT.