From our Faith Church family, please be safe during the Covid-19 pandemic.  Wear your masks, sanitize and frequently wash your hands, and stand 6 feet away from others.
FAITH CONGREGATIONAL CHURCH 
SOUTHERN NEW ENGLAND CONFERENCE UNITED CHURCH OF CHRIST
2030 Main Street Hartford, CT 06120
Phone: 860-547-0820 ~ faithmatterstoday.org
Rev. Cleo Graham, Pastor
Have a Great Week!!!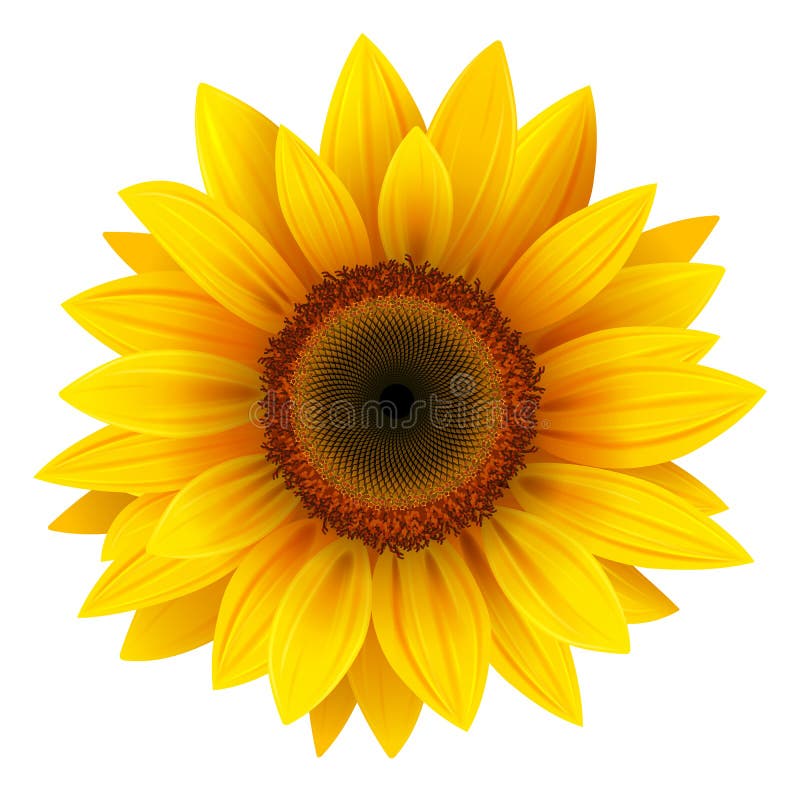 Join Zoom Meeting – Sunday Worship Service
https://us02web.zoom.us/j/81226746123?pwd=UFQ1eXRjaTZKMjNHdGtWM2lJVW53QT09
Meeting ID: 812 2674 6123
Joining By Phone
Dial by your location
+1 301 715 8592 US (Washington DC)  +1 312 626 6799 US (Chicago)
+1 929 205 6099 US (New York)  Meeting ID: 812 2674 6123
MANY WAYS TO GIVE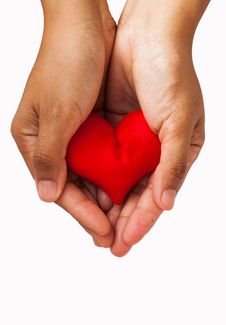 1. Instructions for giving by text: Here is the Faith Church give-by-text number:
Text: 73256  Type: faithchurch and follow the prompts
2. Give online at https://www.faithmatterstoday.org
3. Give by check mailed to Faith Congregational Church, Southern New England Conference, United Church of Christ at 2030 Main St., Hartford, CT, 06120
Everything we have all belongs to God, honoring Him by giving back and watch how He will turn your situation around.  God sees and knows your heart and will bless your seed.  Make an investment in your growth and reach new heights in your purpose.
Thank You For Giving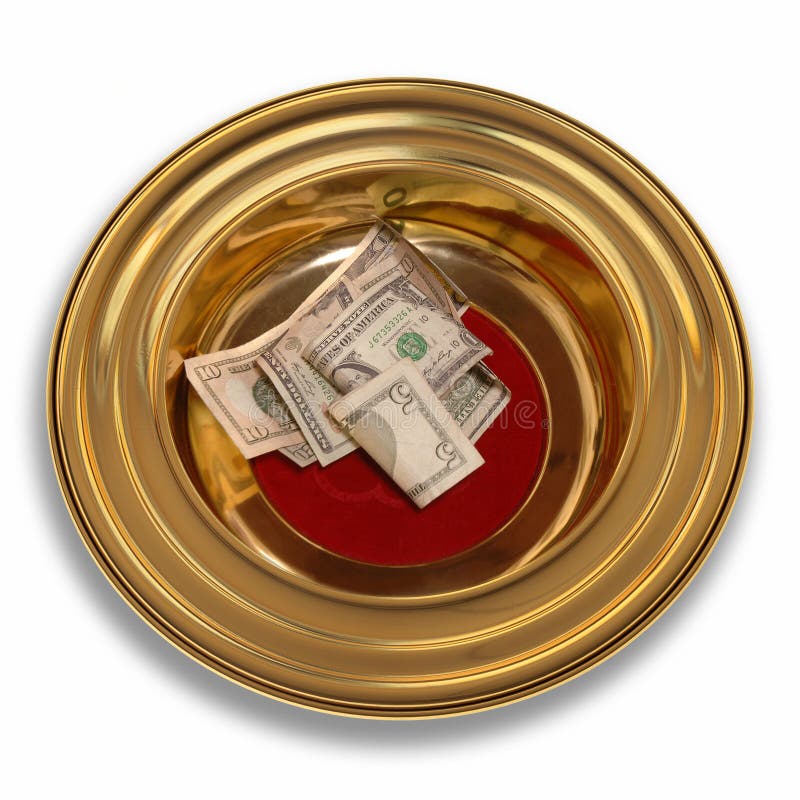 REALM CONNECT – Another Way to Give
Our church is moving to a new kind of church record keeping solution called Realm®. It primarily serves the administrative needs of our staff, but it also offers some exciting opportunities to support the way you are involved in our church. Not only will this improve work life for our ministry staff, it will make it easier for our church family to connect with each other, keep up with what's going on, and grow as a connected community of believers.
There are three things you should know before we highlight what you can do:
1. We're updating the administrative tools our staff uses to run the daily operations of our church.
2. We're adding more ways to communicate and connect as a church, all while leaving current methods in place.
3. You determine how much you want to make this part of your experience with our church, but we encourage you to participate.
To get the app at iTunes, click below.
To get the app at Google Play, click HERE.
OR click on the QR graphic here….
To utilize REALM CONNECT you must first receive an Invite Code. If you have any questions, please contact Treasurer Gail Martin at faithmatters.treasurer@gmail.com.
     _____________________________
John 6:1-21
Feeding the Five Thousand
6 After this Jesus went to the other side of the Sea of Galilee, also called the Sea of Tiberias.[a] 2 A large crowd kept following him, because they saw the signs that he was doing for the sick. 3 Jesus went up the mountain and sat down there with his disciples. 4 Now the Passover, the festival of the Jews, was near. 5 When he looked up and saw a large crowd coming toward him, Jesus said to Philip, "Where are we to buy bread for these people to eat?" 6 He said this to test him, for he himself knew what he was going to do. 7 Philip answered him, "Six months' wages[b] would not buy enough bread for each of them to get a little." 8 One of his disciples, Andrew, Simon Peter's brother, said to him, 9 "There is a boy here who has five barley loaves and two fish. But what are they among so many people?" 10 Jesus said, "Make the people sit down." Now there was a great deal of grass in the place; so they[c] sat down, about five thousand in all. 11 Then Jesus took the loaves, and when he had given thanks, he distributed them to those who were seated; so also the fish, as much as they wanted. 12 When they were satisfied, he told his disciples, "Gather up the fragments left over, so that nothing may be lost." 13 So they gathered them up, and from the fragments of the five barley loaves, left by those who had eaten, they filled twelve baskets. 14 When the people saw the sign that he had done, they began to say, "This is indeed the prophet who is to come into the world."
15 When Jesus realized that they were about to come and take him by force to make him king, he withdrew again to the mountain by himself.
Jesus Walks on the Water
16 When evening came, his disciples went down to the sea, 17 got into a boat, and started across the sea to Capernaum. It was now dark, and Jesus had not yet come to them. 18 The sea became rough because a strong wind was blowing. 19 When they had rowed about three or four miles,[d] they saw Jesus walking on the sea and coming near the boat, and they were terrified. 20 But he said to them, "It is I;[e] do not be afraid." 21 Then they wanted to take him into the boat, and immediately the boat reached the land toward which they were going.
New Revised Standard Version Bible, copyright © 1989 the Division of Christian Education of the National Council of the Churches of Christ in the United States of America. Used by permission. All rights reserved.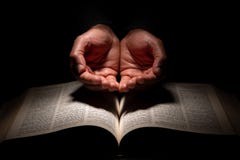 Our God who art in heaven, Hallowed be thy matchless name
Let Your Kingdom reign in heaven. Dwell on earth in us, the same
Give us, Lord, this day for worship; Give us manna from on high
Give us bread to serve your kingdom, Lord our name we glorify.
Lord, forgive us, free us, love us, Grant us wisdom to forgive
Lead us not into temptation; grant us grace so we can live
Evil cannot stand against us, Your deliverance we need
Bind us, Lord, in one another, We, Your church, Your love receive.
Thine the kingdom, Thine the power, Thine the glory evermore
Thine all majesty and honor God to you we praise, adore
You are God, You reign forever, "Sovereign Holy Lord!" we sing
Our God who art in heaven Lord, eternal King of Kings.
Written by Tony McNeil and dedicated to Ebenezer Baptist Church in Atlanta, and sung to the tune "Nettleton/Come Thy Fount."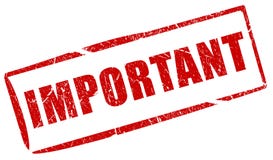 Dear Sisters and Brothers in Christ,
We look forward to the day when we will once again gather in our beautiful sanctuary to worship together.  We are pleased to share with you a letter which is part of a document from the conference ministers, "Guidance for Phasing Forward to In-Person Gatherings."  Please note the Conference's conclusion at the end of the letter pertaining to in person worship being suspended through "at least" the end of the summer.  The part of the letter you're receiving in this e-mail does not include the recommended phases, which is a detailed guide to resuming in-person gatherings.  We encourage you to read these phases in the complete document by going to the Southern New England Conference website, www.sneucc.org . There's a new section, Phasing Forward.  Additionally, there is also a video which can be viewed on Facebook.
Blessings,
The Worship Committee (Ashley Rogers, Arthur Rooks, Andrew Strother)
Deacon Charron Stoddart, Chair
Patricia Hollis, Moderator
Guidance for Phasing Forward to In-Person Gatherings
Updated version – May 20, 2020
  "But seek the welfare of the city where I have sent you into exile, and pray to the Lord on its behalf, for in its welfare you will find your welfare." ~ Jeremiah 29:7
This is a time unlike anything we have experienced in our lifetimes.  This is a challenging time for all of us.  We have had moments of creative ingenuity and moments of overwhelming exhaustion.
We entered it in chaos, we plan to move through it with intention.  We're not reopening.  Because we never closed.  We have engaged ministry in new ways.  We will move forward in new ways.
First, there is no way to ensure the overall safety of our congregations and communities until there is a trusted vaccine.
Second, in person worship in sanctuaries is one of the types of gatherings that is most likely to spread the infection.
In an enclosed room over a length of time the airborne viral particles can reach every corner.  6-foot or 12-foot physical distancing will not prevent this.

Speaking, praying and singing aloud propels the virus even further than just breathing.

Using masks limits but does not prevent the transmission of the disease.

Common surfaces abound.

We know that people can be carriers of the virus without any symptoms.
Third, we don't know everything about this disease and its impact on all ages.  New information is coming out daily.  This makes it hard to predict trends, safety measures, and phases.
Fourth, our congregations are comprised of the populations most vulnerable to Covid-19.
Fifth, an outbreak in our churches impacts our communities and the capacity of our health care system.
We have been reviewing dozens of documents and websites on next steps for places of worship.  This document is an integration and distilling of those resources tailored for our churches.  We are presenting a phasing forward approach beginning with our current Base Phase and moving through 4 phases that are tied to local conditions and the guidance of local government and health care professionals.
There is no one date that can be universally applied across our Conference to every church and every community.  Things differ; local regulations, building size and condition, age of congregation, size of congregation, health care capacity in community, rate and incidence of spread in community.
The way forward won't be linear.  There is the possibility of new spikes in infection that may return us to Stay Home Stay Safe requirements.
Based on these phases and the current trends we believe in person worship in buildings will need to be suspended through at least the end of the summer.
Blessings,
Marilyn Kendrix                        Don Remick                             Kent Siladi
____________________________________________
Faith Congregational Church, a vibrant, inclusive Christian community working for social justice through service to God, each other and our neighbors.
Welcome to the Faith Congregational Church website. You will find exciting videos, articles, and information designed to lift your spirit and feed your desire for helpful information. Faith Church is a diverse worship community, an inclusive, justice-minded and unapologetic about our faith and our witness. We celebrate diversity, we celebrate community and we celebrate Jesus Christ. It's that simple, but be clear that there is so much more.
We invite you to explore the many ways we seek to be a faithful church in these challenging days. Ask us your questions, we like questions. Our church may be old, in fact, it is the oldest predominately black church in the city of Hartford, but our thinking is not old at all. We are affiliated with the United Church of Christ, the first mainline church in America to speak out against slavery, the first mainline church to ordain a woman and the first church to ordain a gay person into ministry in our nation. We stand on the side of justice because we want to always seek to be on the right side of history and besides that to do what we believe Jesus our elder brother and head of the church commands.
If you are in the Greater Hartford area, come worship with us. Whoever you are, you are very welcome at Faith. Now explore the website fully, come back to it often and know that we seek your prayers as we go forward in faith.
_____________________________________________

MEN OF FAITH  Men's Ministry Monday evenings @ 5:30 p.m.   Bible Study, Food and Fellowship! All men are welcome.  
Don't forget, GIRL SCOUT TROOP 10003 meets on 2nd and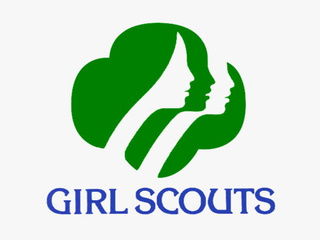 4th Sundays from 1 – 2:30 pm. We are really proud of our girls.

There is a seat for you on Tuesday at Bible study. We start at 7 pm. Bill Hollis is leading. Great group, great conversation, and great learning!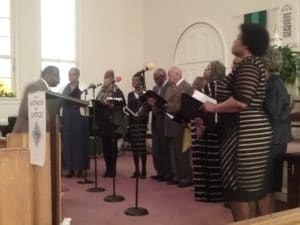 The CHOIR could use your voice! It's a great way to serve at Faith Church. Wayne Dixon is waiting. Choir rehearsal on Wednesday at 7 p.m.  
Sunday School for children is in the fall/winter term.  Join us during worship service. Volunteer for one Sunday per month. We look forward to seeing you and your children.
___________________________________________
@ Faith General Info
Faith Church cookbooks are available for purchase at $20 each. Please see Jennifer Robinson, or stop by the church during office hours to purchase a book or two or three.  They make a great gift.  Thank you
Want a CD of the service? Give Bruce MacCullagh a written request or send him an email.  
Need a ride to church? See Deacon Pam Walters for details and to schedule a pickup.
Know someone in need? Leave a message with Patricia Gray (Administrative Assistant) or Deacon Pam Walters.
Need more information?  Call the church office  860-547-0820 Monday,  Wednesday or Friday mornings. Sunday service begins at 10 am.
Nursery Staffed for Sunday Services
A reminder: The Nursery is available when your child is restless or unhappy during service. You may not mind your child's crying, but others would like to hear the service.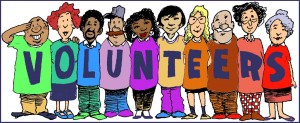 Would you like to volunteer? We need Sunday School teachers,  a historian,  and just maybe you can think of ways that you can help! See Patricia Hollis for details.
_____________________________________________
@ Our History
DO YOU KNOW YOUR personal HISTORY? AFRICAN AMERICAN GENEALOGY RESOURCES
@ History & Culture
Want to go to the Smithsonian National Museum of African American History & Culture?
SAME-DAY ONLINE
Same-day timed entry passes are available online beginning at 6:30 a.m. ET daily until they run out. Same-day passes are not available via phone.   CHECK SAME-DAY AVAILABILITY
ADVANCE ONLINE
Advance timed entry passes for individuals are released monthly. Advance timed entry passes for individuals are released on the first Wednesday of each month.  Passes go very quickly when released.
CHECK ADVANCE AVAILABILITY ON RELEASE DAY
Want to take a road trip?
Museums & Historical Sites
African American Museum in Philadelphia, PA
National Underground Railroad Freedom Center in Cincinnatti, OH
Negro Leagues Baseball Museum in Kansas City, MO
National Civil Rights Museum in Memphis, TN
International Civil Rights Center and Museum iin Greensboro, NC
Tuskegee Airmen National Historic Site in Tuskegee, AL
Northwest African American Museum in Seattle, WA
National Center for Civil and Human Rights in Atlanta, GA
The Legacy Museum  in Montgomery, AL
Birmingham Civil Rights Institute in Birmingham, AL
DuSable Museum of African American History in Chicago, IL
National Memorial for Peace and Justice in Montgomery, AL
___________________________________________
@   UCC News
Church leaders urge education, caution and common sense as U.S. coronavirus cases increase
Here are a number of precautionary measures the UCC Human Resources Department shared with staff in the national offices.
• Stay home if you are feeling sick.
• Wash your hands frequently.
• Avoid touching your face with unwashed hands.
• Disinfect surfaces used regularly.
• Use hand sanitizer.
• Avoid close contact with someone who is sick.
• Practice these precautionary measures at home and pass this information along to family and friends.
If you have traveled internationally during the last 14 days, feel sick with fever or cough, or have difficulty breathing the CDC has several recommendations:
• Seek medical advice. Call ahead before you go to a doctor's office or emergency room.
• Tell them about your recent travel and your symptoms.
• Avoid contact with others.
• Do not travel while sick.
• Cover your mouth and nose with a tissue or your sleeve when coughing or sneezing.
• Clean your hands often by washing them with soap and water for at least 20 seconds or using an alcohol-based hand sanitizer that contains 60%–95% alcohol immediately after coughing, sneezing or blowing your nose. Soap and water should be used if hands are visibly dirty.
Bookmark these resources for developing information:
CDC COVID-19 updates.
CDC New travel alerts.
World Health Organization updates.
WHO Preparedness resources.
Coronavirus resources from the UCC.
 Ohio Department of Health information.
FEMA, general disaster guidance for Houses of Worship.
https://www.ucc.org/news_church_leaders_urge_education_caution_and_common_sense_as_u_s_coronavirus_cases_increase-02282020
Should Churches Return to Worship in Their Sanctuaries?
A Pastoral letter from the Leadership of the Wider United Church of Christ 
As the country debates how, when, and under what circumstances life might return to normal, leaders in every setting of the church are deliberating about returning to their sanctuaries for worship.
As leaders in the United Church of Christ, we want to send a clear and strong message to congregations who are considering going back to meeting in person: We urge you to wait until ALL safety concerns have been addressed. We want to offer what guidance we can about issues you should consider in your deliberations.
We are sure that, like us, you have been inundated with materials about the COVID-19 virus. Some of it seems to be contradictory at times. Much of it is being and has been politicized. Discerning fact from fiction can be tricky. We would like to share with you the resources that we have found helpful in our own deliberations, as well as any wisdom we have that could be useful to you. 
Among the most impactful articles we have seen is "The Risks—Know Them—Avoid Them," by Erin Bromage. The article talks in great detail about how the virus is spread and mentions in particular how church life which we experience as normal could prove to be a threat to our worshipers. We strongly encourage you to read this as a part of your decision-making process. Here is the link to that article.
Of all the things we could say, we lead with this principle: Please make every decision based on how it will affect the most vulnerable among you. Many of us will be able to attend services and activities as fully healthy, low-risk individuals. Others, though, will come out of a deep love for and obligation to their church, deciding to take a risk in order to be back with their church family. We urge you to keep that in mind as you process your decisions.
Conference leaders have sent guidance to their churches about the process of deciding how and when to return. We, as national and regional leaders are encouraging churches to consult their Conference website for materials relevant to their setting for ministry.
In a recent email, the Rev. Nigel Uden, Moderator of the United Reformed Church (United Kingdom), offered his prayerful support. In it, he wrote about a deacon of the church in Coventry. That deacon was trying to persuade a young pastor to serve that church in the decade that followed not only the Second World War, but the utter annihilation of the city of Coventry at the hands of the Germans. Their precious church was laid bare. What the deacon said to the young pastor convinced him to come and serve: "There is nothing in this church that cannot be changed as long as the Gospel is preached and the Kingdom of God extended." 
Those words have proven to be quite precious and prescient. They have reminded us that when the world forces change upon us, and with it the tremendous burden of grief and loss, our task remains but this: preach the Gospel and extend the Kindom. No matter what we decide in the coming days, even if it means sheltering in place a while longer, the gospel will be preached and the realm of God will grow through our efforts.
In the words of Julian of Norwich, written from her cell at the church in Norwich that was built as her own shelter in the time of the Plague: "All shall be well. And all shall be well. And all manner of thing shall be well." 
Faithfully,
The Council of Conference Ministers United Church of Christ
The National Officers of the United Church of Christ
The Rev. Dr. John C.  Dorhauer
General Minister and President              
The Rev. Traci Blackmon
Associate General Minister, Justice and Local Church Ministries
The Rev. Dr. Karen Georgia Thompson
Associate General Minister, Wider Church Ministries
https://www.ucc.org/news_pastoral_letter_should_churches_return_to_worship_in_their_sanctuaries_05192020
_____________________________________________
History? Of Course…

REUTERS/Desmond Boylan
Amistad
The Amistad was and is many things:
It was a Cuban coasting schooner,
It was a famous court case,
It was an historic event that shaped the nation and the United Church of Christ,
It is a contemporary floating museum,
It is a special Sunday in the United Church of Christ,
It is an inspiration.
History
In 1839, a group of enslaved Africans broke free while being transported around the island of Cuba aboard the coasting schooner Amistad. They attempted to sail the small vessel back to Africa, but where captured by the US Revenue Brig Washington off the coast of Long Island, charged with mutiny, and threatened with return to slavery.
Connecticut Congregationalists formed the Amistad Committee, which organized a legal defene, eased the captives confinement during the lengthy court case, and eventually funded their return to Africa after winning a favorable decision from the US Supreme Court. [Faith Church's ancestor congregation played an important role in the entire event, raising money to assist in the defense, and sent 2 missionaries to accompany the former captives back to Africa.]
The Amistad Committee became a seed for wider advocacy for the abolition of slavery in the United States. In 1846, Lewis Tappan, an Amistad Committee leader, founded the American Missionary Association, the first abolitionist organization with integrated leadership. After the Civil War, the AMA went on to found schools, churches, libraries and universities for the newly freed African Americans of the South.
Freedom Schooner Amistad
In 2000, a two-year building project sponsored in part by the UCC climaxed in the launch of the Freedom Schooner Amistad, a reconstruction similar to the schooner of 1839, as a floating museum about the Amistad Incident and the history of slavery. Homeported in New Haven, Connecticut, she sails the Atlantic coast on her mission of education and reconciliation. The non-profit organization Amistad America operates the schooner.
Amistad Sunday
The UCC commemorates the 1839 struggle for freedom, the Amistad Committee, and the American Missionary Association's heritage on Amistad Sunday, typically held the second Sunday in March.
Amistad Videos
Go to an annotated bibliography of Amistad videos available through the Ruth Dudley Resource Center
_____________________________________________
@ In Our Community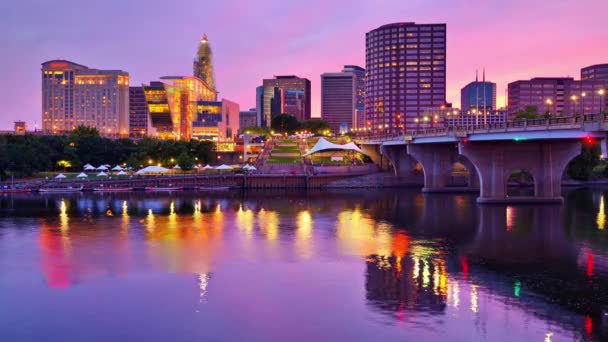 https://depositphotos.com/30561155/stock-video-downtown-hartford-connecticut-skyline.html
Find quality health insurance for nearly $0/month.
Gov. Lamont deemed May 1st James Mars Day. Mars, a former slave and Deacon published his memoir in a book about his life as a slave in Ct. and owned by a pastor.  Mars was instrumental in helping to find Talcott Church.
Video: James Mars Day, May 1st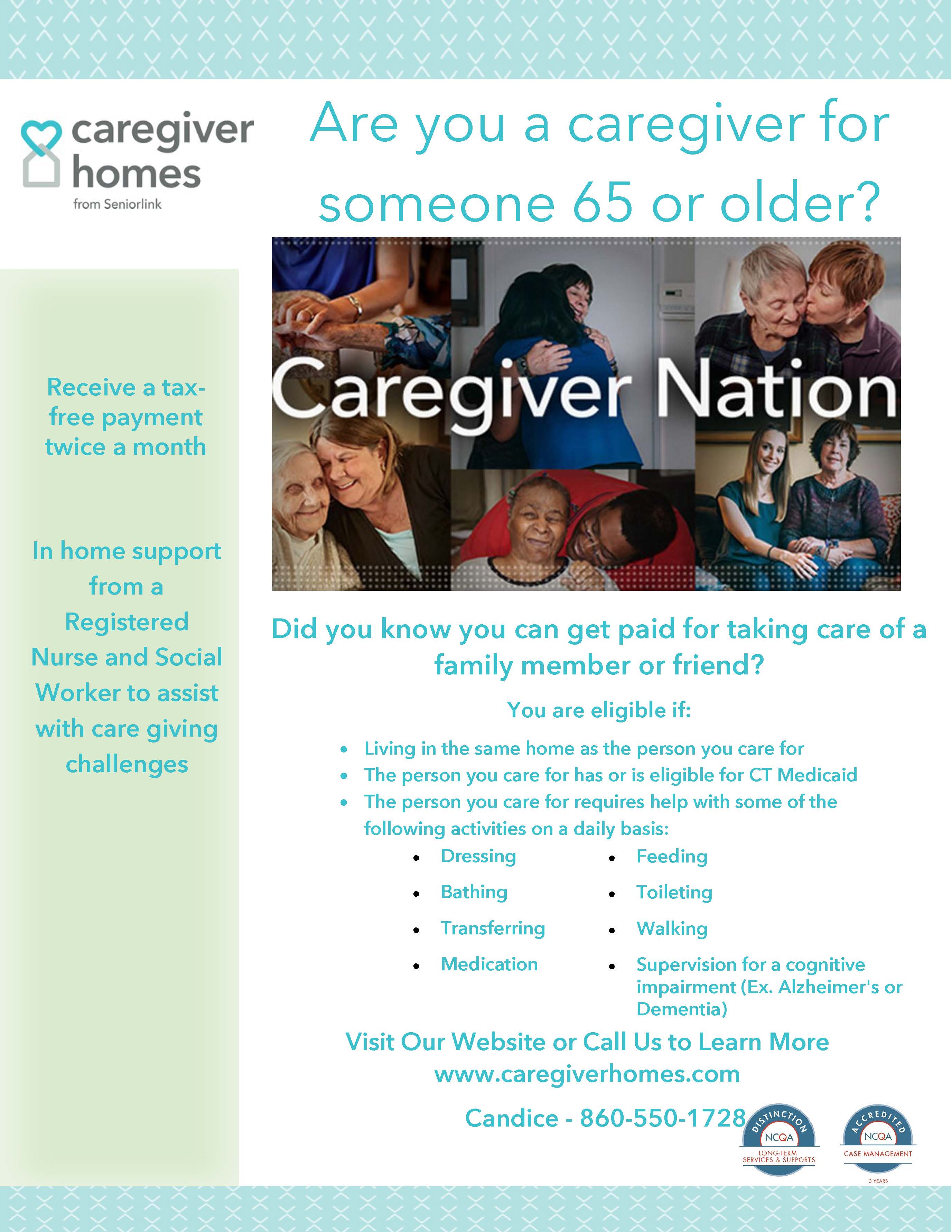 Thomas Jet is a successful investment banker from Chicago.  His life is well ordered until his father dies, and he makes a promise to go on a fateful journey to a family reunion in South Carolina.   After Thomas learns his father's real identity and his involvement with an ancient African secret society, he starts a quest for truth that will change his life forever.
More secrets continue to emerge that force him into the shadowy world of industrial espionage where cartels control the international diamond trade.   Thomas is forced to take drastic actions to save his life.  Along the way, he discovers the real secret his father was hiding from the powerful forces that are chasing Thomas.  A secret they will kill to possess.   
Every step into his father's past delves Thomas deeper into his powerful ancestral roots as he and the African secret society search for clues to the location of a vast lost treasure. Now Thomas is locked in a life-or-death race to find the treasure before the diamond cartel's agents unravel the secret clues hidden for half a millennium.
Blind Light
Book Reviewed by Carol Taylor
In 2001, visionary social justice advocate, Glenda R. Taylor was struck with a potentially devastating illness that took most of her sight. Instead of retreating from the public, she used it as a time of reflection and investigation. In Blind Light she asks the questions: What happens when one loses her vision in the midst of a successful career? What does the mind experience and how does it then translate reality? Her collection of poems tries to answer these questions.
In her Preface, award-winning author and literary critic, Elizabeth Nunez writes that "Blind Light is a brilliant and compelling work… a deeply spiritual journey that allows the reader entry into the world of quantum physics, where Truth illuminates reality."
Taylor writes in the Introduction about the spark for her poetry collection. "I have always refused to be shackled by the alleged limitations of race and gender; but, the inherent bondage of blindness was a manacle I could not ignore, a fetter I could not circumvent. Many expected me to step into the inferno of darkness…
And then, there was me, the motivator; the one who believed in impossibilities; the one who freely spoke and wrote about overcoming obstacles; the one who was trying to understand the message, learn the lesson while walking through a maze of burnt shadows of the past."
Taylor refused to feel powerless, she refused to be reduced by the loss of her sight. Instead she chose to find a blind light, a new way of seeing and experiencing the world.
"…And then, there was blind light, a knowing, a waterfall, from which I drank, unwillingly baptized by invisible forces that had molded a destiny over which I wanted control.
Blind Light is the result of seven years of residing behind the wall of invisibility. It unveils a portrait of what it is to live in a world/whirl that recognizes your physical body; but cannot understand the reality that you now face, the language that you must now interpret in order to survive in terrain that is both foreign and discomforting…."

The remarkable woman at heart of the smash New York Times bestseller and Oscar-winning film Hidden Figures tells the full story of her life, including what it took to work at NASA, help land the first man on the moon, and live through a century of turmoil and change.
In 2015, at the age of 97, Katherine Johnson became a global celebrity. President Barack Obama awarded her the prestigious Presidential Medal of Freedom—the nation's highest civilian honor—for her pioneering work as a mathematician on NASA's first flights into space. Her contributions to America's space program were celebrated in a blockbuster and Academy-award nominated movie.
In this memoir, Katherine shares her personal journey from child prodigy in the Allegheny Mountains of West Virginia to NASA human computer. In her life after retirement, she served as a beacon of light for her family and community alike. Her story is centered around the basic tenets of her life—no one is better than you, education is paramount, and asking questions can break barriers. The memoir captures the many facets of this unique woman: the curious "daddy's girl," pioneering professional, and sage elder.
This multidimensional portrait is also the record of a century of racial history that reveals the influential role educators at segregated schools and Historically Black Colleges and Universities played in nurturing the dreams of trailblazers like Katherine. The author pays homage to her mentor—the African American professor who inspired her to become a research mathematician despite having his own dream crushed by racism.
Infused with the uplifting wisdom of a woman who handled great fame with genuine humility and great tragedy with enduring hope, My Remarkable Journey ultimately brings into focus a determined woman who navigated tough racial terrain with soft-spoken grace—and the unrelenting grit required to make history and inspire future generations.
 Sincerely Speaking Spiritually
Like many successful self-help books, Sincerely Speaking Spiritually, celebrates verses of faith and inspiration in the Holy Word. Its author, Joseph Spence Sr., takes his role seriously as one of the Faithful, praising all things Biblical, harking back to its glorious content including the Songs of Solomon and Psalms. Filled with poetic prayers, the book offers reflection and insight during troubled times. Spence writes in his dedication that he wishes for readers to embrace God's blessing, and seek wholeness: "…those who are dedicated to uplifting heads held low to inspire them to see a new light and day."
"Poetic prayers, in reality, are God's words spoken in a different form and style for great understanding and is a unique precious language of grace and reverence," writes Spence. This collection of verse, spiritual observations, and praise songs stresses the joy of communicating with the Divine. If we examine the meaning and value of prayer in African-American literature, we will see its influence in the work of scribes such as Lucille Clifton, Alice Walker, Arna Bontemps, James Weldon Johnson, Langston Hughes, and Maya Angelou.
Sincerely Speaking Spiritually is compiled in five sections. The first part consists of spiritual poems in various styles, while the second and third feature prayer poems in freeform and invented forms. The fourth part includes Spence's spiritual epulaeryu poems, a poetic form about delicious foods, which he created during meal times on his world travels. The last section has a glossary of poem forms and styles.
These soulful poems are varied in theme, force, and narrative weight. Like the poem, "My People, if We Must Die," dedicated to Caribbean poet Claude McKay, which strikes a more militant chord: "My people, if we must die, let it not result from anger and reprisal against each other instead of sitting down in peace and love to bring about God's blessings, understanding, tranquility, and a true quality of life."
Of those poetic prayers included in the book, Spence has made it his literary goal to link the mind, body, and soul, as well as connect the external world to the spiritual. As a minister of the faith, he is not afraid of emotions such as love and fidelity. In "Love Is," he spells out the Christian ties of marriage: "Love is not displaying arrogance when she is defenseless. Love is giving her a kiss when she burned out the engine in the car. Love is never giving up on her; when times are hard, never part! Love is endurance in keeping her alive with a God blessed smile. Love is seeing her in God's image when you're upset."
There are also more customary verses celebrating Easter, moral choices, suicide, gun violence, and even Christmas, the Lord's birthday. The author gives equal time to discussing souls in need of redemption and the value of prayer bringing a sense of calm where mayhem formerly existed. As Spence writes, we need faith to bring "order to a world spinning out of control," and prayer is essential to faith and praise is essential to prayer and worship.
The author concludes by urging believers to do several critical things: "Don't forget to pray without ceasing, stay encouraged, be strong, inspired, ingenious and resilient." For Christians, Sincerely Speaking Spiritually is an essential book of poetic faith. It might bring calm to days that are increasingly filled with unease and chaos.
@ Jobs/Education
YouthBuild Job Training Program Accepting New Applications Now
CRT is accepting applications for our YouthBuild job training program. We are seeking young adults 18 – 24 from Hartford and East Hartford who want to earn while you learn! Weekly stipend paid! No HS diploma needed – we'll help you get your GED! Opportunities available in Construction, CNA or Medical Assistant, and Security Guards.
A Hartford Healthcare program will provide hands-on learning for Hartford Public High School students interested in health careers
HARTFORD — A new program at Hartford Public High School will provide students with hands-on experience as they learn about health care careers.

The initiative, sponsored by Hartford HealthCare, will provide students with a career-focused education experience, combining classroom instruction with work-based learning — such as worksite tours, internships, job shadowing opportunities — according to Hartford Public Schools Superintendent Leslie Torres-Rodriguez.

The Hartford schools announced the new Allied Health Pathway at Hartford Public High School at a press conference Wednesday morning.

"This program will help train, develop, and prepare more people to work in the front lines of health care and as we saw in the pandemic, it's essential," Hartford HealthCare President and CEO Jeff Flaks said. "So, we're going to help build the workforce of the future."
Click Here for The Complete Hartford Courant Article
 

City

 of 

Hartford

 Job Opportunities
The City of Hartford is currently hiring for the following positions:
Police Department – Assistant Animal Control Officer

Families, Children, Youth & Recreation – Assistant Director

Emergency Services &  Telecommunications – Dispatch Trainee
Fire Department – Cadet
Public Works – Heavy Equipment Mechanic
COO – Inspector General
Health & Human Services – Isolation Center Assistant
Public Works – Maintainer III
Development Services – Program Supervisor
Emergency Services &  Telecommunications – Project Manager

Families, Children, Youth & Recreation – Recreation Assistant

Public works – Tree Trimmer
   SNAP SCHOLARSHIPS
@ Hartford





Capital City Youth Build
Earn As You Learn
Hartford Residents 17- 24 years old
ENROLL NOW!
Construction Skills Training with OSHA Certification
Complete Your GED or Start on a College Education
Apprenticeship Opportunities
Earn Industry-Recognized Certificates
– Certified Nursing Assistant (CNA)
– Machine/Manufacturing
– Security Guard/Protective Services
– Phlebotomy and Lab Services
– Medical Assisting
Call (860) 560-5308
Or Email: youthbuild@crtct.org
1443 – 1445 Main Street, Hartford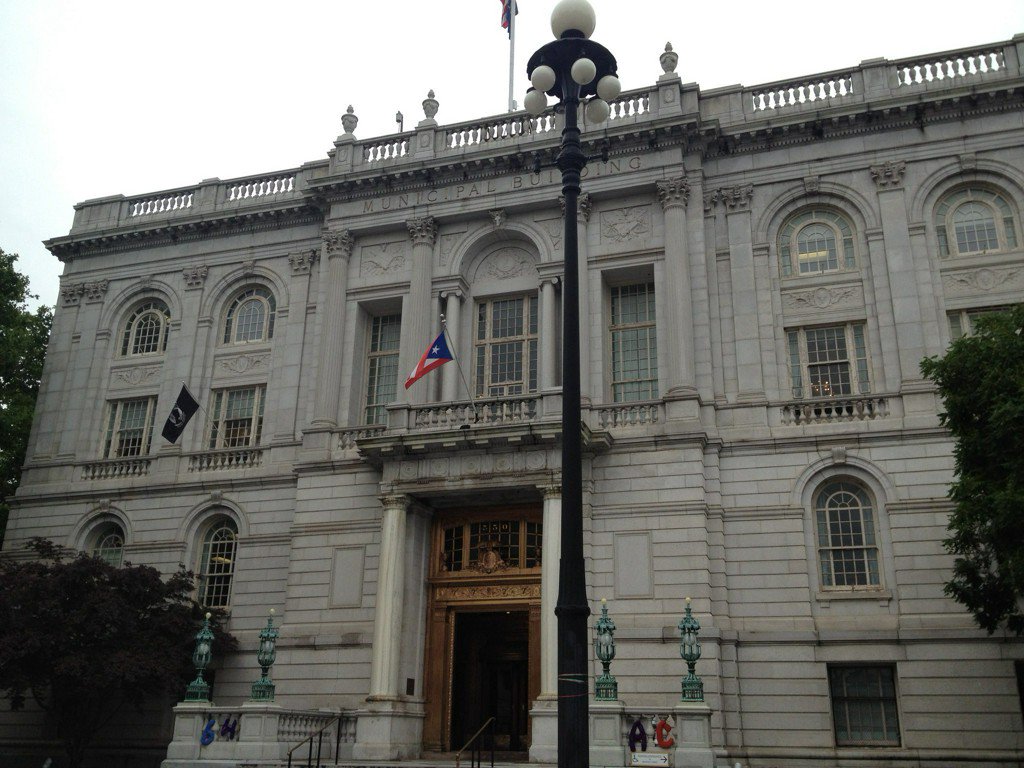 City Council Meeting
City Council To Hold Virtual Public Comment and City Council Meeting 
WHO: Hartford Court of Common Council
WHAT: City Council Meeting
WHEN: Monday, August 9th, 6:00pm – Public Comment
                            7:00pm – City Council Meeting
WHERE: www.hpatv.org, HPA TV Facebook Page, or Comcast/Xfinity Channel 96/Frontier Channel 6032 GOV.
To sign up to speak, please reach out to David Grant (860) 757-9738, david.grant@hartford.gov. The deadline to register is 5:20 pm, Monday, August 9th. Once signed up, participants will be given the Zoom meeting details and will be asked to sign/call-in by 5:45pm for further instructions.  
Public comment will begin at 6:00pm with the City Council meeting taking place shortly after. Language interpreter(s) for the hearing impaired can be made available if requested in advance. The agenda for this Council meeting was compiled by the Town Clerk's office and can be accessed by clicking here.
Click Here for More Information
Assessors Office – Important Revaluation Data Mailer
The assessor's office has begun the 2021 real estate revaluation process with a mailing to residential real estate owners requesting verification of the physical descriptions of their properties. Please review the information on the mailer and return it to the assessor's office in the envelope provided with any corrections that you believe necessary or none if you believe the general description to be accurate.
The information will be used as the foundation for an October, 2021 city-wide reassessment. Revaluations, mandated by Connecticut State Statute, must be conducted every five years. They are required to re-align real estate assessments with current market values and correct any assessment inequalities that may have developed since the previous revaluation in 2016.

Like Jazz? Want to Keep Up With What's Happening?
You can add the Hartford Jazz Society's events to your calendar automatically HERE.
Hartford Stage
Live in Hartford? Get Your Free Tickets Today!
Hartford residents who are Hartford Public Library cardholders can now reserve up to 2 free tickets to plays at Hartford Stage as part of our new partnership.  Each of the seven branches of Hartford Public Library will have a two-ticket pass per eligible show. Patrons can check online to see where passes are available, but they must ask for them in person at any of the seven Library locations.  Once you have reserved the tickets at a Library branch, you must confirm the seats by calling the box office at Hartford Stage, 860-527-5151.
Hartford Public Library Launching Racial and Social Justice
Themed Book Clubs
HARTFORD – Hartford Public Library is launching two book clubs wrestling with the topics of anti-racism and social justice.
The first, called The Awakening Book Club, will start on August 13 at 6 pm. The club is targeted for young adults ages 13 to 25. Click here to sign up: bit.ly/TheAwakeningBookClub
The club hopes to create a safe and open space for young adults to connect around a good book. The biweekly discussion series will center on a book of the month that prompts much needed conversation about past and present racial injustices. Not an avid reader? Come and hear what others have to say about this important dialogue.
"Connecting around a good book is one of the most meaningful ways to learn more about ourselves, each other and the world we live in. We want to inspire, engage and empower our young people to be thought leaders and decision makers. The future of our society is in their hands – and sharing ideas from great works of literature and non-fiction paves the way for them to form their own ideas about the world and form relationships with others that will last a lifetime," said Bridget Quinn-Carey, HPL's president and CEO.
Liz Castle, programming manager for the library, said that the book club was a result of a meeting with young local organizers in early June. "We basically asked them how we can support them as a library. They told us the most useful thing we could do is to help them connect with other young people, reading books, discussing books and how literature can help inform how they move forward with their social justice work," Castle said.
For a complete listing of events and meetings in Hartford visit the City of Hartford Office of Community Engagement site at:
@ General Info

Want to improve your vocabulary painlessly? Subscribe to Word of the Day  or Merriam-Webster's Word of the Day. Or get the Word of the Day app at the Google Play Store or the Apple app store.
**********************************************************
Free Stuff
Free college classes at Coursera. 
Go to Bargain Books for free or inexpensive ebooks.
Go to GreaterGood.org to help others for free.
Not free but cheap!!!  CheapOAir!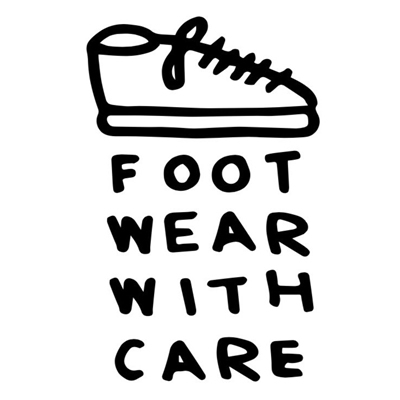 Do you know about this? Footwear with Care provides new shoes and socks to homeless folks. Read all about their work and look for the next date if you know someone who might need shoes.
@ On The Web
Red Table Talk
Jada Pinkett Smith, Willow Smith and Adrienne Banfield-Norris
ETHAN MILLER/GETTY IMAGES
En español | If you've already received your first dose of a two-dose COVID-19 vaccine, congratulations — you're well on your way to being protected from the coronavirus. But to be fully immunized, it's critical to get that second shot.
Across the country, some people are running into snafus as they try to get their second dose. Winter storms have shut down clinics in some areas, while others have closed because they temporarily ran out of vaccine. There are also scattered reports of scheduling glitches.
If you've had an appointment canceled, don't wait for someone to call you — be proactive about rescheduling your second shot, advises William Schaffner, M.D., an infectious diseases specialist at Vanderbilt University Medical Center in Nashville, Tennessee, and medical director of the National Foundation for Infectious Diseases.
"We have told everyone these vaccines are 95 percent effective," he says of the two-dose Moderna and Pfizer-BioNTech vaccines currently in use in the U.S. "But they're only 95 percent effective if you indeed get that second dose."
Here are a few more things to know about the second dose:
1. Your side effects will likely be stronger
Many people who had little to no reaction to the first vaccine dose are reporting that the second one packs a punch — surprising even those who study vaccines for a living.
Greg Poland, M.D., an infectious disease expert at the Mayo Clinic in Rochester, Minnesota, and director of Mayo's vaccine research group, had only mild symptoms after his first dose. But the second one left him shaking — literally — with chills and a temperature of 101.
"I took one Tylenol and went to bed and woke up the next morning 90 percent improved, and by midday I was back to normal," Poland says. "This is not an indication of something going wrong; it is an indication of a vigorous immune response."
There is no live virus in the vaccine, so you can't get COVID-19 from being vaccinated.
Participants in clinical trials of both vaccines had experiences similar to Poland's. In Pfizer's clinical trial, for instance, 31 percent of participants ages 18 to 55 reported a fever after the second dose, compared to only 8 percent after the first one. Fatigue, chills, headache and muscle/joint pain were also more common after the second injection for both vaccines.
The good news is, older adults were less likely to experience vaccine reactions, the data shows. Among those age 55 and up in the Pfizer trial, 22 percent experienced fever after the second dose, and 3 percent had a temperature after the first dose.
Schaffner recommends not making any big plans for the day after your scheduled vaccine appointment.
2. You should avoid taking pain relievers before your shot
If you've been hearing stories about second-dose side effects, you may be tempted to take a pain reliever before your appointment.
That's not a good idea, according to the U.S. Centers for Disease Control and Prevention (CDC), unless you've been advised to do so by your doctor. Pain relievers taken preemptively ahead of a shot could dampen the effectiveness of the vaccine, Poland and Schaffner say.
However, it's OK to take acetaminophen (Tylenol) or a nonsteroidal anti-inflammatory drug like Advil or Motrin after your vaccine to treat side effects such as pain, fever, chills or headache.
3. The timing between doses doesn't need to be exact
The second dose of the Pfizer shot is supposed to be given 21 days after the first; for Moderna, the recommended interval between doses is 28 days.
However, if you can't get an appointment on the exact day — or if you have to miss your scheduled appointment for some reason — the CDC does allow some wiggle room. Although the agency recommends trying to stick to the suggested interval, it says the second dose can be given up to six weeks after the first.
If your appointment is scheduled earlier than the recommended date, ask for a later appointment, Schaffner advises. "Your immune response will work perfectly well if you take more time," he says. "But if you do it too early, the second dose may not invoke an optimal response."
4. Your second dose should be from the same manufacturer as your first
Doctors are already hearing from patients asking if they can get their second dose from a different manufacturer, often because they realize the other type of vaccine is offered at a location that's more convenient. But the CDC recommends against it: The Moderna and Pfizer vaccines "are not interchangeable with each other or with other COVID-19 vaccine products," the CDC says. "The safety and efficacy of a mixed-product series have not been evaluated."
The CDC does allow the mixing of Pfizer and Moderna shots in "exceptional situations," such as when the vaccine used for someone's first dose is no longer available due to a supply shortage, or if it's unclear which vaccine they got for their first dose.
5. A rash at the injection site isn't a reason to skip your second dose
If you experienced a rash at the injection site three to 10 days after getting your first shot, that doesn't preclude you from getting your second shot, the CDC says, although it recommends getting it in the other arm.
A small number of people have developed such rashes, sometimes called "COVID arm," after vaccination. Doctors say it's likely a mild allergic reaction that can be treated with an over-the-counter antihistamine such as Benadryl.
In guidance released Feb. 10, the CDC says the reaction is not believed to represent a risk for a more severe allergic reaction when you get your second dose.
6. You should temporarily avoid all other vaccines
It might be time for your shingles or Tdap vaccine, but you should hold off if you are between COVID-19 vaccine doses. Because there's no data on the safety and efficacy of COVID vaccines administered at the same time as other vaccines, the CDC recommends avoiding other immunizations in the two weeks before and after both doses. Holding off also helps prevent confusion about the cause of a reaction if you experience one.
The CDC does allow exceptions in circumstances where avoiding the vaccine would put you at risk, such as a tetanus shot after a wound or a hepatitis shot during an outbreak.
7. Full immunity is not immediate
It takes two weeks after your second dose for your body to build full protection to the virus. After that, you should have almost zero chance of developing severe disease if you are exposed to someone with COVID-19, Schaffner says. The CDC also says you no longer have to quarantine if you're exposed to someone with COVID-19 — as long as you meet these criteria: you don't have symptoms and it hasn't been more than three months since your second vaccine dose.
One possible exception is immunocompromised people, Schaffner says. They will get some level of immunity, he says, "but they may not reach the 95 percent because their immune system is already somewhat compromised, no matter how strong these vaccines are."
8. You still need to wear a mask
Experts are divided about whether it's OK to hug your grandchild or gather socially with other vaccinated people after you're fully immunized.
But they agree you should continue to wear a mask and practice social distancing in public. For one thing, there's a small chance you could get sick even after you've been vaccinated.
In addition, it's possible that you could still carry the virus and silently transmit it to others who haven't been vaccinated, even if you don't develop symptoms.
And there's one more reason. Until the country reaches herd immunity — the point when a significant portion of the population becomes immune to a disease — it's important for everyone to wear a mask to stop the spread of the virus, Schaffner says. "If we have some people walking around maskless and others not, people left and right are just going to discard their masks," he says. "We are not ready yet for that for society. Let's all stick to masks a little longer until we get the all clear."
Michelle Crouch is a contributing writer who has covered health and personal finance for some of the nation's top consumer publications. Her work has appeared in Reader's Digest, Real Simple, Prevention, The Washington Post and The New York Times.
https://www.aarp.org/health/conditions-treatments/info-2021/what-to-know-before-second-vaccine-dose.html
What Are the Side Effects of COVID-19 Vaccines?
Temporary discomfort a trade-off for coronavirus protection. Plus: Monitoring Bell's palsy, allergic reactions
En español | The news about the coronavirus vaccine has been positive lately. Many health care workers around the country received their first dose of the Pfizer-BioNTech vaccine after it acquired emergency use authorization (EUA) from the U.S. Food and Drug Administration (FDA) on Dec. 11. A second vaccine, from biotech firm Moderna, is on the cusp of clearing the same regulatory hurdle, and if all goes as expected, as many as 20 million Americans could be vaccinated against COVID-19 before the end of the year.
While it may take a while for production to ramp up to the point where a vaccine is readily available to the general public, health experts say there is one thing that's critical for people to understand before they roll up their sleeves for the shots: The vaccines may cause side effects. According to the FDA, the most common side effects among participants in both the Pfizer-BioNTech and Moderna phase 3 clinical trials were:
Injection site pain
Fatigue
Headache
Muscle pain
Chills
Joint pain
Fever
However, these reactions are "temporary," and they "self-resolve" within a
few days, says Wilbur Chen, M.D., a professor of medicine and chief of adult
clinical studies at the Center for Vaccine Development and Global Health at the
University of Maryland. Even so, it's "ultracritical" that health experts are
transparent with the public about what to expect.
"Where a mistake could be made is in people being surprised or not being prepared for side effects," adds William Moss, M.D., executive director of the International Vaccine Access Center at the Johns Hopkins Bloomberg School of Public Health.
Transparency builds trust
One reason: public trust. Polls show that as many as 42 percent of Americans say they are unwilling to get a coronavirus vaccine when one becomes available, for reasons spanning the unprecedented speed of the vaccines' development to a general mistrust of vaccines. People are also concerned about potential side effects from the shots, according to a recent Pew Research Center survey, making it "critically important" for health experts to be upfront about all the possibilities, Moss argues.
Another reason people need to know about any potential side effects: Both the Pfizer-BioNTech and Moderna vaccines require two doses, given a few weeks apart. And unanticipated side effects from the first shot could deter people from going back for the second, which is needed to "get the most protection the vaccine has to offer," the Centers for Disease Control and Prevention (CDC) points out.
"We don't know what happens after a single dose," Moss says. "Certainly we can't expect [that one dose will confer] the high degree of protection" that both doses demonstrated in phase 3 clinical trials. (Pfizer's vaccine, for example, was found to be about 52 percent effective after the first dose; effectiveness jumped to 95 percent after the second.)
"So it's really important that people get two doses and not be thrown off or discouraged," Moss adds.
Finally, knowing that a sore arm or a fever is a possible side effect helps ease public alarm, says Hana El Sahly, M.D., associate professor of molecular virology and microbiology at Baylor College of Medicine. If someone experiences an unpleasant, but expected, response, "they can take some symptomatic treatment and have reassurance and minimize their anxiety around the vaccine," she explains.
Side effects are not unique to COVID-19 vaccine
Side effects from vaccines are not uncommon. The seasonal flu shot, for example, can cause fever and fatigue, among other reactions. And the vaccine to prevent shingles can induce shivering, muscle pain and an upset stomach, to name a few.
In some ways, these mild to moderate reactions are "a good thing," Moss says, because "it's a sign that the immune system is responding to the vaccine." Nevertheless, they shouldn't be downplayed. For some people, a sore arm "is a big deal," Chen points out. Reactions from the coronavirus vaccine may even cause recipients to miss a day or two of work.
The key, experts say, is to weigh the temporary discomfort against the long-term benefits: a potentially high level of protection from a disease that has uprooted everyday life for many of us and has killed more than 1.6 million people globally.
"We are willing to tolerate discomfort in other aspects of our life — many people exercise and have muscle aches afterward, and don't say, 'I'm never going to exercise again,' " Moss points out. "There are just many aspects of our lives where we need to be willing to make the trade-off for some degree of discomfort for a longer-term gain."
It's also important to keep in mind that the majority of reactions occur shortly after vaccination, so "there is a degree of reassurance" that the side effects reported in the clinical trials are likely the extent of any unpleasant short-term reactions, El Sahly says.
Older adults could experience fewer side effects
An interesting finding from the Pfizer-BioNTech and Moderna clinical trials is that while the vaccines seem to be just as effective in older adult participants, people 65 and older experienced fewer side effects than younger volunteers.
Researchers are still studying why this is the case, but it could have something to do with the declining immune response that comes with age. Because the coronavirus vaccine can provoke "a little bit of an inflammatory response," Chen says, it may be that older adults react less to the medicine if they have "a blunted immune response already."
Reports of a few adverse events
Federal analyses of both vaccine trials show that few adverse events — which the CDC defines as any health problem that happens after a shot — separate from the less serious side effects were reported. Swollen lymph nodes (lymphadenopathy) occurred in a small portion of the participant population. And four people who received Pfizer's vaccine and three who received Moderna's developed Bell's palsy, which, in most cases, causes temporary weakness or paralysis in the face.
FDA scientists have said that the documented cases of Bell's palsy are "consistent with the expected background rate in the general population" and that "currently available information is insufficient to determine a causal relationship [between Bell's palsy and] the vaccine." However, the situation is worth monitoring, health experts say.
What's more, since the start of Pfizer's vaccine rollout, two people in Great Britain and one person in Alaska have experienced severe allergic reactions after being vaccinated. The FDA is warning health care providers not to administer the Pfizer-BioNTech vaccine to individuals with a known history of a severe allergic reaction to any component of the product.
It's important to keep in mind that these reactions, though serious, are relatively rare, seeing how tens of thousands of people have been inoculated with one of the two vaccines. "It's a warning for a very small number of people," says Barry Bloom, professor of public health in the department of immunology and infectious diseases at Harvard's T.H. Chan School of Public Health.
If you're concerned that your allergies could trigger a severe reaction to a coronavirus vaccine, talk to your doctor. And consider getting your vaccine in a medical setting, in case you do react.
"Most people can get the vaccine at pharmacies or a variety of different places. For people who've had allergic reactions, it's a reason why they should talk to their doctor first — they [may] want to go to a place that's more equipped for serious allergic reaction," Karyl Rattay, director of the Delaware Division of Public Health, said in a recent news conference.
Safety monitoring doesn't stop when vaccines become available
Just because the vaccines have expanded from trial participants to the public doesn't mean monitoring for them will stop. Individuals who receive the vaccines will continue to be watched for long-term side effects and adverse events or disease. This follow-up will also give researchers more information on how long immunity to COVID-19 lasts after vaccination.
Something else that won't stop when the vaccines are rolled out: the recommendation that people continue the prevention efforts that can help slow the spread of the disease, including mask wearing, social distancing and frequent handwashing. That's because it typically takes a few weeks for the body to build immunity to a disease after vaccination, according to the CDC, meaning it's possible you can get sick with COVID-19 even after you've been vaccinated. Plus, experts still aren't sure whether the vaccines, which are highly effective at preventing COVID-19, block transmission of the virus.
Finally, it takes time to build up what Chen calls "community immunity," or herd immunity, where enough of the population is protected from the virus that transmission slows significantly. Experts are not sure what the magic number is to obtain herd immunity for COVID-19, but they estimate it's somewhere around 70 percent of the population, which could take months to achieve through vaccination.
"And before that, I don't think anyone can let their guard down," El Sahly says.
FRANK HOERMANN/SVEN SIMON; MEDIAPUNCH/AP
En Español | The U.S. Food and Drug Administration (FDA) on Dec. 18 gave the emergency go-ahead for a second COVID-19 vaccine — developed by Moderna — to be provided to Americans across the country. Tens of thousands of health care workers and some nursing home staff and residents have so far been vaccinated with the Pfizer-BioNTech product that received emergency use authorization (EUA) on Dec. 11, and federal officials expect millions of doses of the Moderna vaccine to be shipped on the heels of its EUA to help expand vaccination efforts.
Both vaccines use the same basic technology, known as mRNA. These vaccines essentially teach our cells how to make a protein that prompts an immune response without using the live virus that causes COVID-19. Once the immune response is triggered, the body then makes antibodies that would help fight the infection if the real virus does enter our body in the future.
But while the two vaccines are very similar when it comes to how safe and effective they are, there are some differences, particularly when it comes to the temperatures at which they are stored, how they are administered and the timetables for when patients need to get their shots.
Vaccines have different temperature requirements
Pfizer-BioNTech
Vaccine is being shipped in special containers filled with dry ice that can maintain a temperature of less than -94 degrees Fahrenheit and must be stored at that temperature.
Vials may be placed in a regular refrigerator for up to five days. The vaccine must be used between 30 minutes and two hours once it's thawed to room temperature.
Moderna
Vaccine can be shipped and maintained at standard freezer temperatures of -4 degrees Fahrenheit.
Vials may be stored in a standard freezer for up to six months.
Vaccine can stay in a standard refrigerator for up to 30 days. The vaccine must be used within 12 hours once it's at room temperature.
Significance: Because the Moderna vaccine doesn't need to be transported and stored in as cold a temperature as the Pfizer-BioNTech product, it may be easier to distribute, especially in small communities and rural areas that may not have access to the required refrigeration, says William Moss, a physician and executive director of the International Vaccine Access Center at the Johns Hopkins Bloomberg School of Public Health.
Preparation varies slightly
Pfizer-BioNTech
Once the vial is thawed, the vaccine must be diluted with saline, which is basically salt water, before it can be injected.
Moderna
This vaccine comes ready to be administered. No dilution required.
Significance: Not much. Having to dilute a vaccine is not uncommon. For example, when health care providers give the measles vaccine, they dilute it.
Pfizer-BioNTech
People 16 years old and older
Moderna
People 18 years old and older
Significance: Not clear. Those under 18 likely won't be eligible to get the vaccine until the spring of 2021 anyway since health care workers, nursing home residents and staff, essential workers, people 65 and older and those with certain health risks are slated to be the first groups to get vaccinated. And, there may be other vaccines available to younger age groups by then.
Pfizer-BioNTech
The most common side effects were pain at the injection site, followed by tiredness, headache, muscle pain, chills, joint pain and fever, according to the FDA.
In the United Kingdom, two health care workers reported severe allergic reactions after being vaccinated; two health care workers in Alaska reported a serious allergic reaction after receiving the Pfizer-BioNTech vaccine.
In the U.S. trial, four people who received the vaccine developed Bell's palsy, which causes usually temporary paralysis in facial muscles
Moderna
The most common side effects were pain at the injection site, followed by tiredness, headache, muscle pain, joint pain and chills, an FDA analysis found.
Three trial participants who received the vaccine developed Bell's palsy.
Significance: The side effects are basically the same for each vaccine. Moss points out that the number of Bell's palsy cases in both trials is "very small and likely just represents chance," but says "going forward we'll just need to monitor more carefully and just make sure we're looking for Bell's palsy and make sure that it's not related to the vaccine."
When it comes to the anaphylactic reactions exhibited in Great Britain, one of the participants had a history of allergic reactions. U.S. federal officials have warned health care providers not to give the vaccine to anyone with a known history of a severe allergic reaction to any part of the vaccine, a standard caution for all vaccines. As with the Bell's palsy cases, officials are expected to watch for such reactions.
Pfizer-BioNTech
Two shots of the vaccine — 21 days apart — are required for it to be fully effective.
Moderna
Two shots are required, 28 days apart.
Hartford's Farmers Markets – 2020 COVID-19 Precautions
The safety of customers & vendors is top priority! ALL Markets are following USDA, state, and local guidelines:
• Everyone must wear a mask while attending the market
• Please keep 6' social distancing from others
• Please don't touch food, ask vendors for assistance
• Extra hand washing stations or hand sanitizers are available
• Stay home if you feel sick – send someone in your place
• WIC and Senior coupons do NOT have to be signed and someone else can use them for you
• No picnicking or unnecessary gatherings
Billings Forge Farmers Market
539 Broad Street, Hartford     Next to Firebox Restaurant
Phone: 860-548-9877
We accept Cash, Credit, Debit and SNAP / EBT (We match SNAP up to $20)
The Farmers Market is a place where corporate employees venture into the Frog Hollow neighborhood, where seniors and SNAP recipients stretch their food dollars, and where communities co-mingle. The Market is situated on the green, adjacent to Firebox Restaurant on Broad Street. It is open June through October, on Thursdays from 11AM until 2PM.
________________