Monday, Wednesday & Friday  9:00 am – 12 noon   860-547-0820
Join Us for Online Worship Service
Worship Online this Sunday, May 24th, 10am
Immanuel and Faith Churches worship together again this Sunday, lifting up the power of prayer. 
We encourage you to join us in our Facebook Watch Party, as it is a chance to really be together in community, to greet each other, and to communicate as we worship. Here is a link to our Facebook Watch Party worship: 
https://www.facebook.com/239969772744198/posts/3792311104176696/
Alternatively, you can get on our Facebook Watch Party by going to Facebook.com and searching for Immanuel Congregational Church. You will see an invitation to a Facebook Watch Party. You just keep that screen on, and a few minutes before 10am, it will start a countdown. Then, right at 10am, the video will start, and we will all be watching together. 
This is a link to the recorded service, if you are not able to access it via Facebook:
https://vimeo.com/421587154
The video is posted on the homepage of our website, so you can find it there, as well: www.iccucc.org
Here is a simple worship bulletin you can use to follow along with the service, if you wish: 
https://mcusercontent.com/ad02446b3f57cf8bbe7dcf8e4/files/501353ec-05ae-41d3-bcde-433b1c3dd4c3/Worship_Program_5.24.20.pdf
_____________________________________________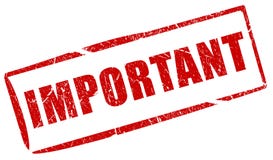 Dear Faith Family,
Due to the status of concern over the Corona virus, worship services at Faith Congregational Church will be suspended until further notice, effectively immediately.  The Church Council has voted to take this precautionary measure on the recommendations of the Southern New England Conference of the U.C.C., the governor and health officials of the State of Connecticut and the mayor and health officials of the City of Hartford. 
We encourage you to stay in your homes as much as possible, take care of yourself and your loved ones and be aware of any health issues in your household. Call each other and offer encouragement.
May God continue to be with each one of you until we are together once again.
Yours in service to God,
Moderator Patricia Stieben Hollis
Chair of Deacons Charron Stoddart
_____________________________________________
Faith Congregational Church, a vibrant, inclusive Christian community working for social justice through service to God, each other and our neighbors.
Welcome to the Faith Congregational Church website. You will find exciting videos, articles, and information designed to lift your spirit and feed your desire for helpful information. Faith Church is a diverse worship community, an inclusive, justice-minded and unapologetic about our faith and our witness. We celebrate diversity, we celebrate community and we celebrate Jesus Christ. It's that simple, but be clear that there is so much more.
We invite you to explore the many ways we seek to be a faithful church in these challenging days. Ask us your questions, we like questions. Our church may be old, in fact, it is the oldest predominately black church in the city of Hartford, but our thinking is not old at all. We are affiliated with the United Church of Christ, the first mainline church in America to speak out against slavery, the first mainline church to ordain a woman and the first church to ordain a gay person into ministry in our nation. We stand on the side of justice because we want to always seek to be on the right side of history and besides that to do what we believe Jesus our elder brother and head of the church commands.
If you are in the Greater Hartford area, come worship with us. Whoever you are, you are very welcome at Faith. Now explore the website fully, come back to it often and know that we seek your prayers as we go forward in faith.
_____________________________________________
Who We Are – Where We Are Going – What We Believe!
We Celebrate Diversity
We are a church that welcomes all! No matter who you are and where you may be on life's journey, you are welcome at Faith Congregational Church. We work toward celebrating; whomever God sends we will seek to embrace.
We Celebrate Community
We are a church faith community that embraces the wider community and seeks to serve in ways we can. Faith Church is a place where the community can come to talk, to work, to grow. We will be part of the solution,  seeking to address community concerns. We will work for justice, not just us.
We Celebrate Jesus
We will celebrate the presence of Jesus Christ in our lives. We will never apologize for our love of Jesus Christ but will celebrate the faith of others and even those with no faith. For us, Jesus is the way, the truth, and the life. We will invite others to know Jesus and will share the love of Christ whenever and wherever we can.
_____________________________________________
James 1:2-4
The Message (MSG)
Faith Under Pressure
2-4 Consider it a sheer gift, friends, when tests and challenges come at you from all sides. You know that under pressure, your faith-life is forced into the open and shows its true colors. So don't try to get out of anything prematurely. Let it do its work so you become mature and well-developed, not deficient in any way.
Our God who art in heaven, Hallowed be thy matchless name
Let Your Kingdom reign in heaven. Dwell on earth in us, the same
Give us, Lord, this day for worship; Give us manna from on high
Give us bread to serve your kingdom, Lord our name we glorify.
Lord, forgive us, free us, love us, Grant us wisdom to forgive
Lead us not into temptation; grant us grace so we can live
Evil cannot stand against us, Your deliverance we need
Bind us, Lord, in one another, We, Your church, Your love receive.
Thine the kingdom, Thine the power, Thine the glory evermore
Thine all majesty and honor God to you we praise, adore
You are God, You reign forever, "Sovereign Holy Lord!" we sing
Our God who art in heaven Lord, eternal King of Kings.
Written by Tony McNeil and dedicated to Ebenezer Baptist Church in Atlanta, and sung to the tune "Nettleton/Come Thy Fount."
______________________
History @ Faith Church

Faith Congregational Church in Hartford, Connecticut began in 1819 as a place for African Americans to worship on their own since they were previously only able to worship in the backs of churches and in church galleries (balconies). Unable to sit in the main sanctuary and tired of second class treatment, a group of African Americans began worshipping in the conference room of the First Church of Christ in Hartford, Connecticut, which is now known as Center Church. Our ancestor congregation moved to a building on State Street in 1820 and formed the first black Congregational Church in Connecticut and the third oldest in the nation. (According to Mary M. Donohue and Whitney Bayers writing for Connecticut Explored at connecticuthistory.org, Dixwell Avenue Congregational Church in New Haven was founded in 1820 as the African Ecclesiastical Society by Simeon Jocelyn, a white abolitionist, and 24 former slaves.)
The church, now known as Faith Congregational Church, initially called itself the African American Religious Society of Hartford and vowed to create a place of worship where there would be no assigned seating and where anyone was welcome to worship. The congregation purchased property in 1826 where it built a stone-and-brick church on the corner of Talcott and Market Streets.  For more information, read HERE  
___________________________________________
@ Faith Church
MEN OF FAITH  Men's Ministry Monday evenings @ 5:30 p.m.   Bible Study, Food and Fellowship! All men are welcome.  .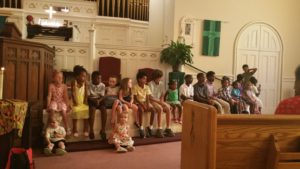 Don't forget, GIRL SCOUT TROOP 10003 meets on 2nd and 4th Sundays from 1 – 2:30 pm. We are really proud of our girls.

There is a seat for you on Tuesday at Bible study. We start at 7 pm. Bill Hollis is leading. Great group, great conversation, and great learning!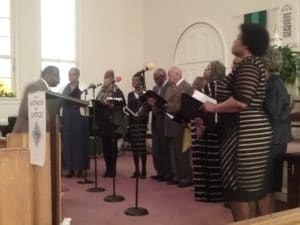 The CHOIR could use your voice! It's a great way to serve at Faith Church. Wayne Dixon is waiting. Choir rehearsal on Wednesday at 7 p.m.  
Sunday School for children is in the fall/winter term.  Join us during worship service. Volunteer for one Sunday per month. We look forward to seeing you and your children.
___________________________________________
@ Faith General Info
Faith Church cookbooks are still available for purchase at $20 each. Please see Jennifer Robinson on Sundays or contact the church with your contact information and leave it with our Administrative Assistant.  Thank you
Missions Ministry Fundraiser: DanceAfrica 2020 Festival at the Brooklyn Academy of Music (BAM), Brookly, NY, Saturday, May 23, 2020.  Day trip includes: Roundtrip transportation, Fun Street Festival with Music and Art, Shopping @ African Diaspora/World Market Vendors, Delicious Food from the African Diaspora, and the chance to visit/explore Brooklyn. 
Pick up/Return Location: RT 218 Park and Ride Commuter Lot, I-91 Exit 35, Windsor, CT. Bus departs at 8:30 a.m. and leaves Brooklyn, NY at 6:30 p.m.  Ticket price $75.00 contact Pam Walters (860)922-2757 or Shirley Zachery (860) 646-5416 to purchase tickets and for information.  Note: The ticket price does not include the DanceAfrica dance performance. You can purchase tickets at BAM Box Office (718) 636-4100 or www.bam.org
Want a CD of the service? Give Bruce MacCullagh a written request or send him an email.  
Need a ride to church? See Deacon Pam Walters for details and to schedule a pickup.
Know someone in need? Leave a message with Patricia Gray or Deacon Pam Walters.
Need more information?  Call the church office  860-547-0820 Monday,  Wednesday or Friday mornings. Sunday service begins at 10 am.
Nursery Staffed for Sunday Services
A reminder: The Nursery is available when your child is restless or unhappy during service. You may not mind your child's crying, but others would like to hear the service.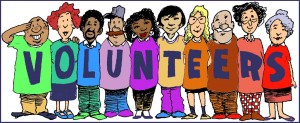 Would you like to volunteer? We need Sunday School teachers,  a historian,  and just maybe you can think of ways that you can help! See Patricia Hollis for details.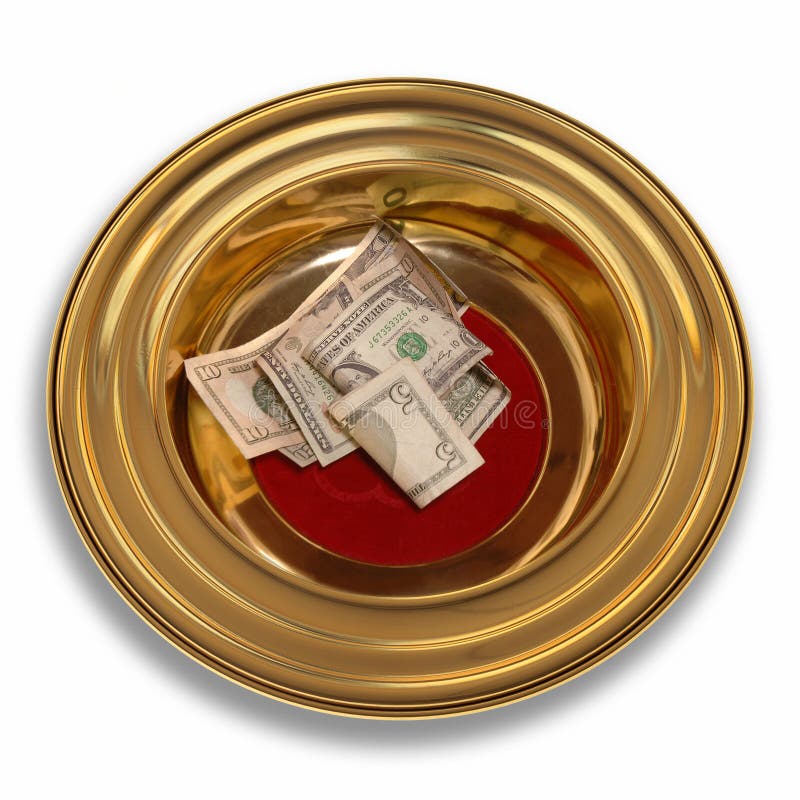 REALM CONNECT – Another Way to Give

Our church is moving to a new kind of church record keeping solution called Realm®. It primarily serves the administrative needs of our staff, but it also offers some exciting opportunities to support the way you are involved in our church. Not only will this improve work life for our ministry staff, it will make it easier for our church family to connect with each other, keep up with what's going on, and grow as a connected community of believers.
There are three things you should know before we highlight what you can do:
1. We're updating the administrative tools our staff uses to run the daily operations of our church.
2. We're adding more ways to communicate and connect as a church, all while leaving current methods in place.
3. You determine how much you want to make this part of your experience with our church, but we encourage you to participate.
To get the app at iTunes, click HERE. 
To get the app at Google Play, click HERE.
OR click on the QR below.
To utilize REALM CONNECT you must first receive an Invite Code. If you have any questions, please contact Treasurer Gail Martin at faithmatters.tresurer@gmail.com.
_____________________________________________

Are you tired of bad news? Impeachment? Murder and mayhem? Try Good Black News for information that makes you feel good.
As churches consider reopening buildings and resuming in-person worship, what can pastors expect?
Churches are looking toward re-opening buildings and resuming in-person worship. What can pastors expect to encounter as they lead their churches in the weeks and months to come?
Everyone is traumatized. The people that come back to your church will not be the same as when they left. We are all dealing with a range of emotions and experiences during this time. For virtually everyone, this includes grief. Grief can be for the loss of loved ones, the loss of a job, the loss of experiences, and more. Some of these traumas you will be aware of; some you may not. The challenging part is that human beings are all different. We have different personalities. We have different life experiences; some will find themselves revisiting previous life traumas. Some people have better resources for support than others.
People are unpredictable. This is the challenging thing: knowing these realities does not make the time to come any more predictable. After a trauma, we often experience that persons we are expecting to be crushed, do better than we expect. Conversely, people we experience as strong and resilient may seem overwhelmed. Other people will lurch back and forth from days of able coping to days of total meltdown. You will have to practice being a "non-anxious presence" through it all. You will also need to be prepared to make referrals for those whose responses are consistently outside of the normal range.
Expect resistance. As a pastoral leader, you are already dealing with "decision fatigue" from all the considerations that are going into the re-opening process. But no matter what you decide, or how you involve your leadership in those decisions, someone is going to disagree with them. This is unavoidable. You will experience people minimizing the impact of this crisis; others will embrace a worst-case scenario at every turn. Try not to let any of this surprise or overwhelm you. Stand firm on the decisions that are important for the health and safety of your people. Sadly, many of the restrictions around this pandemic have become politicized. Conspiracy theories and snake-oil cures abound. Sometimes it is helpful to point to guidelines provided by the government or your denomination to deflect some of this. But you will be the focus of resistance at times, as people defy the guidelines you attempt to set in direct and covert ways.
The recipient of their feelings might be… you. Traumatized people sometimes lash out, and sometimes the person on the receiving end will be you. They are feeling angry or sad or helpless or anxious, and they dump it on the pastor. Ironically, this can be a reflection of their trust of you, as a "safe" person to receive their negative feelings. There will be some who are experiencing faith struggles and anger at God during this crisis. They may feel unable to express negative feelings toward God, so they direct those feelings at their pastor. It is difficult to be on the receiving end at these moments, but we can be prepared and respond in healthy ways.
During these last several weeks we have experienced many unexpected outcomes, and there will undoubtedly be more. None of us knows how to pastor during a pandemic; this is unlike other crises as we still have no idea how or when it will end. We are not going to do this perfectly. Each of us is carrying traumas of our own, and none of us is going to be at our best. Now, more than ever, we need to show ourselves – and our congregations – the grace that we proclaim.
Don't take it personally. Some days you will be the recipient of emotions, words, and actions that you do not deserve. Take a deep breath and repeat these words to yourself: "This is not about me." All of this challenges us as pastors to practice not responding with anxiety even when everyone around us is fairly vibrating with emotion. We will want to avoid validating inappropriate behavior; but we can validate the feelings behind the behavior. ("I sense that you are feeling anxious/angry/afraid…") When things begin to escalate, the pastor needs to be the calmest person in the room. [Read More]
Mary Day Miller is executive minister, The American Baptist Churches of Massachusetts.
https://christiancitizen.us/as-churches-consider-reopening-buildings-and-resuming-in-person-worship-what-can-pastors-expect/ 
@ Alt-Religion from NBC
Justice Department backs pastor challenging Va. Gov. Northam's social distancing order
"There is no pandemic exception to the Constitution and its Bill of Rights," the Justice Department said in court papers.
Virginia Gov. Ralph Northam speaks during a news conference at the Governor's Mansion in Richmond on Feb. 2, 2019.Steve Helber / AP file
WASHINGTON — The Justice Department is siding with a rural Virginia church that sued the state's governor after the pastor was charged with violating a social distancing order.
The government filed court papers Sunday in support of Lighthouse Fellowship Church in Chincoteague on Virginia's eastern shore, which said the state improperly discriminated by insisting that the church permit no more than 10 people to attend services while allowing businesses to accommodate larger groups.
"The Commonwealth cannot treat religious gatherings less favorably than other similar secular gatherings," the Justice Department said in its submission.
While Democratic Gov. Ralph Northam's stay-at-home order allows residents to attend religious services, it restricts the number of people who can congregate, while shopping malls, office spaces, law firms and other businesses are allowed to operate with no such limits.
Full coverage of the coronavirus outbreak
States have broad powers to protect public health, but the courts should step in when they go too far, the government said.
"There is no pandemic exception to the Constitution and its Bill of Rights," the Justice Department said.
Police officers charged Pastor Kevin Wilson with violating the governor's order by allowing 16 people to attend a service on April 5. Lawyers for the church said those 16 people were separated by more than 6 feet in a sanctuary that can seat 225.
On Friday, a federal judge denied the church's motion for an order to block enforcement of Northam's order against religious gatherings, provided that they comply with social distancing and personal hygiene recommendations.[Read More]
https://www.nbcnews.com/politics/justice-department/justice-department-backs-pastor-challenging-va-gov-northam-s-social-n1199831
Two churches reclose after faith leaders and congregants get coronavirus
Church donations have plunged because of the coronavirus. Some churches won't survive.
April 24, 2020 at 6:00 a.m. EDT
@ Our History
DO YOU KNOW YOUR personal HISTORY? AFRICAN AMERICAN GENEOLOGY RESOURCES
@ History & Culture
Want to go to the Smithsonian National Museum of African American History & Culture?
SAME-DAY ONLINE
Same-day timed entry passes are available online beginning at 6:30 a.m. ET daily until they run out. Same-day passes are not available via phone.   CHECK SAME-DAY AVAILABILITY
ADVANCE ONLINE
Advance timed entry passes for individuals are released monthly. Advance timed entry passes for individuals are released on the first Wednesday of each month.  Passes go very quickly when released.
Want to take a road trip?
Museums & Historical Sites
African American Museum in Philadelphia, PA
National Underground Railroad Freedom Center in Cincinnatti, OH
Negro Leagues Baseball Museum in Kansas City, MO
National Civil Rights Museum in Memphis, TN
International Civil Rights Center and Museum iin Greensboro, NC
Tuskegee Airmen National Historic Site in Tuskegee, AL
Northwest African American Museum in Seattle, WA
National Center for Civil and Human Rights in Atlanta, GA
The Legacy Museum  in Montgomery, AL
Birmingham Civil Rights Institute in Birmingham, AL
DuSable Museum of African American History in Chicago, IL
National Memorial for Peace and Justice in Montgomery, AL
Every Month is Black History Month Because Black History Is American History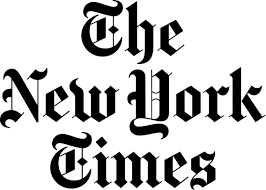 Are you aware of the series "1619" in the NY Times?  According to the NYT, "The 1619 Project is a major initiative from The New York Times observing the 400th anniversary of the beginning of American slavery. It aims to reframe the country's history, understanding 1619 as our true founding, and placing the consequences of slavery and the contributions of black Americans at the very center of the story we tell ourselves about who we are." Read, watch and listen HERE. 
The diverse history of Historically Black Colleges and Universities.
While Jewish and African American communities have a tumultuous shared history when it comes to the pursuit of civil rights, there is a chapter that is often overlooked. In the 1930s when Jewish academics from Germany and Austria were dismissed from their teaching positions, many came to the United States looking for jobs. Due to the Depression, xenophobia and rising anti-Semitism, many found it difficult to find work, but more than 50 found positions at HBCUs in the segregated South.
Originally established to educate freed slaves to read and write, the first of the Historically Black Colleges and Universities was Cheyney University in Pennsylvania, established in 1837. By the time Jewish professors arrived, the number of HBCUs had grown to 78. At a time when both Jews and African Americans were persecuted, Jewish professors in the Black colleges found the environment comfortable and accepting, often creating special programs to provide opportunities to engage Blacks and whites in meaningful conversation, often for the first time.
In the years that followed, the interests of Jewish and African American communities increasingly diverged, but this once-shared experience of discrimination and interracial cooperation remains a key part of the Civil Rights Movement.
Image: Melrose Cottage, built in 1805, Cheyney University of Pennsylvania. 
The first licensed African American Female pilot was named Bessie Coleman.
Born in Atlanta, Texas in 1892, Bessie Coleman grew up in a world of harsh poverty, discrimination and segregation. She moved to Chicago at 23 to seek her fortune, but found little opportunity there as well. Wild tales of flying exploits from returning WWI soldiers first inspired her to explore aviation, but she faced a double stigma in that dream being both African American and a woman.
She set her sights on France in order to reach her dreams and began studying French. In 1920, Coleman crossed the ocean with all of her savings and the financial support of Robert Abbott, one of the first African American millionaires. Over the next seven months, she learned to fly and in June of 1921, the Fédération Aéronautique Internationale awarded her an international pilot's license. Wildly celebrated upon her return to the United States, reporters turned out in droves to greet her.
Coleman performed at numerous airshows over the next five years, performing heart thrilling stunts, encouraging other African Americans to pursue flying, and refusing to perform where Blacks were not admitted. When she tragically died in a plane accident in 1926, famous writer and equal rights advocate Ida B. Wells presided over her funeral. An editorial in the "Dallas Express" stated, "There is reason to believe that the general public did not completely sense the size of her contribution to the achievements of the race as such." 
Image: Bessie Coleman and her plane in 1922, Monash University 
Taken from Ten Little Known Black History Facts http://Www.pbs.org
___________________________________________

What Do We Believe?
We believe in God:
Who created and is creating, who has come to us
To reconcile and make new, who works in us and others by his spirit. 
We trust him.
Jesus calls us to be his church:
To celebrate his presence, to live and serve others,
To seek justice and resist evil, to proclaim Jesus,
Crucified and risen, our judge and our hope.
In life, in death, in life beyond death, God is with us.
We are not alone.
Thanks be to God. Amen.
(from United Church of Canada)
@
UCC News
Church leaders urge education, caution and common sense as U.S. coronavirus cases increase
Here are a number of precautionary measures the UCC Human Resources Department shared with staff in the national offices.
• Stay home if you are feeling sick.
• Wash your hands frequently.
• Avoid touching your face with unwashed hands.
• Disinfect surfaces used regularly.
• Use hand sanitizer.
• Avoid close contact with someone who is sick.
• Practice these precautionary measures at home and pass this information along to family and friends.
If you have traveled internationally during the last 14 days, feel sick with fever or cough, or have difficulty breathing the CDC has several recommendations:
• Seek medical advice. Call ahead before you go to a doctor's office or emergency room.
• Tell them about your recent travel and your symptoms.
• Avoid contact with others.
• Do not travel while sick.
• Cover your mouth and nose with a tissue or your sleeve when coughing or sneezing.
• Clean your hands often by washing them with soap and water for at least 20 seconds or using an alcohol-based hand sanitizer that contains 60%–95% alcohol immediately after coughing, sneezing or blowing your nose. Soap and water should be used if hands are visibly dirty.
Bookmark these resources for developing information:
https://www.ucc.org/news_church_leaders_urge_education_caution_and_common_sense_as_u_s_coronavirus_cases_increase-02282020
Should Churches Return to Worship in Their Sanctuaries?
A Pastoral letter from the Leadership of the Wider United Church of Christ   
As the country debates how, when, and under what circumstances life might return to normal, leaders in every setting of the church are deliberating about returning to their sanctuaries for worship.
As leaders in the United Church of Christ, we want to send a clear and strong message to congregations who are considering going back to meeting in person: We urge you to wait until ALL safety concerns have been addressed. We want to offer what guidance we can about issues you should consider in your deliberations.
We are sure that, like us, you have been inundated with materials about the COVID-19 virus. Some of it seems to be contradictory at times. Much of it is being and has been politicized. Discerning fact from fiction can be tricky. We would like to share with you the resources that we have found helpful in our own deliberations, as well as any wisdom we have that could be useful to you. 
Among the most impactful articles we have seen is "The Risks—Know Them—Avoid Them," by Erin Bromage. The article talks in great detail about how the virus is spread and mentions in particular how church life which we experience as normal could prove to be a threat to our worshipers. We strongly encourage you to read this as a part of your decision-making process. Here is the link to that article.
Of all the things we could say, we lead with this principle: Please make every decision based on how it will affect the most vulnerable among you. Many of us will be able to attend services and activities as fully healthy, low-risk individuals. Others, though, will come out of a deep love for and obligation to their church, deciding to take a risk in order to be back with their church family. We urge you to keep that in mind as you process your decisions.
Conference leaders have sent guidance to their churches about the process of deciding how and when to return. We, as national and regional leaders are encouraging churches to consult their Conference website for materials relevant to their setting for ministry.
In a recent email, the Rev. Nigel Uden, Moderator of the United Reformed Church (United Kingdom), offered his prayerful support. In it, he wrote about a deacon of the church in Coventry. That deacon was trying to persuade a young pastor to serve that church in the decade that followed not only the Second World War, but the utter annihilation of the city of Coventry at the hands of the Germans. Their precious church was laid bare. What the deacon said to the young pastor convinced him to come and serve: "There is nothing in this church that cannot be changed as long as the Gospel is preached and the Kingdom of God extended." 
Those words have proven to be quite precious and prescient. They have reminded us that when the world forces change upon us, and with it the tremendous burden of grief and loss, our task remains but this: preach the Gospel and extend the Kindom. No matter what we decide in the coming days, even if it means sheltering in place a while longer, the gospel will be preached and the realm of God will grow through our efforts.
In the words of Julian of Norwich, written from her cell at the church in Norwich that was built as her own shelter in the time of the Plague: "All shall be well. And all shall be well. And all manner of thing shall be well." 
Faithfully,
The Council of Conference Ministers United Church of Christ
The National Officers of the United Church of Christ
The Rev. Dr. John C.  Dorhauer
General Minister and President              
The Rev. Traci Blackmon
Associate General Minister, Justice and Local Church Ministries
The Rev. Dr. Karen Georgia Thompson
Associate General Minister, Wider Church Ministries
https://www.ucc.org/news_pastoral_letter_should_churches_return_to_worship_in_their_sanctuaries_05192020
_____________________________________________
History? Of Course…

REUTERS/Desmond Boylan
Amistad
The Amistad was and is many things:
It was a Cuban coasting schooner,

It was a famous court case,
It was an historic event that shaped the nation and the United Church of Christ,
It is a contemporary floating museum,
It is a special Sunday in the United Church of Christ,
It is an inspiration.
History
In 1839, a group of enslaved Africans broke free while being transported around the island of Cuba aboard the coasting schooner Amistad. They attempted to sail the small vessel back to Africa, but where captured by the US Revenue Brig Washington off the coast of Long Island, charged with mutiny, and threatened with return to slavery.
Connecticut Congregationalists formed the Amistad Committee, which organized a legal defene, eased the captives confinement during the lengthy court case, and eventually funded their return to Africa after winning a favorable decision from the US Supreme Court. [Faith Church's ancestor congregation played an important role in the entire event, raising money to assist in the defense, and sent 2 missionaries to accompany the former captives back to Africa.]
The Amistad Committee became a seed for wider advocacy for the abolition of slavery in the United States. In 1846, Lewis Tappan, an Amistad Committee leader, founded the American Missionary Association, the first abolitionist organization with integrated leadership. After the Civil War, the AMA went on to found schools, churches, libraries and universities for the newly freed African Americans of the South.
Freedom Schooner Amistad
In 2000, a two-year building project sponsored in part by the UCC climaxed in the launch of the Freedom Schooner Amistad, a reconstruction similar to the schooner of 1839, as a floating museum about the Amistad Incident and the history of slavery. Homeported in New Haven, Connecticut, she sails the Atlantic coast on her mission of education and reconciliation. The non-profit organization Amistad America operates the schooner.
Amistad Sunday
The UCC commemorates the 1839 struggle for freedom, the Amistad Committee, and the American Missionary Association's heritage on Amistad Sunday, typically held the second Sunday in March.
Amistad Videos
Go to an annotated bibliography of Amistad videos available through the Ruth Dudley Resource Center
_____________________________________________
@ In Our Community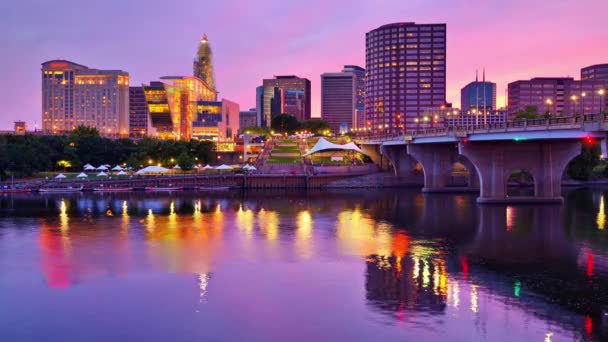 https://depositphotos.com/30561155/stock-video-downtown-hartford-connecticut-skyline.html
Bloomfield
Foodshare
Bloomfield, CT is a bi-weekly FoodShare site.  Anyone age 16+ can come to the Senior Center every other Tuesday beginning May 19, June 2, 16 and 30 and beyond.  The truck arrives at 12:45 pm.  People begin to arrive at noon, they get a number, wait in the Carmen Arace parking lot, then are called to drive through to get food which will be placed in your trunk or back seat. So many people are struggling to make it.  This is just another opportunity to get help.  No names or questions are asked. 
Attention: Self Employed, Independent Contractors
Labor Department Launches New System Today For Self-Employed
To Apply For Federal Unemployment Benefits
April 30, 2020
WETHERSFIELD – Today, the Connecticut Department of Labor began accepting claim applications for the self-employed, many who are eligible to collect unemployment insurance benefits under the federal Pandemic Unemployment Assistance (PUA) program.
"Our agency is proud of the work it has accomplished in order to serve the self-employed – individuals who have not been to apply for unemployment benefits in the past, but are now facing workplace situations never seen prior to the COVID-19 pandemic," said State Labor Commissioner Kurt Westby.  "The new online ReEmployCT system meets mandated integrity requirements while providing a federally-required two-step application process.
Federal guidelines require that self-employed individuals, including independent contractors and "gig" workers, first apply through the Connecticut unemployment system located on www.filectui.com.  Applicants must receive a determination notice in the mail from the Connecticut Department of Labor before they can apply on the newly-designed Pandemic Unemployment Assistance online system that will also be located at www.filect.com.
Self-employed individuals will follow this two-step application process:
Step 1) Beginning April 30:
File a regular state claim application with the Connecticut Department of Labor at filectui.com, using the BLUE button to file.
Note: Self-employed individuals who already filed a claim application through this system SHOULD NOT file again.  The agency has these original claims and a duplicate is not needed.

African American Literature Book Club
Why I Sued the Bible Publishers
If there was ever a book title that yelled its intentions, this is it. The book's author, Bradley Fowler, one of the faithful of Presbyterian Church since age 12, wants to defend the universal, healing message of the Good Book, The Bible. However, to achieve this goal in 2008, Fowler takes on the most influential Bible publishers; Zondervan, Thomas Nelson Inc., William Tyndale House Publishers, Inc., among others for "discriminating against homosexuality" in The Bible. He files a civil suit in the U.S. Eastern District Court in Detroit, Michigan.
Although Fowler's book, Why I Sued The Bible Publishers, poses a strong argument against religious discrimination and disinformation, nothing has changed in traditional beliefs of the Christ and the Biblical message. Probably this is why those who say they are members of a traditional faith has declined. Some beliefs die hard, as Fowler learned.
Yesterday Will Make You Cry
Yesterday Will Make You Cry is the first novel by Chester Himes. This is the complete, unabridged version of Cast The First Stone. This novel is about a white convict by the name of Jimmy Monroe and his time in prison. From reading the introduction of the book, I gather that this book was cut and changed because of the controversial nature of the book. Himes' portrait of prison is disturbing, not because of the honest, unflinching violent nature of prison, but of the tenderness and love that it can represent.
Jimmy Monroe goes through some changes in prison. Maturity. Self exploration. When your eyes have nothing new to see, they will, involuntarily turn to the soul, stimulated by unseen territory, drawn to it like flies to a rotting corpse. Being still, no place to go, the self can no longer be shy. Jimmy Monroe's eye turned inward and he saw himself. In all of his glory. He becomes human in prison. He learns to live and to love. He finally becomes a man. Often time, when the body is still, the soul can soar. So in a prison where he has to be told when to eat, what to eat, what to dress, Jimmy Monroe is forced to be still. His soul take flight.  
This novel is the evolution of a man. A man becoming human, in a place that is the home of inhuman actions. Told in a beautiful voice that is powerful and gripping in it's subtlety, Himes is nothing less than genius. At times the story is so rich, I had to step away from it.
Free Virtual Program for High School Students
City

 of 

Hartford

 Job Opportunities
The City of Hartford is currently hiring:
Early Learning Teacher Assistant


Heavy Equipment Mechanic

Life Guard (Seasonal)


Maintainer III

Recreation Assistant (Seasonal)


Senior Systems Analyst


Traffic Engineering Services Manager


Tree Trimmer II  
Click here to learn more and apply
SNAP SCHOLARSHIPS
@ Hartford
Capital City Youth Build
Earn As You Learn
Hartford Residents 17- 24 years old
ENROLL NOW!
Construction Skills Training with OSHA Certification
Complete Your GED or Start on a College Education
Apprenticeship Opportunities
Earn Industry-Recognized Certificates
– Certified Nursing Assistant (CNA)
– Machine/Manufacturing
– Security Guard/Protective Services
– Phlebotomy and Lab Services
– Medical Assisting
Call (860) 560-5308
Or Email: youthbuild@crtct.org
1443 – 1445 Main Street, Hartford
 Census 2020 -Overall Timeline
Counting every person living in the United States is a massive undertaking, and efforts begin years in advance. Here's a look at some of the key dates along the way:
2020
April 1: This is Census Day, a key reference date for the 2020 Census—not a deadline. We use this day to determine who is counted and where in the 2020 Census. When you respond, you'll tell the Census Bureau where you live as of April 1, 2020, and include everyone who usually lives and sleeps in your home. You can respond before or after that date. We encourage you to respond as soon as you can.
April 29 – May 1: The Census Bureau will count people who are experiencing homelessness over these three days. As part of this process, the Census Bureau counts people in shelters, at soup kitchens and mobile food vans, on the streets, and at nonsheltered, outdoor locations such as tent encampments.
April 16 – June 19: Census takers will work with administrators at colleges, senior centers, prisons, and other facilities that house large groups of people to make sure everyone is counted.
May 27 – August 14: Census takers will interview homes that haven't responded to the 2020 Census to help make sure everyone is counted.
December: The Census Bureau will deliver apportionment counts to the President and Congress as required by law.

2021

March 31: By this date, the Census Bureau will send redistricting counts to the states. This information is used to redraw legislative districts based on population changes.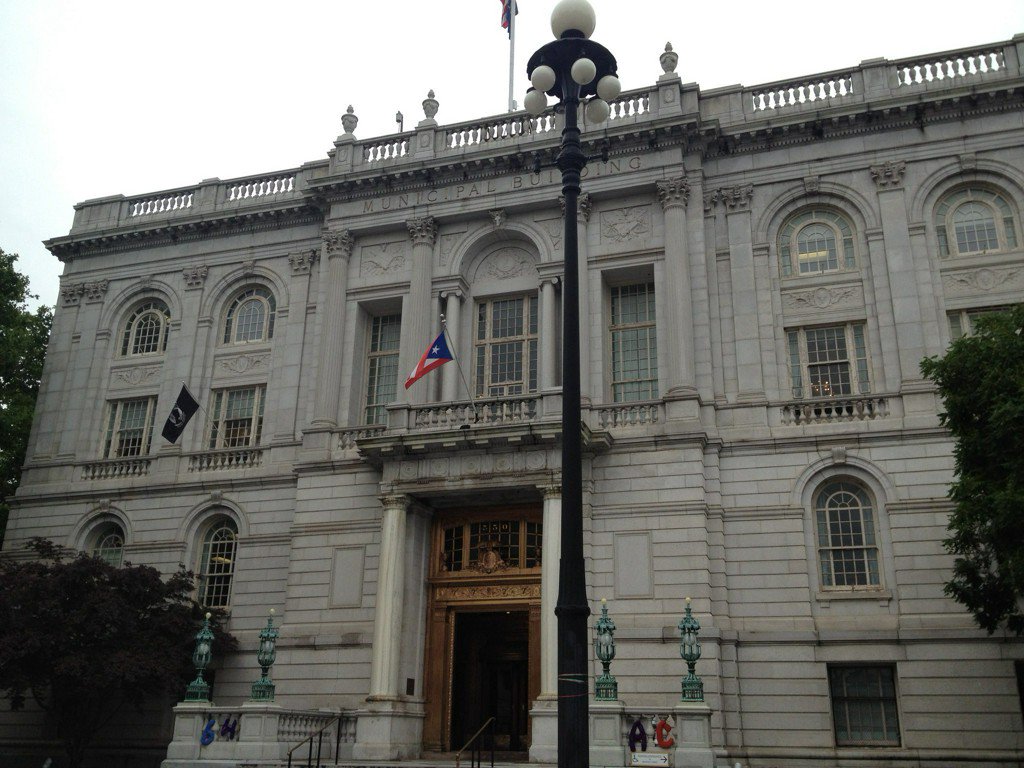 The Hartford City Council is canceling all upcoming Council, Committee, and Public Hearing meetings until further notice. This is a part of our efforts to limit the community spread of coronavirus and keep the public safe. We will continue to send updates and keep the public informed.
We thank you for your patience and understanding during this time.
Click Here for a Complete List of Meetings Dates & Agendas  
Assessors Office – Important Revaluation Data Mailer
The assessor's office has begun the 2021 real estate revaluation process with a mailing to residential real estate owners requesting verification of the physical descriptions of their properties. Please review the information on the mailer and return it to the assessor's office in the envelope provided with any corrections that you believe necessary or none if you believe the general description to be accurate.
The information will be used as the foundation for an October, 2021 city-wide reassessment. Revaluations, mandated by Connecticut State Statute, must be conducted every five years. They are required to re-align real estate assessments with current market values and correct any assessment inequalities that may have developed since the previous revaluation in 2016.
Board of Education Meetings

Like Jazz? Want to Keep Up With What's Happening?
You can add the Hartford Jazz Society's events to your calendar automatically HERE.
Hartford Stage
Live in Hartford? Get Your Free Tickets Today!
Hartford residents who are Hartford Public Library cardholders can now reserve up to 2 free tickets to plays at Hartford Stage as part of our new partnership.  Each of the seven branches of Hartford Public Library will have a two-ticket pass per eligible show. Patrons can check online to see where passes are available, but they must ask for them in person at any of the seven Library locations.  Once you have reserved the tickets at a Library branch, you must confirm the seats by calling the box office at Hartford Stage, 860-527-5151.
Rescheduled: October 1-11, 2020
Written and Directed by Reed Martin & Austin Tichenor
From the highbrow to lowbrow, and everything in between, The Reduced Shakespeare Company in THE COMPLETE HISTORY OF COMEDY (abridged) covers comedy through the ages. Enjoy fast and furious funny from such sources as Aristophanes and Shakespeare and Molière to Vaudeville and Charlie Chaplin to The Daily Show and Drunk History.
Rescheduled: October 22-November 15, 2020
By Eugene O'Neill
Directed by Melia Bensussen
Ah, Wilderness! takes place in a picturesque Connecticut town at the turn of the 20th century and paints a nostalgic portrait of small-town values, teenage growing pains, and young love. The warm-hearted play centers on teenaged Richard Miller, an aspiring poet who falls in love with the "girl-next-door." His love letters and ensuing adventures lead his parents to recall their own romance and youth. Bensussen's production of O'Neill's only comedy promises to be a joyous ode to Americana and the celebration of family, infused with period-appropriate live music.

@ General Info

Want to improve your vocabulary painlessly? Subscribe to Word of the Day  or Merriam-Webster's Word of the Day. Or get the Word of the Day app at the Google Play Store or the Apple app store.
**********************************************************
Free Stuff
Free college classes at Coursera. 
Go to Bargain Booksy for free or inexpensive ebooks.
Go to GreaterGood.org to help others for free.
Go HERE to find free dental care.
Improve your vocabulary and donate rice to help hungry people HERE.
Not free but cheap!!!  CheapOAir!
Go here to find free stuff like paper towels, beauty products, etc.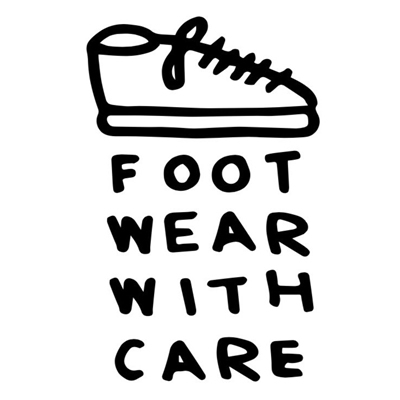 Do you know about this? Footwear with Care provides new shoes and socks to homeless folks. Read all about their work and look for the next date if you know someone who might need shoes.
@ On The Web
Red Table Talk
Jada Pinkett Smith, Willow Smith and Adrienne Banfield-Norris

Top 10 Internet Safety Rules & What Not to Do Online
1. Keep Personal Information Professional and Limited
2. Keep Your Privacy Settings On
3. Practice Safe Browsing
Read all 10 rules HERE.
Nursing Homes Serving Minorities More Likely to Have Coronavirus, Expert Says
Disparity emerges in comparison with homes chiefly serving white residents
ER PRODUCTIONS LIMITED/GETTY IMAGES
Nursing homes in the U.S. serving minority populations have been the hardest hit by infections and deaths from COVID-19, an analysis involving thousands of long-term care facilities by a University of Chicago professor found.
The analysis showed that nursing homes with the fewest white residents were "more than twice as likely to have COVID-19 cases or deaths" than facilities with the highest percent of white residents, said R. Tamara Konetzka, a professor of health economics who has researched long-term care facilities for 25 years.
The work showed a "strong and consistent relationship" between race and the probability of COVID-19 cases and deaths, she said.
Konetzka discussed her findings Thursday, and made recommendations for improving nursing homes during the pandemic, before the Senate Special Committee on Aging. Her testimony was submitted in advance and she also addressed senators at the hearing.
COURTESY UNIVERSITY OF CHICAGO
Konetzka noted that the finding that nursing homes with traditionally underserved populations are bearing the worst outcomes during the pandemic "is consistent with racial and socioeconomic disparities in long-term care historically and in pandemic-related deaths currently."
Other key points:
• Because people who need nursing home care usually want to stay close to their home, nursing homes are often a reflection of the neighborhoods in which they are located. Nursing homes serving predominantly nonwhite residents are more likely to be located in predominantly nonwhite neighborhoods and to draw staff from those neighborhoods. As these are the neighborhoods and the people being most affected by the pandemic, nursing homes in these areas are also most at risk.
• Nurses and nurse aides in these settings share many of the same vulnerabilities experienced in the communities where COVID-19 is most prevalent. These staff members are predominantly nonwhite, low-income and dependent on public transportation. Many live in families and communities with other essential workers who are unable to work at home and practice social isolation.
• These staff members are more likely to be sick, to have caregiving responsibilities for children or other relatives and to be facing financial hardship. Some fear showing up to work and contracting the virus. Other may come to work despite feeling symptomatic because of a lack of paid sick leave, fear of job loss or a sense of dedication when staff members are desperately needed.
Additional resources are critical, Konetzka said, and these should include paid sick leave, guaranteed coverage of health care costs and hazard pay for nursing home staff. These also may include hotel rooms for nursing home staff who do not want to risk infecting family members, similar to lodging given hospital staffers in many areas.
All nursing homes and other long-term care facilities "are in urgent need of this assistance," she said, and help should not be delayed "by debates about which facilities could have been better prepared."
Much at stake for the vulnerable
"There is too much at stake here in terms of the lives and well-being of our most vulnerable older adults," she said.
And if scarce resources must be prioritized "the most immediate assistance should be provided to nursing homes that serve primarily nonwhite residents where the risk of cases and death are the greatest."
She said temporary "surge teams" may be needed to assist in many nursing homes to stem transmission of the contagion and care for residents critically ill with COVID-19. She also appealed for more personal protective equipment and technical help with infection control.
At AARP, Bill Sweeney, senior vice president for government affairs, said Thursday: "We know this virus can affect people of all races and ethnicities, but there are serious disparities in the outcomes across the country. That's why AARP is urging state and federal leaders to report racial and ethnic data so we can have a clearer picture as we fight to address those disparities throughout the nation."[Read More}
https://www.aarp.org/caregiving/health/info-2020/coronavirus-in-minority-nursing-homes.html?intcmp=AE-HP-TTN-R4-POS4-REALPOSS-TODAY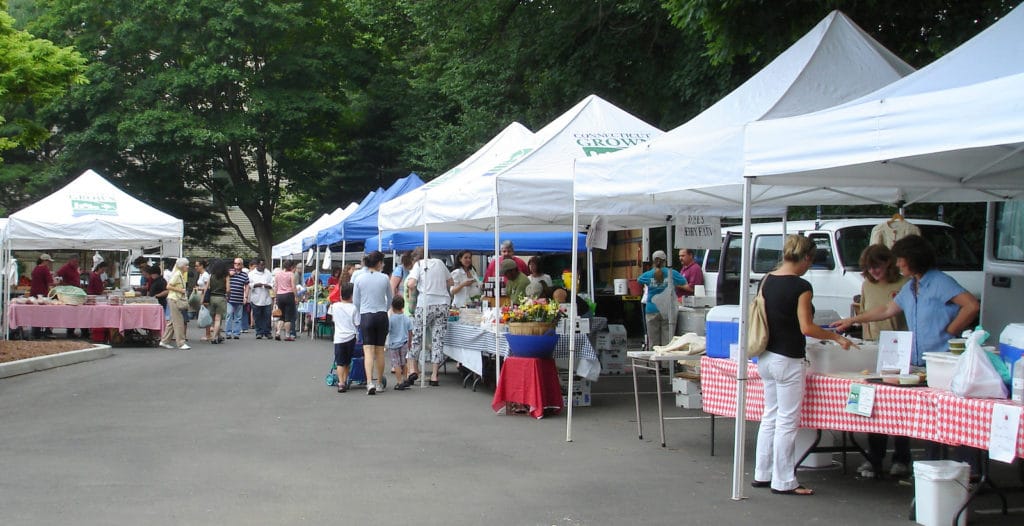 Winter: The Studio, 563 Broad Street   Hartford, CT   Phone: 860-548-9877
 The indoor winter market offers meat, cheese, coffee, breads, preserves, root and winter crop vegetables, and greenhouse-grown greens. 
Winter dates and hours: early November through May, Thursdays, 11 a.m.-2 p.m. at Billings Forge, 563 Broad Street.