REALM CONNECT – Another Way to Give

Our church is moving to a new kind of church record keeping solution called Realm®. It primarily serves the administrative needs of our staff, but it also offers some exciting opportunities to support the way you are involved in our church. Not only will this improve work life for our ministry staff, it will make it easier for our church family to connect with each other, keep up with what's going on, and grow as a connected community of believers.
There are three things you should know before we highlight what you can do:
1. We're updating the administrative tools our staff uses to run the daily operations of our church.
2. We're adding more ways to communicate and connect as a church, all while leaving current methods in place.
3. You determine how much you want to make this part of your experience with our church, but we encourage you to participate.
To get the app at iTunes, click below.
To get the app at Google Play, click HERE.
OR click on the QR graphic here….
To utilize REALM CONNECT you must first receive an Invite Code. If you have any questions, please contact Treasurer Gail Martin at faithmatters.treasurer@gmail.com.
Monday, Wednesday & Friday  9:00 am – 12 noon   860-547-0820
Join Us for Online Worship Service
Sunday, August 9, 2020   10am
We are most grateful to our partner church, Faith Congregational, for creating this Sunday's service. We'll hear reflections from both Immanuel and Faith members that are sure to resonate. Please share our worship links below far and wide as there is always room for more! 
If possible, join us for worship in our Facebook Watch Party, as it is a chance to really be together in community. Here is a link to our Facebook Watch Party worship: 
https://www.facebook.com/239969772744198/posts/4127141830693620/
You can even go to Immanuel's Facebook page ahead of time and select "Get Reminder" on the invitation to the Facebook Watch Party.
On Sunday, a few minutes before 10am, Facebook will start a countdown. Then, right at 10am, the video will start, and we will all be watching together. If you don't see a countdown, please refresh the Facebook page. If the Watch Party freezes, you will need to leave the party and rejoin. 
This is a link to the recorded service, if you are not able to access it via Facebook:
https://vimeo.com/445591299
The video is also posted on the homepage of our website: www.iccucc.org.
A showcase of past online services is now available on our homepage as well, so you can watch services you may have missed–or watch them again! 
Here is a simple worship bulletin you can use to follow along with the service, if you wish:
https://www.dropbox.com/preview/Online%20Worship/2020.Aug%209%20Online%20Worship/Worship%20program8920.docx?role=personal
Virtual Coffee Hour following Online 10am Worship this Sunday, August 9th
If you haven't already signed up with Immanuel member Gene Flynn to join Sunday's coffee hour, please contact our Associate Minister Rev. Isaac Lawson at 
rev.isaac.lawson@gmail.com
 to join in.
 ALL ARE WELCOME! 
_____________________________________________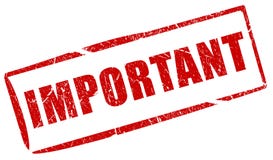 Dear Sisters and Brothers in Christ,
We look forward to the day when we will once again gather in our beautiful sanctuary to worship together.  We are pleased to share with you a letter which is part of a document from the conference ministers, "Guidance for Phasing Forward to In-Person Gatherings."  Please note the Conference's conclusion at the end of the letter pertaining to in person worship being suspended through "at least" the end of the summer.  The part of the letter you're receiving in this e-mail does not include the recommended phases, which is a detailed guide to resuming in-person gatherings.  We encourage you to read these phases in the complete document by going to the Southern New England Conference website, www.sneucc.org . There's a new section, Phasing Forward.  Additionally, there is also a video which can be viewed on Facebook.
Blessings,
The Worship Committee (Ashley Rogers, Arthur Rooks, Andrew Strother)
Deacon Charron Stoddart, Chair
Patricia Hollis, Moderator
Guidance for Phasing Forward to In-Person Gatherings
Updated version – May 20, 2020
  "But seek the welfare of the city where I have sent you into exile, and pray to the Lord on its behalf, for in its welfare you will find your welfare." ~ Jeremiah 29:7
This is a time unlike anything we have experienced in our lifetimes.  This is a challenging time for all of us.  We have had moments of creative ingenuity and moments of overwhelming exhaustion.
We entered it in chaos, we plan to move through it with intention.  We're not reopening.  Because we never closed.  We have engaged ministry in new ways.  We will move forward in new ways.
First, there is no way to ensure the overall safety of our congregations and communities until there is a trusted vaccine.
Second, in person worship in sanctuaries is one of the types of gatherings that is most likely to spread the infection.
In an enclosed room over a length of time the airborne viral particles can reach every corner.  6-foot or 12-foot physical distancing will not prevent this.

Speaking, praying and singing aloud propels the virus even further than just breathing.

Using masks limits but does not prevent the transmission of the disease.

Common surfaces abound.

We know that people can be carriers of the virus without any symptoms.
Third, we don't know everything about this disease and its impact on all ages.  New information is coming out daily.  This makes it hard to predict trends, safety measures, and phases.
Fourth, our congregations are comprised of the populations most vulnerable to Covid-19.
Fifth, an outbreak in our churches impacts our communities and the capacity of our health care system.
We have been reviewing dozens of documents and websites on next steps for places of worship.  This document is an integration and distilling of those resources tailored for our churches.  We are presenting a phasing forward approach beginning with our current Base Phase and moving through 4 phases that are tied to local conditions and the guidance of local government and health care professionals.
There is no one date that can be universally applied across our Conference to every church and every community.  Things differ; local regulations, building size and condition, age of congregation, size of congregation, health care capacity in community, rate and incidence of spread in community.
The way forward won't be linear.  There is the possibility of new spikes in infection that may return us to Stay Home Stay Safe requirements.
Based on these phases and the current trends we believe in person worship in buildings will need to be suspended through at least the end of the summer.
Blessings,
Marilyn Kendrix                        Don Remick                             Kent Siladi
____________________________________________
Faith Congregational Church, a vibrant, inclusive Christian community working for social justice through service to God, each other and our neighbors.
Welcome to the Faith Congregational Church website. You will find exciting videos, articles, and information designed to lift your spirit and feed your desire for helpful information. Faith Church is a diverse worship community, an inclusive, justice-minded and unapologetic about our faith and our witness. We celebrate diversity, we celebrate community and we celebrate Jesus Christ. It's that simple, but be clear that there is so much more.
We invite you to explore the many ways we seek to be a faithful church in these challenging days. Ask us your questions, we like questions. Our church may be old, in fact, it is the oldest predominately black church in the city of Hartford, but our thinking is not old at all. We are affiliated with the United Church of Christ, the first mainline church in America to speak out against slavery, the first mainline church to ordain a woman and the first church to ordain a gay person into ministry in our nation. We stand on the side of justice because we want to always seek to be on the right side of history and besides that to do what we believe Jesus our elder brother and head of the church commands.
If you are in the Greater Hartford area, come worship with us. Whoever you are, you are very welcome at Faith. Now explore the website fully, come back to it often and know that we seek your prayers as we go forward in faith.
_____________________________________________
Psalm 17:1-7, 15
A David Prayer
17 1-2 Listen while I build my case, God,
    the most honest prayer you'll ever hear.
Show the world I'm innocent—
    in your heart you know I am.
3 Go ahead, examine me from inside out,
    surprise me in the middle of the night—
You'll find I'm just what I say I am.
    My words don't run loose.
4-5 I'm not trying to get my way
    in the world's way.
I'm trying to get your way,
    your Word's way.
I'm staying on your trail;
    I'm putting one foot
In front of the other.
    I'm not giving up.
6-7 I call to you, God, because I'm sure of an answer.
So—answer! bend your ear! listen sharp!
Paint grace-graffiti on the fences;
take in your frightened children who
Are running from the neighborhood bullies
straight to you.
15 And me? I plan on looking
you full in the face. When I get up,
I'll see your full stature
and live heaven on earth.
The Message (MSG)
Copyright © 1993, 2002, 2018 by Eugene H. Peterson
Our God who art in heaven, Hallowed be thy matchless name
Let Your Kingdom reign in heaven. Dwell on earth in us, the same
Give us, Lord, this day for worship; Give us manna from on high
Give us bread to serve your kingdom, Lord our name we glorify.
Lord, forgive us, free us, love us, Grant us wisdom to forgive
Lead us not into temptation; grant us grace so we can live
Evil cannot stand against us, Your deliverance we need
Bind us, Lord, in one another, We, Your church, Your love receive.
Thine the kingdom, Thine the power, Thine the glory evermore
Thine all majesty and honor God to you we praise, adore
You are God, You reign forever, "Sovereign Holy Lord!" we sing
Our God who art in heaven Lord, eternal King of Kings.
Written by Tony McNeil and dedicated to Ebenezer Baptist Church in Atlanta, and sung to the tune "Nettleton/Come Thy Fount."
______________________
@ Faith Church
MEN OF FAITH  Men's Ministry Monday evenings @ 5:30 p.m.   Bible Study, Food and Fellowship! All men are welcome.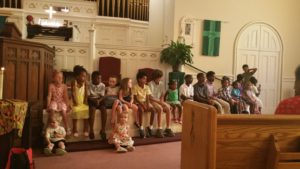 Don't forget, GIRL SCOUT TROOP 10003 meets on 2nd and 4th Sundays from 1 – 2:30 pm. We are really proud of our girls.

There is a seat for you on Tuesday at Bible study. We start at 7 pm. Bill Hollis is leading. Great group, great conversation, and great learning!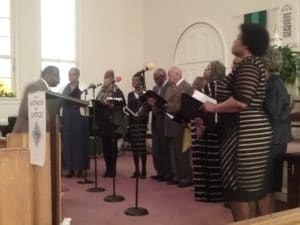 The CHOIR could use your voice! It's a great way to serve at Faith Church. Wayne Dixon is waiting. Choir rehearsal on Wednesday at 7 p.m.  
Sunday School for children is in the fall/winter term.  Join us during worship service. Volunteer for one Sunday per month. We look forward to seeing you and your children.
___________________________________________
@ Faith General Info
Faith Church cookbooks are still available for purchase at $20 each. Please see Jennifer Robinson on Sundays or contact the church with your contact information and leave it with our Administrative Assistant.  Thank you
Want a CD of the service? Give Bruce MacCullagh a written request or send him an email.  
Need a ride to church? See Deacon Pam Walters for details and to schedule a pickup.
Know someone in need? Leave a message with Patricia Gray or Deacon Pam Walters.
Need more information?  Call the church office  860-547-0820 Monday,  Wednesday or Friday mornings. Sunday service begins at 10 am.
Nursery Staffed for Sunday Services
A reminder: The Nursery is available when your child is restless or unhappy during service. You may not mind your child's crying, but others would like to hear the service.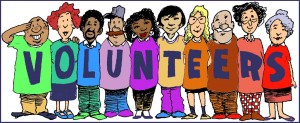 Would you like to volunteer? We need Sunday School teachers,  a historian,  and just maybe you can think of ways that you can help! See Patricia Hollis for details.
_____________________________________________

Are you tired of bad news? Impeachment? Murder and mayhem? Try Good Black News for information that makes you feel good.
The role of the local church during COVID-19
The call to fellowship looks different now.
The Skagit Valley Chorale, located in Washington state, continued to hold weekly rehearsals after the state government released stay-at-home orders. Three weeks later, 45 choir members tested positive, three were hospitalized and two died due to COVID-19. It was a shock to the small town of Mount Vernon, Washington, and to the congregation at the Mount Vernon Presbyterian Church.
Hebrews 10:24-25 is a command to fellowship and to not stop gathering together as others have done. It is a command to encourage one another. How do we fulfill this biblical command while also following the local authorities' command to "shelter in place" during these times? What is the role of the church during this historic moment? As some churches are grieving and others are calling this an opportunity for a revival, the inherent complexities of these questions and the reality of how one event can affect individuals differently are on full display.
Grief is present in churches that were not prepared to adapt to virtual platforms and were already experiencing low numbers on a "good" membership Sunday. Grief is present in the heart of pastors who have lost half or more of their salary. A Washington, DC community leader I spoke with predicted that approximately 20-30% of churches will not "bounce back from this"[i] and will decide to merge with another community or "close their doors" altogether. Grief looks like empty pews, empty parking lots, and uneventful bulletins. In light of this, we, as brothers and sisters in Christ, must remain prayerful and aware of local church communities impacted during this season. It's essential that we also remain aware of the underserved communities and schools, "the least of these," that do not have access to resources that would allow them to thrive under the shelter in place policies.
Hebrews 10:24-25 is a command to fellowship and to not stop gathering together as others have done. It is a command to encourage one another. How do we fulfill this biblical command while also following the local authorities' command to "shelter in place" during these times? What is the role of the church during this historic moment? As some churches are grieving and others are calling this an opportunity for a revival, the inherent complexities of these questions and the reality of how one event can affect individuals differently are on full display.
Where loss is present in some communities, others are thriving. These churches have switched to completely virtual services and are looking at COVID-19 as an opportunity to share God's love and to continue building the church outside of its physical walls. As an example, I received word of a church in Philadelphia, C3 Church, that is launching virtually during these times! The senior pastor, Pastor Stanley Phillipe, of Iglesia Comunidad Multicultural in the Dominican Republic, has charged his community to remain hopeful and also generous during this crisis, to view it as an opportunity to serve—as exemplified in its ongoing sacrificial contributions to neighboring communities that are under-resourced. At one point, a grandmother who benefited from their contributions expressed a deep sense of appreciation because she was now able to feed her pregnant daughter who had not eaten in four days. In spite of the real grief that many communities are experiencing, this is just one of many examples of how the Church is rising up and heeding the commands detailed in Hebrews 10:24-25.
In light of all these developments, I remain hopeful. Hopeful that in grief or in revival, in loss or gain, the local Church will prevail. Perspectives are changing on the call to fellowship and what the modern-day church will look like. And this is good news, because the Church was never meant to remain inside of four walls. God's plan for redemption has not changed just because the methodology has. His plan of redemption is still through people and the call to fellowship remains.
Intentionality is not enough: Combating racism in the church
In light of recent events, the United States has not only responded to the pandemic of COVID-19 but also the pandemic of racism in this country. Corporations, boards of directors, CEOs, policymakers, and governors have made statements in support of the Black Lives Matter movement, and are standing against racial injustice by taking actionable steps to provide financial support. Several churches have shown their support by making official statements, and by conducting panels and interviews with Black preachers and friends in an attempt to understand the Black experience in America.
The efforts made by donating to Black-owned businesses, creating Black Lives Matter statements or manifestos, and posting on social media have created a wave of momentum for several churches throughout this country.
However, what seems to be missing in these attempts to rectify the injustice of the unlawful killings of Black individuals, such as George Floyd, Ahmaud Arbery, and Breonna Taylor, is emotional intelligence and strategic action on how churches and pastors can respond. An emotionally intelligent response and strategy of the church can create sustainable change in bringing racial reconciliation between White and Black Americans. Various corporations, for the most part, are doing their due diligence in taking responsibility and creating strategies to ensure that people of color have psychological safety in the workplace. These actions include  implementing equity across the board by analyzing human resource policies, diversity within their corporate pipeline, and creating psychological safety in the workplace for people of color to feel safe expressing themselves in what are usually predominantly white-run companies.[Read More}
@ Alt-News from NBC
Christian groups say Trump has closed the door on persecuted Christian refugees
"Christians need to speak out on this issue," said David Curry, CEO of Open Doors USA.
Catholic Church personnel greet guests after Mass at St. Peters Chaldean Catholic Church in El Cajon, California on May 13, 2009. Iraqi Chaldeans have sought asylum in the U.S. to avoid threats from extremist groups in Iraq.Sandy Huffaker / Corbis via Getty Images file
WASHINGTON — Despite public statements promoting religious freedom, the Trump administration has failed to provide a lifeline to persecuted Christian refugees and other religious minorities around the world, according to a report by two Christian advocacy groups.
The number of Christian refugees and other religious minorities allowed to enter the U.S. has dropped dramatically under President Donald Trump, according to the report by World Relief, a Christian humanitarian organization, and Open Doors USA, a non-profit that tracks religious freedom.
"With religious persecution of Christians at some of the highest levels ever reported, closing the door to refugees and asylum seekers threatens the lives of Christians — and American Christians must not remain silent," said the report, titled "Closed Doors."
In 2019, the number of Christians resettled to the U.S. from a list of 50 countries known for persecuting Christians declined 69 percent compared to 2015, according to the report, which was based on State Department refugee figures.
Six months into 2020, fewer than 950 Christians have been resettled from these 50 countries, compared to more than 18,000 in 2015, the report said. If current trends continue, the U.S. will admit roughly 90 percent fewer Christian refugees from these countries this year than in 2015. [Read More]
https://www.nbcnews.com/news/world/christian-groups-say-trump-has-closed-door-persecuted-christian-refugees-n1233509
DO YOU KNOW YOUR personal HISTORY? AFRICAN AMERICAN GENEALOGY RESOURCES
@ History & Culture
Want to go to the Smithsonian National Museum of African American History & Culture?
SAME-DAY ONLINE
Same-day timed entry passes are available online beginning at 6:30 a.m. ET daily until they run out. Same-day passes are not available via phone.   CHECK SAME-DAY AVAILABILITY
ADVANCE ONLINE
Advance timed entry passes for individuals are released monthly. Advance timed entry passes for individuals are released on the first Wednesday of each month.  Passes go very quickly when released.
CHECK ADVANCE AVAILABILITY ON RELEASE DAY
Want to take a road trip?
Museums & Historical Sites
African American Museum in Philadelphia, PA
National Underground Railroad Freedom Center in Cincinnatti, OH
Negro Leagues Baseball Museum in Kansas City, MO
National Civil Rights Museum in Memphis, TN
International Civil Rights Center and Museum iin Greensboro, NC
Tuskegee Airmen National Historic Site in Tuskegee, AL
Northwest African American Museum in Seattle, WA
National Center for Civil and Human Rights in Atlanta, GA
The Legacy Museum  in Montgomery, AL
Birmingham Civil Rights Institute in Birmingham, AL
DuSable Museum of African American History in Chicago, IL
National Memorial for Peace and Justice in Montgomery, AL
Every Month is Black History Month Because Black History Is American History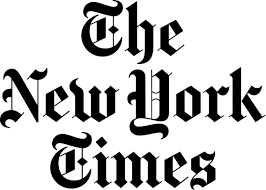 Are you aware of the series "1619" in the NY Times?  According to the NYT, "The 1619 Project is a major initiative from The New York Times observing the 400th anniversary of the beginning of American slavery. It aims to reframe the country's history, understanding 1619 as our true founding, and placing the consequences of slavery and the contributions of black Americans at the very center of the story we tell ourselves about who we are." Read, watch and listen HERE. 
John Robert Lewis    
         (February 21, 1940 – July 17, 2020
"John Lewis…is a genuine American hero and moral leader who commands widespread respect in the chamber."
Often called  "one of the most courageous persons the Civil Rights Movement ever produced," John Lewis has dedicated his life to protecting human rights, securing civil liberties, and building what he calls "The Beloved Community" in America.   His dedication to the highest ethical standards and moral principles has won him the admiration of many of his colleagues on both sides of the aisle in the United States Congress. [Read More]
https://johnlewis.house.gov/john-lewis/biography
Reverend Dr. C.T. Vivian  
( July 30, 1924 – July 17, 2020)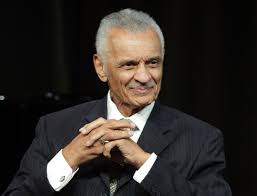 Reverend C. T. Vivian was born Cordy Tindell Vivian on July 30, 1924 in Howard County, Missouri. As a small boy he migrated with his mother to Macomb, Illinois, where he attended Lincoln Grade School and Edison Junior High School. Vivian graduated from Macomb High School in 1942 and went on to attend Western Illinois University in Macomb, where he worked as the sports editor for the school newspaper.
His first professional job was recreation director for the Carver Community Center in Peoria, Illinois. There, Vivian participated in his first sit-in demonstrations, which successfully integrated Barton's Cafeteria in 1947. Studying for the ministry at American Baptist College in Nashville, Tennessee in 1959, Vivian met Rev. James Lawson, who was teaching Mahatma Ghandhi's nonviolent direct action strategy to the Student Central Committee. Diane Nash, Bernard Lafayette, James Bevel, James Forman, John Lewis and other students from American Baptist, Fisk University and Tennessee State University executed a systematic non-violent campaign for justice. On April 19, 1960, 4,000 demonstrators marched on City Hall where Vivian and Diane Nash challenged Nashville Mayor Ben West. As a result, Mayor West publicly agreed that racial discrimination was morally wrong. Many of those students became part of the Student Nonviolent Coordinating Committee (SNCC). In 1961, Vivian, now a member of the Southern Christian Leadership Conference (SCLC) participated in Freedom Rides replacing injured members of the Congress of Racial Equality (CORE). Vivian was appointed to the executive staff of the SCLC in 1963, when Dr. Martin Luther King, Jr., named him national director of affiliates. Two years later, in an incident that would make national news, Vivian confronted Sheriff Jim Clark on the steps of the Selma courthouse during a voter registration drive. After an impassioned speech by Vivian, Clark struck him on the mouth, portraying Clark to the world as a racist. In 1969, Vivian wrote the first book on the modern-day Civil Rights Movement, entitled Black Power and the American Myth. During these years, he also started a program entitled Vision, sending students from Alabama to college; the program later came to be known as Upward Bound. By 1979, Vivian had organized and was serving as chairman of the board of the National Anti-Klan Network, which is known today as the Center for Democratic Renewal.
Vivian is also the founder of the Black Action Strategies and Information Center (BASIC), a workplace consultancy on race relations and multicultural training.
https://www.thehistorymakers.org/biography/reverend-dr-ct-vivian
___________________________________________
@
UCC News
Church leaders urge education, caution and common sense as U.S. coronavirus cases increase
Here are a number of precautionary measures the UCC Human Resources Department shared with staff in the national offices.
• Stay home if you are feeling sick.
• Wash your hands frequently.
• Avoid touching your face with unwashed hands.
• Disinfect surfaces used regularly.
• Use hand sanitizer.
• Avoid close contact with someone who is sick.
• Practice these precautionary measures at home and pass this information along to family and friends.
If you have traveled internationally during the last 14 days, feel sick with fever or cough, or have difficulty breathing the CDC has several recommendations:
• Seek medical advice. Call ahead before you go to a doctor's office or emergency room.
• Tell them about your recent travel and your symptoms.
• Avoid contact with others.
• Do not travel while sick.
• Cover your mouth and nose with a tissue or your sleeve when coughing or sneezing.
• Clean your hands often by washing them with soap and water for at least 20 seconds or using an alcohol-based hand sanitizer that contains 60%–95% alcohol immediately after coughing, sneezing or blowing your nose. Soap and water should be used if hands are visibly dirty.
Bookmark these resources for developing information:
CDC COVID-19 updates.
CDC New travel alerts.
World Health Organization updates.
WHO Preparedness resources.
Coronavirus resources from the UCC.
 Ohio Department of Health information.
FEMA, general disaster guidance for Houses of Worship.
https://www.ucc.org/news_church_leaders_urge_education_caution_and_common_sense_as_u_s_coronavirus_cases_increase-02282020
Should Churches Return to Worship in Their Sanctuaries?
A Pastoral letter from the Leadership of the Wider United Church of Christ 
As the country debates how, when, and under what circumstances life might return to normal, leaders in every setting of the church are deliberating about returning to their sanctuaries for worship.
As leaders in the United Church of Christ, we want to send a clear and strong message to congregations who are considering going back to meeting in person: We urge you to wait until ALL safety concerns have been addressed. We want to offer what guidance we can about issues you should consider in your deliberations.
We are sure that, like us, you have been inundated with materials about the COVID-19 virus. Some of it seems to be contradictory at times. Much of it is being and has been politicized. Discerning fact from fiction can be tricky. We would like to share with you the resources that we have found helpful in our own deliberations, as well as any wisdom we have that could be useful to you. 
Among the most impactful articles we have seen is "The Risks—Know Them—Avoid Them," by Erin Bromage. The article talks in great detail about how the virus is spread and mentions in particular how church life which we experience as normal could prove to be a threat to our worshipers. We strongly encourage you to read this as a part of your decision-making process. Here is the link to that article.
Of all the things we could say, we lead with this principle: Please make every decision based on how it will affect the most vulnerable among you. Many of us will be able to attend services and activities as fully healthy, low-risk individuals. Others, though, will come out of a deep love for and obligation to their church, deciding to take a risk in order to be back with their church family. We urge you to keep that in mind as you process your decisions.
Conference leaders have sent guidance to their churches about the process of deciding how and when to return. We, as national and regional leaders are encouraging churches to consult their Conference website for materials relevant to their setting for ministry.
In a recent email, the Rev. Nigel Uden, Moderator of the United Reformed Church (United Kingdom), offered his prayerful support. In it, he wrote about a deacon of the church in Coventry. That deacon was trying to persuade a young pastor to serve that church in the decade that followed not only the Second World War, but the utter annihilation of the city of Coventry at the hands of the Germans. Their precious church was laid bare. What the deacon said to the young pastor convinced him to come and serve: "There is nothing in this church that cannot be changed as long as the Gospel is preached and the Kingdom of God extended." 
Those words have proven to be quite precious and prescient. They have reminded us that when the world forces change upon us, and with it the tremendous burden of grief and loss, our task remains but this: preach the Gospel and extend the Kindom. No matter what we decide in the coming days, even if it means sheltering in place a while longer, the gospel will be preached and the realm of God will grow through our efforts.
In the words of Julian of Norwich, written from her cell at the church in Norwich that was built as her own shelter in the time of the Plague: "All shall be well. And all shall be well. And all manner of thing shall be well." 
Faithfully,
The Council of Conference Ministers United Church of Christ
The National Officers of the United Church of Christ
The Rev. Dr. John C.  Dorhauer
General Minister and President              
The Rev. Traci Blackmon
Associate General Minister, Justice and Local Church Ministries
The Rev. Dr. Karen Georgia Thompson
Associate General Minister, Wider Church Ministries
https://www.ucc.org/news_pastoral_letter_should_churches_return_to_worship_in_their_sanctuaries_05192020
_____________________________________________
History? Of Course…

REUTERS/Desmond Boylan
Amistad
The Amistad was and is many things:
It was a Cuban coasting schooner,

It was a famous court case,
It was an historic event that shaped the nation and the United Church of Christ,
It is a contemporary floating museum,
It is a special Sunday in the United Church of Christ,
It is an inspiration.
History
In 1839, a group of enslaved Africans broke free while being transported around the island of Cuba aboard the coasting schooner Amistad. They attempted to sail the small vessel back to Africa, but where captured by the US Revenue Brig Washington off the coast of Long Island, charged with mutiny, and threatened with return to slavery.
Connecticut Congregationalists formed the Amistad Committee, which organized a legal defene, eased the captives confinement during the lengthy court case, and eventually funded their return to Africa after winning a favorable decision from the US Supreme Court. [Faith Church's ancestor congregation played an important role in the entire event, raising money to assist in the defense, and sent 2 missionaries to accompany the former captives back to Africa.]
The Amistad Committee became a seed for wider advocacy for the abolition of slavery in the United States. In 1846, Lewis Tappan, an Amistad Committee leader, founded the American Missionary Association, the first abolitionist organization with integrated leadership. After the Civil War, the AMA went on to found schools, churches, libraries and universities for the newly freed African Americans of the South.
Freedom Schooner Amistad
In 2000, a two-year building project sponsored in part by the UCC climaxed in the launch of the Freedom Schooner Amistad, a reconstruction similar to the schooner of 1839, as a floating museum about the Amistad Incident and the history of slavery. Homeported in New Haven, Connecticut, she sails the Atlantic coast on her mission of education and reconciliation. The non-profit organization Amistad America operates the schooner.
Amistad Sunday
The UCC commemorates the 1839 struggle for freedom, the Amistad Committee, and the American Missionary Association's heritage on Amistad Sunday, typically held the second Sunday in March.
Amistad Videos
Go to an annotated bibliography of Amistad videos available through the Ruth Dudley Resource Center
_____________________________________________
@ In Our Community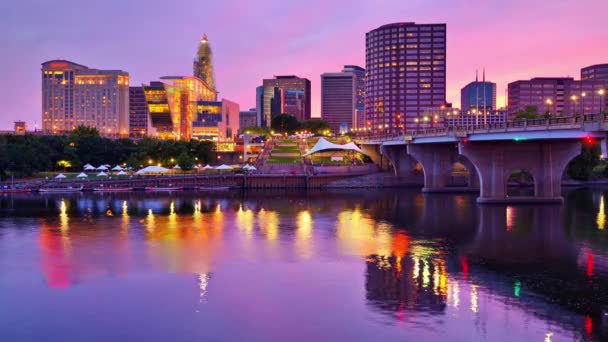 https://depositphotos.com/30561155/stock-video-downtown-hartford-connecticut-skyline.html
Bloomfield, CT is a bi-weekly FoodShare site.  Anyone age 16+ can come to the Senior Center every other Tuesday beginning May 19, June 2, 16 and 30 and beyond.  The truck arrives at 12:45 pm.  People begin to arrive at noon, they get a number, wait in the Carmen Arace parking lot, then are called to drive through to get food which will be placed in your trunk or back seat. So many people are struggling to make it.  This is just another opportunity to get help.  No names or questions are asked. 
Attention: Self Employed, Independent Contractors
Labor Department Launches New System Today For Self-Employed
To Apply For Federal Unemployment Benefits
April 30, 2020
WETHERSFIELD – Today, the Connecticut Department of Labor began accepting claim applications for the self-employed, many who are eligible to collect unemployment insurance benefits under the federal Pandemic Unemployment Assistance (PUA) program.
"Our agency is proud of the work it has accomplished in order to serve the self-employed – individuals who have not been to apply for unemployment benefits in the past, but are now facing workplace situations never seen prior to the COVID-19 pandemic," said State Labor Commissioner Kurt Westby.  "The new online ReEmployCT system meets mandated integrity requirements while providing a federally-required two-step application process.
Federal guidelines require that self-employed individuals, including independent contractors and "gig" workers, first apply through the Connecticut unemployment system located on www.filectui.com.  Applicants must receive a determination notice in the mail from the Connecticut Department of Labor before they can apply on the newly-designed Pandemic Unemployment Assistance online system that will also be located at www.filect.com.
Self-employed individuals will follow this two-step application process:
Step 1) Beginning April 30:
File a regular state claim application with the Connecticut Department of Labor at filectui.com, using the BLUE button to file.
Note: Self-employed individuals who already filed a claim application through this system SHOULD NOT file again.  The agency has these original claims and a duplicate is not needed.

Before the supermarket boom, there were neighborhood markets where most people did their grocery shopping. They served as a junction for the exchange of ideas and gossip in much the same way as barbershops and beauty salons still do today. It was typical for owners of these markets to live in the neighborhood. They were part of the community and often took an active interest in what best served its needs. The Family Stone is set in the memory of these institutions long gone from most of the American economic landscape.It is the year following the long, hot summer in America. Abraham and Winona Stone are the owners of Willie's Market, a corner grocer in an urban community known as East Liberty, a Mecca where people within the community can catch up on the latest gossip regarding their uncommon neighbors. Theresa Peoples, a beautician during the week, a nude dancer on the weekends. Reverend Embry Wilshire, a man on a quest to redeem every sinner's soul, his own being his most challenging. Jessie Wilkerson, philosopher, a learned man of unknown origin and past. These characters, and more, round out the stories of this neighborhood cast in The Family Stone.
A current, constructive, and actionable exploration of today's racial landscape, offering straightforward clarity that readers of all races need to contribute to the dismantling of the racial divide
In So You Want to Talk About Race, Editor at Large of The Establishment Ijeoma Oluo offers a contemporary, accessible take on the racial landscape in America, addressing head-on such issues as privilege, police brutality, intersectionality, micro-aggressions, the Black Lives Matter movement, and the "N" word. Perfectly positioned to bridge the gap between people of color and white Americans struggling with race complexities, Oluo answers the questions readers don't dare ask, and explains the concepts that continue to elude everyday Americans.
Oluo is an exceptional writer with a rare ability to be straightforward, funny, and effective in her coverage of sensitive, hyper-charged issues in America. Her messages are passionate but finely tuned, and crystalize ideas that would otherwise be vague by empowering them with aha-moment clarity. Her writing brings to mind voices like Ta-Nehisi Coates and Roxane Gay, and Jessica Valenti in Full Frontal Feminism, and a young Gloria Naylor, particularly in Naylor's seminal essay "The Meaning of a Word.
Complex Puzzle is a Coming to Age Historical Fiction of a trusting black girl growing up in a family of 7 children to a single Mom.  Her mother, having experienced may hardships, feels Kimberly is a target to those who have negative intensions.  Kimberly's mother, The Queen as she calls her, is hard on the youngster as she tries to prevent the streets from absorbing her.  It's evident that Kimberly fails to understand the hardships faced by blacks in the late 1960's so The Queen tries in the only way she knows to get Kim to toughen up.  Kimberly, being a teenager, fights her mother, as she believes she is not loved. At the same time her eyes open to the racial problems in Baltimore city and the country.

Book Description:
The Newbery Award-winning author of THE CROSSOVER pens an ode to black American triumph and tribulation, with art from a two-time Caldecott Honoree.
Originally performed for ESPN's The Undefeated, this poem is a love letter to black life in the United States. It highlights the unspeakable trauma of slavery, the faith and fire of the civil rights movement, and the grit, passion, and perseverance of some of the world's greatest heroes. The text is also peppered with references to the words of Martin Luther King, Jr., Langston Hughes, Gwendolyn Brooks, and others, offering deeper insights into the accomplishments of the past, while bringing stark attention to the endurance and spirit of those surviving and thriving in the present. 
@ Jobs/Education
Free Virtual Program for High School Students
City

 of 

Hartford

 Job Opportunities
The City of Hartford is currently hiring for the following positions:
Multiple Departments – Administrative Clerk
Development Services – Confidential Secretary
Families, Children, Youth & Recreation – Early Learning Teacher Assistant
Office of Management, Budget & Grants – Graduate Intern
Public Works – Heavy Equipment Mechanic
Development Services – Inspector
Corporation Counsel – Legal Assistant
Public Works – Plumber
Health & Human Services – Sanitarian Inspector
Multiple Departments – Senior Administrative Analyst
Click here to learn more and apply:
---
SNAP SCHOLARSHIPS
@ Hartford
Summer Learning, Summer Meals & Resources 2020
Summer Learning Opportunities, Enrichment, and the Superintendent's Reading Challenge Visit www.hartfordschools.org/SummerEnrichment to discover Summer Enrichment Opportunities registration, Summer Reading Lists for all ages, and registration for the our Summer Reading Challenge for grades K-12! Summer Youth Programs in Greater Hartford Click here to explore the 2020 CT Youth (Summer) Directory. Summer is a wonderful time for students to participate in …
Read more
Click Here for the Full HPS Spotlight on Excellence Newsletter
---
Hartford Public Schools
Return-to-School Update

Dear HPS Students and Families, This evening, Governor Lamont and Education Commissioner Cardona announced that they are recommending that schools will reopen full time in the Fall. Their decision was based on the current outlook of COVID-19 in the state of Connecticut. However, safely reopening schools will require significant health and safety measures to be implemented. We expect detailed guidance …
Capital City Youth Build
Earn As You Learn
Hartford Residents 17- 24 years old
ENROLL NOW!
Construction Skills Training with OSHA Certification
Complete Your GED or Start on a College Education
Apprenticeship Opportunities
Earn Industry-Recognized Certificates
– Certified Nursing Assistant (CNA)
– Machine/Manufacturing
– Security Guard/Protective Services
– Phlebotomy and Lab Services
– Medical Assisting
Call (860) 560-5308
Or Email: youthbuild@crtct.org
1443 – 1445 Main Street, Hartford
Absentee Ballot Application for the August 11, 2020, Primary
Hartford residents will begin receiving Absentee Ballot Applications from the Secretary of State's Office. Applications will be sent only to registered active Democrats and Republicans voters,  for the August primary only. If you wish to receive a ballot, please complete the application and return it in the self-addressed stamped envelope provided. If you do not receive an application by July 15th, and wish to receive an applications, contact the Town Clerk or call at 860-757-9750.
The City of Hartford polling places will be open on Tuesday, August 11, 2020, for anyone who chooses to vote in person.  All polling places will follow strict guidelines for COVID-19 to ensure that any voter that appears can participate in the democratic process in the safest possible way. Link is attached if you need to check your voting location.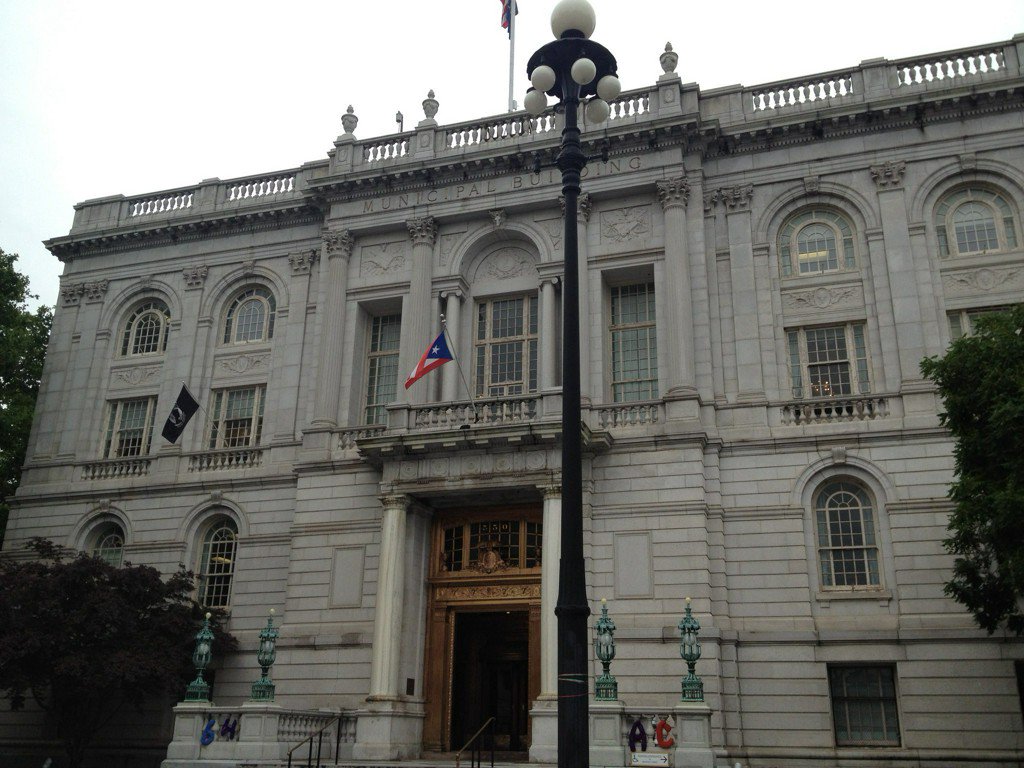 Court of Common Council To Hold Virtual Public Comment And City Council Meeting
On Monday, August 10th, the Hartford Court of Common Council will hold a virtual public comment and City Council meeting via the WebEx platform. These meetings will be broadcasted and recorded by Hartford Public Access Television. 
WHO
: Hartford Court of Common Council
WHAT
: Public Comment and City Council Meeting
WHEN
: Monday, August 10th, 6:00pm – Public Comment
                                            7:00pm – City Council Meeting
WHERE
: Hartford Public Access Television, 
www.hpatv.org
, HPA TV Facebook Page, or channel 96 for Comcast/Xfinity customers 
To sign up to speak, please reach out to David Grant (860) 757-9738, 
david.grant@hartford.gov
. The deadline to register is 5:30 pm, Monday, August 10th. Once signed up, participants will be given a conference number and are asked to call in by 5:40pm to receive further instructions. Public Comment will begin promptly at 6:00pm with the City Council meeting taking place shortly after.  
Assessors Office – Important Revaluation Data Mailer
The assessor's office has begun the 2021 real estate revaluation process with a mailing to residential real estate owners requesting verification of the physical descriptions of their properties. Please review the information on the mailer and return it to the assessor's office in the envelope provided with any corrections that you believe necessary or none if you believe the general description to be accurate.
The information will be used as the foundation for an October, 2021 city-wide reassessment. Revaluations, mandated by Connecticut State Statute, must be conducted every five years. They are required to re-align real estate assessments with current market values and correct any assessment inequalities that may have developed since the previous revaluation in 2016.
Board of Education Meetings
Click Here for a Complete List of Meetings Dates & Agendas 

Like Jazz? Want to Keep Up With What's Happening?
You can add the Hartford Jazz Society's events to your calendar automatically HERE.
Hartford Stage
Live in Hartford? Get Your Free Tickets Today!
Hartford residents who are Hartford Public Library cardholders can now reserve up to 2 free tickets to plays at Hartford Stage as part of our new partnership.  Each of the seven branches of Hartford Public Library will have a two-ticket pass per eligible show. Patrons can check online to see where passes are available, but they must ask for them in person at any of the seven Library locations.  Once you have reserved the tickets at a Library branch, you must confirm the seats by calling the box office at Hartford Stage, 860-527-5151.
The Complete History of Comedy [Abridged]
Rescheduled: October 1-11, 2020
Written and Directed by Reed Martin & Austin Tichenor
From the highbrow to lowbrow, and everything in between, The Reduced Shakespeare Company in THE COMPLETE HISTORY OF COMEDY (abridged) covers comedy through the ages. Enjoy fast and furious funny from such sources as Aristophanes and Shakespeare and Molière to Vaudeville and Charlie Chaplin to The Daily Show and Drunk History.
Ah, Wilderness!
Rescheduled: October 22-November 15, 2020
By Eugene O'Neill
Directed by Melia Bensussen
Ah, Wilderness! takes place in a picturesque Connecticut town at the turn of the 20th century and paints a nostalgic portrait of small-town values, teenage growing pains, and young love. The warm-hearted play centers on teenaged Richard Miller, an aspiring poet who falls in love with the "girl-next-door." His love letters and ensuing adventures lead his parents to recall their own romance and youth. Bensussen's production of O'Neill's only comedy promises to be a joyous ode to Americana and the celebration of family, infused with period-appropriate live music.

A toll-free, non-emergency call center, designed to connect Hartford residents, businesses and visitors to City services.
Hartford City Hall
550 Main Street
Monday – Friday
8:00 a.m. – 5:00 p.m.
Landline: Dial 311
Cellular: (860) 757-9311
For a complete listing of events and meetings in Hartford visit the City of Hartford Office of Community Engagement site at:
@ General Info

Want to improve your vocabulary painlessly? Subscribe to Word of the Day  or Merriam-Webster's Word of the Day. Or get the Word of the Day app at the Google Play Store or the Apple app store.
**********************************************************
Free Stuff
Free college classes at Coursera. 
Go to Bargain Booksy for free or inexpensive ebooks.
Go to GreaterGood.org to help others for free.
Go HERE to find free dental care.
Improve your vocabulary and donate rice to help hungry people HERE.
Not free but cheap!!!  CheapOAir!
Go here to find free stuff like paper towels, beauty products, etc.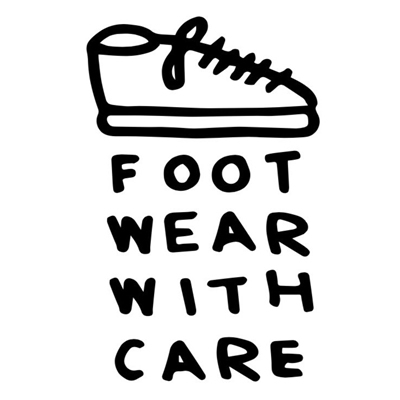 Do you know about this? Footwear with Care provides new shoes and socks to homeless folks. Read all about their work and look for the next date if you know someone who might need shoes.
@ On The Web
Red Table Talk
Jada Pinkett Smith, Willow Smith and Adrienne Banfield-Norris

Top 10 Internet Safety Rules & What Not to Do Online
1. Keep Personal Information Professional and Limited
2. Keep Your Privacy Settings On
3. Practice Safe Browsing
Read all 10 rules HERE.
Study: Steroid Improves Survival of Patients with Severe COVID-19
The drug is cheap and widely available
JUSTIN TALLIS/AFP VIA GETTY IMAGES
En español | Researchers in England say they have the first evidence that a drug can improve COVID-19 survival: A cheap, widely available steroid called dexamethasone reduced deaths by up to one third in severely ill hospitalized patients.
Results were announced Tuesday, and researchers said they would publish them soon. The study is a large, strict test that randomly assigned 2,104 patients to get the drug and compared them with 4,321 patients getting only usual care.
The drug was given either orally or through an IV. After 28 days, it had reduced deaths by 35 percent in patients who needed treatment with breathing machines and by 20 percent in those only needing supplemental oxygen. It did not appear to help less ill patients.
"This is an extremely welcome result," one study leader, Peter Horby of the University of Oxford, said in a statement. "The survival benefit is clear and large in those patients who are sick enough to require oxygen treatment, so dexamethasone should now become standard of care in these patients. Dexamethasone is inexpensive, on the shelf, and can be used immediately to save lives worldwide."
Even though the drug helps only in severe cases, "countless lives will be saved globally," said Nick Cammack of Wellcome, a British charity that supports science research. [Read More]
https://www.aarp.org/health/conditions-treatments/info-2020/dexamethasone-reduces-covid-deaths.html?intcmp=AE-HP-TTN-R2-POS3-REALPOSS-TODAY
Step-by-Step Guide to Making a No-Sew Face Mask From an Old T-Shirt
Easy DIY instructions for a summer-friendly cotton face covering
Coronavirus case counts are rising nationwide, prompting more state and local governments to call on people to cover their faces in public to help curb the spread, as recommended by the Centers for Disease Control and Prevention (CDC). Temperatures are rising, too, with the National Weather Service warning that the "heat dome" scorching much of the country could linger in some areas for weeks.
Those two circumstances will make for a lot of sweaty faces this summer. But there are ways to make covering up a little more comfortable, even in record heat. According to researchers at the University of Illinois, a two-layer face mask made from a cotton T-shirt can be both breathably cool and effective in blocking potentially virus-carrying respiratory droplets.
And you can make one in a few minutes, no needle, thread or even staples required. Here's how to make a fast, no-fuss T-shirt mask for summer safety.
AARP
1. Gather your materials. You'll need a ruler, scissors and a T-shirt, preferably 100 percent cotton. Make sure the sleeve is big enough to cover your nose and mouth.
AARP
2. Lay the shirt flat on a table. Cut along the seam of one sleeve, then set it aside.
AARP
3. Cut a 1-inch strip along the bottom of the T-shirt, all the way across, providing a loop of fabric.
AARP
4. Cut through the loop so you have a long strip of cloth. This will be the strap of your mask.
AARP
5. Lay the sleeve on the table with the seam in the middle, facing up. Slide the ends of the strip through the sides of the sleeve, leaving a loop at the top.
AARP
6. That's it! Your mask is ready to wear.
AARP
7. To put it on, arrange the mask on your face with the loop over the top of your head. Pull the straps out and back to cinch up the sides, and tie the ends behind your neck. The mask should fit snugly and comfortably, with both layers covering your mouth and nose.
AARP
8. Repeat with the other sleeve and you've got a pair of soft, breathable, washable masks.
 This mask can be both breathably cool and effective. 
__________________________
Billings Forge Farmers Market
539 Broad Street, Hartford     Next to Firebox Restaurant
Phone: 860-548-9877
We accept Cash, Credit, Debit and SNAP / EBT (We match SNAP up to $20)
The Farmers Market is a place where corporate employees venture into the Frog Hollow neighborhood, where seniors and SNAP recipients stretch their food dollars, and where communities co-mingle. The Market is situated on the green, adjacent to Firebox Restaurant on Broad Street. It is open June through October, on Thursdays from 11AM until 2PM.