Faith Congregational Church, a vibrant, inclusive Christian community working for social justice through service to God, each other and our neighbors.
Welcome to the Faith Congregational Church website. You will find exciting videos, articles, and information designed to lift your spirit and feed your desire for helpful information. Faith Church is a diverse worship community, an inclusive, justice-minded and unapologetic about our faith and our witness. We celebrate diversity, we celebrate community and we celebrate Jesus Christ. It's that simple, but be clear that there is so much more.
We invite you to explore the many ways we seek to be a faithful church in these challenging days. Ask us your questions, we like questions. Our church may be old, in fact, it is the oldest predominately black church in the city of Hartford, but our thinking is not old at all. We are affiliated with the United Church of Christ, the first mainline church in America to speak out against slavery, the first mainline church to ordain a woman and the first church to ordain a gay person into ministry in our nation. We stand on the side of justice because we want to always seek to be on the right side of history and besides that to do what we believe Jesus our elder brother and head of the church commands.
If you are in the Greater Hartford area, come worship with us. Whoever you are, you are very welcome at Faith. Now explore the website fully, come back to it often and know that we seek your prayers as we go forward in faith.
Pastor Steve
Who We Are – Where We Are Going – What We Believe!
We Celebrate Diversity
We are a church that welcomes all (and we do mean all)! No matter who you are and where you may be on life's journey, you are welcome at Faith Congregational Church. We work toward celebrating all people, young and old, Black, Brown, and White, gay and straight, rich and poor; whomever God sends we will seek to embrace.
We Celebrate Community
We are a church faith community that embraces the wider community and seeks to serve in ways we can. Faith Church is a place where the community can come to talk, to work, to grow. We will be part of the solution,  seeking to address community concerns. We will work for justice, not just us.
We Celebrate Jesus
We will celebrate the presence of Jesus Christ in our lives. We will never apologize for our love of Jesus Christ but will celebrate the faith of others and even those with no faith. For us, Jesus is the way, the truth, and the life. We will invite others to know Jesus and will share the love of Christ whenever and wherever we can.
Monday, Wednesday & Friday  9:00 – noon        860-547-0820
Exodus 3:13-15
13 Then Moses said to God, "Suppose I go to the People of Israel and I tell them, 'The God of your fathers sent me to you'; and they ask me, 'What is his name?' What do I tell them?"
14 God said to Moses, "I-AM-WHO-I-AM. Tell the People of Israel, 'I-AM sent me to you.'"
15 God continued with Moses: "This is what you're to say to the Israelites: 'God, the God of your fathers, the God of Abraham, the God of Isaac, and the God of Jacob sent me to you.' This has always been my name, and this is how I always will be known.
John 8:56-58
54-56 Jesus said, "If I turned the spotlight on myself, it wouldn't amount to anything. But my Father, the same One you say is your Father, put me here at this time and place of splendor. You haven't recognized him in this. But I have. If I, in false modesty, said I didn't know what was going on, I would be as much of a liar as you are. But I do know, and I am doing what he says. Abraham—your 'father'—with jubilant faith looked down the corridors of history and saw my day coming. He saw it and cheered."
57 The Jews said, "You're not even fifty years old—and Abraham saw you?"
58 "Believe me," said Jesus, "I am who I am long before Abraham was anything."
From the Pastor's Study
Dear Faith Family and Friends:
The church has historically been one of the places that a person could go when all other places might say no. It has been a refuge for those without a means to go forward, a place to air out the hurt in their lives and a place where a vision for the future can get realized. It is a place to express gift and talents, sometimes never seen before or appreciated anywhere else. Sometimes the church is seen as an important safety net in our community, a place to get the help needed to make it another day. But the church is still the place where a person can get their life regulated to navigate this often difficult world.
We are, I believe, a people by and large who live by the spirit. No matter your religious affiliation or interfaith understanding, faith is an important part of making sense of this world and maneuvering one's day to day living. It is by faith that we succeed, not by sight, by reliance upon a higher power rather than solely relying upon our own devices or what we think are our own smarts. Check with any older faithful person as to how they have "come this far," most would tell you it was by faith.
There are a number of articles about the Alabama trip. Here is a link to some articles from the CT-UCC and other sites:  https://www.ctucc.org/newsdetail/selma-trip-12667367 
@ Alt-Religion
With interfaith exhibit, Boston's Abrahamic faith groups revisit their shared roots
BOSTON (RNS) — Just over a year ago, the day after the deadly mass shooting at Pittsburgh's Tree of Life Synagogue, more than a thousand locals gathered together on the Boston Common to mourn and pray.
As the Rev. Amy McCreath, dean of the historic St. Paul Cathedral that overlooks America's oldest park, watched people of various faiths unite once again to mourn another national tragedy, she was hit with an emotional realization.
That's part of the reason the Episcopal cathedral agreed to host a new interfaith art exhibit that explores the faith and life of Abraham, the shared spiritual forefather of the world's three largest monotheistic religions — and launched an accompanying interfaith book study to spotlight Abraham's wives, Sarah and Hagar.   
Read the entire article HERE. 
Group Creates Religion Based on Beyonce-National Church of Bey
The National Church of Bey, an organization that formed the new religion Beyism, is a real organization based in Atlanta, Georgia. Based on pop star Beyoncé , she is not believed to be a part of it.  Although this sounds like a joke and very similar to the church of Yeezianity, the Church founder known as "Minister Diva," Pauline John Andrews stated it is not. On the website created to promote this "church," Andrews said they are "very disappointed in the failure of the public to recognize the existence of a divine deity walking among them."
The organizers reportedly gather every Sunday to sing her songs like they are reading passages out of a Bible. They have their own version of the holy book called "the Beyble," and as stated on the site, it is currently being manufactured.  Read more HERE.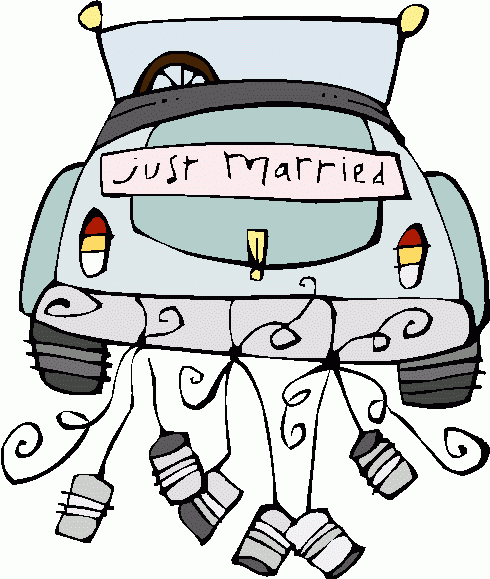 SALT LAKE CITY — The share of Americans who cohabit has been rising and most adults say that's acceptable, whether a cohabiting couple intends to marry or not. And married couples are more satisfied with their relationship and have more trust in their partner than do those who cohabit.
Just over half of American adults say they believe society is better off if longtime couples do marry, while 46% think society will be just fine if long-term cohabiters don't marry. Nikki Graf, a Pew research associate, said that even after the researchers controlled for age, race, education, duration of the relationship and religious affiliation, married adults still expressed higher levels of satisfaction and trust than did cohabiting adults.
Those are among the findings of a Pew Research Center survey released Wednesday.  Read the article HERE and see the entire survey and analysis HERE.
@ Our History
DO YOU KNOW YOUR personal HISTORY? AFRICAN AMERICAN GENEOLOGY RESOURCES
@ History & Culture
Want to go to the Smithsonian National Museum of African American History & Culture?
SAME-DAY ONLINE
Same-day timed entry passes are available online beginning at 6:30 a.m. ET daily until they run out. Same-day passes are not available via phone.   CHECK SAME-DAY AVAILABILITY
ADVANCE ONLINE
Advance timed entry passes for individuals are released monthly. Advance timed entry passes for individuals are released on the first Wednesday of each month.  The next day for passes to be released will be Wednesday  December 4. Passes go very quickly when released.

THE AFRICAN AMERICAN CIVIL WAR MEMORIAL & MUSEUM
The mission of the African American Civil War Museum is to correct a great wrong in history that largely ignored the enormous contributions of the 209,145 members of the United States Colored Troops. It tells the stories and preserves for posterity the historic roles these brave men of African, European, and Hispanic descent played in ending slavery and keeping America united under one flag.
Hours of Operation:
Monday 10am to 5pm
Tuesday – Friday 10:00am to 6:30pm
Saturday 10:00am to 4:00pm
Sunday 12pm to 4:00pm
The museum is located at 1925 Vermont Ave, NW Washington DC, directly across the street from the African American Civil War Memorial, located at 1th and U Streets, NW Washington DC. For more information, click HERE.
Can't get to DC?
Watch these videos from the Library of Congress from the 2019 National Book Festival here. 
Changemakers: Andrea Barnet discussed "Visionary Women: How Rachel Carson, Jane Jacobs, Jane Goodall and Alice Waters Changed Our World," David W. Blight discussed "Frederick Douglass: Prophet of Freedom" and Andrew Roberts discussed "Churchill: Walking with Destiny" at the 2019 Library of Congress National Book Festival in Washington, D.C.
Race in America: Henry Louis Gates Jr. discussed "Stony the Road: Reconstruction, White Supremacy and the Rise of Jim Crow," Judge Richard Gergel discussed "Unexampled Courage: The Blinding of Sgt. Isaac Woodard and the Awakening of President Harry S. Truman and Judge J. Waties Waring" and Steve Luxenberg discussed "Separate: The Story of Plessy v. Ferguson, and America's Journey from Slavery to Segregation" at the 2019 Library of Congress National Book Festival in Washington, D.C.
Essential Libraries: Joshua Hammer discussed "The Bad-Ass Librarians of Timbuktu: And Their Race to Save the World's Most Precious Manuscripts" and Alberto Manguel discussed "Packing My Library: An Elegy and Ten Digressions" in a conversation moderated by Carla Hayden at the 2019 Library of Congress National Book Festival in Washington, D.C.
Want to take a road trip?
African American Museum in Philadelphia, PA
National Underground Railroad Freedom Center in Cincinnatti, OH
Negro Leagues Baseball Museum in Kansas City, MO
National Civil Rights Museum in Memphis, TN
International Civil Rights Center and Museum iin Greensboro, NC
Tuskegee Airmen National Historic Site in Tuskegee, AL
Northwest African American Museum in Seattle, WA
National Center for Civil and Human Rights in Atlanta, GA
The Legacy Museum  in Montgomery, AL
Birmingham Civil Rights Institute in Birmingham, AL
DuSable Museum of African American History in Chicago, IL
National Memorial for Peace and Justice in Montgomery, AL
Every Month is Women's History Month Because Women's History IS Everyone's History
Former Hartford Mayor Carrie Saxon Perry, the first African American woman to lead a Northeast city, dies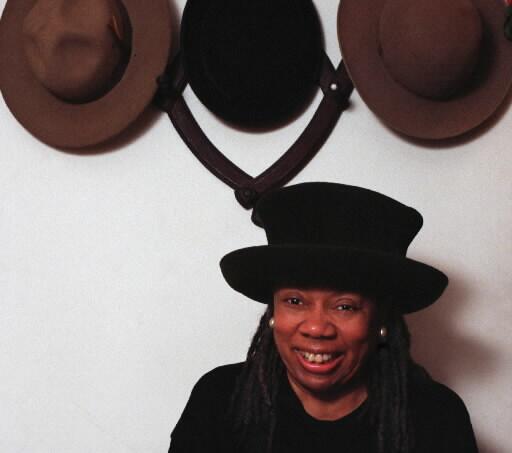 Former Hartford Mayor Carrie Saxon Perry, a social worker, civil rights leader and community organizer who rose to become the first African American woman elected to lead a major Northeastern city, died last year at the age of 87.
Our God who art in heaven, Hallowed be thy matchless name
Let Your Kingdom reign in heaven. Dwell on earth in us, the same
Give us, Lord, this day for worship; Give us manna from on high
Give us bread to serve your kingdom, Lord our name we glorify.
Lord, forgive us, free us, love us, Grant us wisdom to forgive
Lead us not into temptation; grant us grace so we can live
Evil cannot stand against us, Your deliverance we need
Bind us, Lord, in one another, We, Your church, Your love receive.
Thine the kingdom, Thine the power, Thine the glory evermore
Thine all majesty and honor tGod to you we praise, adore
You are God, You reign forever, "Sovereign Holy Lord!" we sing
Our God who art in heaven Lord, eternal King of Kings.
(Written by Tony McNeil and dedicated to
Ebenezer Baptist Church in Atlanta, and sung to the tune "Nettleton/Come Thy Fount")
What Do We Believe?
We believe in God:
Who created and is creating, who has come to us
To reconcile and make new, who works in us and others by his spirit. 
We trust him.
Jesus calls us to be his church:
To celebrate his presence, to live and serve others,
To seek justice and resist evil, to proclaim Jesus,
Crucified and risen, our judge and our hope.
In life, in death, in life beyond death, God is with us.
We are not alone.
Thanks be to God. Amen.
(from United Church of Canada)


Faith Celebrated Its 200th Anniversary!
Faith Congregational Church in Hartford, Connecticut began in 1819 as a place for African Americans to worship on their own since they were previously only able to worship in the backs of churches and in church galleries (balconies). Unable to sit in the main sanctuary and tired of second class treatment, a group of African Americans began worshipping in the conference room of the First Church of Christ in Hartford, Connecticut, which is now known as Center Church. Our ancestor congregation moved to a building on State Street in 1820 and formed the first black Congregational Church in Connecticut and the third oldest in the nation. (According to Mary M. Donohue and Whitney Bayers writing for Connecticut Explored at connecticuthistory.org, Dixwell Avenue Congregational Church in New Haven was founded in 1820 as the African Ecclesiastical Society by Simeon Jocelyn, a white abolitionist, and 24 former slaves.)
The church, now known as Faith Congregational Church, initially called itself the African American Religious Society of Hartford and vowed to create a place of worship where there would be no assigned seating and where anyone was welcome to worship. The congregation purchased property in 1826 where it built a stone-and-brick church on the corner of Talcott and Market Streets.
For more information, read HERE  
Save the Date 
Sunday 11/17/19
Worship at Immanuel UCC, corner of Farmington and Woodland Streets, Hartford, 10 am
Friday  11/22/19
Evening of Prayer    7-8pm @ Faith
Sunday, 12/15/19       Bach Concert with William Beckham 4 pm @ Faith Congregational UCC, 2030 Main Street
MEN OF FAITH  Men's Ministry Monday evenings @ 5:30 p.m.   Bible Study, Food and Fellowship! All men are welcome.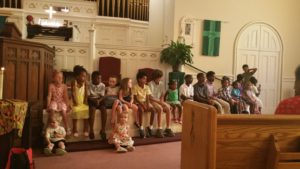 Don't forget, GIRL SCOUT TROOP 10003 meets on 2nd and 4th Sundays from 1 – 2:30 pm. We are really proud of our girls.

There is a seat for you on Tuesday at Bible study. We start at 7 pm. Great group, great conversation, and great learning!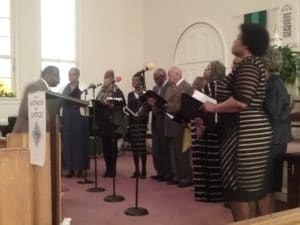 The CHOIR could use your voice! It's a great way to serve at Faith Church. Wayne Dixon is waiting. Choir rehearsal on Wednesday at 7 p.m.  
Sunday School for children is in the fall/winter term.  Join us. Volunteer for one Sunday per month. We look forward to seeing you and your children.
@ Faith General Info

Want a CD of the service? Give Bruce MacCullagh a written request or send him an email.  
Need a ride to church? See Deacon Pam Walters for details and to schedule a pickup.
Know someone in need? Leave a message for Pastor Steve, or with Patricia Gray or Deacon Pam.
Need stewardship envelopes? See Alice Lumpkin, Olga Callender or Barbara Wiggins -or contribute online using the "Donate" button.
Need more information?  Call the church office  860-547-0820 Monday,  Wednesday or Friday mornings. Sunday service begins at 10 am.
Nursery Staffed for Sunday Services
A reminder: the nursery is available when your child is restless or unhappy during service. You may not mind your child's crying, but others would like to hear the service.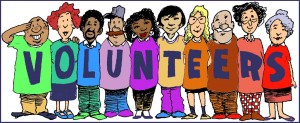 Would you like to volunteer? We need Sunday School teachers,  a historian, liturgists and just maybe you can think of ways that you too can help! See Pastor Steve or Patricia Hollis for details.
Remember our Sick and Shut-ins. Don't forget to send a prayer, card or note. If you don't see someone, why not call and see how they are doing?
Deacon Mamie Barnum  @ home    

'Southern New England Conference' It Is
11/4/2019
Delegates take a vote early in the Annual Meeting Nov 1 – 2 in Worcester, MA
By Tiffany Vail
Associate Conference Minister for Communications
It's official. Southern New England Conference of the United Church of Christ was overwhelmingly approved at the Saturday Annual Meeting as the new name for the new Conference.
Provisionally called Together, As One, the new Conference is being formed by the union of the Connecticut, Massachusetts and Rhode Island Conferences. General Synod, the national denominational gathering, voted in June to approve replacing the three conferences with one Conference effective Jan. 1, 2020.
Following the Synod vote, all that remained for Annual Meeting voters to do to bring the new Conference into being was to officially approve the new name, and to make some necessary bylaw changes in the three historic bodies.
History? Of Course…

REUTERS/Desmond Boylan
Amistad
---
The Amistad was and is many things:
It was a Cuban coasting schooner,
It was a famous court case,
It was an historic event that shaped the nation and the United Church of Christ,
It is a contemporary floating museum,
It is a special Sunday in the United Church of Christ,
It is an inspiration.
History
In 1839, a group of enslaved Africans broke free while being transported around the island of Cuba aboard the coasting schooner Amistad. They attempted to sail the small vessel back to Africa, but where captured by the US Revenue Brig Washington off the coast of Long Island, charged with mutiny, and threatened with return to slavery.
Connecticut Congregationalists formed the Amistad Committee, which organized a legal defence, eased the captives confinement during the lengthy court case, and eventually funded their return to Africa after winning a favorable decision from the US Supreme Court. [Faith Church's ancestor congregation played an important role in the entire event, raising money to assist in the defense, and sent 2 missionaries to accompany the former captives back to Africa.]
The Amistad Committee became a seed for wider advocacy for the abolition of slavery in the United States. In 1846, Lewis Tappan, an Amistad Committee leader, founded the American Missionary Association, the first abolitionist organization with integrated leadership. After the Civil War, the AMA went on to found schools, churches, libraries and universities for the newly freed African Americans of the South.
Freedom Schooner Amistad
In 2000, a two-year building project sponsored in part by the UCC climaxed in the launch of the Freedom Schooner Amistad, a reconstruction similar to the schooner of 1839, as a floating museum about the Amistad Incident and the history of slavery. Homeported in New Haven, Connecticut, she sails the Atlantic coast on her mission of education and reconciliation. The non-profit organization Amistad America operates the schooner.
Amistad Sunday
The UCC commemorates the 1839 struggle for freedom, the Amistad Committee, and the American Missionary Association's heritage on Amistad Sunday, typically held the second Sunday in March.
Amistad Videos
Go to an annotated bibliography of Amistad videos available through the Ruth Dudley Resource Center
@ In Our Community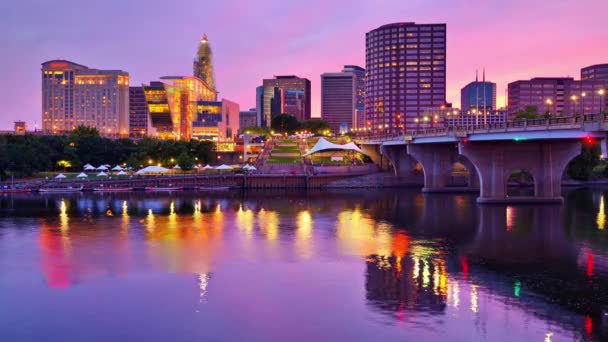 https://depositphotos.com/30561155/stock-video-downtown-hartford-connecticut-skyline.html
Leaf Collection
Public Works – Leaf Collection Begins.  See Map for more details. 
For Curbside loose leaf collection, please place leaves at the curb starting the Sunday of your collection week. Follow this link and enter address for collection dates: http://gis1.hartford.gov/publicworks/leaf/
@ Jobs/Education
City

 of 

Hartford

 Job Opportunities
The City of Hartford is currently hiring:
Management, Budget & Grants – Director
Public Works – Gardener
Families, Children, Youth & Recreation – Life Guard (Seasonal)
Families, Children, Youth & Recreation – Recreation Assistant (Seasonal)

MHIS – Senior Systems Analyst

Finance – Supervising Payroll Manager
Click here to learn more and apply   
SNAP SCHOLARSHIPS


@ Hartford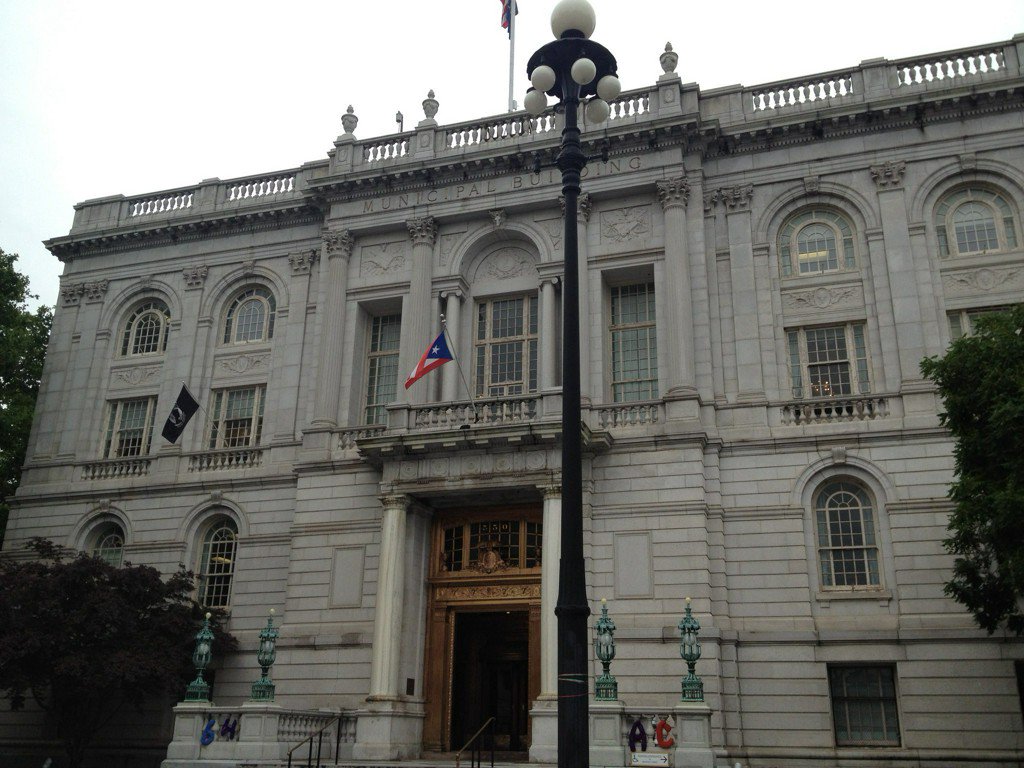 The next 2 Council meetings will be held on Monday, November 13 and 26, 2019 at 7 PM, preceded at 6 PM by public comments.  All meetings are held in Council Chambers in Hartford City Hall, 550 Main Street, 2nd Floor.
Click Here for a Complete List of Meetings Dates & Agendas  
Board of Education Meetings
Open Studio Hartford, the annual citywide event when hundreds of artists welcome you into their studios and booths to look at and buy their art, will be Nov. 9 and 10, and Nov. 16 and 17 in locations all around the city. The event is once again over two weekends, splitting up the city geographically, so shoppers can spend more time browsing and less time motoring from one venue to another.
OPEN STUDIO HARTFORD, WEEKEND TWO: Nov. 16 and 17 from 11 a.m. to 5 p.m. No admission fee. A free shuttle will be available between venues. Locations are:
Oak Hill Art Studio, 120 Holcombe St.
Kamora's Cultural Corner, 1023 Albany Ave.
Bill Healy Backyard Studio, 57 Sherman St.
Connecticut Historical Society, One Elizabeth St.
M. D. Robertson Photo Arts, 69 Myrtle St.
ArtSpace Hartford, 555 Asylum St.
Union Station Great Hall, One Union Place
57 Pratt St.
42½ Pratt St.
Conrad Mallett Gallery at Capitol Community College, 950 Main St.
Hartford Public Library ArtWalk, 500 Main St.
A free celebration of the two weekends, titled "Ekphrasis: Poetry, Music and Dance Inspired by Visual Art," followed by an after-party, will Nov. 23 from 3 to 7 p.m. at ArtSpace.
The project field office, located at 1229 Albany Avenue, is open Monday-Friday from 7:00am to 3:30pm. If you have project-related business or pedestrian access concerns, please contact Kimberli Owens at (860)263-8533.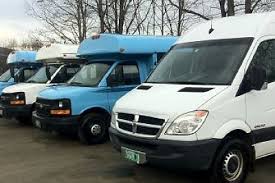 Dial A Ride Shuttle Schedule
EFFECTIVE 01/21/2019 there will be a change in the Monday Grocery Shuttle schedule.  For more information, please call 860-757-4737.

Like Jazz? Want to Keep Up With What's Happening?
You can add the Hartford Jazz Society's events to your calendar automatically HERE. 
Artists In The Area
Friday, November 15, 2019   
Billy Joel

  Madison Square Garden, 4 Pennsylvania Plaza, New York, NY
Friday, November 29, 2019   
Eddie Palmieri 

Scullers Jazz Club, 400 Soldiers Field Rd (in Doubletree Suites), Boston, MA 02134
Thursday, December 5, 2019 
Bela Fleck and the Flecktones

, The Bushnell, 166 Capitol Avenue, Hartford, CT
Sunday, December 8, 2019  SiriusXM Presents:

A Pentatonix Christmas Tour

Mohegan Sun Arena, 1 Mohegan Sun Blvd, Uncasville, CT
Wednesday, December 11, 2019
Travelers Chorale: Dream by the Fire

,  William H. Mortensen Hall, 166 Capitol Ave, Hartford, CT
Saturday, December 21, 2019 
Javier Colon

, Infinity Hall, 32 Front Street, Hartford, CT
Sunday, December 22, 2019 
Jose Feliciano

, Sony Hall, 235 W 46th St, New York, NY
Saturday, February 1, 2020 
Ladysmith Black Mambazo

, The Bushnell, 166 Capitol Avenue, Hartford, CT
Saturday, February 8, 2020
Cécile McLorin Salvant

, The Bushnell, 166 Capitol Avenue, Hartford, CT

Saturday, February 8, 2020 
Dianne Reeves

  Berklee Performing Arts Center, 136 Massachusetts Ave, Boston, MA 02115

 
Live in Hartford? Get Your Free Tickets Today!
Hartford residents who are Hartford Public Library cardholders can now reserve up to 2 free tickets to plays at Hartford Stage as part of our new partnership.  Each of the seven branches of Hartford Public Library will have a two-ticket pass per eligible show. Patrons can check online to see where passes are available, but they must ask for them in person at any of the seven Library locations.  Once you have reserved the tickets at a Library branch, you must confirm the seats by calling the box office at Hartford Stage, 860-527-5151.

African American Literature Book Club @ Downtown Hartford Public Library
Monthly 1st Tuesdays
6-7:30 pm, Classroom 141, Downtown
The AAL Book Club is for anyone interested in reading and discussing African American literature, both fiction and nonfiction, as well as sharing information and learning about the African American experience.  It is an opportunity for us to get to know each other while we engage in lively and stimulating discussion of topics of interest to us all.
Please RSVP to Carolyn Korber at cjkorber@gmail.com.
Afrocosmologies: American Reflections
October 19, 2019 – January 20, 2020
Black artists explore ideas about spirituality and culture in Afrocosmologies: American Reflections. Alongside artists of the late-nineteenth century, contemporary artists define new ideas about spirituality, identity, and the environment in ways that move beyond traditional narratives of Black Christianity. In dialogue, these works acknowledge a continuing body of beliefs—a cosmology—that incorporates the centrality of nature, ritual, and relationships between the human and the divine. Emerging from the rich religious and aesthetic traditions of West Africa and the Americas, these works present a dynamic cosmos of influences that shape Contemporary art.
The exhibition will be accompanied by a 156-page, fully illustrated catalogue with essays by Frank Mitchell, Berrisford Boothe, Claudia Highbaugh, and Kristin Hass—to be released in October 2019. 
Learn More
Images: Carl Joe Williams, Waiting, 2016. Mixed media on mattress. Petrucci Family Foundation; Bob Thompson, Garden of Music, 1960. Oil on canvas. The Ella Gallup Sumner and Mary Catlin Sumner Collection Fund, Wadsworth Atheneum Museum of Art; Romare Bearden, The Lamp, 1984. Lithograph. The Amistad Center for Art & Culture.
FEATURED EXHIBITION  @ the Wadsworth Amistad Center
The Black Experience Tour
This experience highlights narratives and collections that focus on Black History and allows participants to visit two or three local museums (Harriet Beecher Stowe Center, Connecticut Historical Society and The Amistad Center for Art & Culture) for one low price. Contact 
cfarrell@stowecenter.org
 to book the experience for your group or call 860.522.9258 x 317. 
Learn More
@ General Info

Want to improve your vocabulary painlessly? Subscribe to Word of the Day  or Merriam-Webster's Word of the Day. Or get the Word of the Day app at the Google Play Store or the Apple app store.
**********************************************************
Free Stuff
Free college classes at Coursera. 
Go to GreaterGood.org to help others for free.
Go HERE to find free dental care.
Improve your vocabulary and donate rice to help hungry people HERE.
Not free but cheap!!!  CheapOAir!
Go here to find free stuff like paper towels, beauty products, etc.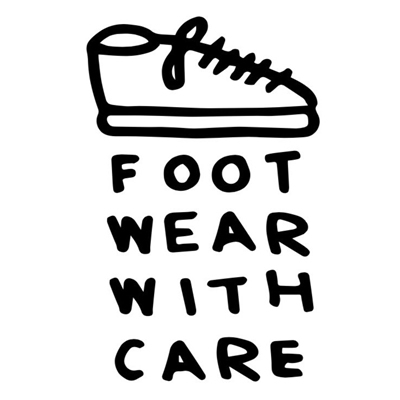 Do you know about this? Footwear with Care provides new shoes and socks to homeless folks. Read all about their work and look for the next date if you know someone who might need shoes.

Top 10 Internet Safety Rules & What Not to Do Online
1. Keep Personal Information Professional and Limited
2. Keep Your Privacy Settings On
3. Practice Safe Browsing
Read all 10 rules HERE.
How Careful Are You When Online?
 When you are reading your email, do you click on attachments from people you don't know? Do you click on attachments from people you do know without verifying that they sent you something? What about free things, like games, you can download – how careful are you? Do you back up your work to the cloud or a portable hard drive? How are you protecting yourself?   
In Baltimore and Beyond, a Stolen N.S.A. Tool Wreaks Havoc By NICOLE PERLROTH and SCOTT SHANE
American cities are being hijacked with an N.S.A. cyberweapon that has already done billions of dollars in damage overseas. The N.S.A. will say nothing. Read the NY Times article HERE.
30 Days of Apples: Our Favorite Recipes for Everything from Homemade Applesauce to All Kinds of Pies
Fall means 
 is here. Whether you get apples from a grand picking expedition, a jaunt to the farmers' market, or a visit to the store, be sure to explore the   available as well as enjoying your time-honored favorites.
When shopping for (or picking), choose 
 that are heavy for their size and feel firm when pressed gently, and always try to avoid bruised fruit. For the longest shelf life, store apples in the   of the   and use within three weeks (though with all the recipes ahead, we doubt that will be a problem).
Whether you're looking for a new go-to 
 recipe, are ready to make an  , or fancy some  , we've got the recipes you need. You'll find more than just sweet options ahead—there are plenty of savory apple recipes, too, like crisp   and  . To ensure there's something for everyone, we're sharing a mix of the classics and some new twists to try, including a sweet apple version of   and recipes for homemade   and  . Remember all the years you said you were going to make your own applesauce? Now's the time!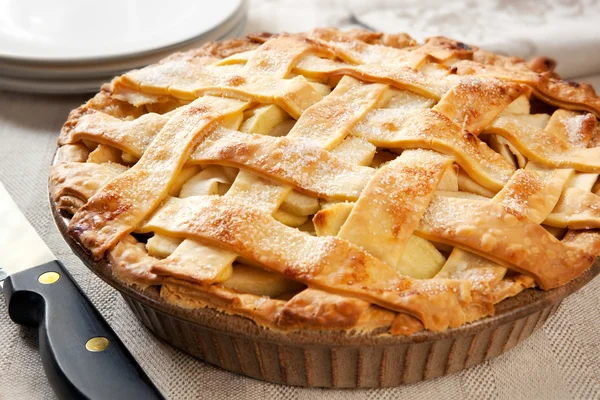 (My favorites? Apple pie of course, and glazed apple fritters – not with powdered sugar!)


Do you know what narcissism is? Go HERE. 
Do you know how stress affects your body? Go HERE. 
Are you depressed? Aren't sure? Go HERE.
Need mental health/addiction information? Go HERE. Services? Go HERE. 
Find a community health center HERE.
Gun Violence
Trump abandons proposing ideas to curb gun violence after saying he would following mass shootings
President Trump has abandoned the idea of releasing proposals to combat gun violence that his White House debated for months following mass shootings in August, according to White House officials and lawmakers, a reversal from the summer when the president insisted he would offer policies to curb firearm deaths.
Trump has been counseled by political advisers, including campaign manager Brad Parscale and acting chief of staff Mick Mulvaney, that gun legislation could splinter his political coalition, which he needs to stick together for his reelection bid, particularly amid an impeachment battle.
Read the entire article HERE.
Criminal Justice
'If Those Were Pictures of You, You Would Understand'
Two sisters talk candidly about their lives after being sexually abused as children. It has been 10 years, but online photos and videos continue to haunt them.
Two sisters from the Midwest are among the untold number of survivors of child sexual abuse who say they are unable to escape their horrific experiences because of the internet.
When they were 7 and 11, the sisters were sexually abused by their father. In one video, the younger sister, F., was drugged and raped by him and another man. Both men are now in prison, but the imagery continues to circulate on the web.
Millions of photos and videos of children being sexually abused exist on a wide range of platforms, from Dropbox to Facebook Messenger, for criminals around the world to see. An investigation by The New York Times found that the technology industry has consistently failed to take coordinated steps to shut down the illegal content.
Read about this difficult subject HERE. 
NAACP, State Team Up To Help Inmates Find Employment
by Lisa Backus   @ ctnewsjunkie.com 

The Connecticut NAACP and state officials are hoping to find 10,000 jobs for formerly incarcerated individuals in the next three years.
Connecticut is a pilot state for the NAACP's national "Million Jobs" campaign to get major businesses on board with hiring former inmates who will receive training that actually leads to a job, said Scot X. Esdaile, president of the Connecticut NAACP and the chair of the national NAACP Criminal Justice Committee.
"There are a lot of people dealing with addiction services, housing issues, mental health issues, but no one is dealing with the jobs issue," Esdaile said. "The number one social program out there is a job."
Esdaile and more than 100 business leaders and state officials, including Gov. Ned Lamont, met Tuesday to start planning the implementation of the program which they hope to launch by mid-September.
Read more HERE. 
REALM – A New Way to Participate
Our church is moving to a new kind of church record keeping solution called Realm®. It primarily serves the administrative needs of our staff, but it also offers some exciting opportunities to support the way you are involved in our church. Not only will this improve work life for our ministry staff, it will make it easier for our church family to connect with each other, keep up with what's going on, and grow as a connected community of believers.
There are three things you should know before we highlight what you can do:
1. We're updating the administrative tools our staff uses to run the daily operations of our church.
2. We're adding more ways to communicate and connect as a church, all while leaving current methods in place.
3. You determine how much you want to make this part of your experience with our church, but we encourage you to participate.
To get the app at iTunes, click HERE. 
To get the app at Google Play, click HERE.
OR click on the QR below.