Join Us for Worship Service
Sunday, November 29, 2020
10:00 am – 11:00 am Eastern Time
Please join us live on zoom.
Feel free to share the links to our service far and wide as all are welcome.
https://us02web.zoom.us/j/4159906170
Meeting ID: 415 990 6170
One tap mobile
+13017158592,,4159906170# US (Washington D.C)
+13126266799,,4159906170# US (Chicago)
Dial by your location
+1 301 715 8592 US (Washington D.C)
+1 312 626 6799 US (Chicago)
+1 929 205 6099 US (New York)
+1 253 215 8782 US (Tacoma)
+1 346 248 7799 US (Houston)
+1 669 900 6833 US (San Jose)
Meeting ID: 415 990 6170
Find your local number: https://us02web.zoom.us/u/k0Ev63gY7

Thank You for Giving!

1. Give by text: If you're already a text savvy giver, here is Faith's give-by-text    
Our New Pastor
The Rev. D. Cleo Graham
Rev. D. Cleo Graham formerly served as the Associate Pastor and Teacher at Beneficent Congregational Church in Providence, Rhode Island. She also served as the church's Community Minister and Sabbatical Pastor. Before joining Beneficent Church, Rev. Graham served as Co-Pastor and Teacher at Hope Congregational Church in East Providence, Rhode Island. Pastor Cleo also served as the Affiliated Protestant Chaplain at Roger Williams University.  Pastor Cleo is a trailblazer as the first Person of Color ordained in the R.I.  Conference United Church of Christ (2013).  
Rev. Graham earned her Bachelor's of Science degree in Nursing from Adelphi University. She received her Master's degree in Teaching from Columbia University Teachers College, and a Certificate in Advanced Nursing from the University of R.I. She became Rhode Island's first Person of Color to achieve the American Board Certification in 1995 as a Family Nurse Practitioner.  She earned 18 undergraduate credits from the Zion Bible College in Rhode Island.
In 2012, Rev. Graham received her Master's of Divinity from Andover Newton Theological School. She received the North American Bible Study Award for Christian Education. Trained as a Racial Justice Facilitator, Rev. Graham is sought out for leading Retreats, Preaching, and Speaking on various topics.
She is married to her college sweetheart for forty-four years, and they are proud of their two adult sons and enjoy three grandchildren. They enjoy studying genealogy and uncovering their family histories, dating back to the 1700s. Her family legacy includes five generations of pastors, deacons, and evangelists. She finds God's liberating unifying truth life-saving.  Rev. Cleo is the author of the book "From Mess to Message." She inspires many of us to park and pray at 1:11 p.m. with her Prayer Ministry online. www.parkandprayat111.com.
Rev. Graham is looking forward to serving God with the Faith Congregational Church and the wider community.
REALM CONNECT – Another Way to Give
Our church is moving to a new kind of church record keeping solution called Realm®. It primarily serves the administrative needs of our staff, but it also offers some exciting opportunities to support the way you are involved in our church. Not only will this improve work life for our ministry staff, it will make it easier for our church family to connect with each other, keep up with what's going on, and grow as a connected community of believers.
There are three things you should know before we highlight what you can do:
1. We're updating the administrative tools our staff uses to run the daily operations of our church.
2. We're adding more ways to communicate and connect as a church, all while leaving current methods in place.
3. You determine how much you want to make this part of your experience with our church, but we encourage you to participate.
To get the app at iTunes, click below.
To get the app at Google Play, click HERE.
OR click on the QR graphic here….
To utilize REALM CONNECT you must first receive an Invite Code. If you have any questions, please contact Treasurer Gail Martin at faithmatters.treasurer@gmail.com.
_____________________________________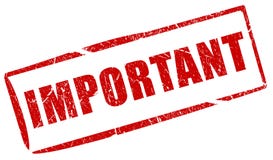 Dear Sisters and Brothers in Christ,
We look forward to the day when we will once again gather in our beautiful sanctuary to worship together.  We are pleased to share with you a letter which is part of a document from the conference ministers, "Guidance for Phasing Forward to In-Person Gatherings."  Please note the Conference's conclusion at the end of the letter pertaining to in person worship being suspended through "at least" the end of the summer.  The part of the letter you're receiving in this e-mail does not include the recommended phases, which is a detailed guide to resuming in-person gatherings.  We encourage you to read these phases in the complete document by going to the Southern New England Conference website, www.sneucc.org . There's a new section, Phasing Forward.  Additionally, there is also a video which can be viewed on Facebook.
Blessings,
The Worship Committee (Ashley Rogers, Arthur Rooks, Andrew Strother)
Deacon Charron Stoddart, Chair
Patricia Hollis, Moderator
Guidance for Phasing Forward to In-Person Gatherings
Updated version – May 20, 2020
  "But seek the welfare of the city where I have sent you into exile, and pray to the Lord on its behalf, for in its welfare you will find your welfare." ~ Jeremiah 29:7
This is a time unlike anything we have experienced in our lifetimes.  This is a challenging time for all of us.  We have had moments of creative ingenuity and moments of overwhelming exhaustion.
We entered it in chaos, we plan to move through it with intention.  We're not reopening.  Because we never closed.  We have engaged ministry in new ways.  We will move forward in new ways.
First, there is no way to ensure the overall safety of our congregations and communities until there is a trusted vaccine.
Second, in person worship in sanctuaries is one of the types of gatherings that is most likely to spread the infection.
In an enclosed room over a length of time the airborne viral particles can reach every corner.  6-foot or 12-foot physical distancing will not prevent this.

Speaking, praying and singing aloud propels the virus even further than just breathing.

Using masks limits but does not prevent the transmission of the disease.

Common surfaces abound.

We know that people can be carriers of the virus without any symptoms.
Third, we don't know everything about this disease and its impact on all ages.  New information is coming out daily.  This makes it hard to predict trends, safety measures, and phases.
Fourth, our congregations are comprised of the populations most vulnerable to Covid-19.
Fifth, an outbreak in our churches impacts our communities and the capacity of our health care system.
We have been reviewing dozens of documents and websites on next steps for places of worship.  This document is an integration and distilling of those resources tailored for our churches.  We are presenting a phasing forward approach beginning with our current Base Phase and moving through 4 phases that are tied to local conditions and the guidance of local government and health care professionals.
There is no one date that can be universally applied across our Conference to every church and every community.  Things differ; local regulations, building size and condition, age of congregation, size of congregation, health care capacity in community, rate and incidence of spread in community.
The way forward won't be linear.  There is the possibility of new spikes in infection that may return us to Stay Home Stay Safe requirements.
Based on these phases and the current trends we believe in person worship in buildings will need to be suspended through at least the end of the summer.
Blessings,
Marilyn Kendrix                        Don Remick                             Kent Siladi
____________________________________________
Faith Congregational Church, a vibrant, inclusive Christian community working for social justice through service to God, each other and our neighbors.
Welcome to the Faith Congregational Church website. You will find exciting videos, articles, and information designed to lift your spirit and feed your desire for helpful information. Faith Church is a diverse worship community, an inclusive, justice-minded and unapologetic about our faith and our witness. We celebrate diversity, we celebrate community and we celebrate Jesus Christ. It's that simple, but be clear that there is so much more.
We invite you to explore the many ways we seek to be a faithful church in these challenging days. Ask us your questions, we like questions. Our church may be old, in fact, it is the oldest predominately black church in the city of Hartford, but our thinking is not old at all. We are affiliated with the United Church of Christ, the first mainline church in America to speak out against slavery, the first mainline church to ordain a woman and the first church to ordain a gay person into ministry in our nation. We stand on the side of justice because we want to always seek to be on the right side of history and besides that to do what we believe Jesus our elder brother and head of the church commands.
If you are in the Greater Hartford area, come worship with us. Whoever you are, you are very welcome at Faith. Now explore the website fully, come back to it often and know that we seek your prayers as we go forward in faith.
_____________________________________________
 O that you would tear open the heavens and come down,
    so that the mountains would quake at your presence—
2 [a] as when fire kindles brushwood
    and the fire causes water to boil—
to make your name known to your adversaries,
    so that the nations might tremble at your presence!
3 When you did awesome deeds that we did not expect,
    you came down, the mountains quaked at your presence.
4 From ages past no one has heard,
    no ear has perceived,
no eye has seen any God besides you,
    who works for those who wait for him.
5 You meet those who gladly do right,
    those who remember you in your ways.
But you were angry, and we sinned;
    because you hid yourself we transgressed.[b]
6 We have all become like one who is unclean,
    and all our righteous deeds are like a filthy cloth.
We all fade like a leaf,
    and our iniquities, like the wind, take us away.
7 There is no one who calls on your name,
    or attempts to take hold of you;
for you have hidden your face from us,
    and have delivered[c] us into the hand of our iniquity.
8 Yet, O Lord, you are our Father;
    we are the clay, and you are our potter;
    we are all the work of your hand.
9 Do not be exceedingly angry, O Lord,
    and do not remember iniquity forever.
    Now consider, we are all your people.
New Revised Standard Version (NRSV)
New Revised Standard Version Bible, copyright © 1989 the Division of Christian Education of the National Council of the Churches of Christ in the United States of America. Used by permission. All rights reserved.
Our God who art in heaven, Hallowed be thy matchless name
Let Your Kingdom reign in heaven. Dwell on earth in us, the same
Give us, Lord, this day for worship; Give us manna from on high
Give us bread to serve your kingdom, Lord our name we glorify.
Lord, forgive us, free us, love us, Grant us wisdom to forgive
Lead us not into temptation; grant us grace so we can live
Evil cannot stand against us, Your deliverance we need
Bind us, Lord, in one another, We, Your church, Your love receive.
Thine the kingdom, Thine the power, Thine the glory evermore
Thine all majesty and honor God to you we praise, adore
You are God, You reign forever, "Sovereign Holy Lord!" we sing
Our God who art in heaven Lord, eternal King of Kings.
Written by Tony McNeil and dedicated to Ebenezer Baptist Church in Atlanta, and sung to the tune "Nettleton/Come Thy Fount."
______________________
@ Faith Church
MEN OF FAITH  Men's Ministry Monday evenings @ 5:30 p.m.   Bible Study, Food and Fellowship! All men are welcome.  
Don't forget, GIRL SCOUT TROOP 10003 meets on 2nd and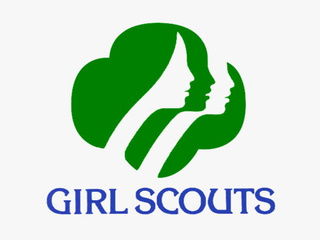 4th Sundays from 1 – 2:30 pm. We are really proud of our girls.

There is a seat for you on Tuesday at Bible study. We start at 7 pm. Bill Hollis is leading. Great group, great conversation, and great learning!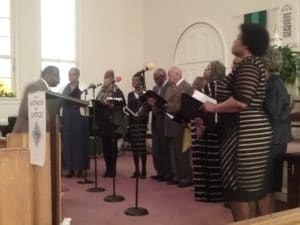 The CHOIR could use your voice! It's a great way to serve at Faith Church. Wayne Dixon is waiting. Choir rehearsal on Wednesday at 7 p.m.  
Sunday School for children is in the fall/winter term.  Join us during worship service. Volunteer for one Sunday per month. We look forward to seeing you and your children.
___________________________________________
@ Faith General Info
The holidays are coming and Faith Church cookbooks are available for purchase at $20 each. Please see Jennifer Robinson or contact the church with your contact information and leave it with our Administrative Assistant.  Thank you
Want a CD of the service? Give Bruce MacCullagh a written request or send him an email.  
Need a ride to church? See Deacon Pam Walters for details and to schedule a pickup.
Know someone in need? Leave a message with Patricia Gray or Deacon Pam Walters.
Need more information?  Call the church office  860-547-0820 Monday,  Wednesday or Friday mornings. Sunday service begins at 10 am.
Nursery Staffed for Sunday Services
A reminder: The Nursery is available when your child is restless or unhappy during service. You may not mind your child's crying, but others would like to hear the service.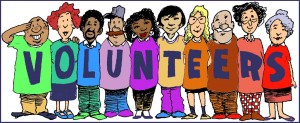 Would you like to volunteer? We need Sunday School teachers,  a historian,  and just maybe you can think of ways that you can help! See Patricia Hollis for details.
_____________________________________________

Are you tired of bad news? Impeachment? Murder and mayhem? Try Good Black News for information that makes you feel good. Also try these sites…
____________________________________
@ Our History
DO YOU KNOW YOUR personal HISTORY? AFRICAN AMERICAN GENEALOGY RESOURCES
@ History & Culture
Want to go to the Smithsonian National Museum of African American History & Culture?
SAME-DAY ONLINE
Same-day timed entry passes are available online beginning at 6:30 a.m. ET daily until they run out. Same-day passes are not available via phone.   CHECK SAME-DAY AVAILABILITY
ADVANCE ONLINE
Advance timed entry passes for individuals are released monthly. Advance timed entry passes for individuals are released on the first Wednesday of each month.  Passes go very quickly when released.
CHECK ADVANCE AVAILABILITY ON RELEASE DAY
Want to take a road trip?
Museums & Historical Sites
African American Museum in Philadelphia, PA
National Underground Railroad Freedom Center in Cincinnatti, OH
Negro Leagues Baseball Museum in Kansas City, MO
National Civil Rights Museum in Memphis, TN
International Civil Rights Center and Museum iin Greensboro, NC
Tuskegee Airmen National Historic Site in Tuskegee, AL
Northwest African American Museum in Seattle, WA
National Center for Civil and Human Rights in Atlanta, GA
The Legacy Museum  in Montgomery, AL
Birmingham Civil Rights Institute in Birmingham, AL
DuSable Museum of African American History in Chicago, IL
National Memorial for Peace and Justice in Montgomery, AL
Every Month is Black History Month Because Black History Is American History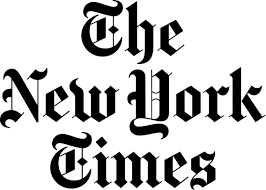 Are you aware of the series "1619" in the NY Times?  According to the NYT, "The 1619 Project is a major initiative from The New York Times observing the 400th anniversary of the beginning of American slavery. It aims to reframe the country's history, understanding 1619 as our true founding, and placing the consequences of slavery and the contributions of black Americans at the very center of the story we tell ourselves about who we are." Read, watch and listen HERE. 
___________________________________________
@
UCC News
Church leaders urge education, caution and common sense as U.S. coronavirus cases increase
Here are a number of precautionary measures the UCC Human Resources Department shared with staff in the national offices.
• Stay home if you are feeling sick.
• Wash your hands frequently.
• Avoid touching your face with unwashed hands.
• Disinfect surfaces used regularly.
• Use hand sanitizer.
• Avoid close contact with someone who is sick.
• Practice these precautionary measures at home and pass this information along to family and friends.
If you have traveled internationally during the last 14 days, feel sick with fever or cough, or have difficulty breathing the CDC has several recommendations:
• Seek medical advice. Call ahead before you go to a doctor's office or emergency room.
• Tell them about your recent travel and your symptoms.
• Avoid contact with others.
• Do not travel while sick.
• Cover your mouth and nose with a tissue or your sleeve when coughing or sneezing.
• Clean your hands often by washing them with soap and water for at least 20 seconds or using an alcohol-based hand sanitizer that contains 60%–95% alcohol immediately after coughing, sneezing or blowing your nose. Soap and water should be used if hands are visibly dirty.
Bookmark these resources for developing information:
CDC COVID-19 updates.
CDC New travel alerts.
World Health Organization updates.
WHO Preparedness resources.
Coronavirus resources from the UCC.
 Ohio Department of Health information.
FEMA, general disaster guidance for Houses of Worship.
https://www.ucc.org/news_church_leaders_urge_education_caution_and_common_sense_as_u_s_coronavirus_cases_increase-02282020
Should Churches Return to Worship in Their Sanctuaries?
A Pastoral letter from the Leadership of the Wider United Church of Christ 
As the country debates how, when, and under what circumstances life might return to normal, leaders in every setting of the church are deliberating about returning to their sanctuaries for worship.
As leaders in the United Church of Christ, we want to send a clear and strong message to congregations who are considering going back to meeting in person: We urge you to wait until ALL safety concerns have been addressed. We want to offer what guidance we can about issues you should consider in your deliberations.
We are sure that, like us, you have been inundated with materials about the COVID-19 virus. Some of it seems to be contradictory at times. Much of it is being and has been politicized. Discerning fact from fiction can be tricky. We would like to share with you the resources that we have found helpful in our own deliberations, as well as any wisdom we have that could be useful to you. 
Among the most impactful articles we have seen is "The Risks—Know Them—Avoid Them," by Erin Bromage. The article talks in great detail about how the virus is spread and mentions in particular how church life which we experience as normal could prove to be a threat to our worshipers. We strongly encourage you to read this as a part of your decision-making process. Here is the link to that article.
Of all the things we could say, we lead with this principle: Please make every decision based on how it will affect the most vulnerable among you. Many of us will be able to attend services and activities as fully healthy, low-risk individuals. Others, though, will come out of a deep love for and obligation to their church, deciding to take a risk in order to be back with their church family. We urge you to keep that in mind as you process your decisions.
Conference leaders have sent guidance to their churches about the process of deciding how and when to return. We, as national and regional leaders are encouraging churches to consult their Conference website for materials relevant to their setting for ministry.
In a recent email, the Rev. Nigel Uden, Moderator of the United Reformed Church (United Kingdom), offered his prayerful support. In it, he wrote about a deacon of the church in Coventry. That deacon was trying to persuade a young pastor to serve that church in the decade that followed not only the Second World War, but the utter annihilation of the city of Coventry at the hands of the Germans. Their precious church was laid bare. What the deacon said to the young pastor convinced him to come and serve: "There is nothing in this church that cannot be changed as long as the Gospel is preached and the Kingdom of God extended." 
Those words have proven to be quite precious and prescient. They have reminded us that when the world forces change upon us, and with it the tremendous burden of grief and loss, our task remains but this: preach the Gospel and extend the Kindom. No matter what we decide in the coming days, even if it means sheltering in place a while longer, the gospel will be preached and the realm of God will grow through our efforts.
In the words of Julian of Norwich, written from her cell at the church in Norwich that was built as her own shelter in the time of the Plague: "All shall be well. And all shall be well. And all manner of thing shall be well." 
Faithfully,
The Council of Conference Ministers United Church of Christ
The National Officers of the United Church of Christ
The Rev. Dr. John C.  Dorhauer
General Minister and President              
The Rev. Traci Blackmon
Associate General Minister, Justice and Local Church Ministries
The Rev. Dr. Karen Georgia Thompson
Associate General Minister, Wider Church Ministries
https://www.ucc.org/news_pastoral_letter_should_churches_return_to_worship_in_their_sanctuaries_05192020
_____________________________________________
History? Of Course…

REUTERS/Desmond Boylan
Amistad
The Amistad was and is many things:
It was a Cuban coasting schooner,

It was a famous court case,
It was an historic event that shaped the nation and the United Church of Christ,
It is a contemporary floating museum,
It is a special Sunday in the United Church of Christ,
It is an inspiration.
History
In 1839, a group of enslaved Africans broke free while being transported around the island of Cuba aboard the coasting schooner Amistad. They attempted to sail the small vessel back to Africa, but where captured by the US Revenue Brig Washington off the coast of Long Island, charged with mutiny, and threatened with return to slavery.
Connecticut Congregationalists formed the Amistad Committee, which organized a legal defene, eased the captives confinement during the lengthy court case, and eventually funded their return to Africa after winning a favorable decision from the US Supreme Court. [Faith Church's ancestor congregation played an important role in the entire event, raising money to assist in the defense, and sent 2 missionaries to accompany the former captives back to Africa.]
The Amistad Committee became a seed for wider advocacy for the abolition of slavery in the United States. In 1846, Lewis Tappan, an Amistad Committee leader, founded the American Missionary Association, the first abolitionist organization with integrated leadership. After the Civil War, the AMA went on to found schools, churches, libraries and universities for the newly freed African Americans of the South.
Freedom Schooner Amistad
In 2000, a two-year building project sponsored in part by the UCC climaxed in the launch of the Freedom Schooner Amistad, a reconstruction similar to the schooner of 1839, as a floating museum about the Amistad Incident and the history of slavery. Homeported in New Haven, Connecticut, she sails the Atlantic coast on her mission of education and reconciliation. The non-profit organization Amistad America operates the schooner.
Amistad Sunday
The UCC commemorates the 1839 struggle for freedom, the Amistad Committee, and the American Missionary Association's heritage on Amistad Sunday, typically held the second Sunday in March.
Amistad Videos
Go to an annotated bibliography of Amistad videos available through the Ruth Dudley Resource Center
_____________________________________________
@ In Our Community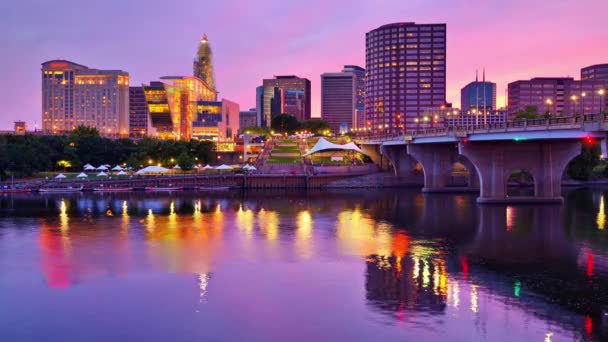 https://depositphotos.com/30561155/stock-video-downtown-hartford-connecticut-skyline.html
Bloomfield, CT is a bi-weekly FoodShare site.  Anyone age 16+ can come to the Senior Center every other Tuesday beginning May 19, June 2, 16 and 30 and beyond.  The truck arrives at 12:45 pm.  People begin to arrive at noon, they get a number, wait in the Carmen Arace parking lot, then are called to drive through to get food which will be placed in your trunk or back seat. So many people are struggling to make it.  This is just another opportunity to get help.  No names or questions are asked. 
Rise Up: Confronting a Country at the Crossroads
by Al Sharpton
Book Description:
A rousing call to action for today's turbulent political moment, drawing on lessons learned from Reverend Sharpton's unique experience as a politician, television and radio host, and civil rights leader.
When the young Alfred Charles Sharpton told his mother he wanted to be a preacher, little did he know that his journey would also lead him to prominence as a politician, founder of the National Action Network, civil rights activist, and television and radio talk show host. His enduring ability and willingness to take on the political power structure makes him the preeminent voice for the modern era, a time unprecedented in its challenges. 
In Rise Up, Reverend Sharpton revisits the highlights of the Obama administration, the 2016 election and Trump's subsequent hold on the GOP, and draws on his decades-long experience with other key players in politics and activism, including Shirley Chisholm, Hillary Clinton, Dr. Martin Luther King Jr. and more.
With a foreword by Michael Eric Dyson, Rise Up offers timeless lessons for anyone who's stood at the crossroads of their personal or political life, weighing their choices of how to proceed.

Set in the South Side of Chicago, an epic, enthralling story of a young woman determined to protect her best friend while a long-buried secret threatens to unravel both their families.
Family. Faith. Secrets. Everything in this world comes full circle.
When Ruby King's mother is found murdered in their home in Chicago's South Side, the police dismiss it as another act of violence in a black neighborhood. But for Ruby, it means she'll be living alone with her violent father. The only person who understands the gravity of her situation is Ruby's best friend, Layla. Their closeness is tested when Layla's father, the pastor of their church, demands that Layla stay away. But what are his true motives? And what is the price for turning a blind eye?
In a relentless quest to save Ruby, Layla comes to discover the murky loyalties and dark secrets tying their families together for three generations. A crucial pilgrimage through the racially divided landscape of Chicago, Saving Ruby King traces the way trauma is passed down through generations and the ways in which communities can come together to create sanctuary.
Saving Ruby King is an emotional and revelatory story of race, family secrets, faith and redemption. This is an unforgettable debut novel from an exciting new voice in fiction and a powerful testament that history doesn't determine the present, and that the bonds of friendship can forever shape the
Voices of the Harlem Renaissance: Originally Published as The New Negro an Interpretation
The New Negro: Voices of The Harlem Renaissance was published in 1925 by the Albert and Charles Boni Publishing Company. Dr. Alain LeRoy Locke edited this groundbreaking anthology, which he described as
"…embodying these ripening forces as culled from the first fruits of the Negro Renaissance."
This preeminent collection introduced the artistic and cultural expression of African American writers, poets, and artists to a wider audience. Almost 100 years later, this treasure trove of innovative work by our foremost thinkers, creatives, and storytellers, continues to inspire and inform a new generation of writers, thought leaders, intellectuals, and activists inciting change today, on a global scale.
Locke was born in Philadelphia, PA on September 13, 1885. A highly accomplished academic and intellectual, he was the first African American Rhodes Scholar and earned a PhD in philosophy at Harvard University. Jeffrey C. Stewart, author of Locke's critically acclaimed biography, The New Negro: The Life of Alain Locke published byOxford University Press in 2018, describes Locke;
Alain Locke a tiny, fastidiously dressed man emerged from Black Philadelphia around the turn of the century to mentor a generation of young artists including Langston Hughes, Zora Neale Hurston, and Jacob Lawrence and call them the New Negro — the creative African Americans whose art, literature, music, and drama would inspire Black people to greatness."
Despite his small stature Locke loomed large in terms of accomplishments. An educator, philosopher, and patron of the arts he is recognized as the "Dean of the Harlem Renaissance," not only for his literary contributions, but for his behind the scenes work supporting authors, and teaching at Howard University, a historically Black college in Washington, DC, for over 40 years.
The Talk: Conversations about Race, Love & Truth
Edited by Wade Hudson & Cheryl Willis Hudson
In the powerful follow-up to We Rise, We Resist, We Raise Our Voices, thirty diverse and award-winning authors and illustrators use powerful prose and images to capture frank discussions about racism, identity, and self-esteem. Here is an invitation to all families to be advocates and allies for change.
@ Jobs/Education
Public Works – Heavy Equipment Mechanic

Development Services – Housing Code Enforcement Supervisor

Health & Human Services – Interviewer

Finance – Cashier

Public Works –  Plumbing and Heating Mechanic
Click here to learn more and apply:
Free Tutoring and Mentoring for Students!
Hello,
ConnectiKids, Inc. is happy to announce that we will host Tutoring and Mentoring online this year! Our tutoring and mentoring program is designed to be one-on-one where students receive individualized support with homework, reading, and educational activities from a caring mentor. This year our program will be virtual in order to keep students and mentors safe during this time. We will use Zoom to meet with students and utilize breakout rooms to separate student/mentor pairs. Our staff will join the breakout rooms to assist and oversee the program. All mentors are trained and background checked before meeting with students.
We are offering this free opportunity to all Hartford students in kindergarten through eighth grade. We are looking to serve between 200-250 students. With the program being virtual, we are able to open the opportunity to more families! We would love for you to share this opportunity with the Greater Hartford community.
All the materials will be online so students just need to open their laptop, enter their zoom code, and we'll take it from there! We've made our registration virtual for easy application!
English Registration: https://forms.gle/zekUrUzWHJpo3w7DA
Spanish Registration (español) : https://forms.gle/ULw7Nj9zMYAd1sC78
What: ConnectiKids Tutoring and Mentoring program. Students get their own mentor to work with for the full year. Mentors are trained and given resources to help with your student's academic and personal development. Students will receive two additional days after the new year! Book club on Wednesday and Enrichment on Friday. All programs are FREE and will be virtual!
Who we serve: K – 8th grade students. In- person and distance learning students.
When: Monday, Tuesday or Thursday depending on the student's grade
Time: 4:00 – 5:15 p.m. on days listed above
Where: Online via Zoom
Cost: FREE!
Learn more: www.ct-kids.org
If you have any questions, you can feel free to contact via phone at 860-522-8710 or via email at ctkids@ct-kids.org

814 Asylum Avenue Hartford, CT 06105
P: (860) 522-8710  F: (860) 249-5901
---
Capital City Youth Build
Earn As You Learn
Hartford Residents 17- 24 years old
ENROLL NOW!
Construction Skills Training with OSHA Certification
Complete Your GED or Start on a College Education
Apprenticeship Opportunities
Earn Industry-Recognized Certificates
– Certified Nursing Assistant (CNA)
– Machine/Manufacturing
– Security Guard/Protective Services
– Phlebotomy and Lab Services
– Medical Assisting
Call (860) 560-5308
Or Email: youthbuild@crtct.org
1443 – 1445 Main Street, Hartford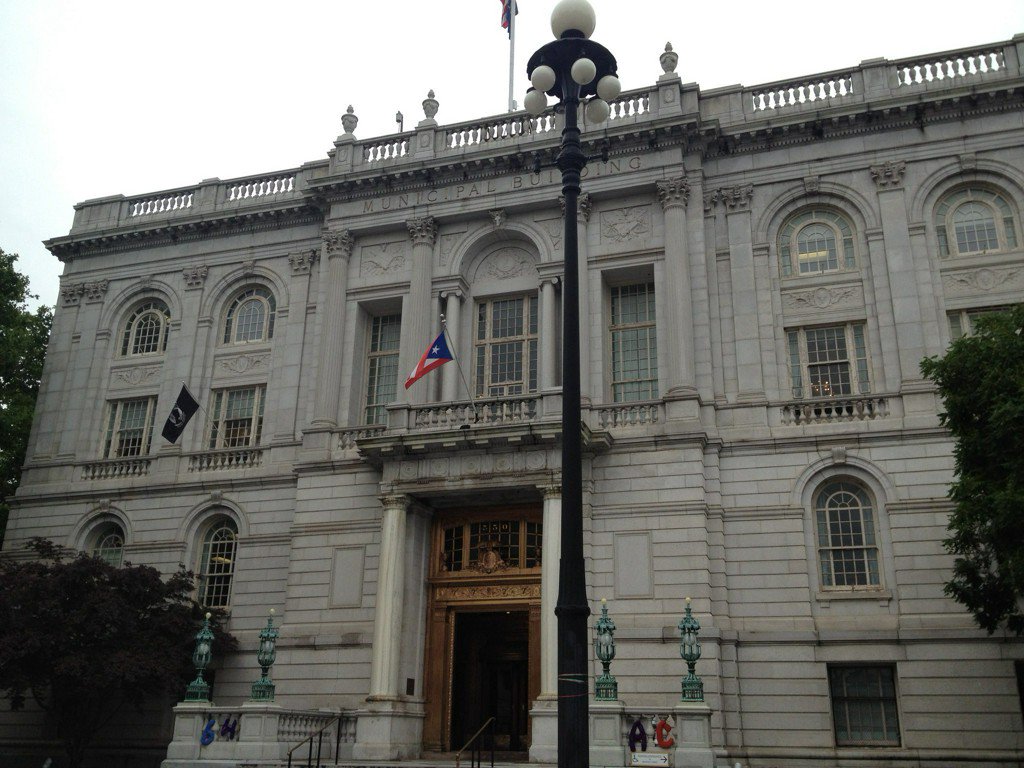 City Council Meeting
Court of Common Council To Hold December Virtual Public Comment and City Council Meeting
 
On Monday, December 14th, the Hartford Court of Common Council will hold a virtual public comment and City Council meeting via the WebEx platform. These meetings will be broadcasted by Hartford Public Access Television with recordings made available on the HPA TV YouTube page.
 
WHO: Hartford Court of Common Council
WHAT: Public Comment and City Council Meeting
WHEN: Monday, December 14th, 6:00pm – Public Comments
                                                      7:00pm – City Council Meeting
WHERE: Hartford Public Access Television, www.hpatv.org, HPA TV Facebook Page, or channel 96 for Comcast/Xfinity customers

To sign up to speak, please reach out to David Grant (860) 757-9738, david.grant@hartford.gov. The deadline to register is 5:20 pm, Monday, December 14th. Once signed up, participants will be given a conference number and are asked to call in by 5:40pm to receive further instructions. 
 
Public Comment will begin promptly at 6:00pm with the City Council meeting taking place shortly after. Language interpreter(s) for the hearing impaired can be available if requested in advance.

Language interpreter(s) for the hearing impaired can be available if requested in advance.

Click Here for More Information
---
Assessors Office – Important Revaluation Data Mailer
The assessor's office has begun the 2021 real estate revaluation process with a mailing to residential real estate owners requesting verification of the physical descriptions of their properties. Please review the information on the mailer and return it to the assessor's office in the envelope provided with any corrections that you believe necessary or none if you believe the general description to be accurate.
The information will be used as the foundation for an October, 2021 city-wide reassessment. Revaluations, mandated by Connecticut State Statute, must be conducted every five years. They are required to re-align real estate assessments with current market values and correct any assessment inequalities that may have developed since the previous revaluation in 2016.

Like Jazz? Want to Keep Up With What's Happening?
You can add the Hartford Jazz Society's events to your calendar automatically HERE.
Hartford Stage
Live in Hartford? Get Your Free Tickets Today!
Hartford residents who are Hartford Public Library cardholders can now reserve up to 2 free tickets to plays at Hartford Stage as part of our new partnership.  Each of the seven branches of Hartford Public Library will have a two-ticket pass per eligible show. Patrons can check online to see where passes are available, but they must ask for them in person at any of the seven Library locations.  Once you have reserved the tickets at a Library branch, you must confirm the seats by calling the box office at Hartford Stage, 860-527-5151.

Hartford Public Library Launching Racial and Social Justice
Themed Book Clubs
HARTFORD – Hartford Public Library is launching two book clubs wrestling with the topics of anti-racism and social justice.
The first, called The Awakening Book Club, will start on August 13 at 6 pm. The club is targeted for young adults ages 13 to 25. Click here to sign up: bit.ly/TheAwakeningBookClub
The club hopes to create a safe and open space for young adults to connect around a good book. The biweekly discussion series will center on a book of the month that prompts much needed conversation about past and present racial injustices. Not an avid reader? Come and hear what others have to say about this important dialogue.
"Connecting around a good book is one of the most meaningful ways to learn more about ourselves, each other and the world we live in. We want to inspire, engage and empower our young people to be thought leaders and decision makers. The future of our society is in their hands – and sharing ideas from great works of literature and non-fiction paves the way for them to form their own ideas about the world and form relationships with others that will last a lifetime," said Bridget Quinn-Carey, HPL's president and CEO.
Liz Castle, programming manager for the library, said that the book club was a result of a meeting with young local organizers in early June. "We basically asked them how we can support them as a library. They told us the most useful thing we could do is to help them connect with other young people, reading books, discussing books and how literature can help inform how they move forward with their social justice work," Castle said.
A toll-free, non-emergency call center, designed to connect Hartford residents, businesses and visitors to City services.
Hartford City Hall
550 Main Street
Monday – Friday
8:00 a.m. – 5:00 p.m.
Landline: Dial 311
Cellular: (860) 757-9311
For a complete listing of events and meetings in Hartford visit the City of Hartford Office of Community Engagement site at:
@ General Info

Want to improve your vocabulary painlessly? Subscribe to Word of the Day  or Merriam-Webster's Word of the Day. Or get the Word of the Day app at the Google Play Store or the Apple app store.
**********************************************************
Free Stuff
Free college classes at Coursera. 
Go to Bargain Booksy for free or inexpensive ebooks.
Go to GreaterGood.org to help others for free.
Go HERE to find free dental care.
Improve your vocabulary and donate rice to help hungry people HERE.
Not free but cheap!!!  CheapOAir!
Go here to find free stuff like paper towels, beauty products, etc.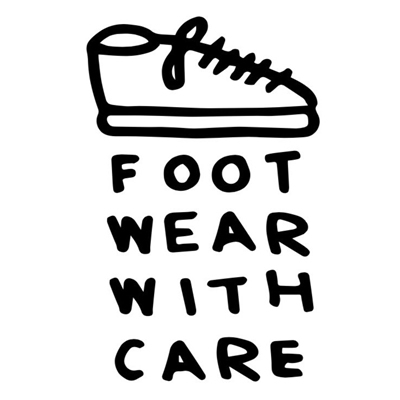 Do you know about this? Footwear with Care provides new shoes and socks to homeless folks. Read all about their work and look for the next date if you know someone who might need shoes.
@ On The Web
Red Table Talk
Jada Pinkett Smith, Willow Smith and Adrienne Banfield-Norris

Top 10 Internet Safety Rules & What Not to Do Online
1. Keep Personal Information Professional and Limited
2. Keep Your Privacy Settings On
3. Practice Safe Browsing
Read all 10 rules HERE.
4 Things to Know When Taking a Loved One to the Doctor During COVID-19
Caregivers need to be aware of new policies and procedures
by Barbara O'Dair, AARP, August 17, 2020
Allen Neylon lives in Brick Township, New Jersey, with his wife, Mary Beth, who has Alzheimer's. Last spring, when New Jersey COVID-19 hospitalizations were spiking, Neylon took his wife to the hospital to get some worrying symptoms checked. "I wasn't allowed to go in with her," he says, so a nurse met him outside to get information. Neylon told the hospital staff that Mary Beth had dementia. But once she was inside the facility, "they took everything she said as gospel," he says — and did not verify what she said with him. "Later, they said they didn't know my wife had dementia. They thought it was vertigo." It was traumatic for his wife, Neylon says, "and it was ripping my heart out because I [couldn't] do anything" for her.
Restrictions for visitors, including caregivers, have eased since the spring, and exceptions are made more readily, according to doctors around the country. Still, helping older loved ones navigate their health care under COVID-19 precautions and restrictions can be complicated.
For the latest coronavirus news and advice go to AARP.org/coronavirus.
The first order of business? "Know the rules. Don't show up at the door surprised," stresses J. Allen Meadows, an allergist in Montgomery, Alabama, and president of the American College of Allergy, Asthma, and Immunology.
Here are four other things to keep in mind as you plan doctors' appointments.
Is the appointment needed right now?

As many doctors' offices reopen, some caregivers of older Americans may be tempted to schedule a slate of routine appointments. But while health care practitioners struggle to return to normal, even with precautions in place, many of them are holding off on scheduling nonurgent visits. At present, "most doctors don't advise patients to come into their office for routine follow-ups," Meadows says. But, he adds, "If you have an urgent issue, go see your doctor."
What is urgent? If your loved one is experiencing life-threatening or harmful symptoms that need to be immediately addressed — difficulty breathing, acute injury or chest pain — bring them to an ER or urgent care center at once. For concerning symptoms that don't require a visit to the ER, call their health care provider, who can decide if the patient should be seen. "Depending on [the patient's] risk factors such as age and comorbidities, a discussion with [their] physician is critical before delaying any treatment," says Ramin Fathi, a Phoenix dermatologist and Mohs surgeon at Phoenix Surgical Dermatology Group, who treats skin cancer patients. "Some skin cancers are slow-growing and asymptomatic," he says, "and others are aggressive and life-threatening and need to be addressed sooner rather than later."
The doctor makes the call on how quickly to attend to an issue. Last spring, dentist Arthur Yeh, who runs his own practice in Bloomfield, New Jersey, saw only patients who "were experiencing swelling, pain, or difficulty eating or chewing," he says. He would treat them alone in his office to limit the risk of COVID-19 infection. The American College of Surgeons has issued a useful guide for more details on what to see the doctor about and what can wait.
What is the office's visitor policy?

If the doctor suggests you bring your loved one to the office, check its visitor policy before you go. In the time of COVID, policies are stricter. "Currently, we only [allow] scheduled patients in the office," Yeh says. "With older patients, we make exceptions for their caregivers as needed, but we also ask that, once the patient is seated, the caregiver go back to wait in the car." At the Montclair Breast Center in Montclair, New Jersey, policy changes include keeping friends or family outside the building. It's the same at the Santa Barbara Women's Imaging Center in Santa Barbara, California, which "discourages non-patient people from entering the office." Says Brian Jenkins, director of marketing at the center, "We recommend that caregivers wait in the car or outside the building" while the patient is in the waiting or exam room.
Hospitals also tightened their regulations for visiting caregivers. "Early on [in the pandemic], there was a concern that caregivers could be a source of transmission into the hospital, which meant they couldn't accompany sick family members," says Sam Torbati, an emergency care physician and co-medical director of the Ruth and Harry Roman Emergency Department at Cedars-Sinai in Los Angeles. "Now that we have a better understanding of COVID-19 and [personal protective equipment], and we have universal guidelines around screenings, we're in a better place to allow for more visitation and family."
Carol Jones, chief nursing officer at Morristown Medical Center in Morristown, New Jersey, part of the Atlantic Health System, says that when caregivers were required to wait in the car at her hospital, the center's medical team took over to provide extra care for both admitted patients and outpatients. "[We] had to become the eyes and ears of the patient and communicate with family," Jones says.
Still, many medical facilities, Morristown included, made exceptions for caregivers who could not be replaced, Jones says. "The medical team would ask, 'Is this [caregiver] needed by the patient?' When a caregiver felt strongly, we would weigh the pros and cons and make a decision. Some adults or adult children who are caregivers to a compromised patient … if they're caring for [their older loved one] around the clock at home, they can be with us as long as they're respectful of our rules."
How is the office or center taking precautions against COVID-19?

Right now, in most health care facilities, including imaging centers, doctors' offices, hospitals with outpatient services, ERs and labs, vigorous facility cleaning and sanitizing, universal masking, physical distancing and hand sanitizing are the norm. Patients are almost always met at the door with a thermometer and a COVID-19 questionnaire. Preregistering for appointments is encouraged at the Santa Barbara Women's Imaging Center, a practice that cuts down on time spent in the waiting room. Special precautions used at other medical facilities include removing magazines, as Fathi's dermatology office has done, to protect against the risk of virus transmission, and asking that all patients use a special rinse before their dental exams, as does Yeh. He wears an N-95 mask, usually with another surgical mask on top of it, a full-face shield and a full protective gown, and his staff is protectively dressed as well.
In addition to installing medical-grade air purifiers in the office, Yeh uses a fogging machine that sprays a compound of salt and vinegar called hypochlorous acid into the air. The compound bonds to viral particles in the air and destroys them, says the dentist, who mists the ceiling of every room with it himself.
How should you prepare for an in-person appointment?

Both caregiver and patient should wear a mask and arrive on time. When you call to make the appointment, ask this simple question: If the visit is a preamble to a scheduled surgery or procedure, does the patient need a COVID-19 test? Today, a test is often required two to four days before the procedure and is usually administered in the office.
If your older loved one's present health care need is not urgent but pressing, it will help everyone to bring along a couple of important documents. One, a list of medications — names, dosages and frequencies, Jones says. (You should also note the number of refills left.) Second, a medical history that includes symptoms, dates and durations can also be useful, not only in filling out the COVID-19 questionnaire but also to get more value out of the appointment. A list of questions for the doctor is also useful. [Read More]
https://www.aarp.org/caregiving/health/info-2020/coronavirus-doctors-requirements-caregivers.html?intcmp=AE-HP-TTN-R4-POS1-REALPOSS-TODAY
Study: Steroid Improves Survival of Patients with Severe COVID-19
The drug is cheap and widely available
JUSTIN TALLIS/AFP VIA GETTY IMAGES
En español | Researchers in England say they have the first evidence that a drug can improve COVID-19 survival: A cheap, widely available steroid called dexamethasone reduced deaths by up to one third in severely ill hospitalized patients.
Results were announced Tuesday, and researchers said they would publish them soon. The study is a large, strict test that randomly assigned 2,104 patients to get the drug and compared them with 4,321 patients getting only usual care.
The drug was given either orally or through an IV. After 28 days, it had reduced deaths by 35 percent in patients who needed treatment with breathing machines and by 20 percent in those only needing supplemental oxygen. It did not appear to help less ill patients.
"This is an extremely welcome result," one study leader, Peter Horby of the University of Oxford, said in a statement. "The survival benefit is clear and large in those patients who are sick enough to require oxygen treatment, so dexamethasone should now become standard of care in these patients. Dexamethasone is inexpensive, on the shelf, and can be used immediately to save lives worldwide."
Even though the drug helps only in severe cases, "countless lives will be saved globally," said Nick Cammack of Wellcome, a British charity that supports science research. [Read More]
https://www.aarp.org/health/conditions-treatments/info-2020/dexamethasone-reduces-covid-deaths.html?intcmp=AE-HP-TTN-R2-POS3-REALPOSS-TODAY
Step-by-Step Guide to Making a No-Sew Face Mask From an Old T-Shirt
Easy DIY instructions for a summer-friendly cotton face covering
Coronavirus case counts are rising nationwide, prompting more state and local governments to call on people to cover their faces in public to help curb the spread, as recommended by the Centers for Disease Control and Prevention (CDC). Temperatures are rising, too, with the National Weather Service warning that the "heat dome" scorching much of the country could linger in some areas for weeks.
Those two circumstances will make for a lot of sweaty faces this summer. But there are ways to make covering up a little more comfortable, even in record heat. According to researchers at the University of Illinois, a two-layer face mask made from a cotton T-shirt can be both breathably cool and effective in blocking potentially virus-carrying respiratory droplets.
And you can make one in a few minutes, no needle, thread or even staples required. Here's how to make a fast, no-fuss T-shirt mask for summer safety.
AARP
1. Gather your materials. You'll need a ruler, scissors and a T-shirt, preferably 100 percent cotton. Make sure the sleeve is big enough to cover your nose and mouth.
AARP
2. Lay the shirt flat on a table.Cut along the seam of one sleeve, then set it aside.
AARP
3. Cut a 1-inch strip along the bottom of the T-shirt, all the way across, providing a loop of fabric.
AARP
4. Cut through the loop so you have a long strip of cloth. This will be the strap of your mask.
AARP
5. Lay the sleeve on the table with the seam in the middle, facing up. Slide the ends of the strip through the sides of the sleeve, leaving a loop at the top.
AARP
6. That's it! Your mask is ready to wear.
AARP
7. To put it on, arrange the mask on your face with the loop over the top of your head. Pull the straps out and back to cinch up the sides, and tie the ends behind your neck. The mask should fit snugly and comfortably, with both layers covering your mouth and nose.
AARP
8. Repeat with the other sleeve and you've got a pair of soft, breathable, washable masks.
 This mask can be both breathably cool and effective. 
__________________________
Hartford's Farmers Markets – 2020
COVID-19 Precautions
The safety of customers & vendors is top priority! ALL Markets are following USDA, state, and local guidelines:
• Everyone must wear a mask while attending the market
• Please keep 6' social distancing from others
• Please don't touch food, ask vendors for assistance
• Extra hand washing stations or hand sanitizers are available
• Stay home if you feel sick – send someone in your place
• WIC and Senior coupons do NOT have to be signed and someone else can use them for you
• No picnicking or unnecessary gatherings
Thank you for your support!
Broad Street Farmers Market
SNAP / EBT / Doubled / Sr & WIC
539 Broad Street
Thursdays until Oct. 29th | 11:00am-2:00pm Operated by Forge City Works
Email – kevin@forgecityworks.org
Frog Hollow Farmers Market
SNAP / EBT / Doubled / Sr & WIC
75 Laurel Street
Mondays until Oct. 5th | 11:00am-2:00pm Operated by KNOX
Email – christopherg@knoxhartford.org
Homestead Farmers Market
SNAP / EBT / Doubled / Sr & WIC
255 Homestead Avenue
Wednesdays until Oct. 14th | 2:00pm-5:00pm Operated by Chrysalis Center
Email – jmitchell@chrysaliscenterct.org
North End Farmers Market
SNAP/EBT/Doubled/Sr&WIC
80 Coventry Street
Wednesdays until Oct. 28th | 10:00am-1:00pm Operated by Hartford Food System
Email – shana@hartfordfood.org
Old State House Farmers Market
Sr & WIC
800 Main Street
Tuesdays & Fridays until Oct. 30th | 10:00am-2:00pm Operated by Connecticut Public Affairs Network Email – Nicole.Sousa@cga.ct.gov
Promise Zone Community Farmers Market
SNAP / EBT / Doubled / Sr & WIC
425 Woodland Street
Saturdays until Oct. 31st | 9:00am-12:00 noon Operated by North Family Life Centers and Hartford Hunger Action Team
Email – pzcfarmersmarket@gmail.com
West End Farmers Market
SNAP / EBT / Doubled / Sr & WIC
385 Farmington Avenue
(Clemens Place Green)
Tuesdays until Sep. 29th | 4:00pm-7:00pm & 3:00pm-6:00pm in October
Email – manager@wefm.org
SNAP – Accepted
EBT – SNAP's (debit) card accepted
Doubled – 50% off fruits & veggies (buy 1 get 2) Sr & WIC – Coupons accepted from Senior & WIC Nutrition Program
Prepared by: City of Hartford's Advisory Commission on Food Policy – Healthy Food Access Group & Foodshare's Hartford Hunger Action Team – August 4, 2020
Mercados de agricultores de Hartford – 2020
COVID-19 Precauciones
¡La seguridad de los clientes y proveedores es la máxima prioridad ! TODOS los mercados están siguiendo las directrices del USDA, estatales, y locales:
• Todos deben usar una máscara mientras asiste al mercado
• Mantenga un distanciamiento social de 6 'de los demás
• No toque la comida, pida ayuda a los vendedores
• Las estaciones de lavado de manos adicionales o desinfectantes de manos están disponibles • Quédese en casa si se siente enfermo : envíe a alguien en su lugar
• WIC y cupones para adultos mayores NO tienen que ser firmados y alguien más puede usarlos para usted • No hay pícnic o reuniones innecesarias.
Broad Street Farmers Market
SNAP / EBT / Doble / Sr y WIC
539 Broad Street
Jueves hasta oct. 29 | 11:00 am- 2:00 pm Operado por Forge City Works
Correo electrónico: kevin@forgecityworks.org
Frog Hollow Farmers Market
SNAP / EBT / Doble / Sr y WIC
75 Laurel Street
Lunes hasta oct. 5 | 11:00 am – 2:00 pm Operado por KNOX
Correo electrónico: christopherg@knoxhartford.org
Homestead Farmers Market
SNAP / EBT / Doble / Sr y WIC
255 Homestead Avenue
Miércoles hasta oct. 14 | 2:00 pm- 5: 00 pm Operado por Chrysalis Center
Correo electrónico: jmitchell@chrysaliscenterct.org
North End Farmers Market
SNAP / EBT / Doble / Sr y WIC
80 Coventry Street
Miércoles hasta oct. 28 | 10:00 am – 1:00 pm Operado por Hartford Food System
Correo electrónico: shana@hartfordfood.org
Gracias por tu apoyo!
Old State House Farmers Market
Sr y WIC
800 Main Street
Martes y viernes hasta oct. 30 | 10 am – 2:00 pm Operado por la Red de Asuntos Públicos de Conn. Correo electrónico: Nicole.Sousa@cga.ct.gov
Promise Zone Community Farmers Market
SNAP / EBT / Doble / Sr y WIC
425 Woodland Street
Sábados hasta oct. 31 | 9:00 a.m. – 12: 00 noon Operado por los Centros de Vida Familiar del Norte y Hartford Hunger Action Team
Correo electrónico: pzcfarmersmarket@gmail.com
West End Farmers Market
SNAP / EBT / Doble / Sr y WIC
385 Farmington Avenue
(Clemens Place Green)
Martes hasta sep. 29 | 4:00 pm – 7:00 pm y 3:00 pm – 6:00 pm en octubre
Correo electrónico: manager@wefm.org
SNAP – Aceptado
EBT – Tarjeta de débito (SNAP) aceptada Doble – 50% de descuento en frutas y verduras
(compre 1 y obtenga 2)
Sr y WIC – Cupones aceptados del Programa de Nutrición Senior y WIC
Preparado por: Comisión Asesora de Política Alimentaria de la Ciudad de Hartford – Grupo de Acceso a Alimentos Saludables y Equipo de Acción contra el Hambre de Hartford de Foodshare – 4 de agosto de 2020
Billings Forge Farmers Market
539 Broad Street, Hartford     Next to Firebox Restaurant
Phone: 860-548-9877
We accept Cash, Credit, Debit and SNAP / EBT (We match SNAP up to $20)
The Farmers Market is a place where corporate employees venture into the Frog Hollow neighborhood, where seniors and SNAP recipients stretch their food dollars, and where communities co-mingle. The Market is situated on the green, adjacent to Firebox Restaurant on Broad Street. It is open June through October, on Thursdays from 11AM until 2PM.