From our Faith Church family, please be safe during the Covid-19 pandemic.  Wear your masks, sanitize and frequently wash your hands, and stand 6 feet away from others.
FAITH CONGREGATIONAL CHURCH 
SOUTHERN NEW ENGLAND CONFERENCE UNITED CHURCH OF CHRIST
2030 Main Street Hartford, CT 06120
Phone: 860-547-0820 ~ faithmatterstoday.org
Rev. Cleo Graham, Pastor
https://faithmatterstoday.org & https://faithccucc.wixsite.com/website-3
For a Copy of the Worship Service Bulletin, click on the word 'BULLETIN' in the MENU BAR at the top of the page.
IN PERSON WORSHIP WITH LIVESTREAM RESUMES ON SUNDAY, MAY 22, 2022 (Women's Day)
SUNDAY, MAY 29th – SERVICE IS REMOTE ONLY VIA ZOOM (Young People's Sunday)
Join Zoom Meeting 
https://us02web.zoom.us/j/82414524752 Meeting ID: 824 1452 4752 
Joining By Phone 
+1 301 715 8592 (Washington DC) 
+1 929 205 6099 (New York) 
Meeting ID: 824 1452 4752
         Find your local number: https://us02web.zoom.us/u/kdbWA61eS0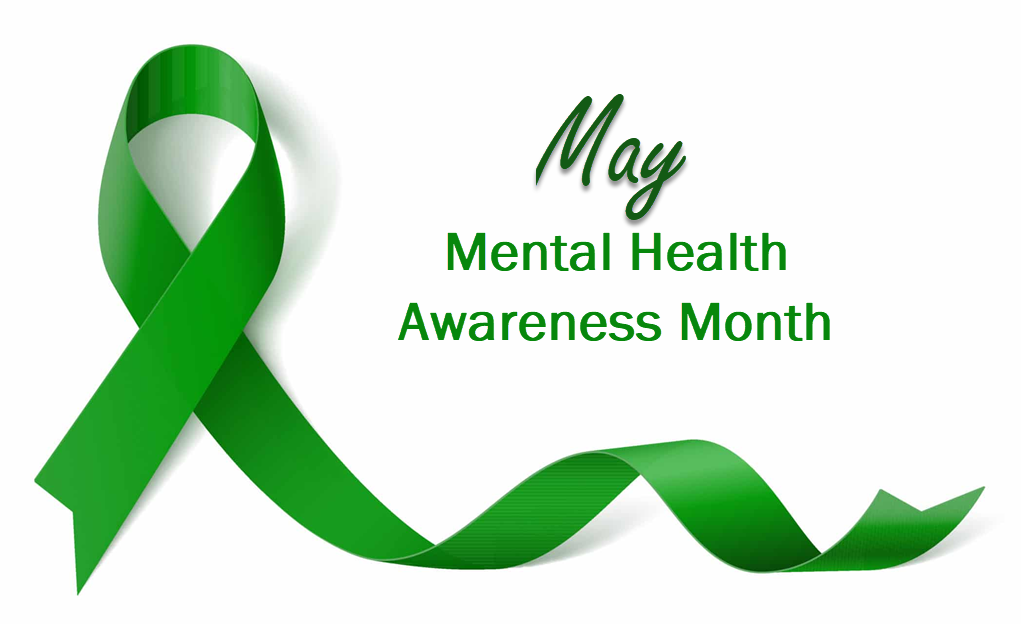 Faith Congregational Church, a vibrant, inclusive Christian community working for social justice through service to God, each other and our neighbors.
Welcome to the Faith Congregational Church website. You will find exciting videos, articles, and information designed to lift your spirit and feed your desire for helpful information. Faith Church is a diverse worship community, an inclusive, justice-minded and unapologetic about our faith and our witness. We celebrate diversity, we celebrate community and we celebrate Jesus Christ. It's that simple, but be clear that there is so much more.
We invite you to explore the many ways we seek to be a faithful church in these challenging days. Ask us your questions, we like questions. Our church may be old, in fact, it is the oldest predominately black church in the city of Hartford, but our thinking is not old at all. We are affiliated with the United Church of Christ, the first mainline church in America to speak out against slavery, the first mainline church to ordain a woman and the first church to ordain a gay person into ministry in our nation. We stand on the side of justice because we want to always seek to be on the right side of history and besides that to do what we believe Jesus our elder brother and head of the church commands.
If you are in the Greater Hartford area, come worship with us. Whoever you are, you are very welcome at Faith. Now explore the website fully, come back to it often and know that we seek your prayers as we go forward in faith.
📅
Announcements For The Week

📅

The Circle of Hands Foundation (COHF) 10th Annual Benefit Dinner- Thank You
Our 10th Annual Benefit dinner was an overwhelming success. THANK YOU to our Faith family for your prayers, donation, attendance and participating in our program. God was truly in our midst.

With gratitude, Errol and Maxine Smith

"And the King shall answer and say unto them, Verily I say unto you, Inasmuch as ye have done it unto one of the least of these my brethren, ye have done it unto me" – Matthew 25:4

Faith's Facebook Page 💻📱
Remember to check out the latest posts on our Facebook Page for all things pertaining to our church and the communities we serve.  It's really simple…check the page!

COVID-19 Masks & Test Kits 😷🧪
Through a partnership with the CT Department of Health, the Southern New England Conference has distributed 1,500 COVID testing kits and nearly 4,000 N95 masks. Faith Church has a number of masks and test kits available for distribution to our members and neighbors. Further details can be had by contacting the church office. Also, the United States Postal Service is shipping free COVID-19 test kits, one order per household. Please note that one order will include four individual rapid antigen tests; and all tests are free and available to be delivered. You may order your kits via this link: https://special.usps.com/testkits
Women's Day Choir Rehearsal
Make a Joyful Noise! Lend your voices!

The Women's Day Choir wants all ladies who are willing!

Rehearsals are at the church on Friday, May 13th and 20th, at 6:30 p.m. Final rehearsal is Sunday, May 22nd at 9 a.m.

Come and be heard!
Women's Day 2022
The push is on! Women's day 2022 has a date of Sunday, May 22nd in-person and livestreamed.  The color this year are "shades of yellow" and the theme is, "Women of Purpose & Power". Don't forget your $100 Women's Day gift, which can be given at any time.  Men are also welcome to give as they choose. Women's Day Photo Collage: Please email your photos to faithmatters.admn@gmail.com  by Wednesday, May 18th. Those who are willing to assist may contact Regina Waters at faithmatters.admn@gmail.com or Andrea Barton Reeves at abreeves25@gmail.com.  The next Women's Day Planning Meeting is Monday, May 16, 2022 at 7:00 p.m. via Zoom.
Join Zoom Meeting
Meeting ID: 844 0470 7645
One tap mobile
+16465588656,,84404707645# US (New York)
+13017158592,,84404707645# US (Washington DC)
Dial by your location
        +1 646 558 8656 US (New York)
        +1 301 715 8592 US (Washington DC)
        +1 312 626 6799 US (Chicago)
        +1 669 900 9128 US (San Jose)
        +1 253 215 8782 US (Tacoma)
        +1 346 248 7799 US (Houston)
Meeting ID: 844 0470 7645
Find your local number:
https://us02web.zoom.us/u/kdBH7ZpIim
Register for the Third Annual Meeting of the Southern New England Conference – Online
Delegates and attendees…The SNEC Annual Meeting will take place virtually on Saturday, June 18th, 2022 from 9 a.m. to 2:30 pm. Further details ave available here: https://www.sneucc.org/eventdetail/15483325
Registration is now open; the deadline is June 13, 2022. Cost is $49 and you may register at this link:  https://sneucc-reg.brtapp.com/2022AM
FAITH CONGREGATIONAL CHURCH STAFF
Pastor Rev. Cleo Graham    faithmatterspastor1@gmail.com  
Office Manager, Patricia A. Gray
Administrative Assistant, Regina Waters
Minister of Music, Wayne Dixon
Treasurer, Gail V. Martin
Deacon Interim Lead, Pamela Walters
Council, Earl W. Gardner, Moderator
Trustee, Alfreda Gaither, Esq.
Children & Youth, Shirley Zachery
Choir President, Earl W. Gardner
Zoom Hosts, Regina Waters & Bruce MacCullagh, Sound Technician
Zoom Hosts, Joelle Murchison, Deacon Gail Martin, and Andrea Barton Reeves – Reopening
Follow us on our website faithmatterstoday.org
MANY WAYS TO GIVE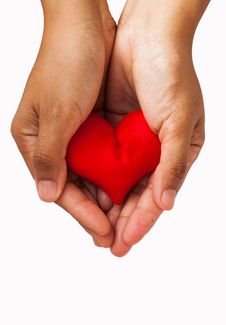 1. Instructions for giving by text: Here is the Faith Church give-by-text number:
Text: 73256  Type: faithchurch and follow the prompts
2. Give online at https://www.faithmatterstoday.org
3. Give by check mailed to Faith Congregational Church, Southern New England Conference, United Church of Christ at 2030 Main St., Hartford, CT, 06120
Everything we have all belongs to God, honoring Him by giving back and watch how He will turn your situation around.  God sees and knows your heart and will bless your seed.  Make an investment in your growth and reach new heights in your purpose.
Thank You For Giving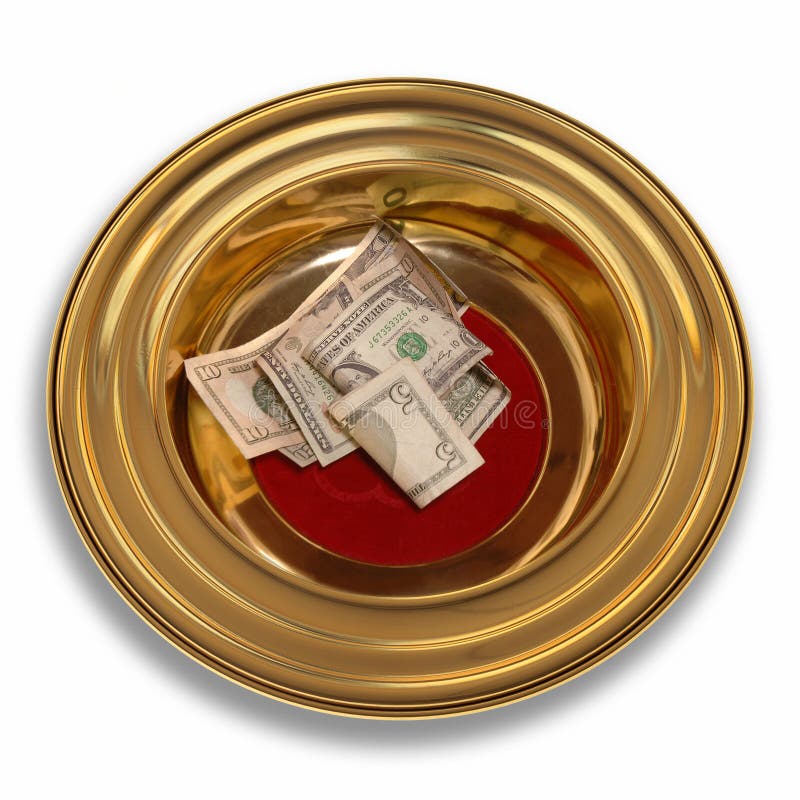 REALM CONNECT – Another Way to Give
Our church is moving to a new kind of church record keeping solution called Realm®. It primarily serves the administrative needs of our staff, but it also offers some exciting opportunities to support the way you are involved in our church. Not only will this improve work life for our ministry staff, it will make it easier for our church family to connect with each other, keep up with what's going on, and grow as a connected community of believers.
There are three things you should know before we highlight what you can do:
1. We're updating the administrative tools our staff uses to run the daily operations of our church.
2. We're adding more ways to communicate and connect as a church, all while leaving current methods in place.
3. You determine how much you want to make this part of your experience with our church, but we encourage you to participate.
To get the app at iTunes, click below.
To get the app at Google Play, click HERE.
OR click on the QR graphic here….
To utilize REALM CONNECT you must first receive an Invite Code. If you have any questions, please contact Treasurer Gail Martin at faithmatters.treasurer@gmail.com.
     _____________________________
John 13:31-35 (NRSVUE)
The New Commandment
31 When he had gone out, Jesus said, "Now the Son of Man has been glorified, and God has been glorified in him. 32 If God has been glorified in him,[a] God will also glorify him in himself and will glorify him at once. 33 Little children, I am with you only a little longer. You will look for me, and as I said to the Jews so now I say to you, 'Where I am going, you cannot come.' 34 I give you a new commandment, that you love one another. Just as I have loved you, you also should love one another. 35 By this everyone will know that you are my disciples, if you have love for one another."
New Revised Standard Version Updated Edition (NRSVUE)
New Revised Standard Version, Updated Edition. Copyright © 2021 National Council of Churches of Christ in the United States of America. Used by permission. All rights reserved worldwide.
@ Prayer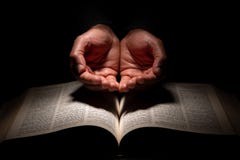 Our God who art in heaven, Hallowed be thy matchless name
Let Your Kingdom reign in heaven. Dwell on earth in us, the same
Give us, Lord, this day for worship; Give us manna from on high
Give us bread to serve your kingdom, Lord our name we glorify.
Lord, forgive us, free us, love us, Grant us wisdom to forgive
Lead us not into temptation; grant us grace so we can live
Evil cannot stand against us, Your deliverance we need
Bind us, Lord, in one another, We, Your church, Your love receive.
Thine the kingdom, Thine the power, Thine the glory evermore
Thine all majesty and honor God to you we praise, adore
You are God, You reign forever, "Sovereign Holy Lord!" we sing
Our God who art in heaven Lord, eternal King of Kings.
Written by Tony McNeil and dedicated to Ebenezer Baptist Church in Atlanta, and sung to the tune "Nettleton/Come Thy Fount."

https://yaledailynews.com/blog/2022/02/18/humphrey-give-pennington-a-degree/
MEN OF FAITH Men's Ministry Monday evenings @ 5:30 p.m.   Bible Study, Food and Fellowship! All men are welcome.  
Don't forget, GIRL SCOUT TROOP 10003 meets on 2nd and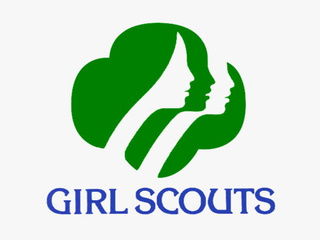 4th Sundays from 1 – 2:30 pm. We are really proud of our girls.

There is a seat for you on Tuesday at Bible study. We start at 7 pm. Bill Hollis is leading. Great group, great conversation, and great learning!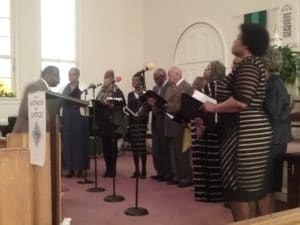 The CHOIR could use your voice! It's a great way to serve at Faith Church. Wayne Dixon is waiting. Choir rehearsal on Wednesdays at 7 p.m.  
Sunday School for children is in the fall/winter term.  Join us during worship service. Volunteer for one Sunday per month. We look forward to seeing you and your children.
___________________________________________
@ Faith General Info
Faith Church cookbooks are available for purchase at $20 each. Please see Jennifer Robinson or stop by the church during office hours to purchase a book or two or three.  They make a great gift.  Thank you
Want a CD of the service? Give Bruce MacCullagh a written request or send him an email.  
Need a ride to church? See Deacon Pam Walters for details and to schedule a pickup.
Know someone in need? Leave a message with Patricia Gray (Administrative Assistant) or Deacon Pam Walters.
Need more information?  Call the church office  860-547-0820 Monday,  Wednesday or Friday mornings. Sunday service begins at 10 am.
Nursery Staffed for Sunday Services
A reminder: The Nursery is available when your child is restless or unhappy during service. You may not mind your child's crying, but others would like to hear the service.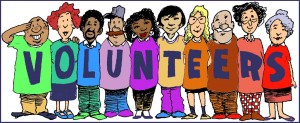 Would you like to volunteer? We need Sunday School teachers, a historian, and just maybe you can think of ways that you can help! See Patricia Hollis for details.
_____________________________________________
DO YOU KNOW YOUR personal HISTORY? AFRICAN AMERICAN GENEALOGY RESOURCES
@ History & Culture
Want to take a road trip?
Museums & Historical Sites
African American Museum in Philadelphia, PA
National Underground Railroad Freedom Center in Cincinnatti, OH
Negro Leagues Baseball Museum in Kansas City, MO
National Civil Rights Museum in Memphis, TN
International Civil Rights Center and Museum iin Greensboro, NC
Tuskegee Airmen National Historic Site in Tuskegee, AL
Northwest African American Museum in Seattle, WA
National Center for Civil and Human Rights in Atlanta, GA
The Legacy Museum  in Montgomery, AL
Birmingham Civil Rights Institute in Birmingham, AL
DuSable Museum of African American History in Chicago, IL
National Memorial for Peace and Justice in Montgomery, AL
___________________________________________
@   COVID-19 Precautions
• Stay home if you are feeling sick.
• Wash your hands frequently.
• Avoid touching your face with unwashed hands.
• Disinfect surfaces used regularly.
• Use hand sanitizer.
• Avoid close contact with someone who is sick.
• Practice these precautionary measures at home and pass this information along to family and friends.
If you have traveled internationally during the last 14 days, feel sick with fever or cough, or have difficulty breathing the CDC has several recommendations:
• Seek medical advice. Call ahead before you go to a doctor's office or emergency room.
• Tell them about your recent travel and your symptoms.
• Avoid contact with others.
• Do not travel while sick.
• Cover your mouth and nose with a tissue or your sleeve when coughing or sneezing.
• Clean your hands often by washing them with soap and water for at least 20 seconds or using an alcohol-based hand sanitizer that contains 60%–95% alcohol immediately after coughing, sneezing or blowing your nose. Soap and water should be used if hands are visibly dirty.
Bookmark these resources for developing information:
CDC COVID-19 updates.
CDC New travel alerts.
World Health Organization updates.
WHO Preparedness resources.
Coronavirus resources from the UCC.
 Ohio Department of Health information.
FEMA, general disaster guidance for Houses of Worship.
https://www.ucc.org/news_church_leaders_urge_education_caution_and_common_sense_as_u_s_coronavirus_cases_increase-02282020
Deseret News:  All 50 states have removed mask mandates: Should you keep wearing one?
https://www.deseret.com/coronavirus/2022/3/26/22996714/should-you-wear-a-mask
_____________________________________________
History? Of Course…

REUTERS/Desmond Boylan
Amistad
The Amistad was and is many things:
It was a Cuban coasting schooner,
It was a famous court case,
It was an historic event that shaped the nation and the United Church of Christ,
It is a contemporary floating museum,
It is a special Sunday in the United Church of Christ,
It is an inspiration.
History
In 1839, a group of enslaved Africans broke free while being transported around the island of Cuba aboard the coasting schooner Amistad. They attempted to sail the small vessel back to Africa, but where captured by the US Revenue Brig Washington off the coast of Long Island, charged with mutiny, and threatened with return to slavery.
Connecticut Congregationalists formed the Amistad Committee, which organized a legal defene, eased the captives confinement during the lengthy court case, and eventually funded their return to Africa after winning a favorable decision from the US Supreme Court. [Faith Church's ancestor congregation played an important role in the entire event, raising money to assist in the defense, and sent 2 missionaries to accompany the former captives back to Africa.]
The Amistad Committee became a seed for wider advocacy for the abolition of slavery in the United States. In 1846, Lewis Tappan, an Amistad Committee leader, founded the American Missionary Association, the first abolitionist organization with integrated leadership. After the Civil War, the AMA went on to found schools, churches, libraries and universities for the newly freed African Americans of the South.
Freedom Schooner Amistad
In 2000, a two-year building project sponsored in part by the UCC climaxed in the launch of the Freedom Schooner Amistad, a reconstruction similar to the schooner of 1839, as a floating museum about the Amistad Incident and the history of slavery. Homeported in New Haven, Connecticut, she sails the Atlantic coast on her mission of education and reconciliation. The non-profit organization Amistad America operates the schooner.
Amistad Sunday
The UCC commemorates the 1839 struggle for freedom, the Amistad Committee, and the American Missionary Association's heritage on Amistad Sunday, typically held the second Sunday in March.
Amistad Videos
Go to an annotated bibliography of Amistad videos available through the Ruth Dudley Resource Center
_____________________________________________
@ In Our Community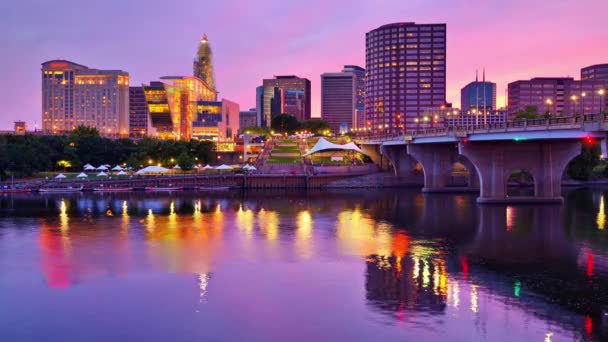 https://depositphotos.com/30561155/stock-video-downtown-hartford-connecticut-skyline.html
Gov. Lamont deemed May 1st James Mars Day. Mars, a former slave and Deacon published his memoir in a book about his life as a slave in Ct. and owned by a pastor.  Mars was instrumental in helping to find Talcott Church.
Video: James Mars Day, May 1st
Vice President Kamala Harris: Her Path to the White House
America has a love-hate relationship with pioneers, the people who break impossible barriers to forge a successful life. 
Kamala Devi Harris
, who was sworn in as 49
th
 Vice President of the U.S. on January 20, 2021, is a member of this remarkable club. Editor-writer Malaika Adero, a legend in the publishing industry for more than 30 years with stints at Simon & Schuster and 
Amistad Press
, puts together a stylish collection of text and image to pay tribute to this politician, who is the first woman to serve in the second-in-command, the first Black and South Asian – Caribbean American Female to occupy that office. The coffee-table book of this high achiever, 
Vice President Kamala Harris: Her Path To The White House, 
is more than the usual scrapbook of her triumphs.

How We Love Matters
A Call to Practice Relentless Racial Reconciliation
 @ Jobs/Education
I'm excited to announce that Hartford Yard Goats has partnered with some amazing organizations to bring various scholarship opportunities. 
Applicant must be currently enrolled in an HBCU and returning in the FALL of 2022
500 word essay required
Applicant must be a graduating high school senior 
Applicant must be attending college in Fall 2022
No GPA required
Applicant must be a graduating senior in high school
Applicant must play an instrument
Applicant must be willing to join DSU marching band in Fall 2022
**If you've already accepted another school but have interest in attending DSU in Fall 2022 – please apply***
Johnny "Schoolboy" Taylor Scholarship  ($1,000)
Applicant must attend Bulkley or Hartford High School as a current senior
Applicant must currently be enrolled on the Bulkley/ Hartford High Baseball team
Applicant must plan to attend college in Fall 2022
Applicant must clearly demonstrate:  Sportsmanship, Scholarship, & Deportment
Applicant must be a graduating senior in high school
Applicant must have minimum of 3.0 GPA
Applicant must submit an essay (prompt listed within application)
Please share with your students, network, youth groups, and friends!
PLEASE NOTE: All scholarship applications are due by MAY 31st!
REGISTRATION IS OPEN FOR SUMMER PROGRAMMING 2022!!! HPS is offering free, expanded summer programming to students. Both academic and enrichment … 
The Southern New England Conference, UCC is pleased to announce an Environmental Justice Internship for 2022-2023!
The Environmental Justice Intern will help us create and lead school-year programming for youth or other church groups, hosted at two of our Outdoor Ministry sites, Silver Lake in Sharon, Connecticut and Irons Homestead, North Scituate, Rhode Island.
Now accepting applications from young adults with a passion for environmental justice, working with youth, and grounding in our justice-seeking faith!
This is a part-time internship with a $5,000 stipend.
Full job description, application, and additional details available at https://www.sneucc.org/environmental-justice-internship
Please contact Emma Brewer-Wallin, Minister of Environmental and Economic Justice, with questions.
Silver Lake Camp & Retreat Center
A Ministry of the Southern New England Conference UCC
223 Low Road | Sharon, CT 06069 | 860.364.5526 | Fax: 860.364.1000
slcc@sneucc.org
YouthBuild Job Training Program Accepting New Applications Now
CRT is accepting applications for our YouthBuild job training program. We are seeking young adults 18 – 24 from Hartford and East Hartford who want to earn while you learn! Weekly stipend paid! No HS diploma needed – we'll help you get your GED! Opportunities available in Construction, CNA or Medical Assistant, and Security Guards.
ENROLL NOW!
Construction Skills Training with OSHA Certification
Complete Your GED or Start on a College Education
Apprenticeship Opportunities
Earn Industry-Recognized Certificates
– Certified Nursing Assistant (CNA)
– Machine/Manufacturing
– Security Guard/Protective Services
– Phlebotomy and Lab Services
– Medical Assisting
A Hartford Healthcare program will provide hands-on learning for Hartford Public High School students interested in health careers
HARTFORD — A new program at Hartford Public High School will provide students with hands-on experience as they learn about health care careers.
The initiative, sponsored by Hartford HealthCare, will provide students with a career-focused education experience, combining classroom instruction with work-based learning — such as worksite tours, internships, job shadowing opportunities — according to Hartford Public Schools Superintendent Leslie Torres-Rodriguez.
The Hartford schools announced the new Allied Health Pathway at Hartford Public High School at a press conference Wednesday morning.
"This program will help train, develop, and prepare more people to work in the front lines of health care and as we saw in the pandemic, it's essential," Hartford HealthCare President and CEO Jeff Flaks said. "So, we're going to help build the workforce of the future."
Click Here for The Complete Hartford Courant Article
 

City

 of 

Hartford

 Job Opportunities
The City of Hartford is currently hiring for the following positions:
The City of Hartford is currently hiring for the following positions: 
Health and Human Services – Administrative Analyst CHPEA
Office of Management, Budget, and Grants – Central Duplicating Operator
Public Works – Supervisor
Family, Children, Youth & Recreation – Early Childhood Monitor
Emergency Services & Telecommunications – Trainee
Public Works – Heavy Equipment Mechanic
Development Services – Housing Inspector
Development Services – Inspector
Family, Children, Youth & Recreation – Lifeguard
Office of Management, Budget, and Grants – Management Analyst (Budget Analyst) 
Public Works – Management Services Officer
Police – Officer
Public Works – Principal Engineering Technician
Health and Human Services – Public Health Nursing Supervisor
Health and Human Services – Public Health Program Manager
Family, Children, Youth & Recreation – Recreation Assistant (Seasonal)
Health and Human Services – Rodent Control Inspector
Finance – Senior Administrative Assist
Development Services – Senior Planner
MHIS – Senior Systems Analyst
Public Works – Traffic Engineering Services Manager
Health and Human Services – Worksite Monitor
Click here to learn more and apply
House of Bread Training Program
Hartford NEXT PROGRAM COORDINATOR (PC)




Work Type: PART-TIME CONTRACTOR




Org: HARTFORD NEXT, Inc.
Hartford NEXT, Inc. (HNXT) seeks a highly motivated and collaborative Contractor for a part-time Program Coordinator position for Hartford NEXT's Neighborhood Training Institute. The successful candidate will work both remotely and on site, when appropriate. The Program Coordinator will manage the day-to-day operations of the Neighborhood Training Institute including but not limited to:
participant recruitment and registration;
training development and delivery coordination;
information and data entry; and,
development of key relationships with Neighborhood Revitalization Zones (NRZ's), local businesses, service providers and government agencies.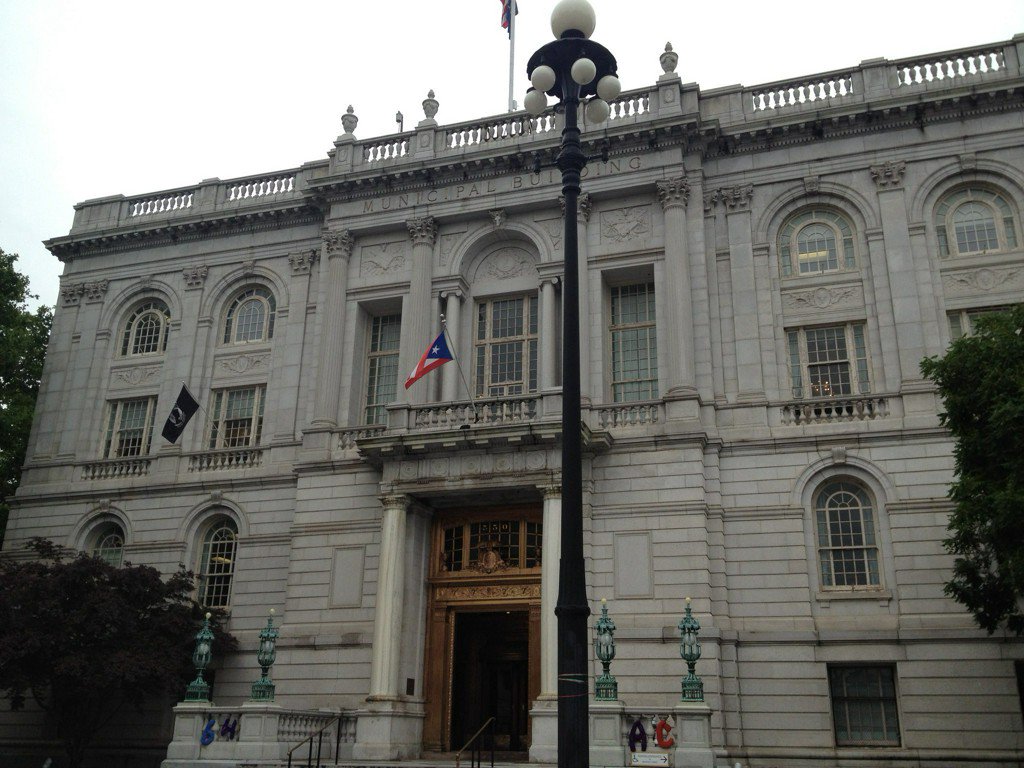 City Council Meeting
City Council May Virtual City Council Meeting

The Hartford Court of Common Council will hold a virtual City Council meeting via the Zoom platform. These meetings will be broadcast by Hartford Public Access Television with recordings made available on the HPA TV YouTube and Facebook pages.
 
WHO: Hartford Court of Common Council
WHAT: Public Comment and City Council Meeting
WHEN: Monday, May 23, 7:00pm – City Council Meeting
WHERE: www.hpatv.org, HPA TV Facebook Page, or Comcast/Xfinity Channel 96/Frontier Channel 6032 GOV.
 
The agenda for this Council meeting was compiled by the Town Clerk's office and can be accessed by clicking here.  
@ Music/Arts
 
Like Jazz? Want to Keep Up With What's Happening?
You can add the Hartford Jazz Society's events to your calendar automatically HERE.
For a complete listing of events and meetings in Hartford visit the City of Hartford Office of Community Engagement site at:
@ Free Stuff
Free college classes at Coursera. 
Go to Bargain Books for free or inexpensive ebooks.
Go to GreaterGood.org to help others for free.
Not free but cheap!!!  CheapOAir!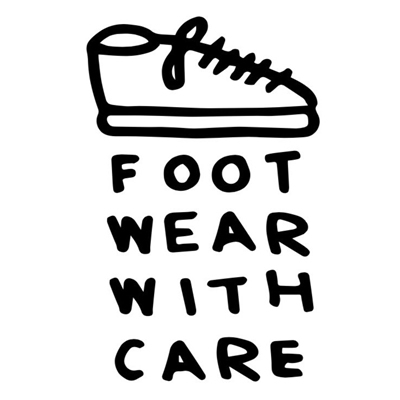 Do you know about this? Footwear with Care provides new shoes and socks to homeless folks. Read all about their work and look for the next date if you know someone who might need shoes.
ETHAN MILLER/GETTY IMAGES
En español | If you've already received your first dose of a two-dose COVID-19 vaccine, congratulations — you're well on your way to being protected from the coronavirus. But to be fully immunized, it's critical to get that second shot.
Across the country, some people are running into snafus as they try to get their second dose. Winter storms have shut down clinics in some areas, while others have closed because they temporarily ran out of vaccine. There are also scattered reports of scheduling glitches.
If you've had an appointment canceled, don't wait for someone to call you — be proactive about rescheduling your second shot, advises William Schaffner, M.D., an infectious diseases specialist at Vanderbilt University Medical Center in Nashville, Tennessee, and medical director of the National Foundation for Infectious Diseases.
"We have told everyone these vaccines are 95 percent effective," he says of the two-dose Moderna and Pfizer-BioNTech vaccines currently in use in the U.S. "But they're only 95 percent effective if you indeed get that second dose."
Here are a few more things to know about the second dose:
1. Your side effects will likely be stronger
Many people who had little to no reaction to the first vaccine dose are reporting that the second one packs a punch — surprising even those who study vaccines for a living.
Greg Poland, M.D., an infectious disease expert at the Mayo Clinic in Rochester, Minnesota, and director of Mayo's vaccine research group, had only mild symptoms after his first dose. But the second one left him shaking — literally — with chills and a temperature of 101.
"I took one Tylenol and went to bed and woke up the next morning 90 percent improved, and by midday I was back to normal," Poland says. "This is not an indication of something going wrong; it is an indication of a vigorous immune response."
There is no live virus in the vaccine, so you can't get COVID-19 from being vaccinated.
Participants in clinical trials of both vaccines had experiences similar to Poland's. In Pfizer's clinical trial, for instance, 31 percent of participants ages 18 to 55 reported a fever after the second dose, compared to only 8 percent after the first one. Fatigue, chills, headache and muscle/joint pain were also more common after the second injection for both vaccines.
The good news is, older adults were less likely to experience vaccine reactions, the data shows. Among those age 55 and up in the Pfizer trial, 22 percent experienced fever after the second dose, and 3 percent had a temperature after the first dose.
Schaffner recommends not making any big plans for the day after your scheduled vaccine appointment.
2. You should avoid taking pain relievers before your shot
If you've been hearing stories about second-dose side effects, you may be tempted to take a pain reliever before your appointment.
That's not a good idea, according to the U.S. Centers for Disease Control and Prevention (CDC), unless you've been advised to do so by your doctor. Pain relievers taken preemptively ahead of a shot could dampen the effectiveness of the vaccine, Poland and Schaffner say.
However, it's OK to take acetaminophen (Tylenol) or a nonsteroidal anti-inflammatory drug like Advil or Motrin after your vaccine to treat side effects such as pain, fever, chills or headache.
3. The timing between doses doesn't need to be exact
The second dose of the Pfizer shot is supposed to be given 21 days after the first; for Moderna, the recommended interval between doses is 28 days.
However, if you can't get an appointment on the exact day — or if you have to miss your scheduled appointment for some reason — the CDC does allow some wiggle room. Although the agency recommends trying to stick to the suggested interval, it says the second dose can be given up to six weeks after the first.
If your appointment is scheduled earlier than the recommended date, ask for a later appointment, Schaffner advises. "Your immune response will work perfectly well if you take more time," he says. "But if you do it too early, the second dose may not invoke an optimal response."
4. Your second dose should be from the same manufacturer as your first
Doctors are already hearing from patients asking if they can get their second dose from a different manufacturer, often because they realize the other type of vaccine is offered at a location that's more convenient. But the CDC recommends against it: The Moderna and Pfizer vaccines "are not interchangeable with each other or with other COVID-19 vaccine products," the CDC says. "The safety and efficacy of a mixed-product series have not been evaluated."
The CDC does allow the mixing of Pfizer and Moderna shots in "exceptional situations," such as when the vaccine used for someone's first dose is no longer available due to a supply shortage, or if it's unclear which vaccine they got for their first dose.
5. A rash at the injection site isn't a reason to skip your second dose
If you experienced a rash at the injection site three to 10 days after getting your first shot, that doesn't preclude you from getting your second shot, the CDC says, although it recommends getting it in the other arm.
A small number of people have developed such rashes, sometimes called "COVID arm," after vaccination. Doctors say it's likely a mild allergic reaction that can be treated with an over-the-counter antihistamine such as Benadryl.
In guidance released Feb. 10, the CDC says the reaction is not believed to represent a risk for a more severe allergic reaction when you get your second dose.
6. You should temporarily avoid all other vaccines
It might be time for your shingles or Tdap vaccine, but you should hold off if you are between COVID-19 vaccine doses. Because there's no data on the safety and efficacy of COVID vaccines administered at the same time as other vaccines, the CDC recommends avoiding other immunizations in the two weeks before and after both doses. Holding off also helps prevent confusion about the cause of a reaction if you experience one.
The CDC does allow exceptions in circumstances where avoiding the vaccine would put you at risk, such as a tetanus shot after a wound or a hepatitis shot during an outbreak.
7. Full immunity is not immediate
It takes two weeks after your second dose for your body to build full protection to the virus. After that, you should have almost zero chance of developing severe disease if you are exposed to someone with COVID-19, Schaffner says. The CDC also says you no longer have to quarantine if you're exposed to someone with COVID-19 — as long as you meet these criteria: you don't have symptoms and it hasn't been more than three months since your second vaccine dose.
One possible exception is immunocompromised people, Schaffner says. They will get some level of immunity, he says, "but they may not reach the 95 percent because their immune system is already somewhat compromised, no matter how strong these vaccines are."
8. You still need to wear a mask
Experts are divided about whether it's OK to hug your grandchild or gather socially with other vaccinated people after you're fully immunized.
But they agree you should continue to wear a mask and practice social distancing in public. For one thing, there's a small chance you could get sick even after you've been vaccinated.
In addition, it's possible that you could still carry the virus and silently transmit it to others who haven't been vaccinated, even if you don't develop symptoms.
And there's one more reason. Until the country reaches herd immunity — the point when a significant portion of the population becomes immune to a disease — it's important for everyone to wear a mask to stop the spread of the virus, Schaffner says. "If we have some people walking around maskless and others not, people left and right are just going to discard their masks," he says. "We are not ready yet for that for society. Let's all stick to masks a little longer until we get the all clear."
Michelle Crouch is a contributing writer who has covered health and personal finance for some of the nation's top consumer publications. Her work has appeared in Reader's Digest, Real Simple, Prevention, The Washington Post and The New York Times.
https://www.aarp.org/health/conditions-treatments/info-2021/what-to-know-before-second-vaccine-dose.html
Billings Forge Farmers Market
539 Broad Street, Hartford     Next to Firebox Restaurant
Phone: 860-548-9877
We accept Cash, Credit, Debit and SNAP / EBT (We match SNAP up to $20)
The Farmers Market is a place where corporate employees venture into the Frog Hollow neighborhood, where seniors and SNAP recipients stretch their food dollars, and where communities co-mingle. The Market is situated on the green, adjacent to Firebox Restaurant on Broad Street. It is open June through October, on Thursdays from 11AM until 2PM.
________________