Dear Church Family,
We are excited to bring you a worship service, which we recorded on Thursday. We are worshipping with leaders from Immanuel Congregational Church, as well. Worship will include music, children's sermon, preaching, and prayer.  Please join us for virtual worship tomorrow! 
Here is the link to the video:
https://vimeo.com/401122388
You can also join us on Sunday at 10am to watch the service in our Facebook Watch Party, and then we can be worshipping together. Just go to Facebook, and search Immanuel Congregational Church. That way, we can all watch together!
Here is the link to the Facebook Watch Party:
https://www.facebook.com/239969772744198/posts/3588006887940453/
Also, you can still sign up for a virtual coffee hour. Here are the times:
11:30 with Kari 
11:30 with Tracy
11:30 with Isaac and Mark
Email Kari at kari.nicewander@iccucc.org to sign up for a coffee hour with her.
Email Tracy at tracy.gormley@iccucc.org to sign up for a coffee hour with her.
Email Mark at singletonmark@hotmail.com to sign up for a coffee hour with him.
With Blessings to you,
Deacon Charron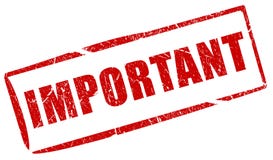 Dear Faith Family,
Due to the status of concern over the Corona virus, worship services at Faith Congregational Church will be suspended until further notice, effectively immediately.  The Church Council has voted to take this precautionary measure on the recommendations of the Southern New England Conference of the U.C.C., the governor and health officials of the State of Connecticut and the mayor and health officials of the City of Hartford. 
We encourage you to stay in your homes as much as possible, take care of yourself and your loved ones and be aware of any health issues in your household. Call each other and offer encouragement.
May God continue to be with each one of you until we are together once again.
Yours in service to God,
Moderator Patricia Stieben Hollis
Chair of Deacons Charron Stoddart
Faith Congregational Church, a vibrant, inclusive Christian community working for social justice through service to God, each other and our neighbors.
Welcome to the Faith Congregational Church website. You will find exciting videos, articles, and information designed to lift your spirit and feed your desire for helpful information. Faith Church is a diverse worship community, an inclusive, justice-minded and unapologetic about our faith and our witness. We celebrate diversity, we celebrate community and we celebrate Jesus Christ. It's that simple, but be clear that there is so much more.
We invite you to explore the many ways we seek to be a faithful church in these challenging days. Ask us your questions, we like questions. Our church may be old, in fact, it is the oldest predominately black church in the city of Hartford, but our thinking is not old at all. We are affiliated with the United Church of Christ, the first mainline church in America to speak out against slavery, the first mainline church to ordain a woman and the first church to ordain a gay person into ministry in our nation. We stand on the side of justice because we want to always seek to be on the right side of history and besides that to do what we believe Jesus our elder brother and head of the church commands.
If you are in the Greater Hartford area, come worship with us. Whoever you are, you are very welcome at Faith. Now explore the website fully, come back to it often and know that we seek your prayers as we go forward in faith.
Who We Are – Where We Are Going – What We Believe!
We Celebrate Diversity
We are a church that welcomes all! No matter who you are and where you may be on life's journey, you are welcome at Faith Congregational Church. We work toward celebrating; whomever God sends we will seek to embrace.
We Celebrate Community
We are a church faith community that embraces the wider community and seeks to serve in ways we can. Faith Church is a place where the community can come to talk, to work, to grow. We will be part of the solution,  seeking to address community concerns. We will work for justice, not just us.
We Celebrate Jesus
We will celebrate the presence of Jesus Christ in our lives. We will never apologize for our love of Jesus Christ but will celebrate the faith of others and even those with no faith. For us, Jesus is the way, the truth, and the life. We will invite others to know Jesus and will share the love of Christ whenever and wherever we can.
Monday, Wednesday & Friday  9:00 – noon        860-547-0820
Some scripture to ponder about during the Corona Virus health concern:
2 Chronicles 7:14
King James Version (KJV)
14 If my people, which are called by my name, shall humble themselves, and pray, and seek my face, and turn from their wicked ways; then will I hear from heaven, and will forgive their sin, and will heal their land.
Psalm 27:13
New King James Version (NKJV)
13 I would have lost heart, unless I had believed
That I would see the goodness of the Lord
In the land of the living.
New King James Version (NKJV)
Scripture taken from the New King James Version®. Copyright © 1982 by Thomas Nelson. Used by permission. All rights reserved.
Isaiah 49:13
King James Version (KJV)
13 Sing, O heavens; and be joyful, O earth; and break forth into singing, O mountains: for the Lord hath comforted his people, and will have mercy upon his afflicted.
Our God who art in heaven, Hallowed be thy matchless name
Let Your Kingdom reign in heaven. Dwell on earth in us, the same
Give us, Lord, this day for worship; Give us manna from on high
Give us bread to serve your kingdom, Lord our name we glorify.
Lord, forgive us, free us, love us, Grant us wisdom to forgive
Lead us not into temptation; grant us grace so we can live
Evil cannot stand against us, Your deliverance we need
Bind us, Lord, in one another, We, Your church, Your love receive.
Thine the kingdom, Thine the power, Thine the glory evermore
Thine all majesty and honor God to you we praise, adore
You are God, You reign forever, "Sovereign Holy Lord!" we sing
Our God who art in heaven Lord, eternal King of Kings.
Written by Tony McNeil and dedicated to Ebenezer Baptist Church in Atlanta, and sung to the tune "Nettleton/Come Thy Fount."

Faith Congregational Church in Hartford, Connecticut began in 1819 as a place for African Americans to worship on their own since they were previously only able to worship in the backs of churches and in church galleries (balconies). Unable to sit in the main sanctuary and tired of second class treatment, a group of African Americans began worshipping in the conference room of the First Church of Christ in Hartford, Connecticut, which is now known as Center Church. Our ancestor congregation moved to a building on State Street in 1820 and formed the first black Congregational Church in Connecticut and the third oldest in the nation. (According to Mary M. Donohue and Whitney Bayers writing for Connecticut Explored at connecticuthistory.org, Dixwell Avenue Congregational Church in New Haven was founded in 1820 as the African Ecclesiastical Society by Simeon Jocelyn, a white abolitionist, and 24 former slaves.)
The church, now known as Faith Congregational Church, initially called itself the African American Religious Society of Hartford and vowed to create a place of worship where there would be no assigned seating and where anyone was welcome to worship. The congregation purchased property in 1826 where it built a stone-and-brick church on the corner of Talcott and Market Streets.  For more information, read HERE  
@ Faith Church
MEN OF FAITH  Men's Ministry Monday evenings @ 5:30 p.m.   Bible Study, Food and Fellowship! All men are welcome.  .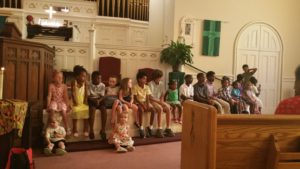 Don't forget, GIRL SCOUT TROOP 10003 meets on 2nd and 4th Sundays from 1 – 2:30 pm. We are really proud of our girls.

There is a seat for you on Tuesday at Bible study. We start at 7 pm. Bill Hollis is leading. Great group, great conversation, and great learning!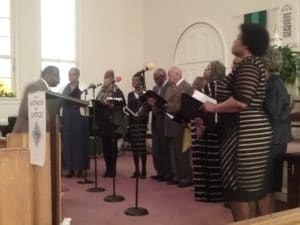 The CHOIR could use your voice! It's a great way to serve at Faith Church. Wayne Dixon is waiting. Choir rehearsal on Wednesday at 7 p.m.  
Sunday School for children is in the fall/winter term.  Join us during worship service. Volunteer for one Sunday per month. We look forward to seeing you and your children.
@ Faith General Info
Faith Church cookbooks are still available for purchase at $20 each. Please see Jennifer Robinson on Sundays or contact the church with your contact information and leave it with our Administrative Assistant. 
Thank you
Upcoming During the Lenten Season
Ash Wednesday 2/26/2020 – Service 6:00 p.m.
Wonderful Wednesdays in the Word
every Wednesday – 12 noon – 1:00 p.m. Bag Lunch Provided
Daylight Savings 3/8/2020 – Turn Clock Forward 1 hour
Spring Begins – 3/12/2020
Palm Sunday 4/5/2020 – Worship Service 10:00 a.m.
Good Friday 4/10/2020 – Evening of Prayer  6:00 p.m.
Resurrection Sunday 4/12/2020 – Worship Service 10:00 a.m.
What Does Lent Mean?
Lent is the Christian season of preparation before Easter. The Lenten season is a time when many Christians observe a period of fasting, repentance, moderation, self-denial and spiritual discipline. The purpose is to set aside time for reflection on Jesus Christ—his suffering and his sacrifice, his life, death, burial, and resurrection.
http://www.learnreligions.com/what-is-lent-700774
Missions MinistryFundraiser: DanceAfrica 2020 Festival at the Brooklyn Academy of Music (BAM), Brookly, NY, Saturday, May 23, 2020.  Day trip includes: Roundtrip transportation, Fun Street Festival with Music and Art, Shopping @ African Diaspora/World Market Vendors, Delicious Food from the African Diaspora, and the chance to visit/explore Brooklyn. 
Pick up/Return Location: RT 218 Park and Ride Commuter Lot, I-91 Exit 35, Windsor, CT. Bus departs at 8:30 a.m. and leaves Brooklyn, NY at 6:30 p.m.  Ticket price $75.00 contact Pam Walters (860)922-2757 or Shirley Zachery (860) 646-5416 to purchase tickets and for information.  Note: The ticket price does not include the DanceAfrica dance performance. You can purchase tickets at BAM Box Office (718) 636-4100 or www.bam.org
Want a CD of the service? Give Bruce MacCullagh a written request or send him an email.  
Need a ride to church? See Deacon Pam Walters for details and to schedule a pickup.
Know someone in need? Leave a message with Patricia Gray or Deacon Pam Walters.
Need more information?  Call the church office  860-547-0820 Monday,  Wednesday or Friday mornings. Sunday service begins at 10 am.
Nursery Staffed for Sunday Services
A reminder: The Nursery is available when your child is restless or unhappy during service. You may not mind your child's crying, but others would like to hear the service.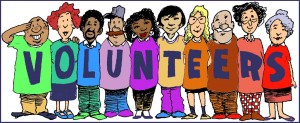 Would you like to volunteer? We need Sunday School teachers,  a historian,  and just maybe you can think of ways that you can help! See Patricia Hollis for details.

Are you tired of bad news? Impeachment? Murder and mayhem? Try Good Black News for information that makes you feel good.
REALM – A New Way to Participate
Our church is moving to a new kind of church record keeping solution called Realm®. It primarily serves the administrative needs of our staff, but it also offers some exciting opportunities to support the way you are involved in our church. Not only will this improve work life for our ministry staff, it will make it easier for our church family to connect with each other, keep up with what's going on, and grow as a connected community of believers.
There are three things you should know before we highlight what you can do:
1. We're updating the administrative tools our staff uses to run the daily operations of our church.
2. We're adding more ways to communicate and connect as a church, all while leaving current methods in place.
3. You determine how much you want to make this part of your experience with our church, but we encourage you to participate.
To get the app at iTunes, click HERE. 
To get the app at Google Play, click HERE.
OR click on the QR below.
@ Alt-Religion from NBC
Coronavirus changes Lent: Bishops permit Catholics to eat meat on Fridays
Some bishops this year are telling parishioners that they've sacrificed enough as the coronavirus pandemic denies people of gatherings, outside entertainment and everyday conveniences.
An empty St. Dominic's Catholic Church in San Francisco amid California's statewide stay-at-home order. Stephen Lam / Reuters
Some Roman Catholic bishops around the country are relieving the faithful of giving up meat on Fridays since they're already deprived of some foods and other pleasures during the coronavirus pandemic.
During Lent, the about six weeks between Ash Wednesday to Holy Thursday, many Catholics practice self-denial and sacrifice as they repent their sins and pray in preparation for Easter. Some choose certain pleasures to give up for the full 40 days, and all Christians are instructed not to eat meat on Ash Wednesday, and all Fridays during Lent in addition to Good Friday.
But some bishops this year are telling their parishioners that they've given up enough as the coronavirus pandemic denies many people of gatherings, outside entertainment and everyday conveniences. While churches are holding online masses, many Catholics are also lamenting missing church during the holy season [Read More]
https://www.nbcnews.com/news/us-news/coronavirus-changes-lent-bishops-relieve-catholics-giving-meat-fridays-during-n1170321
The latest political news and analysis from the campaign trail:
Meet the Press Blog: Latest news, analysis and data driving the political discussion
Smart political reporting and analysis, including data points, interesting national trends, short updates and more from the NBC News political unit.
Younger Americans now less likely to prioritize patriotism, religion, children
Younger Americans today are less likely to prioritize values that center around religion, "patriotism," and having children than they were two decades ago, according to a new NBC News/Wall Street Journal Poll. 
Just under a third of Millennials and Generation Z (ages 18-38) believe having children (32 percent) and religion or "belief in God" (30 percent) are "very important" values, followed by 42 percent who rank patriotism as a top value. 
Those shares represent a sharp departure from their parents and grandparents. Among those 55 and over, majorities rank having children (54 percent), religion (67 percent) and patriotism (79 percent) as very important.
What's more: Over the past 20 years, these values have seen a decline in importance among younger Americans.
According to data from a similarly designed 1998 NBC/WSJ poll, a majority of Americans who were between the ages 18-29 and 30-49 two decades ago prioritized religion, patriotism, and having children.
The decrease is particularly noteworthy when it comes to raising the next generation. Twenty years ago, 62 percent of Americans ages 30-49 and 51 percent of Americans 18-29 believed it was very important to have children. Today, according to the latest poll, that has decreased by 24 and 20 percent, respectively. [Read More]
https://www.nbcnews.com/politics/meet-the-press/blog/meet-press-blog-latest-news-analysis-data-driving-political-discussion-n988541/ncrd1046381#blogHeader
Coronavirus threatens one of the most sacred moments in church: Communion
March 4, 2020 at 2:42 p.m. EST
@ Our History
DO YOU KNOW YOUR personal HISTORY? AFRICAN AMERICAN GENEOLOGY RESOURCES
@ History & Culture
Want to go to the Smithsonian National Museum of African American History & Culture?
SAME-DAY ONLINE
Same-day timed entry passes are available online beginning at 6:30 a.m. ET daily until they run out. Same-day passes are not available via phone.   CHECK SAME-DAY AVAILABILITY
ADVANCE ONLINE
Advance timed entry passes for individuals are released monthly. Advance timed entry passes for individuals are released on the first Wednesday of each month.  Passes go very quickly when released.
Want to take a road trip?
Museums & Historical Sites
African American Museum in Philadelphia, PA
National Underground Railroad Freedom Center in Cincinnatti, OH
Negro Leagues Baseball Museum in Kansas City, MO
National Civil Rights Museum in Memphis, TN
International Civil Rights Center and Museum iin Greensboro, NC
Tuskegee Airmen National Historic Site in Tuskegee, AL
Northwest African American Museum in Seattle, WA
National Center for Civil and Human Rights in Atlanta, GA
The Legacy Museum  in Montgomery, AL
Birmingham Civil Rights Institute in Birmingham, AL
DuSable Museum of African American History in Chicago, IL
National Memorial for Peace and Justice in Montgomery, AL
Every Month is Women's History Month Because Women's History Is Everyone's History
The 43rd stamp in the Black Heritage®series honors Gwen Ifill (1955-2016), one of America's most esteemed journalists.  Among the first African Americans to hold prominent positions in both broadcast and print journalism, she was a trailblazer in the profession.
Every Month is Black History Month Because Black History IS American History
https://www.youtube.com/watch?v=BZulYPti89M
On Valentine's Day, Issa Rae (HBO's Insecure, Little) and LaKeith Stanfield (FX's Atlanta, Sorry to Bother You) connect in a romance where a woman must learn from the secrets in her mother's past if she is to move forward and allow herself to love and be loved. When famed photographer Christina Eames unexpectedly dies, she leaves her estranged daughter Mae Morton (Rae) hurt, angry and full of questions. When a photograph tucked away in a safe-deposit box is found, Mae finds herself on a journey delving into her mother's early life and ignites a powerful, unexpected romance with a rising-star journalist, Michael Block (Stanfield). From writer-director Stella Meghie (The Weekend, Jean of the Joneses) from her original screenplay comes a sweeping love story about forgiveness and finding the courage to seek the truth, no matter where it may lead you. The Photograph is produced by Will Packer, blockbuster producer of Girls Trip, the Ride Along franchise, and ten movies that have opened No. 1 at the U.S. box office, including Night School, No Good Deed and Think Like a Man, and by James Lopez, president of Will Packer Productions. The film is executive produced by Meghie, Erika Hampson (co-producer Late Night, Life Itself) and Rae. The film also stars Chanté Adams (Roxanne Roxanne) as Mae's young mother Christina, Y'lan Noel (HBO's Insecure) as Christina's secret love, and Rob Morgan (Mudbound) as Isaac Jefferson, a New Orleans fisherman with a mysterious connection to Mae's mother.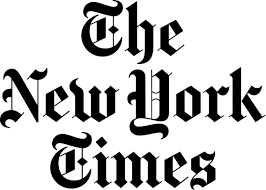 Are you aware of the series "1619" in the NY Times?  According to the NYT, "The 1619 Project is a major initiative from The New York Times observing the 400th anniversary of the beginning of American slavery. It aims to reframe the country's history, understanding 1619 as our true founding, and placing the consequences of slavery and the contributions of black Americans at the very center of the story we tell ourselves about who we are." Read, watch and listen HERE. 
A poem by Clint Smith
In Aug. 1619, a ship arrived in Point Comfort, Va., carrying more than 20 enslaved Africans, the first on record to be brought to the English colony of Virginia. They were among the 12.5 million Africans forced into the trans-Atlantic slave trade, their journey to the New World today known as the Middle Passage.
Over the course of 350 years,
36,000 slave ships crossed the Atlantic
Ocean. I walk over to the globe & move
my finger back & forth between
the fragile continents. I try to keep
count how many times I drag
my hand across the bristled
hemispheres, but grow weary of chasing
a history that swallowed me.
For every hundred people who were
captured & enslaved, forty died before they
ever reached the New World.
I pull my index finger from Angola
to Brazil & feel the bodies jumping from
the ship.
I drag my thumb from Ghana
to Jamaica & feel the weight of dysentery
make an anvil of my touch.
I slide my ring finger from Senegal
to South Carolina & feel the ocean
separate a million families.
The soft hum of history spins
on its tilted axis. A cavalcade of ghost ships
wash their hands of all they carried.
Clint Smith is a doctoral candidate at Harvard University and the author of the poetry collection "Counting Descent," as well as a forthcoming nonfiction book, "How the Word Is Passed." Photo illustration by Jon Key. Diagram: Getty Images.

What Do We Believe?
We believe in God:
Who created and is creating, who has come to us
To reconcile and make new, who works in us and others by his spirit. 
We trust him.
Jesus calls us to be his church:
To celebrate his presence, to live and serve others,
To seek justice and resist evil, to proclaim Jesus,
Crucified and risen, our judge and our hope.
In life, in death, in life beyond death, God is with us.
We are not alone.
Thanks be to God. Amen.
(from United Church of Canada)
@
UCC News
Church leaders urge education, caution and common sense as U.S. coronavirus cases increase
As new cases of the coronavirus are reported in other countries and across the United States, United Church of Christ leaders are urging education, caution and common sense — sharing a few basic guidelines to enable congregations and other UCC organizations to find useful, relevant information to plan their course of action.
Coronavirus (CoVid-19) is a respiratory illness that causes flu-like symptoms. As of Feb. 27, there were 60 reported cases of coronavirus in the U.S. Doctors at the Centers for Disease Control (CDC) said that while they expect to see the number of cases increase as the disease spreads, they stress that the immediate risk of contracting the disease remains low.
Typical symptoms of coronavirus include fever and a cough that may progress to pneumonia, causing breathing difficulties, including shortness of breath. Most people who get it will contract a mild to moderate illness, a bit like flu. Generally, coronavirus can cause more severe symptoms in people with weakened immune systems, older people, and those with long-term conditions like diabetes, cancer or chronic lung disease. Presently the death rate is low, around 2 percent, which is a little above the death rate for flu. More information is available in this video, "5 Things to Know About COVID-19," from the CDC.
"Understandably, there are many questions circulating regarding appropriate precautionary measures around the coronavirus as news of this health threat continues to unfold," said the Rev. Traci Blackmon, UCC associate general minister, noting that the basic information shared below should not be construed as medical advice, but as best practices and basic precautions. "Because this is a rapidly changing situation, it will be crucial to keep checking the latest guidance and information from the CDC."
Some of these everyday precautions, focused on good hygiene measures, are common sense — helpful to keep in mind anytime and especially during colds and flu season. It's also important to note that this information, gathered from a number of sources, is far from complete. Continue to check the reliable sources noted below — the CDC, the World Health Organization – to keep abreast of situation in the U.S. If transmission of the coronavirus changes significantly, changes in hygiene protocols may be suggested to optimize protection.
Here are a number of precautionary measures the UCC Human Resources Department shared with staff in the national offices.
• Stay home if you are feeling sick.
• Wash your hands frequently.
• Avoid touching your face with unwashed hands.
• Disinfect surfaces used regularly.
• Use hand sanitizer.
• Avoid close contact with someone who is sick.
• Practice these precautionary measures at home and pass this information along to family and friends.
If you have traveled internationally during the last 14 days, feel sick with fever or cough, or have difficulty breathing the CDC has several recommendations:
• Seek medical advice. Call ahead before you go to a doctor's office or emergency room.
• Tell them about your recent travel and your symptoms.
• Avoid contact with others.
• Do not travel while sick.
• Cover your mouth and nose with a tissue or your sleeve when coughing or sneezing.
• Clean your hands often by washing them with soap and water for at least 20 seconds or using an alcohol-based hand sanitizer that contains 60%–95% alcohol immediately after coughing, sneezing or blowing your nose. Soap and water should be used if hands are visibly dirty.
UCC Disaster Ministries has developed a web section for congregations that includes a word from Blackmon, a bulletin insert and an excellent resource from the Southern New England Conference UCC, with a checklist and advice for community engagement, worship (e.g. communion, offering, passing the peace), communications, leadership backup, pastoral care and even fiscal concerns.
"I believe that, as the faith community, we have a special responsibility to care for our fellow congregants and communities," Blackmon writes. "When we are prepared, we are in a better position to help others. Our demonstration of love of neighbor also requires us to counter scapegoating and prejudice such as already has been shown to some Chinese and Chinese-Americans. They are not to blame for the coronavirus!"
CoVid-19, first detected in China in December, has now been documented in patients in Iran, Italy, South Korea, France, Germany and Japan. According to the Washington Post, Denmark, Estonia, Lithuania, the Netherlands and Nigeria have just reported their first cases, all which have links to Italy, WHO officials said.
"Our greatest enemy right now is not the virus itself. It's fear, rumors and stigma," WHO Director General Tedros Adhanom Ghebreyesus said at a daily briefing on Feb. 28. "Most cases can still be traced to known contacts or clusters of cases. We do not see evidence as yet that the virus is spreading freely in communities. As long as that's the case, we still have a chance at containing this virus."
Tedros said that more than 20 vaccines are in development globally, and several anti-viral drugs are in clinical trials. Health officials expect the first results in a few weeks.
Bookmark these resources for developing information:
https://www.ucc.org/news_church_leaders_urge_education_caution_and_common_sense_as_u_s_coronavirus_cases_increase-02282020
History? Of Course…

REUTERS/Desmond Boylan
Amistad
The Amistad was and is many things:
It was a Cuban coasting schooner,

It was a famous court case,
It was an historic event that shaped the nation and the United Church of Christ,
It is a contemporary floating museum,
It is a special Sunday in the United Church of Christ,
It is an inspiration.
History
In 1839, a group of enslaved Africans broke free while being transported around the island of Cuba aboard the coasting schooner Amistad. They attempted to sail the small vessel back to Africa, but where captured by the US Revenue Brig Washington off the coast of Long Island, charged with mutiny, and threatened with return to slavery.
Connecticut Congregationalists formed the Amistad Committee, which organized a legal defene, eased the captives confinement during the lengthy court case, and eventually funded their return to Africa after winning a favorable decision from the US Supreme Court. [Faith Church's ancestor congregation played an important role in the entire event, raising money to assist in the defense, and sent 2 missionaries to accompany the former captives back to Africa.]
The Amistad Committee became a seed for wider advocacy for the abolition of slavery in the United States. In 1846, Lewis Tappan, an Amistad Committee leader, founded the American Missionary Association, the first abolitionist organization with integrated leadership. After the Civil War, the AMA went on to found schools, churches, libraries and universities for the newly freed African Americans of the South.
Freedom Schooner Amistad
In 2000, a two-year building project sponsored in part by the UCC climaxed in the launch of the Freedom Schooner Amistad, a reconstruction similar to the schooner of 1839, as a floating museum about the Amistad Incident and the history of slavery. Homeported in New Haven, Connecticut, she sails the Atlantic coast on her mission of education and reconciliation. The non-profit organization Amistad America operates the schooner.
Amistad Sunday
The UCC commemorates the 1839 struggle for freedom, the Amistad Committee, and the American Missionary Association's heritage on Amistad Sunday, typically held the second Sunday in March.
Amistad Videos
Go to an annotated bibliography of Amistad videos available through the Ruth Dudley Resource Center
@ In Our Community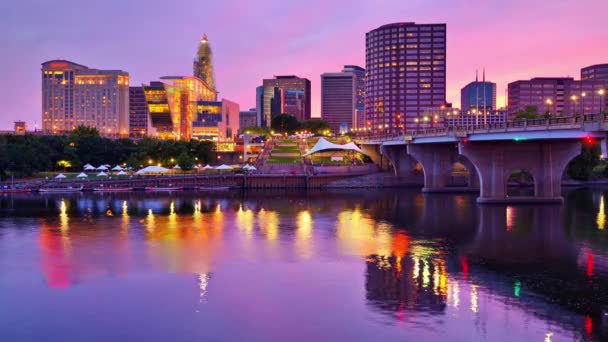 https://depositphotos.com/30561155/stock-video-downtown-hartford-connecticut-skyline.html
African American Literature Book Club
In his boldly imagined first novel, Ta-Nehisi Coates, the National Book Award-winning author of Between the World and Me, brings home the most intimate evil of enslavement: the cleaving and separation of families.
Young Hiram Walker was born into bondage. When his mother was sold away, Hiram was robbed of all memory of her—but was gifted with a mysterious power. Years later, when Hiram almost drowns in a river, that same power saves his life. This brush with death births an urgency in Hiram and a daring scheme: to escape from the only home he's ever known.
So begins an unexpected journey that takes Hiram from the corrupt grandeur of Virginia's proud plantations to desperate guerrilla cells in the wilderness, from the coffin of the deep South to dangerously utopic movements in the North. Even as he's enlisted in the underground war between slavers and the enslaved, Hiram's resolve to rescue the family he left behind endures.
This is the dramatic story of an atrocity inflicted on generations of women, men, and children—the violent and capricious separation of families—and the war they waged to simply make lives with the people they loved. Written by one of today's most exciting thinkers and writers, The Water Dancer is a propulsive, transcendent work that restores the humanity of those from whom everything was stolen.
https://aalbc.com/books/bookinfo.php?isbn13=9780399590597
The Beauty of Being a Black Woman: Living Life Abundantly
by Michelle Hartzog(Author), Kevin Hartzog(Foreword)
The Beauty of Being a Black Woman focuses on the obstacles we have to overcome in the work place and society in general. The focus is on relationships with your children, extended family and friends. The focus is on having a relationship with the Lord above, devoting time for worship and prayer. Finally, this book focuses on the unique relationship between a black man and a black woman. There is success when the two unite and raise children. There is success when the man can come home to a loving woman who inspires him, loves him deeply and respects him to the highest degree. When the black man loves his woman, he is intense. He encourages her to soar above the mountains and he is there to catch her before shlls. [Read More]
https://www.amazon.com/Beauty-Being-Black-Woman-Abundantly/dp/1983874051/ref=tmm_pap_swatch_0?_encoding=UTF8&qid=&sr=
An American Marriage: A Novel
by Tayari Jones
Newlyweds Celestial and Roy are the embodiment of both the American Dream and the New South. He is a young executive, and she is an artist on the brink of an exciting career. But as they settle into the routine of their life together, they are ripped apart by circumstances neither could have imagined. Roy is arrested and sentenced to twelve years for a crime Celestial knows he didn't commit. Though fiercely independent, Celestial finds herself bereft and unmoored, taking comfort in Andre, her childhood friend, and best man at their wedding. As Roy's time in prison passes, she is unable to hold on to the love that has been her center. After five years, Roy's conviction is suddenly overturned, and he returns to Atlanta ready to resume their life together.
This stirring love story is a profoundly insightful look into the hearts and minds of three people who are at once bound and separated by forces beyond their control. An American Marriage is a masterpiece of storytelling, an intimate look deep into the souls of people who must reckon with the past while moving forward—with hope and pain—into the future.
@ Jobs/Education
City

 of 

Hartford

 Job Opportunities
The City of Hartford is currently hiring:
Early Learning Center Teacher

Early Learning Teacher Assistant

Maintainer III

Pre-Audit/Accounts Payable Supervisor

Purchasing Agent

Senior Accountant

Senior Administrative Assistant

Senior Project Manager


Supervisor of Licenses and Permits

Traffic Operations Engineer

Police Officer (Hartford Residents)

Police Officer (Lateral)

Police Officer (Non-Hartford Residents)
Click here to learn more and apply
SNAP SCHOLARSHIPS
@ Hartford
Public Works – Snow/Ice Removal Reminder 
Interested in participating in the planning process? Attend a meeting!
3/2/20, 6:30 – 8 pm: Green400,EcoSpace, 224 Farmington Avenue
3/9, 6:15 – 8 pm: Play400,Parkville Market, 1400 Park Street
3/17, 5:30 – 7 pm: Live400,CREC Central, Rooms 101 & 102, 111 Charter Oak Avenue, Hartford
3/18, 11 am – 12:30 pm: Move400,CRCOG, 241 Main Street, Hartford
3/23, 6:30 – 8 pm: Grow400,ReSet, 1429 Park Street
3/25, 6:30 – 8 pm: Vibz Uptown, 3155 Main Street
3/30, 6 – 8 pm: St. Francis Hospital, Conference Room A, 95 Woodland Street
Capital City Youth Build
Earn As You Learn
Hartford Residents 17- 24 years old
ENROLL NOW!
Construction Skills Training with OSHA Certification
Complete Your GED or Start on a College Education
Apprenticeship Opportunities
Earn Industry-Recognized Certificates
– Certified Nursing Assistant (CNA)
– Machine/Manufacturing
– Security Guard/Protective Services
– Phlebotomy and Lab Services
– Medical Assisting
Call (860) 560-5308
Or Email: youthbuild@crtct.org
1443 – 1445 Main Street, Hartford
Thursday, March 26, 2020 | 10 – 12:30 pm
Join the Healthy & Just CT Coalition for our Second Annual Social Justice Advocacy Day, where we will hear from groups from across the state about their organizing and advocacy efforts.
Location:
Connecticut State Capitol
210 Capitol Avenue, Hartford, CT  06106
Room 310, Old Appropriations
For more information and to RSVP
Contact Katal Lead Community Organizer,
Kenyatta Thompson at kthompson@katalcenter.org or at 860.937.6094
 Census 2020 -Overall Timeline
Counting every person living in the United States is a massive undertaking, and efforts begin years in advance. Here's a look at some of the key dates along the way:
2020
January 21: The U.S. Census Bureau started counting the population in remote Alaska. The count officially began in the rural Alaskan village of Toksook Bay.
March 12 – 20: Household will begin receivingofficial Census Bureau mail with detailed information on how to respond to the 2020 Census online, by phone, or by mail.
March 30 – April 1: The Census Bureau will count people who are experiencing homelessness over these three days. As part of this process, the Census Bureau counts people in shelters, at soup kitchens and mobile food vans, on the streets, and at non-sheltered, outdoor locations such as tent encampments.
April 1: Census Day is observed nationwide. Once the invitation arrives, you should respond for your home in one of three ways: online, by phone, or by mail. When you respond to the census, you'll tell the Census Bureau where you live as of April 1, 2020.
April: Census takers will begin visiting college students who live on campus, people living in senior centers, and others who live among large groups of people. Census takers will also begin following up with households that have not yet responded in areas that include off-campus housing, where residents are not counted in groups.
May – July: Census takers will begin visiting homes that haven't responded to the 2020 Census to help make sure everyone is counted.
December: The Census Bureau will deliver apportionment counts to the President and Congress as required by law.
2021
March 31: By this date, the Census Bureau will send redistricting counts to states. This information is used to redraw legislative districts based on population changes.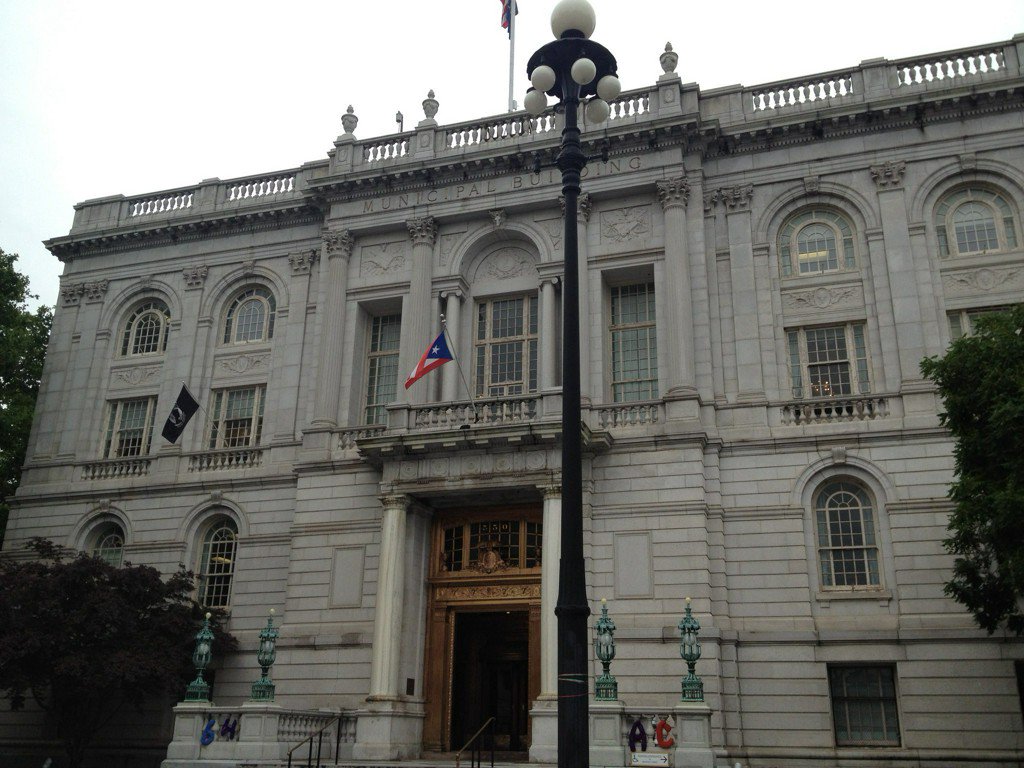 The next 2 Council meetings will be held on Monday, March 9 and 23, 2020 at 7 PM, preceded at 6 PM by public comments.  All meetings are held in Council Chambers in Hartford City Hall, 550 Main Street, 2nd Floor.
Click Here for a Complete List of Meetings Dates & Agendas  
Assessors Office – Important Revaluation Data Mailer
The assessor's office has begun the 2021 real estate revaluation process with a mailing to residential real estate owners requesting verification of the physical descriptions of their properties. Please review the information on the mailer and return it to the assessor's office in the envelope provided with any corrections that you believe necessary or none if you believe the general description to be accurate.
The information will be used as the foundation for an October, 2021 city-wide reassessment. Revaluations, mandated by Connecticut State Statute, must be conducted every five years. They are required to re-align real estate assessments with current market values and correct any assessment inequalities that may have developed since the previous revaluation in 2016.
Board of Education Meetings
Click Here for a Complete List of Meetings Dates & Agendas 

Like Jazz? Want to Keep Up With What's Happening?
You can add the Hartford Jazz Society's events to your calendar automatically HERE.
Baby Grand Jazz Is Back

The 17th Annual Baby Grand Jazz Series, sponsored by the Kaman Foundation, runs January 5  through April 26. The free, hour-long concerts are held at the Downtown Library at 500 Main St from 3-4 pm. They are presented in partnership with the Hartford Jazz Society and WWUH 91.3 FM. 
The last performance (April 26) will take place in the Atrium. All other performances until then will take place in the Center for Contemporary Culture on the main floor. The CCC has a seating capacity of 240. When the auditorium is full the doors will close. The CCC will open at 2 pm.  Overflow crowds can watch the livestream of the concerts in Classrooms 140-141, down the hall from the CCC.
View the concert live on Sundays from 3-4 pm on the Library's Facebook page.
Artists In The Area
March 28, 2020  8:00 PM   
Leslie Odom Jr

. Fox Theater, Foxwoods Casino

 
Live in Hartford? Get Your Free Tickets Today!
Hartford residents who are Hartford Public Library cardholders can now reserve up to 2 free tickets to plays at Hartford Stage as part of our new partnership.  Each of the seven branches of Hartford Public Library will have a two-ticket pass per eligible show. Patrons can check online to see where passes are available, but they must ask for them in person at any of the seven Library locations.  Once you have reserved the tickets at a Library branch, you must confirm the seats by calling the box office at Hartford Stage, 860-527-5151.

@ General Info

Want to improve your vocabulary painlessly? Subscribe to Word of the Day  or Merriam-Webster's Word of the Day. Or get the Word of the Day app at the Google Play Store or the Apple app store.
**********************************************************
Free Stuff
Free college classes at Coursera. 
Go to Bargain Booksy for free or inexpensive ebooks.
Go to GreaterGood.org to help others for free.
Go HERE to find free dental care.
Improve your vocabulary and donate rice to help hungry people HERE.
Not free but cheap!!!  CheapOAir!
Go here to find free stuff like paper towels, beauty products, etc.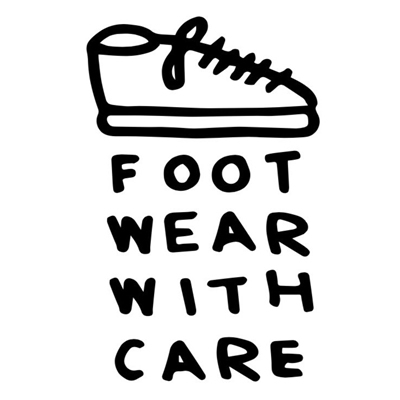 Do you know about this? Footwear with Care provides new shoes and socks to homeless folks. Read all about their work and look for the next date if you know someone who might need shoes.
@ On The Web
Red Table Talk
Jada Pinkett Smith, Willow Smith and Adrienne Banfield-Norris

Top 10 Internet Safety Rules & What Not to Do Online
1. Keep Personal Information Professional and Limited
2. Keep Your Privacy Settings On
3. Practice Safe Browsing
Read all 10 rules HERE.
5 Warning Signs of Pancreatic Cancer
US Rep. John Lewis, D-Georgia, was diagnosed with stage 4 pancreatic cancer, his office announced Sunday December 29, 2019. The civil rights icon was diagnosed following a routine medical visit. What are the warning signs of pancreatic cancer?
jaundice
nausea and vomiting
weight loss and loss of appetite
light-colored or greasy stools
abdominal pain
For more information check out these sites:

https://q1medicare.com/q1group/MedicareAdvantagePartD/Blog.php?blog=Understanding-the-2020-Medicare-Part-D-Donut-Hole&blog_id=766&category_id=9
What You Need to Know About Part D Prescription Drug Plans
Questions? Read this article on the AARP website HERE. 
DO YOU LIVE ALONE? ARE YOU COOKING FOR 1 OR 2 INSTEAD OF 4-5? DO YOU NEED SCALED DOWN RECIPES SO YOU DON'T WASTE FOOD?
Check out this website  onedishkitchen.com and this recipe for seafood gumbo for 1. Yum!
Win at Weight Loss Using Mindful Eating
Being more present with what's on our plates can help us eat less and shed pounds. Here are 7 easy ways to do it.
Why Sitting Too Much Is Bad for Your Health
Do you sit all day like I do? If so, you need to look at this slideshow  or watch this video. Get up and get moving.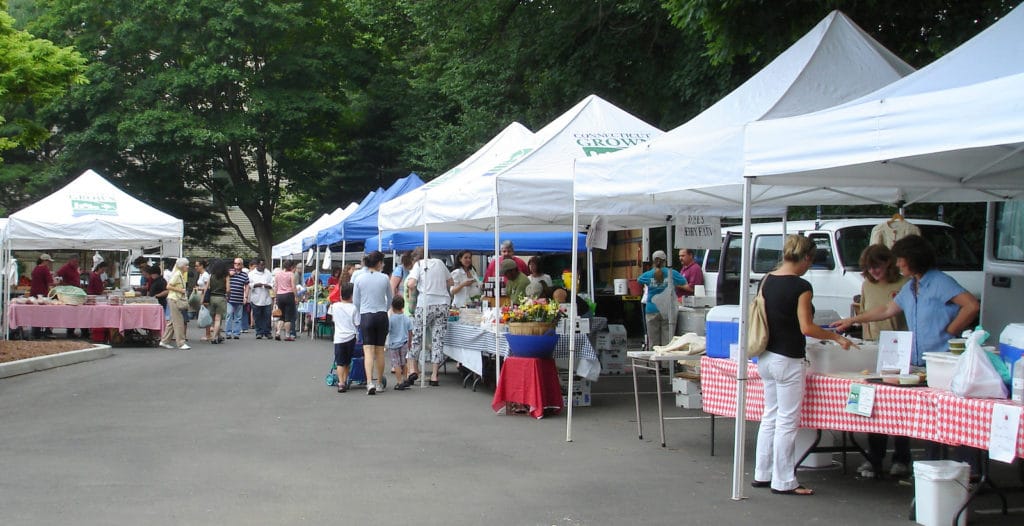 Winter: The Studio, 563 Broad Street   Hartford, CT   Phone: 860-548-9877
 The indoor winter market offers meat, cheese, coffee, breads, preserves, root and winter crop vegetables, and greenhouse-grown greens. 
Winter dates and hours: early November through May, Thursdays, 11 a.m.-2 p.m. at Billings Forge, 563 Broad Street.