30 Days of Apples: Our Favorite Recipes for Everything from Homemade Applesauce to All Kinds of Pies
By Frances Kim From MarthaStewart.com
Fall means apple season is here. Whether you get apples from a grand picking expedition, a jaunt to the farmers' market, or a visit to the store, be sure to explore the unusual types of apples available as well as enjoying your time-honored favorites.
When shopping for (or picking), choose apples that are heavy for their size and feel firm when pressed gently, and always try to avoid bruised fruit. For the longest shelf life, store apples in the crisper drawer of the refrigerator and use within three weeks (though with all the recipes ahead, we doubt that will be a problem).
Whether you're looking for a new go-to apple pie recipe, are ready to make an apple tart, or fancy some fritters, we've got the recipes you need. You'll find more than just sweet options ahead—there are plenty of savory apple recipes, too, like crisp salads and apple-based beverages. To ensure there's something for everyone, we're sharing a mix of the classics and some new twists to try, including a sweet apple version of classic pot pie and recipes for homemade applesauce and jelly. Remember all the years you said you were going to make your own applesauce? Now's the time!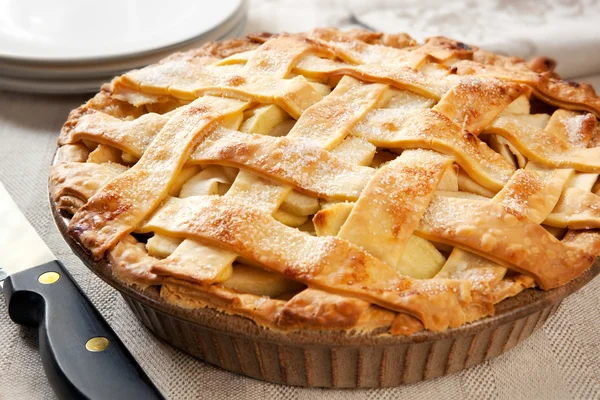 (My favorites? Apple pie of course, and glazed apple fritters – not with powdered sugar!)