How Watermelons Became a Racist Trope
Before its subversion in the Jim Crow era, the fruit symbolized black self-sufficiency.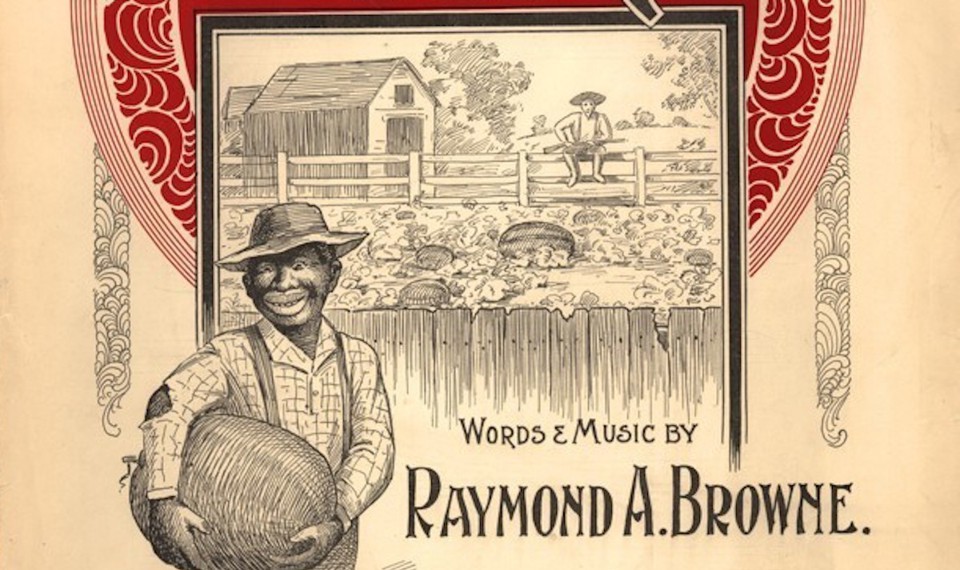 "But the stereotype that African Americans are excessively fond of watermelon emerged for a specific historical reason and served a specific political purpose. The trope came into full force when slaves won their emancipation during the Civil War. Free black people grew, ate, and sold watermelons, and in doing so made the fruit a symbol of their freedom. Southern whites, threatened by blacks' newfound freedom, responded by making the fruit a symbol of black people's perceived uncleanliness, laziness, childishness, and unwanted public presence. This racist trope then exploded in American popular culture, becoming so pervasive that its historical origin became obscure. Few Americans in 1900 would've guessed the stereotype was less than half a century old. "  Read the entire article here.