Lonnie Jones, center, is applauded by Bridgeport residents celebrating his release from prison. Credit: CTMirror.org, used with permission
Bridgeport — Seeing Lonnie Jones walk into the basement of Mount Aery Baptist Church was a surreal moment for Tino Negron.
The previous day, Jones had stepped outside the confines of a federal prison for the first time in almost 23 years, a beneficiary of the First Step Act recently passed by the U.S. Congress, which has helped reduce prison time for hundreds of former inmates. Family and friends gathered around him outside of a federal courthouse, hugging him and beaming with happiness.
Jones was treated as a guest of honor the next night at Mount Aery, in Bridgeport. He got a standing ovation from the crowd gathered there, a prodigal son finally returned.
Read the article HERE.
Federal judge: Prison Hepatitis C lawsuit will advance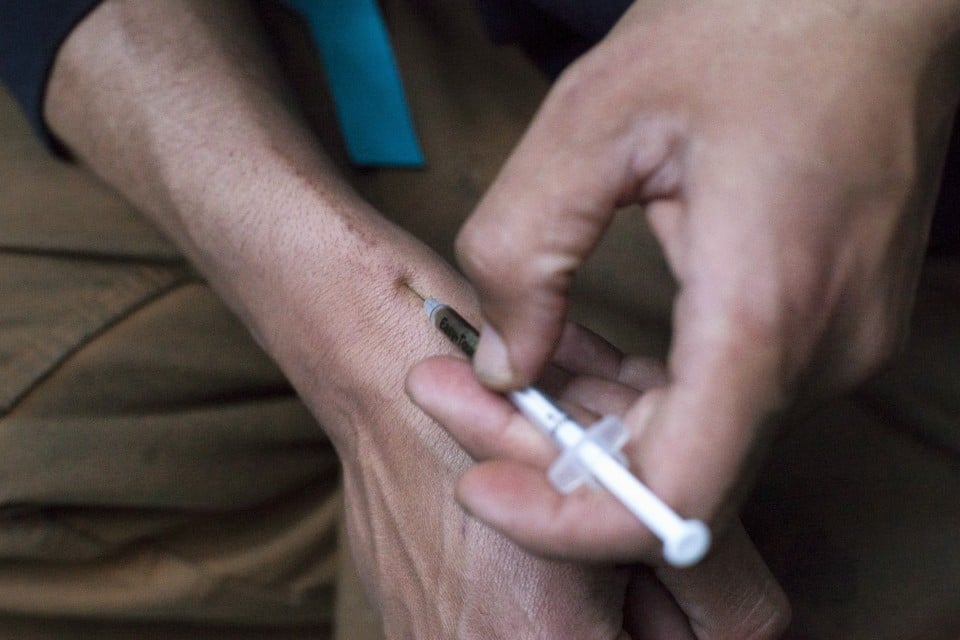 A federal judge has allowed a handful of inmates to pursue a class-action lawsuit that could force Connecticut's prisons to screen and treat thousands of inmates for the Hepatitis C virus — a measure that could save lives and cost the state millions of dollars.
The suit alleges that the Department of Correction does not adequately care for its prisoners infected with the disease, putting in jeopardy the health of those entrusted to the agency's care.
The plaintiffs, represented by attorneys DeVaughn Ward and Kenneth Krayeske, claim the DOC does not adequately treat or screen inmates for the virus, which is especially prevalent in jails and prisons and can be spread via blood, sex and needles used to inject drugs or create body art like piercings and tattoos. Read the article HERE.
Judge claims teen rapist should be given leniency because he 'comes from a good family.'
A family court judge has continually shown leniency to a 16-year-old boy who raped a 16-year-old girl because he is "from a good family," who "put him into an excellent school where he is doing extremely well," according to the New York Times. The judge also said that it should have been explained to the victim that pressing charges would ruin the boy's life.
The assault happened at a pajama party in New Jersey, where the victim was heavily intoxicated. The boy filmed himself penetrating her from behind, and sent out the video he took as a text with the words, "When your first time having sex was rape." In the video, the girl's head is seen hanging down, and her torso exposed.
But Judge James Troiano said this wasn't rape, claiming rape is something that is reserved for cases where the victim is held at gunpoint. This, he claims, is sexual assault, and should be treated differently. Read more here and here.