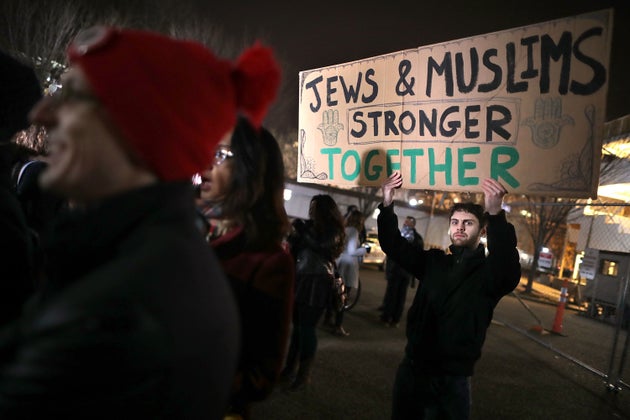 CHIP SOMODEVILLA VIA GETTY IMAGES: About 60 demonstrators gather outside the White House to protest the anti-Muslim policy proposals of President-elect Donald Trump and to stand 'with Muslims against Islamophobia and racism' December 21, 2016 in Washington, DC. Organized by Jewish Voice for Peace, protesters heard messages of tolerance and interfaith solidarity from ministers, rabbis and imams.
It's been a tough year for America's progressive faith community.
The religious left in this country is a racially and theologically diverse contingent of people who see social justice and progressive social values as an important part of their faith practice. The movement traces its legacy back to the Civil Rights Era and to the development of liberation theology ― the idea that people of faith must always stand up for the poor, oppressed, and marginalized of society.