Sex Education – What Works?
Different methods of teaching sex-ed can stir up debate, but research shows many kinds of programsare working. Even more important than what's taught in schools, however, is what parents say to their kids.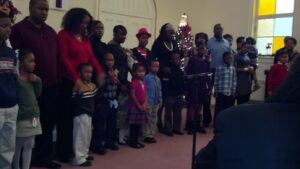 Sexuality Education from the UCC
We live in a culture that is deeply conflicted about sexuality.
Our religious heritage compels and guides us in creating a safe environment where people can come to understand and respond to the challenges facing them as sexual beings. As faith communities, we promote justice for all people and we affirm the dignity of every individual, the importance of personal responsibility, and the essential interdependence of all peoples.
The United Church of Christ holds that sexuality is a God-given gift, and offers the following resources:
Our Whole Lives/Sexuality and Our Faith: Our Whole Lives is a series of sexuality education curricula for six age groups: grades K-1, grades 4-6, grades 7-9, grades 10-12, young adult, and adult. The program and its religious companion books, Sexuality and Our Faith, provide an opportunity for children, youth, and adults to learn about sexuality in the affirming and supportive setting of our faith communities. Learn more.
Created In God's Image: a ten-week program for adults that focuses on integrating sexuality into the ministry and mission of the church. Learn More.
Affirming Persons, Saving Lives: the comprehensive HIV and AIDS awareness and prevention education curriculum published by the United Church of Christ. Learn more.