17 Muslim American Women Who Made America Great In 2016
Antonia Blumberg    Associate Religion Editor, The Huffington Post
If there was ever a year that needed Muslim women to show the world just how great America already is, 2016 was it.
Muslim Americans continue to face rising intolerance and Islamophobia as a result, in part, of aggressive attacks on their community by politicians and conservative media. They were assaulted, ridiculed and at times even murdered for their religious identification ― and hijab-wearing Muslim women often bore the brunt of this bigotry.
But they didn't remain silent. If anything, Muslim women lead the charge in advocating for the rights of minority groups and taking America to task for its ongoing failure to uphold its founding values of "life, liberty and justice for all." Here are 17 women who made America great in 2016.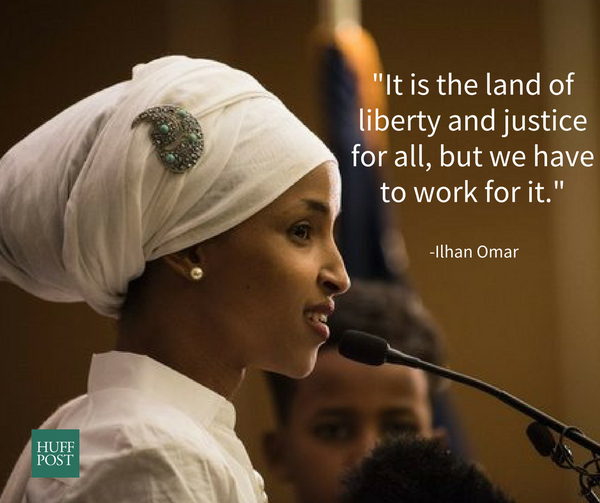 Credit: STEPHEN MATUREN
Ilhan Omar was born in Somalia and immigrated to the U.S. at the age of 12 after spending four years in a refugee camp in Kenya. On Nov. 8, she became the first Somali-American Muslim woman elected to a state legislature, with a victory in Minnesota. The 34-year-old campaigned on a progressive platform, advocating for affordable college, criminal justice reform, economic equality and clean energy.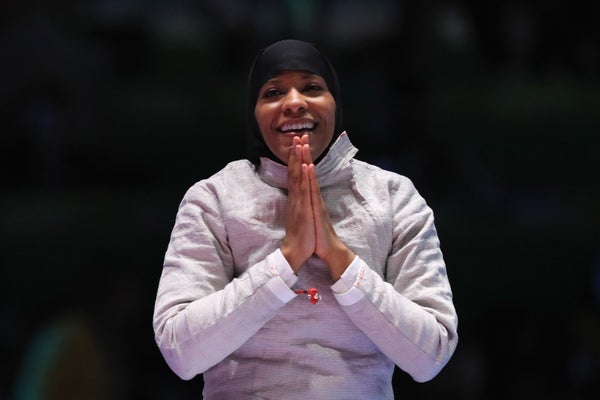 Tom Pennington via Getty Images
Fencer Ibtihaj Muhammad made history this year as the first U.S. athlete to compete at the Olympics in a hijab. Though she didn't win a gold medal, Muhammad still scored an important victory as one of the most recognizable athletes entering the Rio Olympics and an important reminder of the obstacles Muslim athletes often have to overcome to pursue their dream.
Kiran Waqar, Balkisa Abdikadir, Hawa Adam and Lena Ginawi
Sarah Gliech