At the Crossroads of Church and Race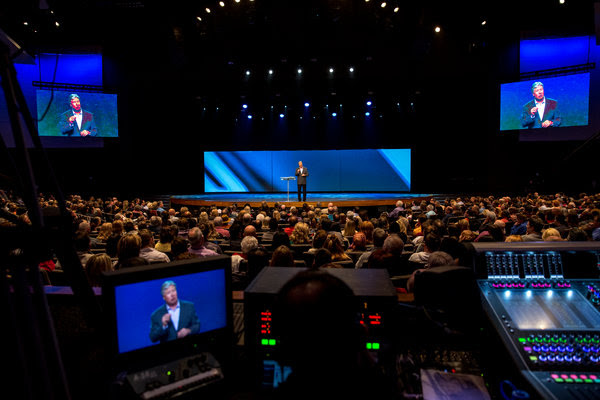 The Gateway Church in the Dallas-Forth Worth area is one of the largest churches in the country. Ilana Panich-Linsman for The New York Times
Campbell Robertson
I grew up in a little Baptist church in small-town Alabama. The Baptist part is inherited, like baldness or dimples: Both of my grandfathers and three of my uncles were Baptist preachers, and my parents met as graduate students at Southern Baptist Theological Seminary. Genes aside, the church — plastic chairs, pilling carpet and grape juice for communion — was the organizing institution of my childhood, where I met my closest friends and most of the significant adults in my life.
Church attendance has been in generational decline. I began calling around, exploring whether people in small towns were looking for community elsewhere and, with the white nationalist rallies so often in the news, whether young white people were looking for meaning in the grim sanctuaries of the alt-right.
But I kept hearing about something different. Pastors, theologians and sociologists were talking of how black worshipers were leaving white-majority churches. They were leaving quietly and not en masse, a family here, a single person there. But it was happening everywhere, a movement large enough for some to see the unraveling of decades of efforts at racial reconciliation. Read the rest of the article HERE.
.